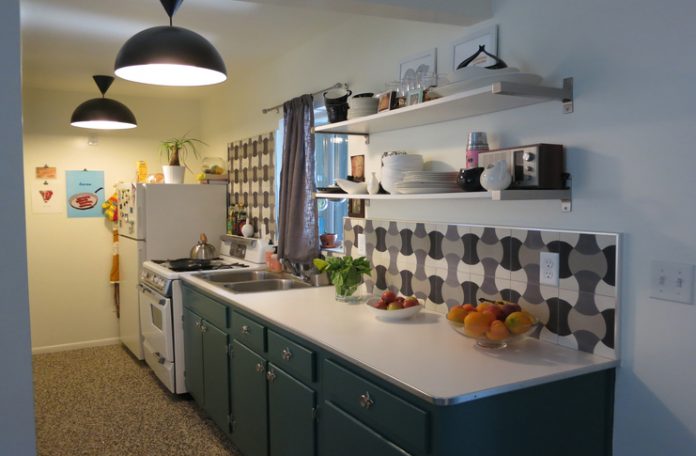 With more than projects to their credit, Karen and Guy Vidal, of Design Vidal Interior Design, have established themselves as go-to designers in the Los Angeles neighborhoods of Silver Lake, Los Feliz and beyond. They tackle a range of spaces, from charming historic bungalows to grand estates to sleek modern homes. Here at Granada Tile, we're delighted to report they incorporated our cement tile into three of their recent projects. First up, a compact kitchen. It's got plenty of vintage charm—the stove, the Formica countertops and a metal sink. Rather than staying strictly period, the designers added contemporary flourishes. The whimsical dandelions on the wall are a charming touch. But, what we think really makes the space, is the bold backsplash in the Fez pattern from Granada Tile's Echo Collection of concrete tile. It's bold and modern (though it captures a feeling of Morocco at the same time) and injects color and fun into the classic space.
Working their magic on another kitchen, the Design Vidal team opted for our Nara pattern. The ideas at work are similar. Take a small kitchen, open it up visually and give it character. The palette leans toward darker hues (forest green cabinets) but the vintage elements are very much present, down to the Formica countertops and metal sink. The Nara-tiled backsplash, with its monochromatic color scheme, add a mod touch.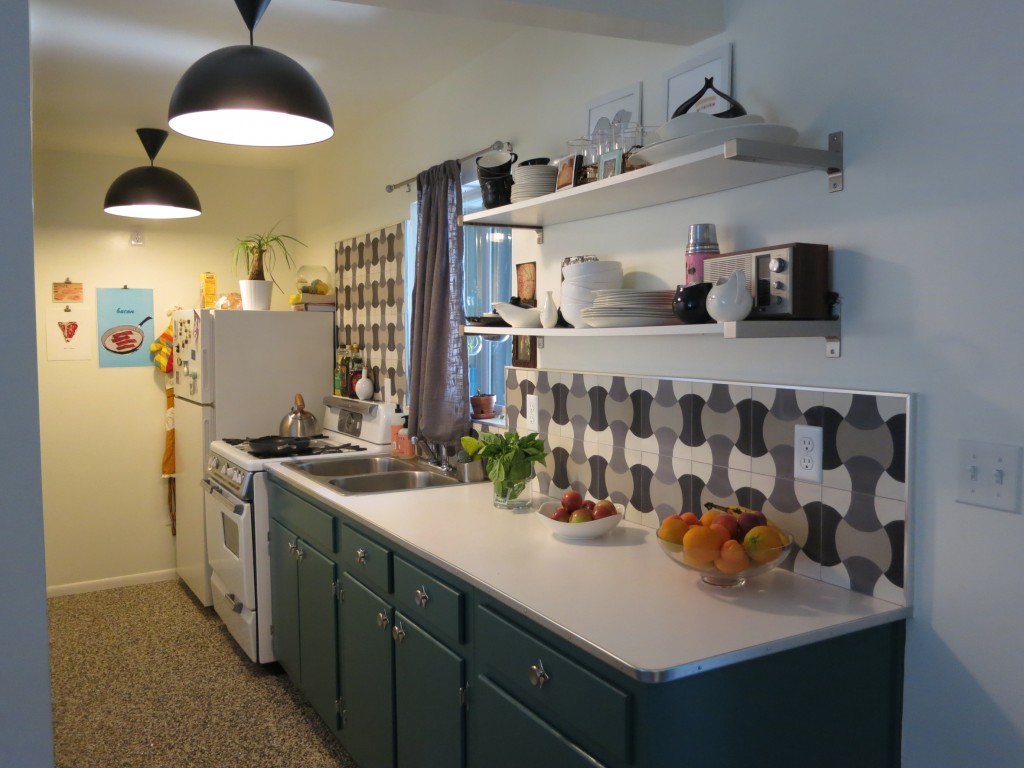 Last but not least, Design Vidal masterminded yet another lovely kitchen that features Granda Tile's cement tile, in our Serengeti pattern this time. Here, they go one step further with the tile. It's not just for the tile backsplash and wall tiles. Instead, the they tiled a small cabinet area between the sink and vintage stove. When looked at from a distance, the effect suggests solid wall of tile. The graphic look expands and enlivens the entire space.

In their skilled hands, Design Vidal shows the myriad ways Granada Tile's cement tiles can transform a space—and work beautifully no matter what the style.