Say you live in a traditional Spanish-style house somewhere in the Southwest. It's got great bones—not to mention some extraordinary, though battered, tile work. Or maybe you fell in love with a place that suffered mightily at the hands of a previous owner's decorative impulses, leaving you with peeling linoleum and period details from a period you might prefer to forget. If you're in the latter boat and starting from scratch, fear not. Granada Tileis your ticket to classic Spanish-style nirvana. Before you start perusing our cement tiles, you might be in the need of a little direction, so if you're looking for a little inspiration to recapture the lost tile glory before you start, we've got just the place. Casa Romantica, where we recently shared a visit with you, is famed for its amazing details. Its cement tiles, inside and out, are the ideal setting to your creative juices flowing before tackling your own project.
Of course, inspiration is great, but it only takes you so far. That's where Granada Tile comes in, because our collection of concrete tiles ranges from the contemporary designs to patterns that would look perfectly at home at Casa Romantica. Normandy, for example, has a similar feel to the tiles lining an arcade at the property. Maybe even more importantly, you can choose a color combination that matches the original's dark yellows, luscious corals and piney greens.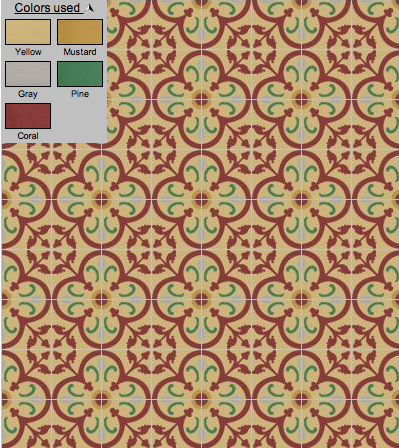 If you love the idea of a cement tile "carpet" just like the one in an indoor/outdoor room at Casa Romantica, we can help there, too! Try taking another of our densely patterned concrete tile designs, say Iznik, and then surrounding it with with cement tiles from our Rustico or Antique collections.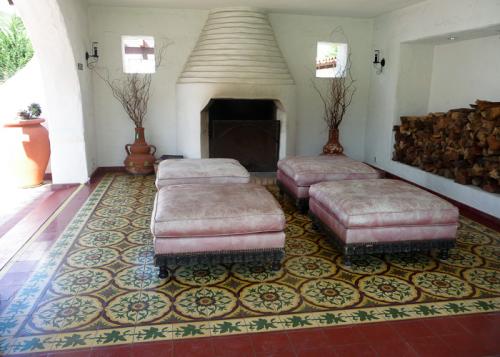 Besides cement tile collections that visually evoke the spirit of great period houses like Casa Romantica, our concrete tiles are manufactured in a time-honored way. You're not just using tiles that look right—you're using cement tiles that're made right. Have you been inspired by historic tiles? Share your stories with us!