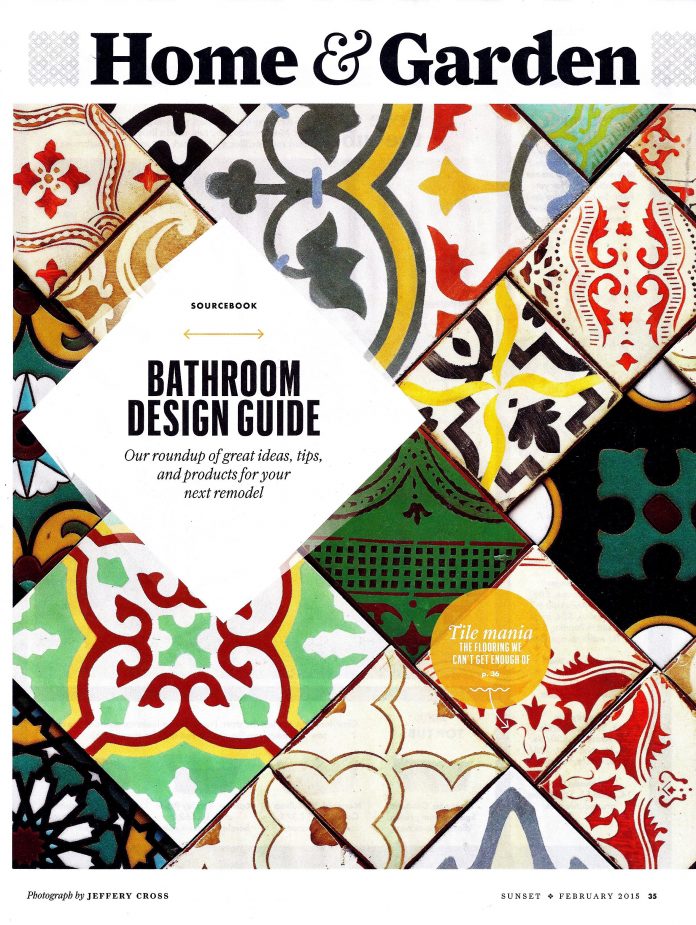 We love Sunset Magazine!  So we're very honored that they're put our Sofia cement tile on the cover of their 2015 Bathroom Design Guide, an insert in their February issue.  Bold and bright, fresh and green, Sofia is front and center, a beautiful addition to any bathroom.
Find more Sofia inside the guide, on page 36, and in our web store.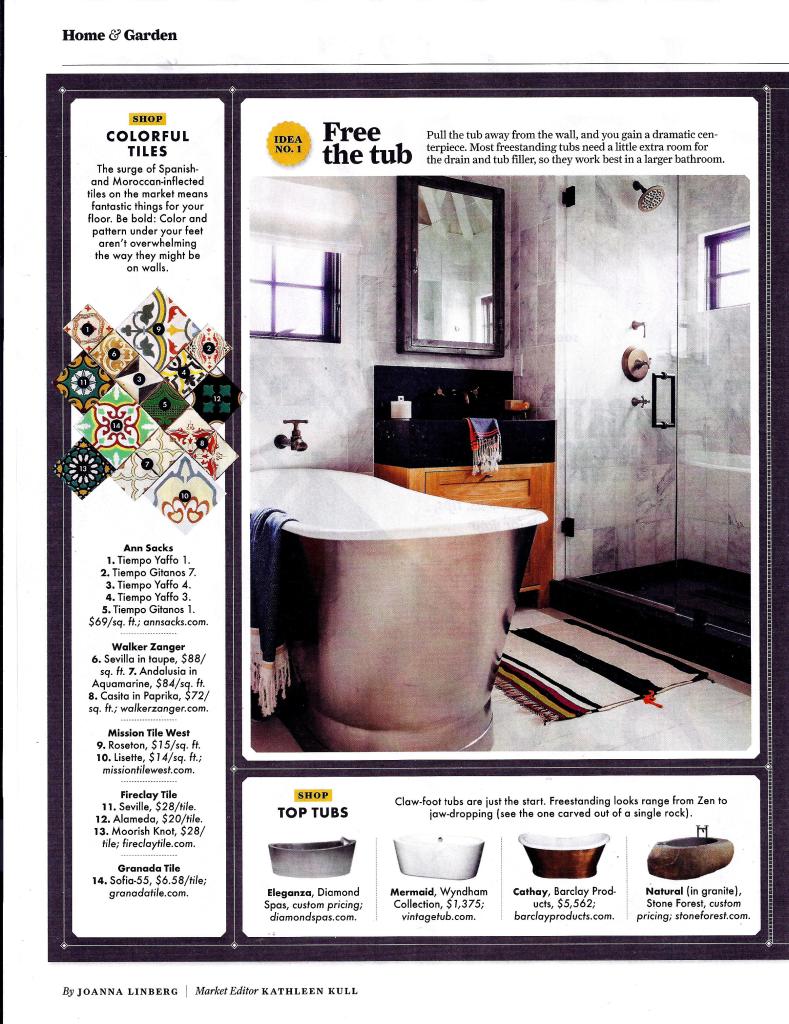 In addition to their beauty, our cement tiles have practical qualities that make it the perfect choice for one of the hardest working rooms in your home: long lasting, easy care and low maintenance, you'll enjoy them for years to come.  Call us today at 213-482-8070 to discuss which of our concrete tiles would be perfect for your home project.