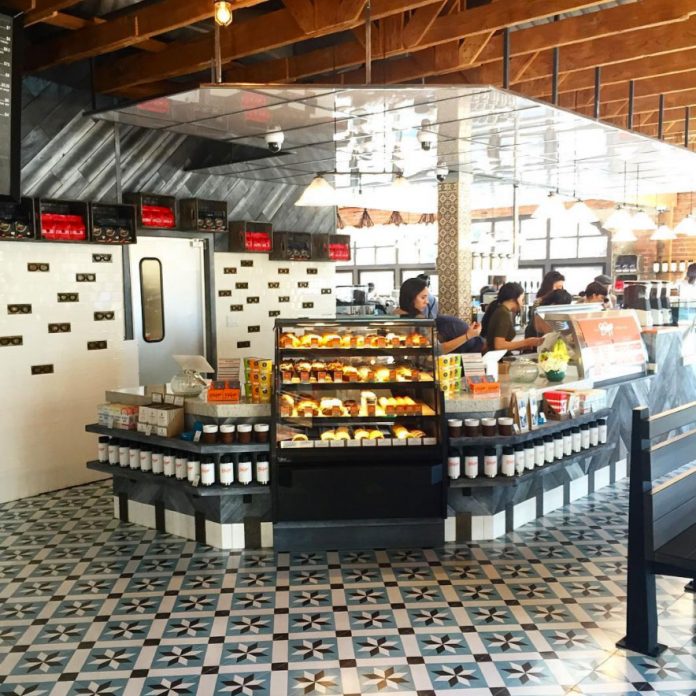 Commercial spaces often face the challenge of wanting to appear stylish and unique compared to competitors, while involving the practicality of being able to accommodate heavy usage. When it comes to the flooring, a few basic materials come to mind, such as laminate flooring and vinyl tiles. But those options often sacrifice one important quality for another, like beauty for cost, and durability for perceived value. There is one material, however, that combines these two important principles beautifully, and that is cement floor tile.
What Are Commercial Cement Floor Tiles?
Cement tiles are a type of hard floor tile that are very different from ceramic tiles. Unlike ceramic tiles, cement tiles are not made with clay and aren't fired in a kiln. They are made from a mixture of cement, sand, color pigments, and powdered minerals that is poured into decorative molds and compressed with about 2,000 pounds of pressure. The mixture combined with the manufacturing process results in a tile that is extremely hard-wearing and resilient to wear and tear.
Cement floor tiles might be the perfect flooring material for your commercial space, whether it be a restaurant, boutique, hotel, resort, café, office building, or even a hospital. Keep reading to learn of the many benefits of cement tiles for your business.
The Benefits of Cement Tiles for Commercial Spaces:
They are Exceptionally Stylish
Cement tiles offer a nearly infinite range of colors, patterns, textures, and designs. They are one of the most versatile and customizable materials on the market. Whereas many buyers choose cement tiles for their kitchen backsplash or for a decorative wall feature, cement tiles are just as suitable for the floor, and can turn the floor of your commercial space into a focal point in and of itself. Popular cement flooring ideas include geometric designs, mosaic and floral patterns, and culturally-inspired designs in black and white and virtually any color you can imagine.
They are Easy to Remove and Update
For restaurants, hotels, shops, cafes, and other commercial spaces that need to update their appearance fairly regularly to keep up with trends and remain updated, fresh, and attractive, commercial cement floor tiles are easy to remove and re-install with either new tiles in the same pattern, or an entirely new look. On the other hand, hardwoods or poured concrete flooring can be a costly nightmare to remove and replace, and repair worn out areas.
They are Durable
Backed by a fortifying mixture of cement, sand and aggregate, cement tiles offer unmatched durability against heavy traffic and regular usage. Unlike other flooring materials like ceramic tiles and hardwoods, cement tiles won't wear out or fade with time or lots of foot traffic.
They are Resistant
Water resistant floors are a must-have for restaurants and cafes. But even for commercial spaces that don't typically view water as a constant issue, cement tiles can combat water damage and the issues that come with it including cracks, and mold and mildew growth.
They can Withstand Heavy Foot Traffic
With a busy commercial space, heavy foot traffic is a positive thing, but not for floors. Cement tiles can keep up with the demands of a busy commercial business. Lots of wear and tear typically wear off the color and veneer of other materials, but since the coloring of cement tiles is not on the surface of the tile, it's not worn off or faded easily by heavy traffic, vehicles, or direct sunlight.
They are Scratch-Resistant
Scratch-resistant floors are particularly appreciated by homeowners with pets but commercial business owners can also benefit from scratch-resistant cement floor tiles. Whether you own a pet grooming business, a pet daycare center, or a busy restaurant or retail boutique, cement tiles can prevent shoes, carts, clothing racks, and luggage from scratching your lovely patterned floors.
They are Easy to Maintain
Besides style and durability, commercial owners look at maintenance and cost as the other most important factors for floors. Cement floor tiles are very low maintenance and easy to keep clean. Their durability ensures repairs and replacements are infrequent over time, and their sleek surface makes cleaning dirt, water, and dust a simple task. You can save time and money both in the immediate and long-term with cement floor tiles.
Cement floor tiles deliver the best of both worlds for commercial spaces; they offer unmatched style that speaks to the brand of the business or organization, and exceptional durability that will keep them looking great for a long time.
Granada Tile offers one of the largest inventories of commercial cement tile online. Our collections feature a wide array of colored tiles in many different patterns, and we can also help you personalize and customize your own design. Get in contact with the sales team today at sales@granadatile.com to get started!