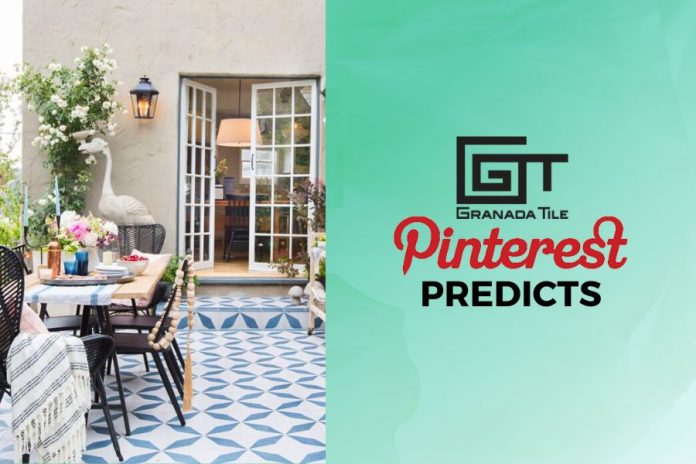 We enjoy seeing stylish and trendy designs, especially ones that involve artisan hand-poured cement tiles. Which is why we love seeing cement tiles blow away the Pinterest Predicts. From #CurveAppeal to #EmotionalEscapesRooms, Granada Tiles are seen across the board. Check out some pin-worthy inspirations to motivate your next project.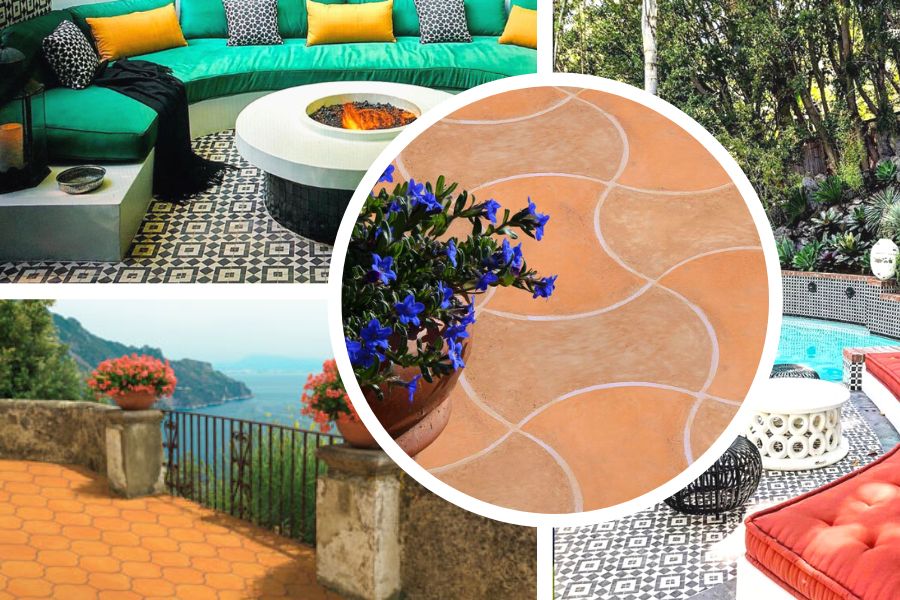 Curve Appeal
Everyone's heard about curb appeal when selling a house, but what about curve appeal? Experts predict that in 2022 people will invest in home decor themed around curves. Wall designs, furniture, and even floor patterns are moving toward losing the angles and going with the flow. Granada Tile's new Olvera Collection offers just what you need with curved shapes that provide a level of grace and elegance hard to replicate otherwise.

This trend rolls it back to the 1960s mid-century modern aesthetic and the bright, neon mid-'80s look. It's a great way to add some retro-chic to your space, whether it's a living room, bedroom, game room, or even office space. The right tile designs like our Adra, Galicia, or Zamora tiles keep the curves moving on walls, floors, and accent areas.

Another tile from the Echo Collection made the perfect accent to Martyn Lawrence Bullard's curvy couches pictured above. Take a page from Bullard's book next time you dream about a curved couch in your living room.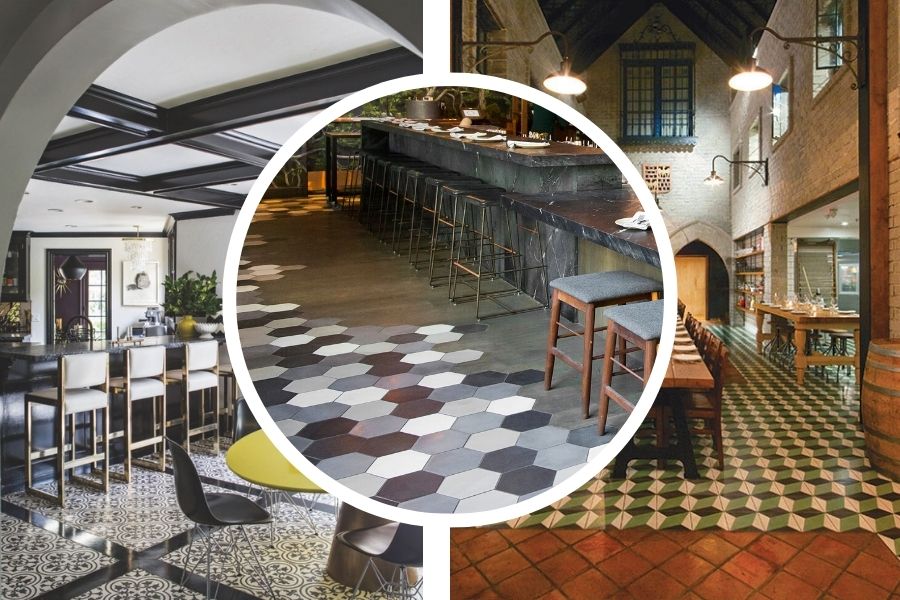 Limitless Luxe
#LimitlessLuxe is at the height of the craze for luxury. When creating a design plan, don't stop at the kitchen because it's time to see luxe from top to bottom. Makeover the home dripping in Granada Tile: from a luxury laundry room, basement, kids room, and more!

Pro tips to luxury? Go BIG! Whether you are choosing large-sized hexagon tiles, big moves like an M. C. Escher-inspired look, or expansive patterns, the point is to feel the dopamine of inspiring looks and finishes. So next time you are styling the basement, skip the carpet and go straight for stylish cement tiles.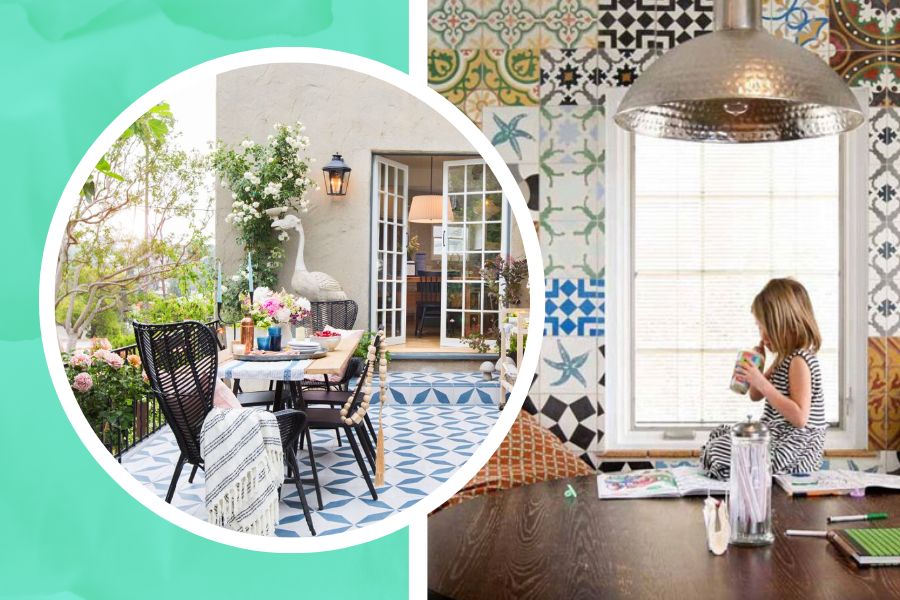 Emotional Escape Rooms
Everyone needs a place to go when life gets a little overwhelming, and emotional escape rooms are more popular than ever. Whether it's a man cave, she-shed, an office, or a nook where you will kick back and read, it's all about you. Our cement tiles will add texture, a pop of color, personality, sophistication, movement, and drama. Whatever your peace might be, you'll find it in our collections.
For example, our Buniel tiles set the stage for an eclectic patio getaway pictured above. With a backdrop of greenery, the space is perfect for recharging. Complimenting the soft blue, the decorations and furniture perfectly complete the emotional escape room.

Kristy Socarras Bigelow also masterfully crafted an emotional escape space inspired by her Cuban background. Follow Bigelow's design instinct and make your space personal with tile shapes and colors to match your personality.

These are just a few ways our hand-poured cement tiles can light up the Pinterest scene. Don't forget to pin your favorites before exploring more inspiring ideas, and we can't wait to share more Pinterest Predicts meets Granada Tile.

For more information or to place your order, contact Granada Tile at 213-788-4238 or visit GranadaTile.com today!