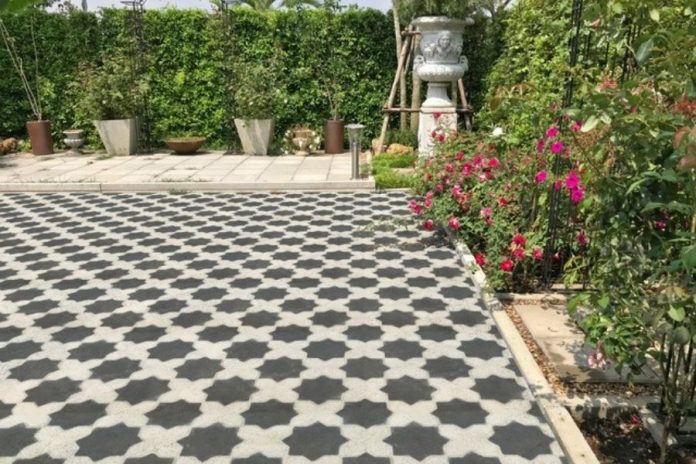 One of the most exciting things about Granada Tile is the vast array of styles, shapes, and colors you can use to create your own stunning look. Our Olvera Collection is perfect for those searching for beautiful terracotta or Saltillo clay tile. It's hard to beat this collection, and it's sure to last longer and look better than ceramic tiles. Check out timeless shapes behind the Olvera Collection and start your design scheme today.
Squares and Rectangles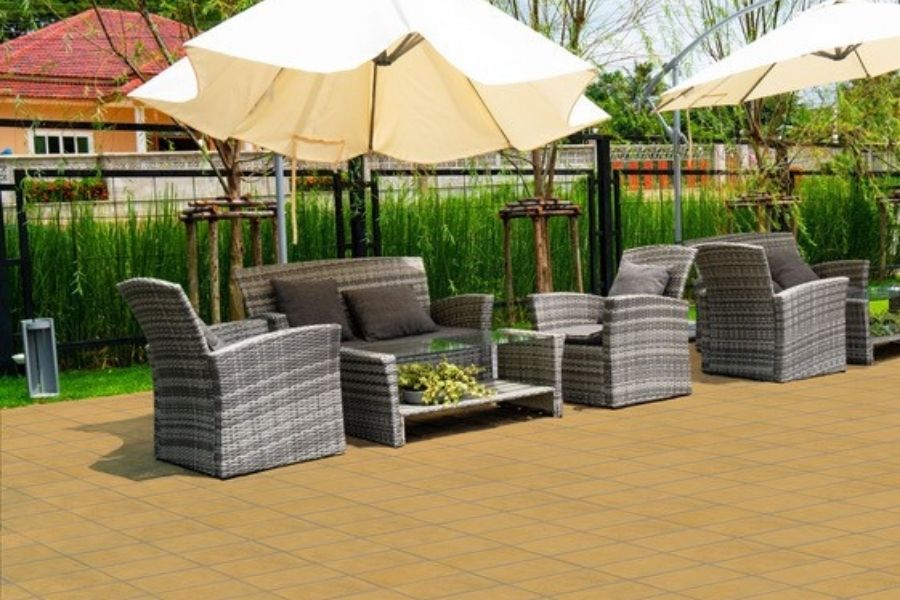 Our square and rectangular tiles come in a vibrant range of earth tones and sizes, from 2″ to 20″ in length. This gives you the ability to create accent pieces or vast flooring. Check out our Square4x4 tile for a stone or marble look, or try our offset Rectangle2x8 for variant colors that complement each other in a brick-like pattern.
Hexagons and Octagons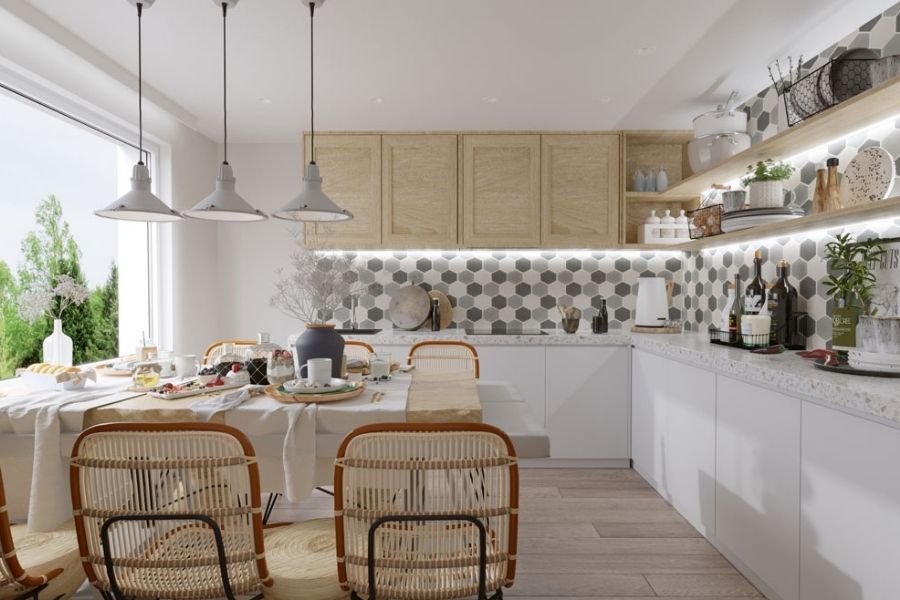 Hexagons and octagons are classic shapes that create an elegant look in bathrooms and kitchens. These make for fantastic floors ranging from 8″ to 16″ wide. Our Hexagon14x16 design, for example, offers a gorgeous contemporary yet eclectic design influenced by Moroccan and Mediterranean elements.

Diamonds and Triangles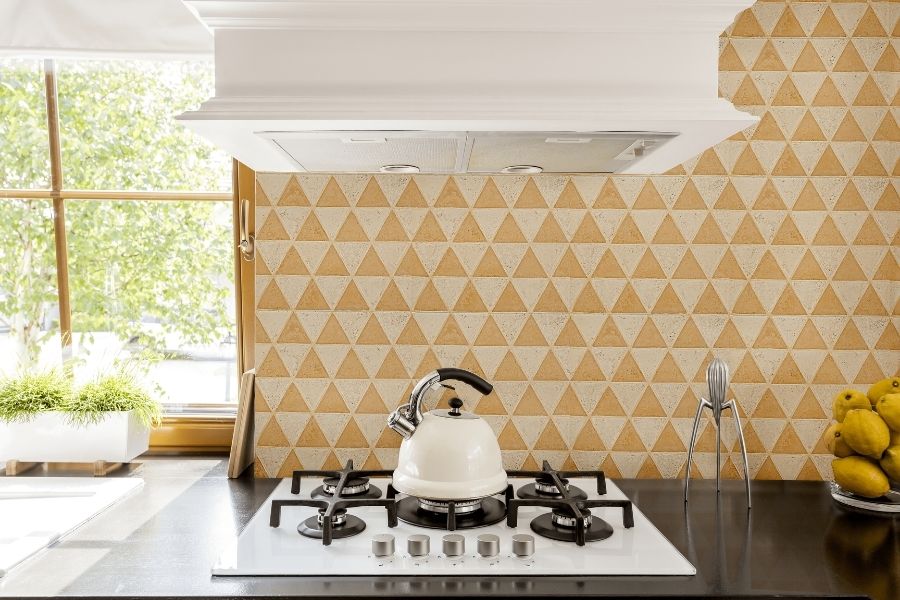 Diamond and triangle designs can craft an ultramodern design for a flowing eyeline. For example, our Izaba 3″ x 4 3/4″ tiles have a three-dimensional look with contrasting shades. The overall look completes the illusion of flowing motion and depth in any room.

Pickets and Arabesques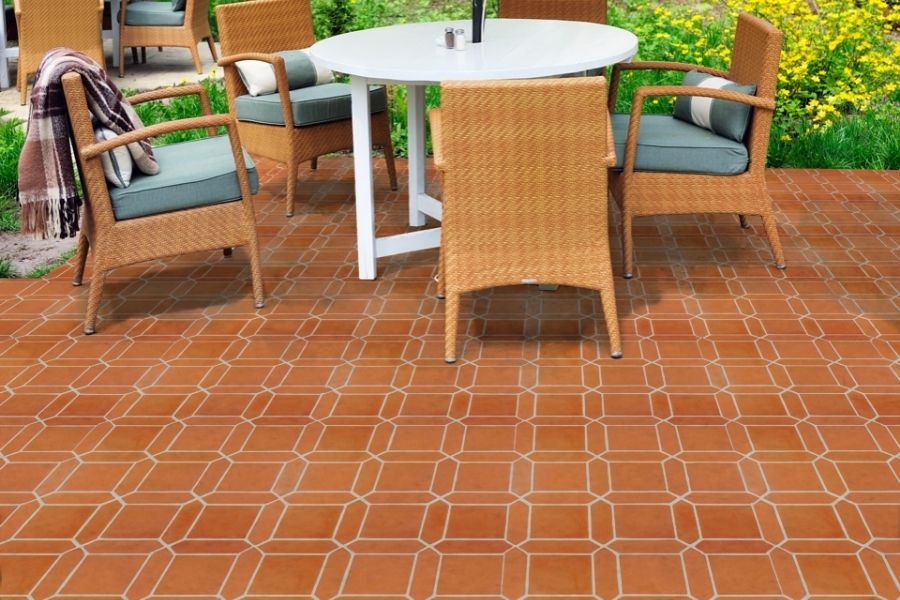 Pickets are a wondrous latticework of art. They create a sense of elongated motion, making any room look and feel larger. Check out this classic Picket design for an ideal example.
Arabesque designs are similar but more rounded with the same sense of movement. They're available from 3″ to 12″ wide. For fantastic accent tiles for your backsplash, check out our Iterito 3″ x 3″ custom tiles.

Interlocking and Other Shapes
Unlike cement, ceramic tiles are disrupted by heavy grouting. Our Interlocking tiles, on the other hand, create a seamless path of shape and color. For example, check out our Gerona concrete tiles for brick-like colors in a smooth puzzle pattern.
That's only the beginning. The Olvera Collection comes in various shapes and styles, including waves and clamshells. Still, others appear like natural stone. You can even custom design your tiles to create the exact look you need.
Browse our catalog to order now! If you're still unsure about what you want, we're prepared to help. Contact Granada Tile at 213-788-4238 or visit GranadaTile.com today!