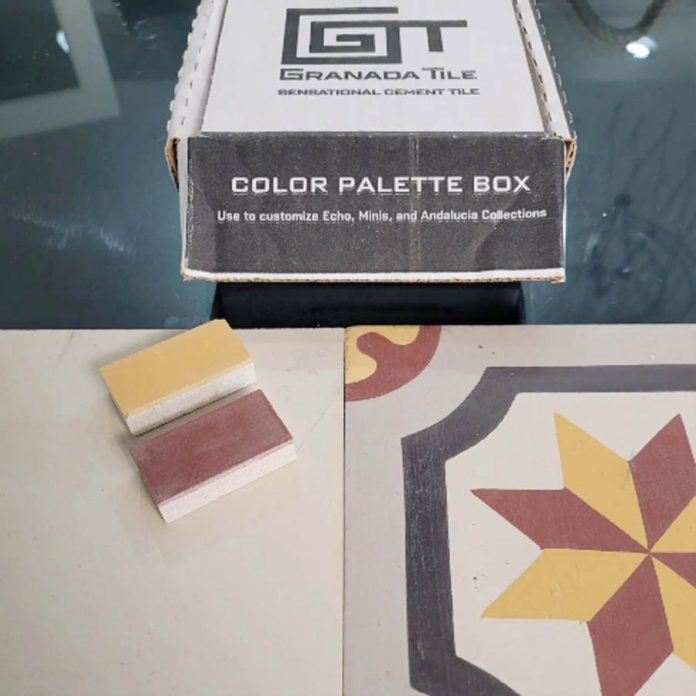 Cement tiles are a great way to add color, texture, and architectural interest to your home. They're also incredibly durable and timeless. Here are five ways you can make your remodel pop with this versatile material:
1. Use them for flooring
The best part about cement tiles is that they can be used in any style house. If you want a modern look, try using them as flooring in large living space and take them all the way up the fireplace wall. They work great in rustic farmhouse areas like the kitchen or laundry room. They're also durable enough for hallways and mudrooms in traditional homes.
2. Use them for your backsplash
If you're looking for extra texture in your kitchen, consider using cement tiles as a backsplash under new cabinets or behind appliances. You'll get the benefits of being able to quickly clean up spills while also getting an attractive look that's sure to catch everyone's attention.
3. Customization
Cement tiles can be made to fit any design you want, and the look is as unique as your home. If you know what it is, you can even have a custom tile made for your home's layout. You don't have to be a pro at dying to get gorgeous cement tile floors in your home. It's pretty much impossible not to love the finished product. The natural beauty of these materials allows for a truly unique look that makes any space feel fresh and new. Keep in mind, cement patio tiles are the best options for your outdoor space too and they look amazing. If you're not sure where to start, try out ideas like these:
• Make a flooring pattern that mirrors your furniture or paint color scheme.
• Create a patterned border around the perimeter of your room.
• Create an interesting pattern on one wall using different colored tiles in different sizes and shapes.
4. Do Some Research
Do some online research about what patterns and colors will fit in with your current decorating style. Granada tile can make almost any design and color tile you can dream of. Visit our color palette page and ask about a color palette box.
And don't forget to check out some of our blogs to get inspiration:
5. Be brave, bold or subtle.
You get the freedom to be yourself when you chose your cement tile from Granada Tile. Each tile is handmade and custom orders are our specialty. In a hurry? Choose one of our popular patterns and colors. We will guide your purchase and help you make the right decisions to give your remodel lasting beauty.
Conclusion
Cement tiles can be used in any house, any room and are particularly good for use on walls, floors, countertops, or patio areas. They're easy to install, last a long time, and they're relatively simple to clean. As such, they make a great addition to any home. Cement is highly versatile when it comes to design, so be sure you consider cement tiling when you start your next remodel project. Contact Granada Tile at 213-788-4238 or visit GranadaTile.com today for the best cement tiles.