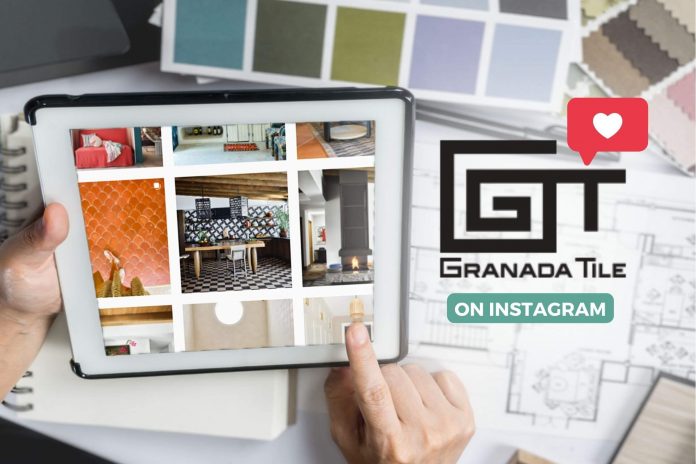 Beautiful floor tile design photos are an outstanding source of inspiration for your next bathroom, kitchen, outdoor oasis, or entryway project. With Granada Tile's wide range of custom, hand-poured cement tiles, you'll find plenty of options. Today, we will explore some of the trendy Instagram tile designs we are dying to share. Take your space to the next level with inspiration from these beautiful floor tile design photos.
That Pop of Personality
Studio Munroe's design featuring Granada Tiles in Arabesque blows us away. The organic shapes on the floor complement the stark pop of color from the covered bench while leading the eye upward toward the flora wall art. The tiles create texture, so you can skip the rug and enjoy easy cleaning and maintenance but with style: it is a perfect entryway.
#TrendToTry:
This sophisticated bathroom designed by Renée Gaddis balances bright and neutral colors with textures, shapes, and patterns. Granada Tile's Normandy 941 A overall effect is serenity and elegance. On Instagram, Renée posted, "Trend To Try: Cement Tiles 😍," and we agree!
Dramatic Tiles for a Dramatic Artist
Artist Courtney Bindel nailed a striking aesthetic in this Instagram tile design. The Badajoz 912 B tile designs from Granada Tile create a sense of rapid motion and cross designs for an energy-filled atmosphere. The design is also distinctly modern in feel, with its straightforward black-and-white palette.
Unexpectedly Maximalism
This powder room by Lucas Interior Design Studio embraces the unique and unexpected in its design. We love the way Flor 708 tiles were used to create a beautiful dialogue of green. It's artistic, fun and maximized for impact.
Using Blue as Neutral in This Manhattan Beach Home
Designer Karen Harautuneian makes fantastic use of our Fez tiles in her Manhattan Beach bathroom project. This floor introduces a playful personality to compliment the dark wood sinks, stark white walls, and fixtures. For Harautuneian, the beach style inspired her to make blue the neutral color of the room, washing the home in trendy boho beach vibes.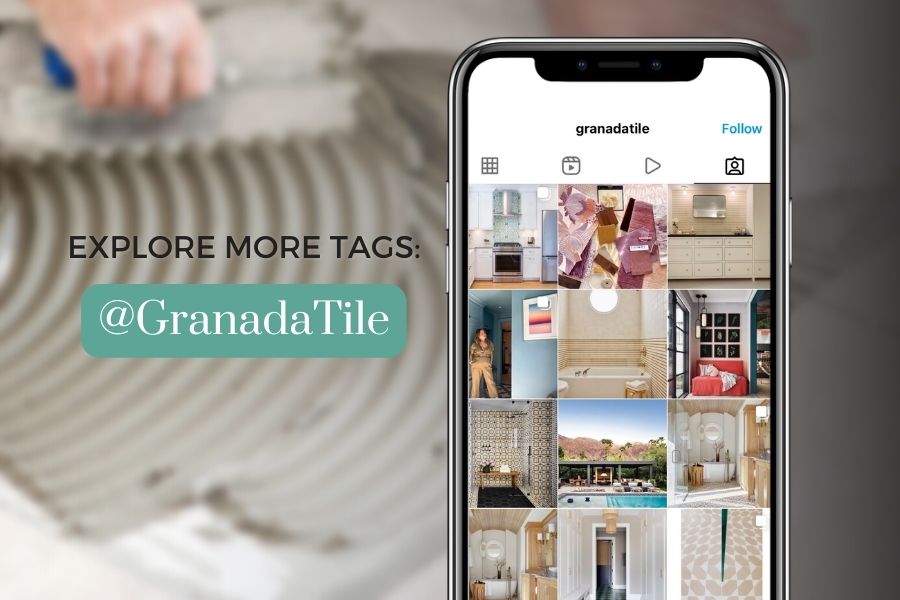 We Can't Wait to See Your Designs
Are you ready to use Granada Tiles to create your unique aesthetic? If so, be sure to check out the wide varieties and collections of trendy cement tiles we have, and when you do your project, post it online and tag us at #GranadaTile. To get started, contact Granada Tile at 213-788-4238 or visit GranadaTile.com today!