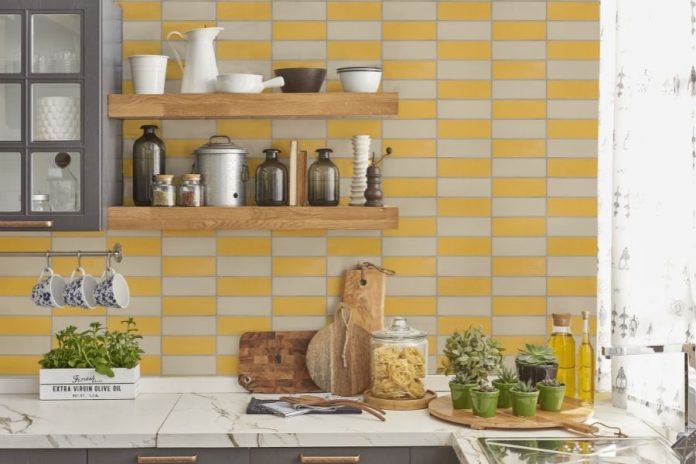 Kitchen redesigns are significant because they not only upgrade but add value to your home. A backsplash serves as the prime focus of the entire room so getting it right is crucial. Check out these kitchen backsplash ideas from our new Olvera Collection and take your renovation to the next level.
Benefits of Using Encaustic Cement Tile
Encaustic hand-poured cement tiles offer a wide range of benefits for your kitchen remodel. These tiles are far more durable than ceramic or vinyl tiles. They hold up for years when properly installed, withstand harsh wear, and are very low maintenance. These tiles are also made from abundant sand and produce no toxic gasses, making them eco-friendly.

Want to learn more? Discover more surprising facts about the Olvera Collection here.
Elegant Equi Tile Backsplash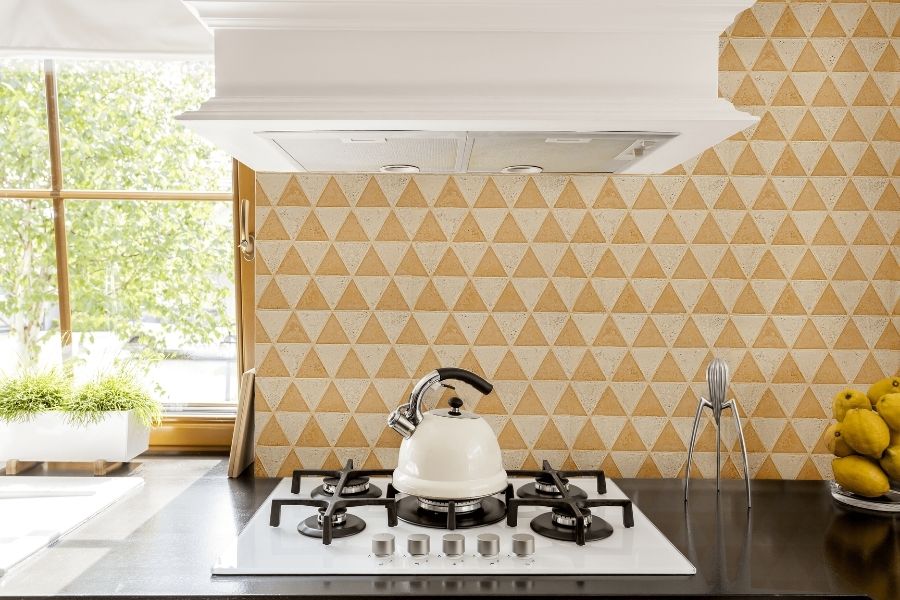 Check out this timelessly elegant backsplash made with our Equi tiles. The arrangement of tiles in two variant shades of yellow forms a flowing line that makes the space look larger. It also offsets the black and white stovetop below and adds a sense of warmth to the room that otherwise could be quite stark. If yellow isn't your groove, you can choose from a range of colors that better fit your personal style.
Clean Castilla Backsplash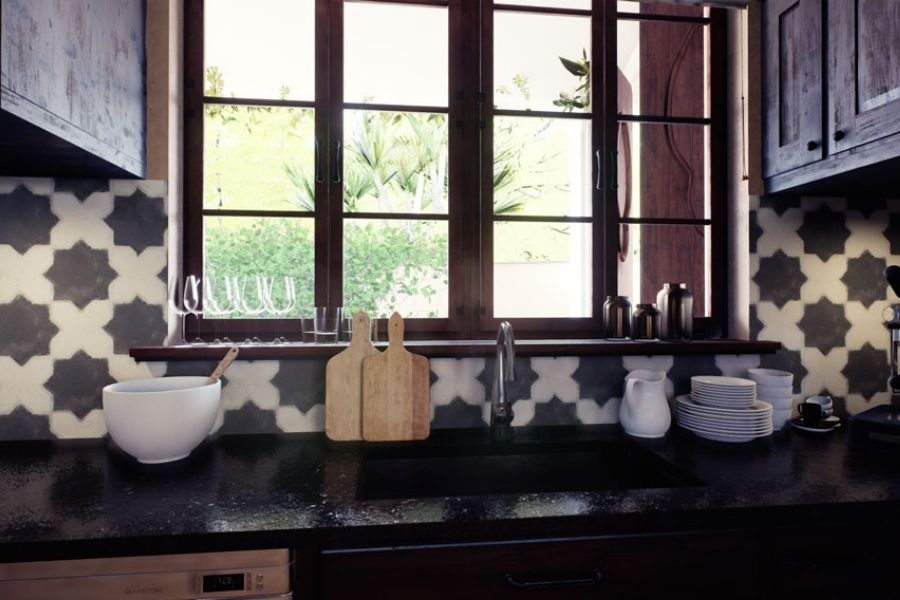 If you're looking for kitchen backsplash ideas that complement wooden features, check out this stunning starburst Castilla design. The dark gray and off-white colors in the tile blend the dark wooden cabinets and black granite perfectly. This makes the room look elegant and inviting simultaneously.
Handsome Hexagon Backsplash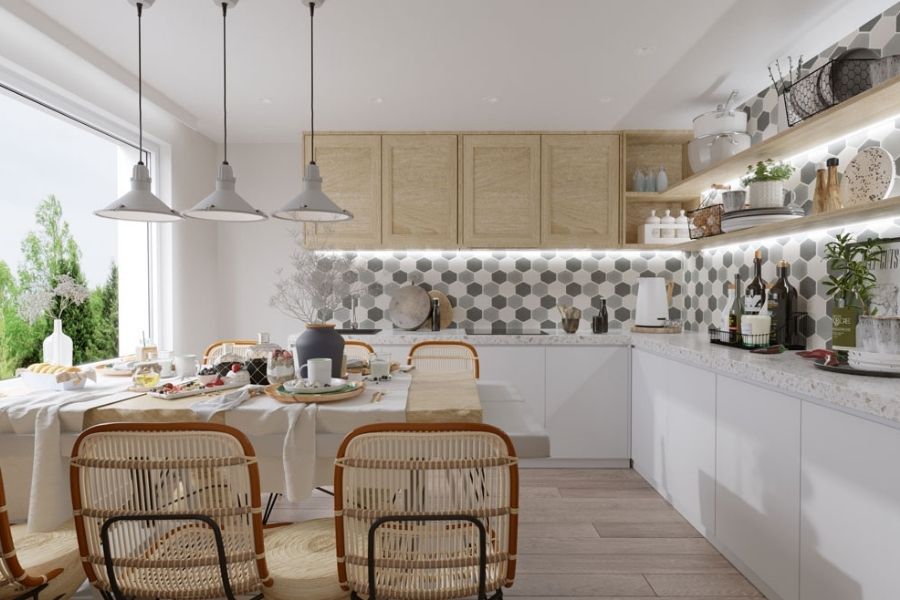 If you're looking for something traditional and timeless, there's nothing like a classic hexagon design. The tiles in this kitchen backsplash use monochromatic colors to break the white counters from the light wooden cabinets above. This is an excellent blend that contrasts with the hard wooden floor.
Ravishing Rectangle Backsplash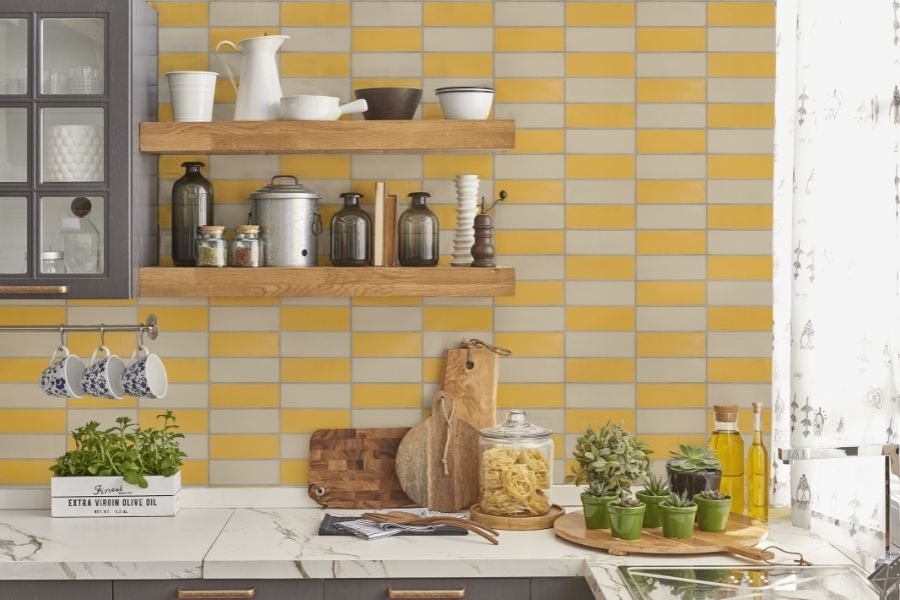 This stunning geometric design radiates a retro style that's sure to make anyone feel at home. These Curry and Ecru rectangles radiate an effortlessly calming warmth. This is a timeless look that can be easily arranged and modified for a simple focal point.
Ready to create the perfect backsplash for your dream kitchen? Contact Granada Tile to speak with our expert designers and get started today!