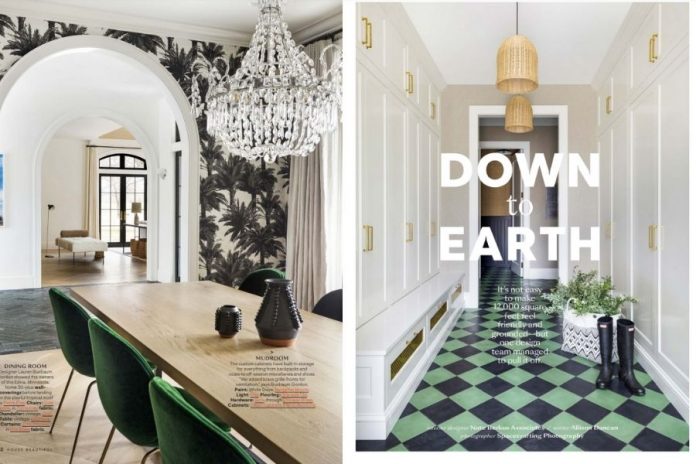 Over the years, world-class designers have utilized our stylish encaustic cement tiles to create astonishing designs. Get inspired by exploring these expert features in some of the most noteworthy magazines.
Heather Taylor in Domino: Cozy Comfort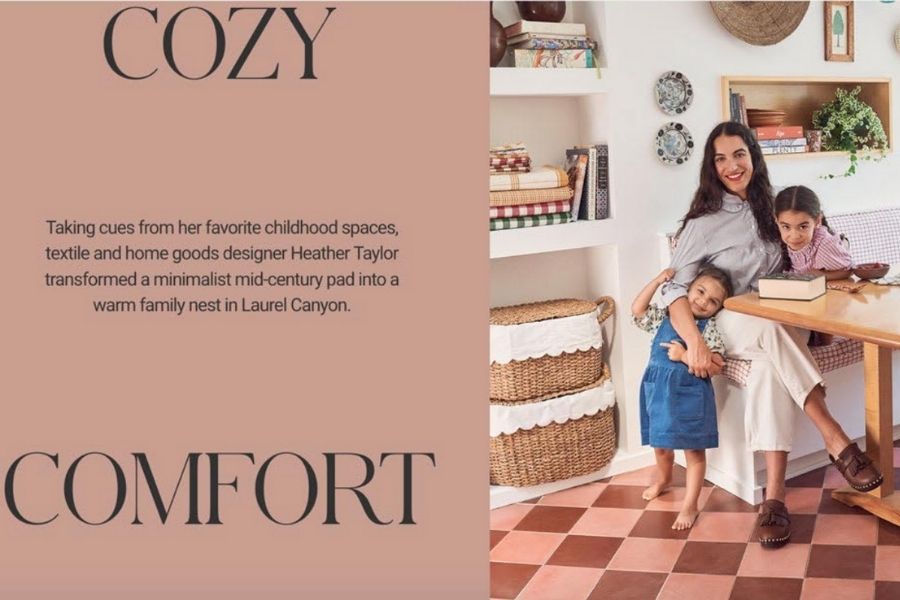 The April 2021 issue of Domino magazine showcased a home remodeling project by famed designer Heather Taylor. She transformed "a cold crash pad for a bachelor" into a cozy, comfortable space. The stunning concrete floor is made with Granada's Cordoba tiles, offsetting copper and yellow with interlocking diamond shapes. This results in an old-school design that is both cheerful and inviting.
Cliff Fong in ELLE Decor: Preserving 1920s LA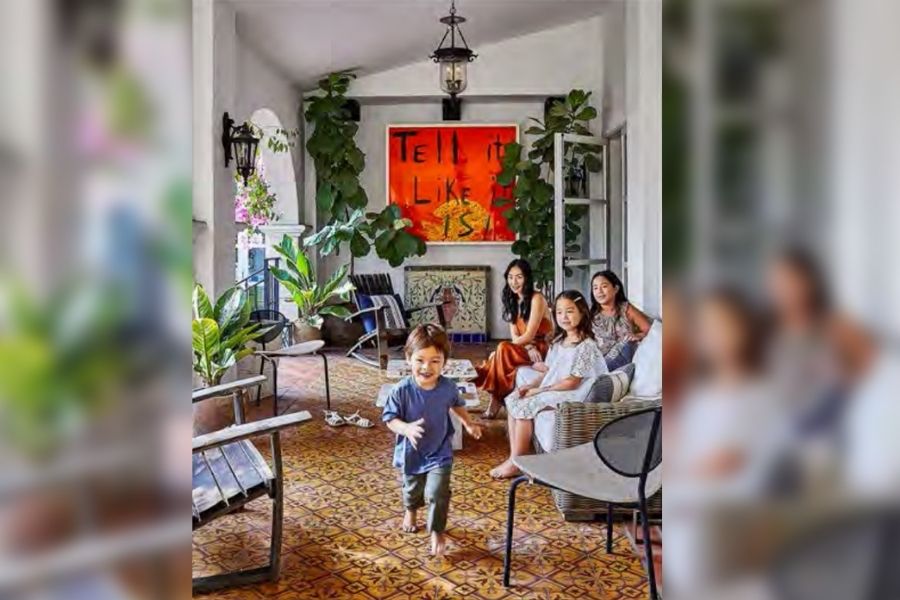 Designer Cliff Fong was called in to update a Mediterranean architecture home in Hancock Park, Los Angeles. In the process, he was determined to preserve the classic decor of this gorgeous 1920s pad. The traditional floor layout uses our Chantilly 902 A pattern from the Echo Collection. Discover Cliff's full design in the March 2021 issue of ELLE Decor.
Christopher James in Dwell: Custom Bathroom Design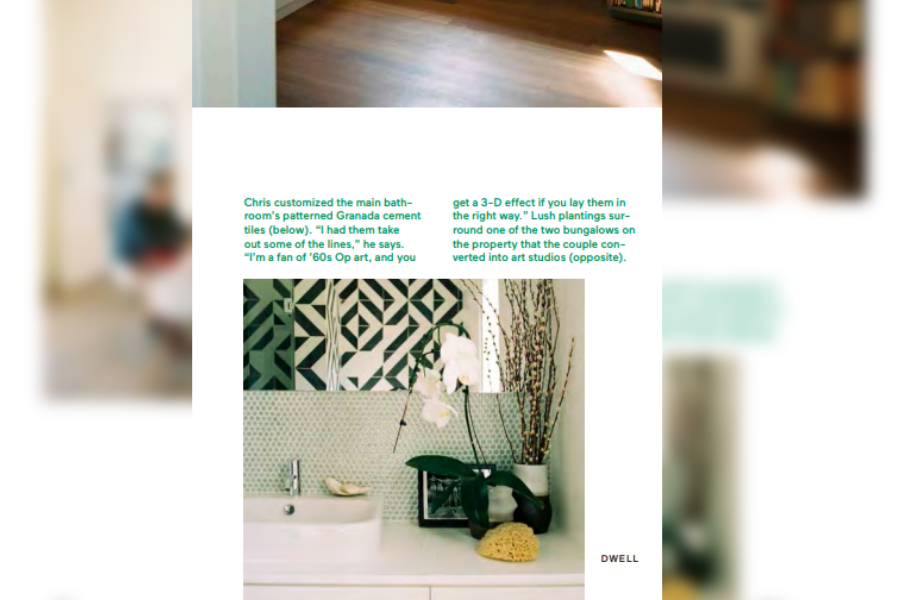 Christopher James fell in love with his Los Feliz house in Los Angeles, but the inside was admittedly a wreck. He and his wife dove in to create elegant designs, with each room having its unique flair. The bathroom is constructed with customized hexagon cement tiles from the Minis and Echo Collection for a truly classic look. Check it out in the January 2021 issue of Dwell.
Sarah Sherman Samuel Recommends Granada for Bathroom Backsplashes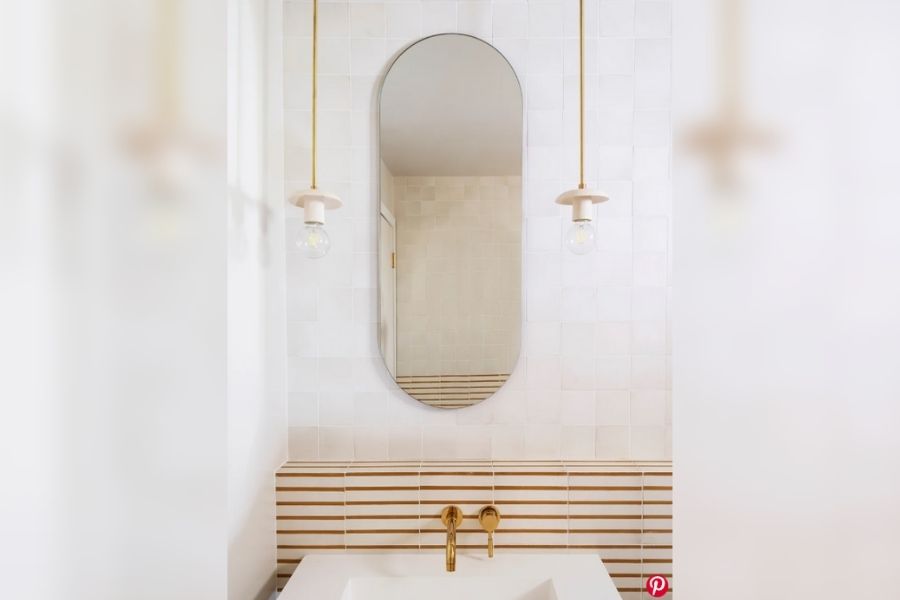 Another entry from Domino magazine displays an unforgettable backsplash by Sarah Sherman Samuel. This remarkable bathroom was crafted to perfection with Chicago 84 stripes from the Echo Collection. Customize your own in 40 different colors!
Frank Gehry in Architectural Digest: Dream Kitchen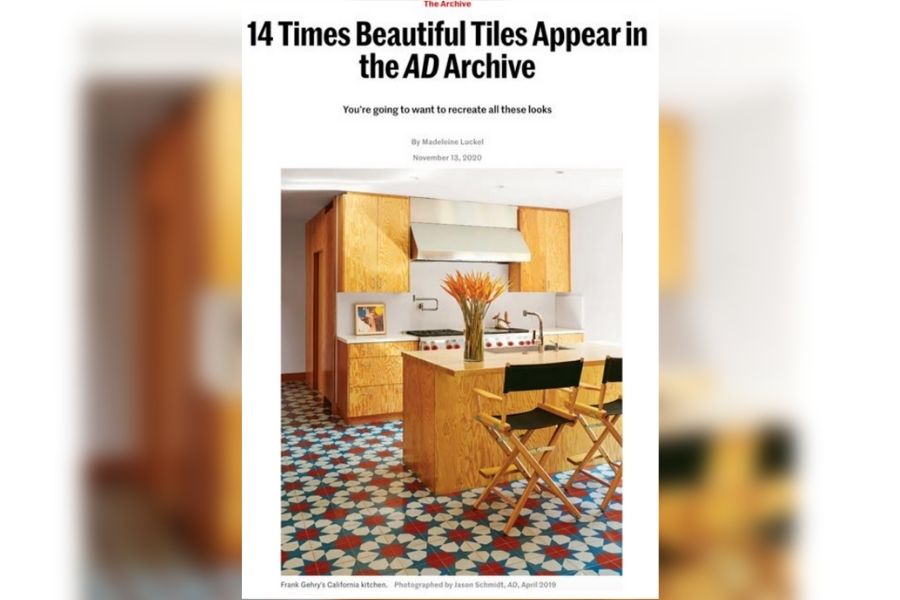 The November 2020 issue of Architectural Digest highlights a dream California kitchen by noted designer Frank Gehry. This feature showcases a stark post-modern style combined with basic wood elements. For a splash of color and excitement, Gehry highlighted patterns from the Echo Collection's Mediterranean group.
Feeling inspired? Place your order now or contact Granada Tile for more information!