Every year, more people discover the benefits of encaustic hand-poured cement tiles for their longevity, ease of maintenance, and visual appeal. Now, the new Olvera Collection has arrived on the scene and is making a splash among professional designers and homeowners. Check out 5 surprising facts about the new state-of-the-art Olvera Collection from Granada Tile.
The Olvera Collection is Eco-Friendly
We live in a green world, and it's getting greener by the day. People want to add value to an area while being environmentally responsible. The Olvera Collection, like many cement tiles, is an eco-friendly tiling option.
Encaustic cement tiles are long-lasting, use materials straight from nature, and do not contaminate the environment with chemicals. They are sun-dried, and the water from production can be recycled, as can the molds. The molds themselves are made from sand, soapstone, and limestone.
It Comes in a Wide Range of Styles, Colors, and Patterns
The Olvera collection comes in 8 primary categories:
Squares
Rectangles
Hexagons
Octagons
Interlocking
Diamonds and Triangle
Arabesque
Other shapes
Each group also comes in a range of patterns, with 68 possible combinations in 29 color options each. Textures include smooth, limestone, and vecchio. That's a massive selection of styles for your space!
Check out these 4 timeless designs made from patterns from the Olvera Collection.
It's Encaustic Cement Tile
Encaustic cement tile carries a vast range of benefits. First, it's long-lasting and can handle heavy wear and tear. You can use these tiles for footpaths, floor tiling, accent pieces, backsplashes, walls, and much more. It's very low maintenance when properly installed and sealed and can be cleaned with non-abrasive, gentle cleaners. The color will never fade because it's neither painted nor dyed, but hand-poured.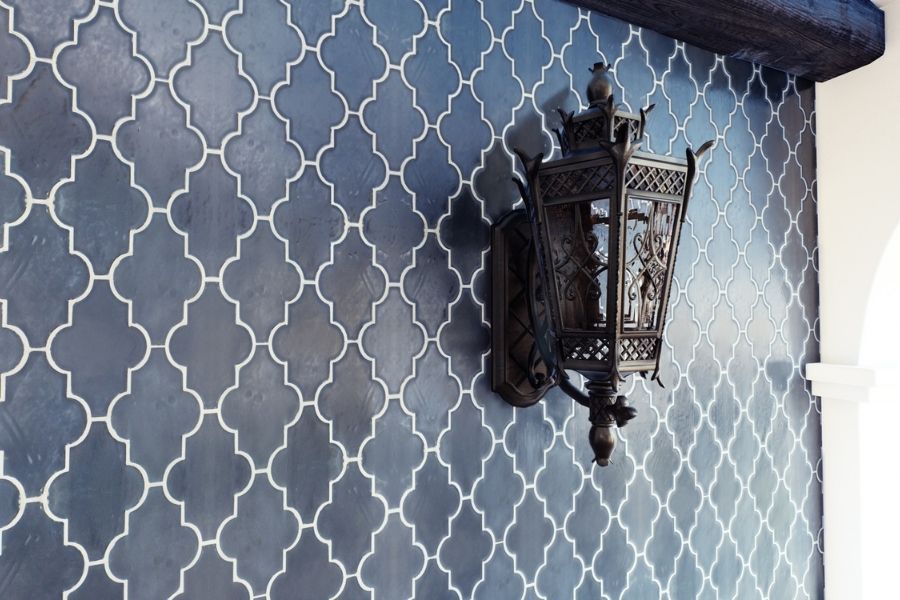 These tiles are hand-crafted by artisans with an advanced level of expertise. If you're looking for a unique option for long-lasting tiles in your area, you can't beat cement tile.
Why Choose Olvera Over Terra-cotta or Saltillo Tiles?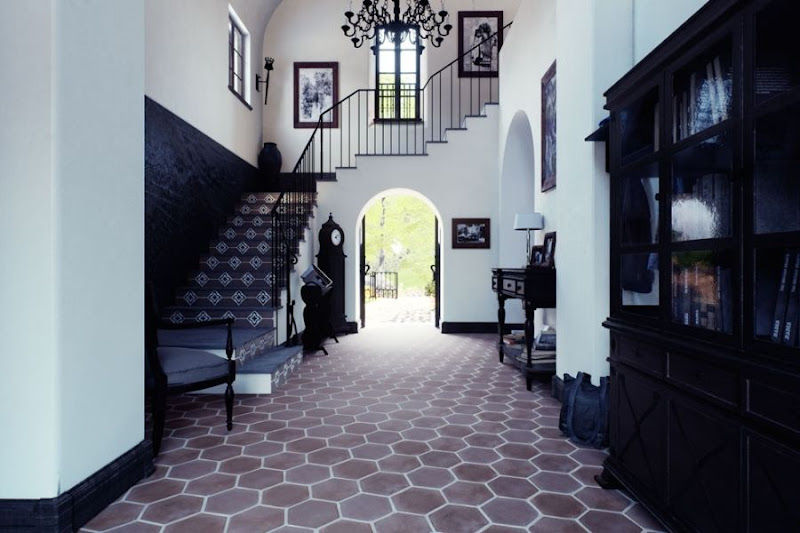 If you're looking to add a natural look and feel to your space, it's hard to beat the Olvera collection. It's available in a wide range of earth tones that reflect the look of natural materials. It's an outstanding substitute for traditional terracotta and Saltillo tiles which crack and break easily. With Olvera, you can get that same natural look and feel with the sturdiness that only cement offers.
It's Super Easy to Order
Best of all, Olvera tiles are easy to order! Explore our wide range of styles to find your perfect match! Don't see anything you like? Contact Granada Tile to learn about our custom tile services!