Choosing the right tile design for your outdoor renovation is crucial in the planning process. No matter what kind of weather you experience, top-quality tiles should be able to endure heavy abrasion. Naturally, you also want tiles that will suit your aesthetic, all while providing a return on investment. Learn how to craft outstanding patios with hand-crafted concrete tiles from the Olvera Collection.
Why Choose the Olvera Collection?
The Olvera Collection contains durable cement tiles that are great for exterior layouts. These tiles are available in various shapes such as starbursts, irregular polygons, and interlocking designs. In addition, the selection of nature-inspired colors and textures are perfect for rustic-inspired designs.
The Olvera tiles may look similar to terracotta or Saltillo, but they are far more resilient. The cement-based mixture of Granada Tile will allow you to craft interior or exterior spaces without worrying about wear or fade.
Why Choose Cement Tiles?
Our encaustic cement tiles are manufactured with natural materials like sand, soapstone, and limestone. They are then processed with completely eco-friendly methods. Water from the production line and unused materials are also recycled.
Even better, the tiles resist chipping, handle heavy foot traffic, and are low maintenance. Colors will not easily fade as they are baked and not painted or dyed. They are, overall, a great return on investment in many ways.
Castilla Tiles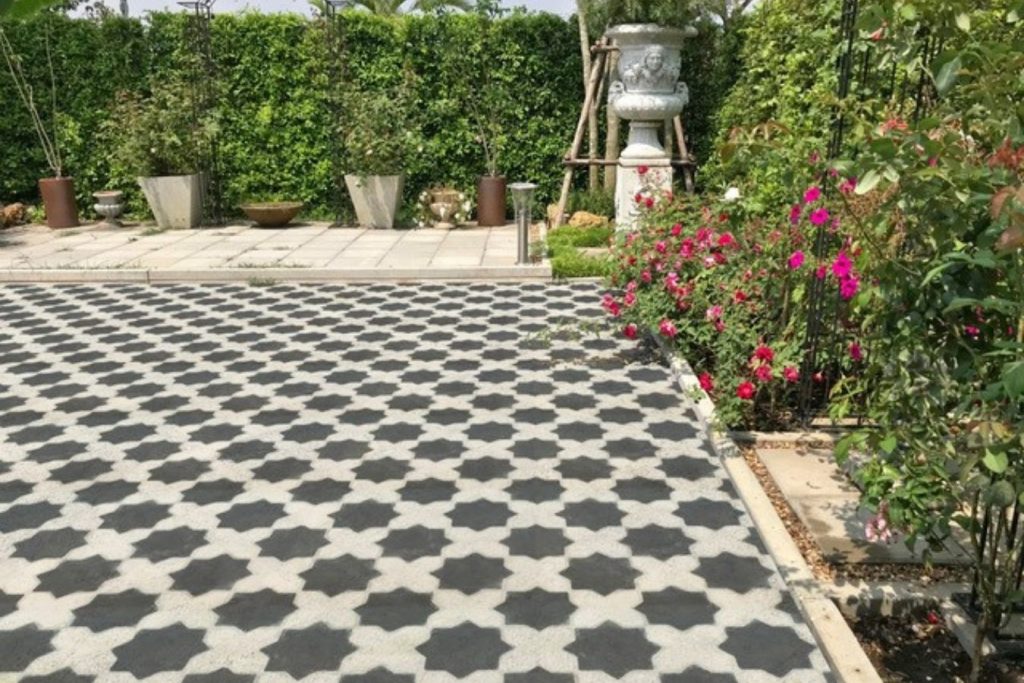 Castilla tiles offer an 8-point starburst design that creates a unique floor statement and a flowing eye line. You can use this as an accent or to make a smaller patio look larger. They create a stark contrast between light and dark which is nothing short of striking.
Rectangle 4 x 8 Tiles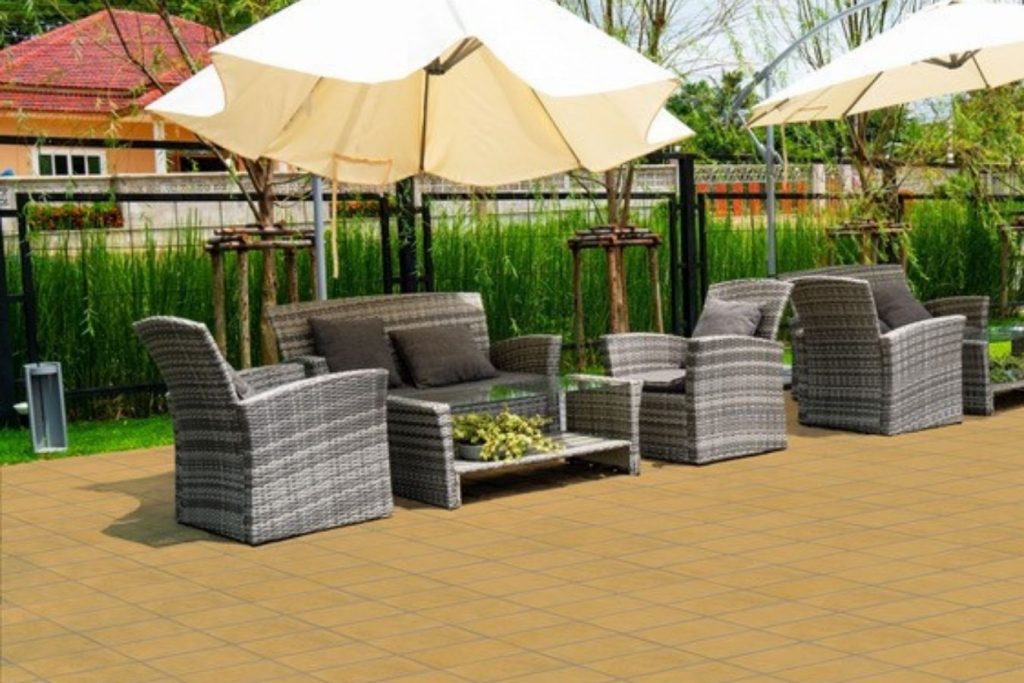 If you're looking to get truly classic and timeless, it's hard to beat basic rectangles. These Rectangle4x8 tiles have the look of terracotta, clay, or brick on your floor. They offer a sense of strength and stability with a simply elegant look. Geometric shapes are popular and rarely go out of style.
Itero Tiles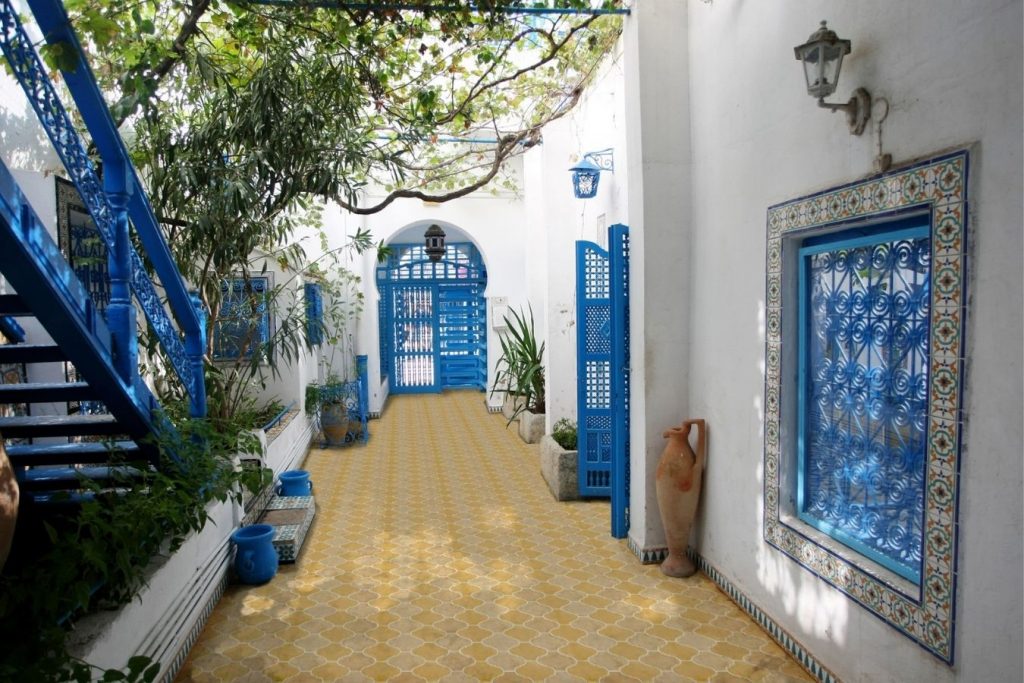 Itero tiles are a fantastic option for an added touch of Moroccan flavor. They have an authentic old-world feel to them and can be customized in a wide variety of colors. The combination of Honey and Almendra
among the vivid blue features in this design produces a fun and inviting ambiance.
Palisade Tiles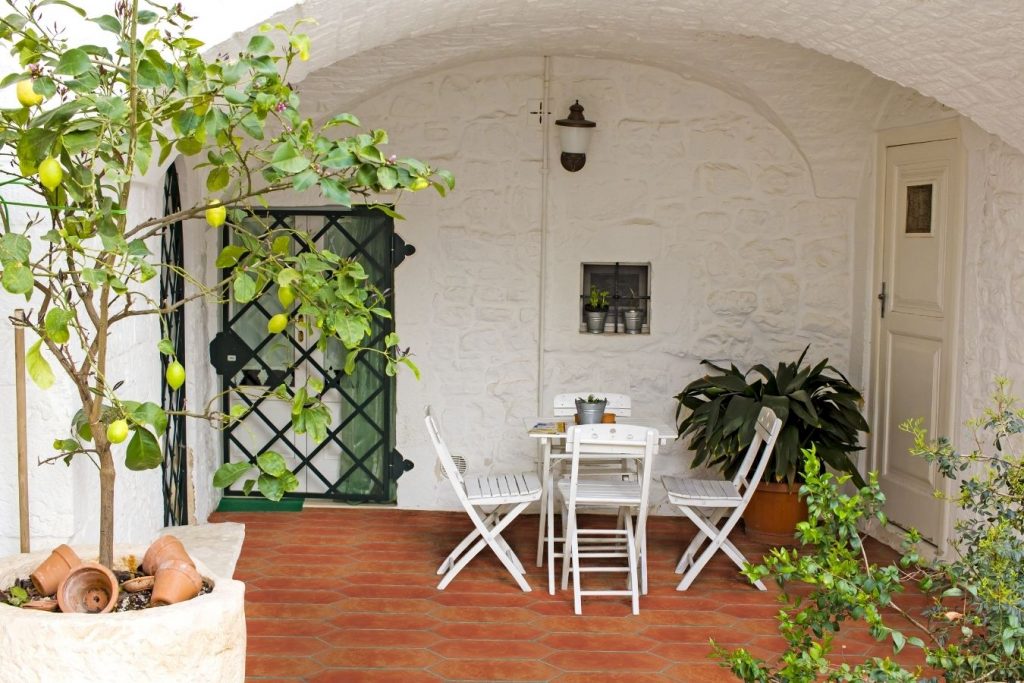 Palisade tiles are another classic choice for any outdoor remodel. A cognac coating gives a similar impression to red brick and contrasts nicely under the sun. Their long picket form crafts an exceptional floor feature that doesn't detract from the other decor.
Ready to perfect your patio with Olvera? Contact Granada Tile at 213-788-4238 or visit GranadaTile.com today!