A kitchen in HGtv Magazine stuns with Badajoz cement tile.
Check out the before and afters of this kitchen! We've been following along on Instagram as interior designer Rebecca Zajac of Design by Numbers renovated this incredible kitchen (she's @RebeccaZajac; we're @GranadaTile if you're not yet following us). Now, we're able to see the full spread in the January/February issue of HGtv Magazine! What a difference a concrete tile backsplash makes!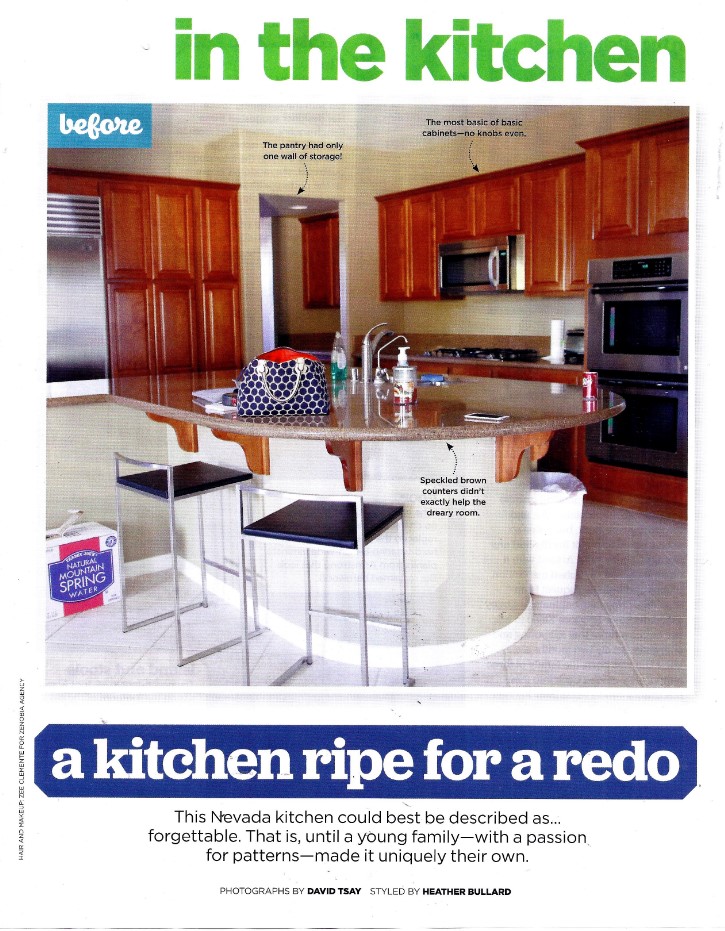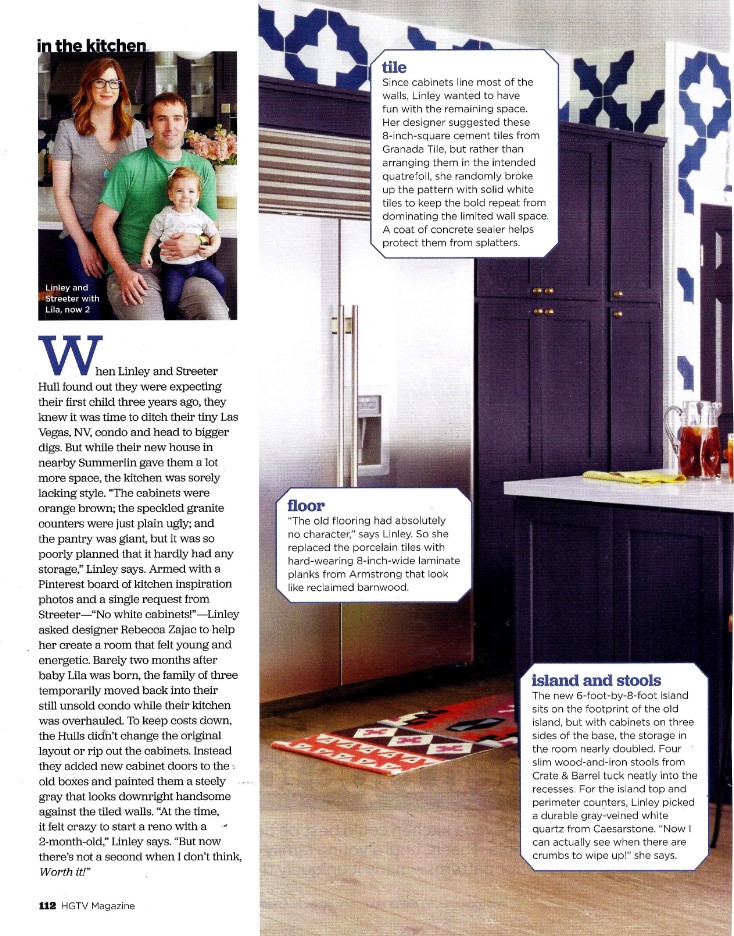 Cabinets dominate the kitchen. The client wanted to have fun with the remaining space. Zajac suggested our Badjaoz cement tiles. Rather than arranging the tile design in its intended quatrefoil pattern, Zajac randomly broke up it up with white tiles. This kept the pattern from overwhelming the space.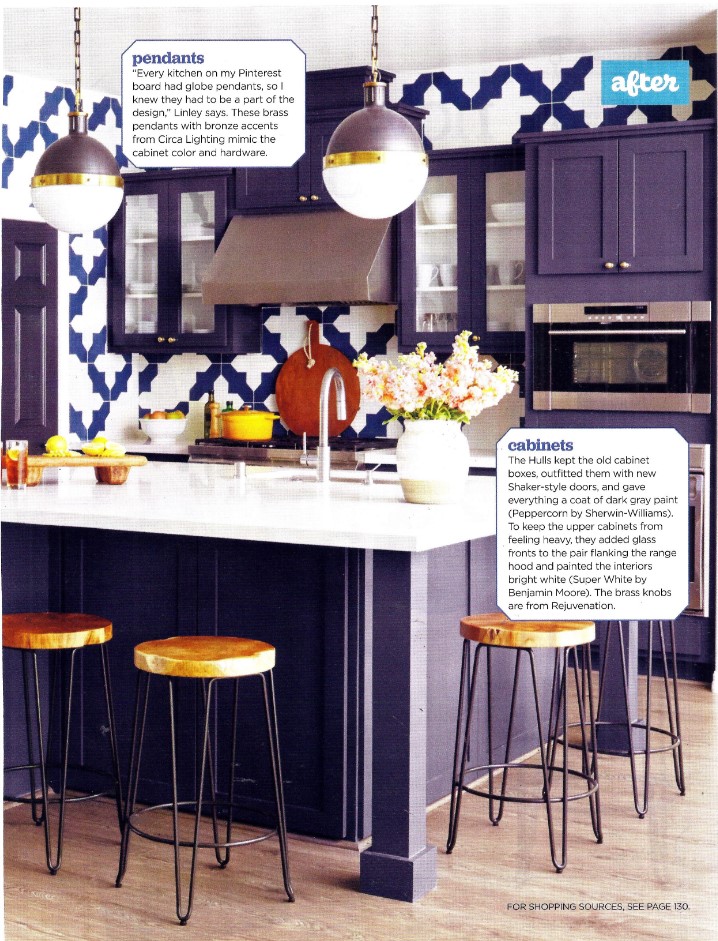 What kind of look are you hoping to achieve in your kitchen remodel? We've got over 40 colors and 400 designs for you to choose from. Check out our interactive catalogue. Many of our most popular styles are in stock. Our handmade encaustic tiles are long lasting, easy care and low maintenance. Need help picking the perfect design for your home or restaurant tile project? Call us at 213-788-4238. We'd love to find the cement tile design that best reflects you!