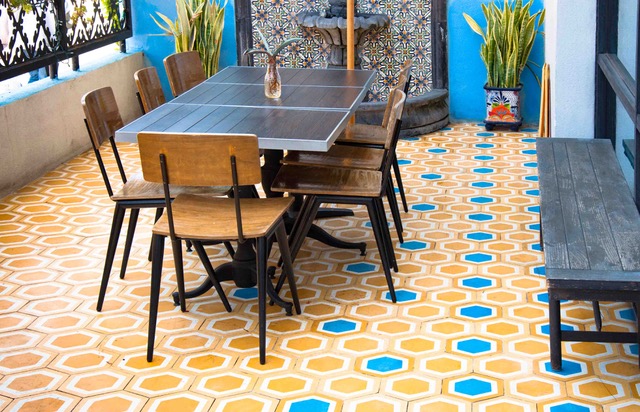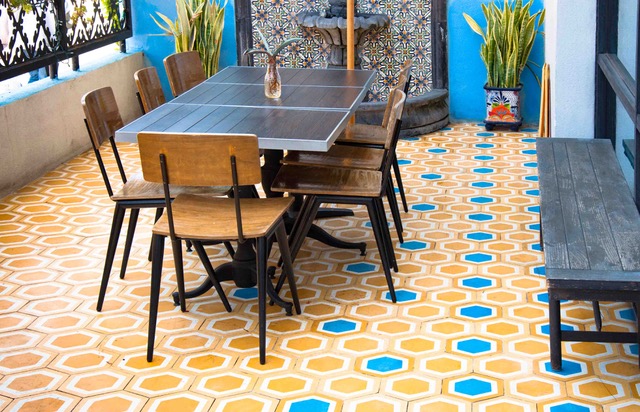 At Mexicano, a gorgeous restaurant in the mall at Baldwin Hills, Granada Tiles Minsk cement tiles from our Hexagon collection add up to a bright and cheerful vibe that underlines what critics have called the restaurant's authentic feel and taste of Mexico. Certainly the sunny six-sided tiles colorful shades of yellow, sky and blue ensure that ever meal here is one to cheer about! (A margarita, made with Mezcal and topped with an optional cricket may be another.)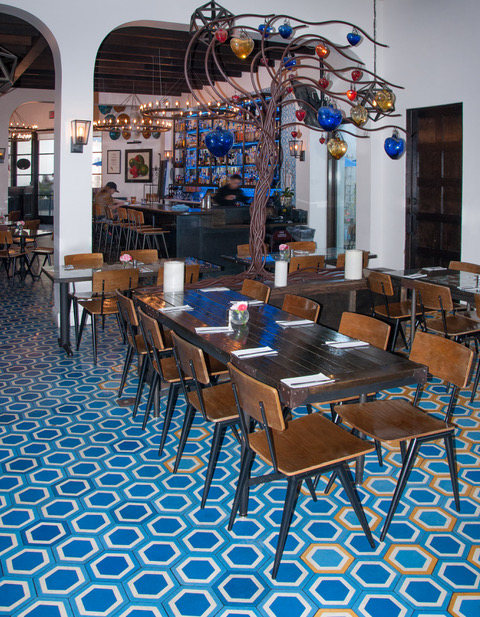 The interior plays with pattern and bold color with yellow, supported by white and sky, taking center stage in some parts of the restaurants while other corners take a more subdued tone with sky and blue taking a leading role and yellow brightening up the background. The effect is joyous and celebratory, creating the perfect mood for a space that diners have called "sexy", "gorgeous", and "classy".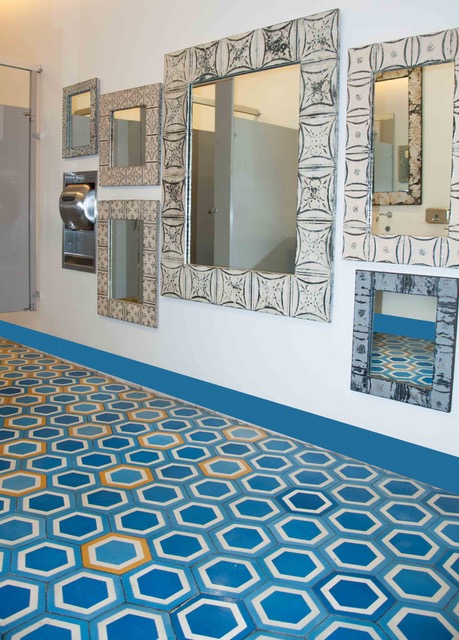 Bring a little South of the Border style to your own home with any of the beautiful patterns in our Hexagon series, part of our Echo Collection.