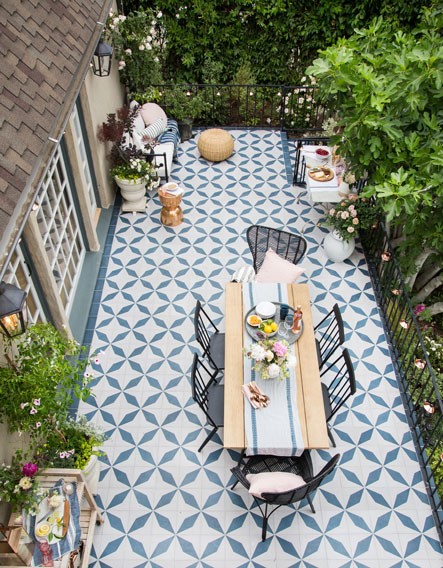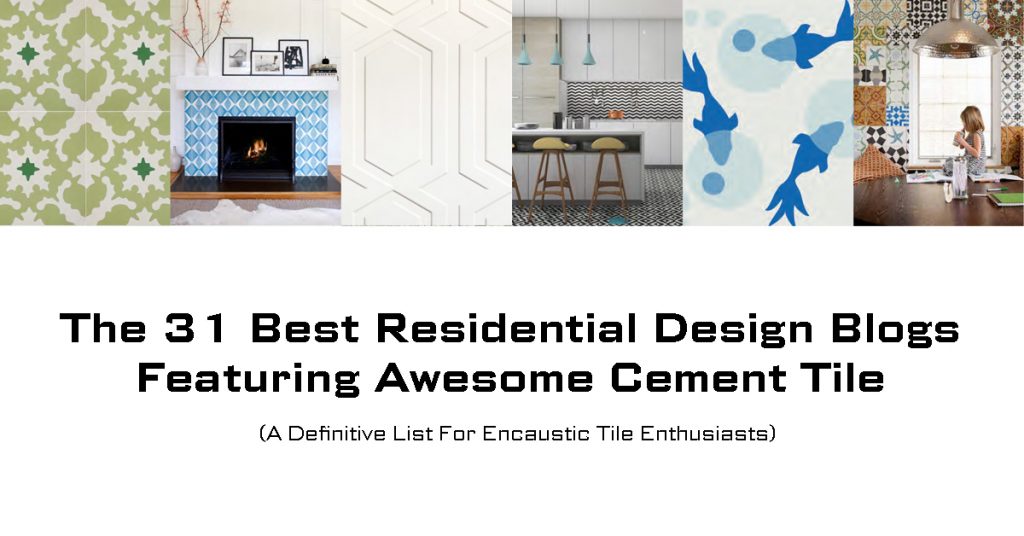 If you're a connoisseur of stunning interiors looking for a list of interior design blogs featuring beautiful cement tile images, practical advice on installing and incorporating cement tiles into residential and commercial projects and insightful tips on how to make the most of this popular material, you've come to the right place.
While a Google search of "interior design blogs" may offer a staggering amount of results (the last time we checked, we received over 69,900,000 hits), we've done the work for you, separating the gold from the dross to showcase the 31 best home interior design blogs that feature super cement tile.
As I'm sure you know, in the last few years, cement tiles have grown in popularity not only for their beauty but also for the durability and easy care that's long made them a popular decorative element in the piazzas, public buildings and cafes of Europe, South American, North Africa, the Middle East and Southeast Asia. Yet, despite garnering the admiration of everyone who comes into contact with their remarkable beauty, many of the interior design blogs give them short shrift.
In contrast, the blogs we're presenting here offer the tips, insights and inspiration about incorporating cement tiles into residential spaces in ways that can really make a home sing.
Tip: Cement tile goes by many names. When looking for articles, search for "cement tile", "concrete tile" and "encaustic tile" to ensure you've covered all the bases.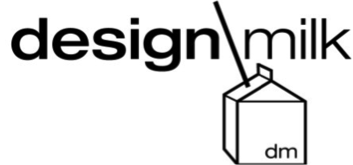 Ready for your daily dose of Vitamin D (as in design)? Then head over to Design Milk to quench your thirst for the bold and the beautiful with design finds from around the world. Founded by Jaime Derringer, a Jersey girl now living the laid back life in Southern California, Design Milk is dedicated to the best in modern design. Offering a cornucopia of what's new in art, architecture, interior design, furniture and decor, fashion and technology, it has a strong focus on the sleek, the innovative and even the thought-provoking. Always fresh and never sour, Design Milk fills you to the brim with satisfying content. Although their concrete tile coverage, which mostly focuses on new products, is limited, what they do spotlight is both beautiful and intriguing.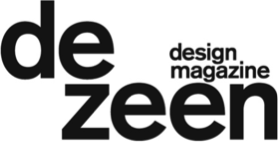 Launched in November of 2006 by Marcus Fairs, Dezeen spotlights high-end design and new projects, many of which are still in the planning stages. Along with its founder, the first digital journalist to be awarded an Honorary Fellowship of the Royal Institute of British Architects, this forward-thinking architectural and design site has garnered numerous awards for journalism and publishing (Time Magazine cited it as one of the "most influential forces in global design".) Based in London, with an office in New York, Dezeen largely trains its lens on Europe's greatest innovators.

Remodelista was started by four friends — Julie Carlson, Francesca Connolly, Janet Hall and Sarah Lonsdale — with eerily similar design sensibilities. Their collective design DNA drew them to rooms that were well-designed and well-edited, beautiful and functional, with quality winning out over quality. Their 10 point manifesto, which riffs off of William Morris's credo "Have nothing in your house you do not consider to be useful or beautiful," favors the classic and livable over the trendy and transient and streamlined interiors over cluttered environments. The interiors showcased here are minimalist but not monastic. We're big fans of their round-ups, found under the heading "10 Easy Pieces", and their advice on remodeling, cached under "Remodeling 101". Favoring well-designed products over mass-market, disposable goods, it's no wonder that cement tiles are a mainstay of the richly-layered yet calm spaces that they feature.

Design*Sponge was founded by Grace Bonney whose resume includes work as a contributing editor at Domino and House & Garden and as the Style Editor of HGTV's Ideas Magazine. The New York Times dubbed it "Martha Stewart Living for the Millennials". It attracts a diverse group of devoted readers across the globe reaching over 2 million readers per month. Focusing on the creative community, with the goal of making the art and design world personal, Design*Sponge believes that the idea of "home" stretches beyond our four walls, touching on the struggles, concerns and larger cultural issues that affect its readers. Its unique and personal voice focuses as much on the people involved as it does on the objects (including cement tile).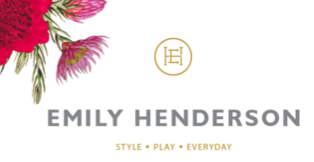 Interior designer Emily Henderson has a vintage-inspired style that is approachable and attainable. The bubbly Los Angeles-based Henderson was first introduced to the world via HGTV's Design Star. A Target Home spokesperson, she focuses on creating homes that are quirky, attainable and filled with her favorite color, blue. Her motto is "Perfection is boring; Let's get weird." In her hands, weird is definitely wonderful. A long time cement tile fan, Henderson used Granada Tile's Buniel cement tiles for the patio of her Los Angeles home, the backdrop to many of the entertaining and home stories she shares. Her blog is inspired by her own experiences creating comfortable spaces, offering her best resources and tips to bring her secrets into your home.

Of all of the design blogs that cover cement tile, we give the prize to Justina Blakeney's Jungalow for being the most colorful. The L.A.-based Blakeney, author of the New York Times best selling book The New Bohemians credits her multiethnic family, her degree from UCLA in World Arts and Cultures and extensive travel for her boho aesthetic which she shares with over 1.5 million followers on social media. For Justina, decorating is about feeling free, having fun and "decorating wildly". Her company, Justina Blakeney Home offers soft goods, rugs, furniture and wallpaper, so her followers can bring the Jungalow aesthetic — color! pattern! plants! – into their life and homes.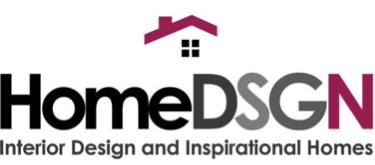 Founded by French entrepreneur Eric A. Meunier in January 2011, this site has quickly become a great source for visitors who drool over their wide-ranging collection of awe-inspiring homes, apartments, and resort residences. From remodels to recently completed projects, HomeDSGN provides a look inside some of the most fantastic, even outlandishly constructed buildings, from all over the world, animating readers with intriguing and innovative ideas for renovations. They may even spark your next vacation! HomeDSGN's mission is to find the best interior designs and inspirational homes and give the widest exposure they can to talented architects and designers. Their coverage of the most fabulous properties around the world is vast and extensive. The tile designs they present are unique, bold and innovative.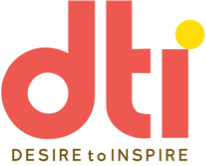 In addition to their adorable animated logo, Desire to Inspire brings a truly global perspective. A modern online interior design love story of sorts, founders Canadian Kim Johnson and Australian Jo Walker have never met in person. First encountering each other on Flickr in 2006, Johnson and Kim soon realized they'd found their kindred design spirits in each other. Interior design junkies, they go weak at the knees when they find that perfect room. For a bit of a break from the seriousness that can often invade the home design blogosphere, we love their Monday series, Pets On Furniture, which spotlights submissions of readers' furry, feathered and scaled friends in their homes. Kim used a glorious cement tile in the remodel of her kitchen.

An elegant and savvy take on all things design, from easy-to-wear fashion to comfortable interiors, Jacquelyn Clark, an interior designer from Toronto, has a deep and everlasting love affair with all forms of design. Her blog, Lark & Linen, which curates the best of the best from around the web, began as a passion project. In 2012, Style Me Pretty tracked her down and asked her to help launch their new site, Style Me Pretty Living. She then left to launch her own interior design business, fulfilling a lifelong dream. She shares some very helpful, informative and inspirational posts about cement tile, including a handful of projects that feature Granada Tile. Thank you, Jacquelyn Clark!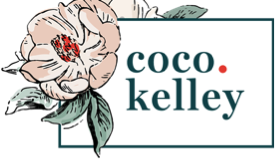 Founded by Cassandra LaValle in 2007 as a way to share her stylish obsessions, Coco Kelley is a lifestyle brand devoted to fresh takes on the classics. Led by LaValle's personal style, which is rooted in the classic, but with a strong eye for trends, and an imagination that enjoys pushing boundaries and disregarding rules, the website's urbane eye captures the essence of effortless sophistication in a style that could be dubbed "West Coast Refined". Their zippy motto is "Life is in the details. Style Accordingly." Fortunately, one of those details is cement tiles, a recurring theme in the stunningly photographed tours of homes, restaurants, coffee shops, stores and hotels she shares on her blog.

What started out as a small interior design blog, focusing on documenting Amber Lewis's experience as a first-time homeowner, has since morphed into a successful design/build firm with clients from all over the country, a line of furniture and home goods, an e-commerce business, a brick and mortar retail operation, and a social media following with an audience that reaches into the millions. Lewis's casual, laid back, Southern California-infused style, which introduces a soupçon of bohemian elegance into all of her projects cozy, eclectic, and unique. Light filled rooms, colorful textiles, natural elements, earthy textures and brushed metals define an Amber Interiors-designed home. She approaches interior design with gusto and the results (which frequently include encaustic cement tiles) are captivating.

The brainchild of Kate Arends, a St. Paul-based creative and marketing consultant, Wit & Delight is everything its name promises. Dedicated to a life well-lived, the name arose from Arends' experience of discovering and developing her personal style. After finding herself in credit card debt at age 24, surrounded by things she wasn't sure fit into her life, she launched Wit & Delight as a way to discover who she was. Filtering her cravings through the blog, it served as a platform for documenting her style evolution. In the decade since, she's forged a look that resonates with customers, creating products for Target aimed at hosts and party throwers. She has covered some interesting cement tile stories, including her own home.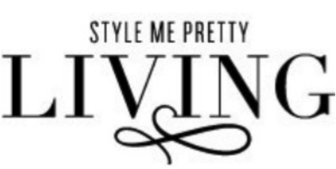 A stylish wedding resource devoted to the modern bride's journey down to the altar, Style Me Pretty has been inspiring brides- and grooms-to-be with everything they need to plan the wedding of their dreams since 2007. It features gorgeous weddings, vendor recommendations, and all of the details, tips and tricks, from invitations to dresses, that go into creating a memorable day. As a spin off from the original site, Style Me Pretty Living continues the journey after the "I dos" have been said, gathering up the inspiration and tools every couple needs to entertain in style, DIY like a pro and create the chicest house on the block. Of course, cement tiles are not only in the mix, they are a trend to be followed.

The brain child of Gabrielle Savoie, a Home Decor Editor for MyDomaine.com, Savvy Home was founded in 2010. Savoie, who was living in Adelaide, was decorating her new home in her new city in the Southern Hemisphere and felt the need to share the process with family and friends back in Montreal. Eight years and five homes later, Savvy Home has grown to become not just a blog, but a shoppable online decor destination providing inspiration and decor services. The Savvy Home aesthetic is influenced by a love for coastal destinations, mixed with a sleek modern edge and classic American design. Savoie, who now splits her time between Montreal and New York, brings a touch of Paris to the cement tile scene.

Meet Melina Divani, creator and blogger of Decoholic Interior Design, who blogs from her home in Thessaloniki, Greece. Melina traces her design roots to the Acropolis and stays true to the ancient principles while designing spaces in the 21st Century. Decoholic offers the latest interior design trends, ideas, new product designs, home decorating photos and picture galleries of some pretty jaw-dropping space. To bring it home to your house, there are also plenty of useful decorating tips and ideas. And, to top it off, she reviews the latest design books and highlights the best from the design shows. She offers a whole section on small apartments so that those who live in tinier spaces don't get lost and another on kids rooms, ensuring that a design education starts early. She has a knack for capturing bohemian, creative spaces that feature – you guessed it! – stunning cement tile.

Cozy∙Stylish∙Chic is a creative outlet for Pasadena-based interior designer Jeanne Chung who also spearheads an upscale interior design resource. Chung started the blog as a way to chronicle her everyday musings while transitioning from fashion design to interiors. Her articles, written in her warm, approachable voice, are grounded in the real world challenges she encounters as a busy design professional, often referencing the projects — like Pasadena's prestigious Showcase House of Design — she's currently working on. Chung is constantly on the lookout for new trends, including of course, cement tile (check under both cement and encaustic tile). Her coverage of the top design shows, from International Contemporary Furniture Fair (ICFF) to Coverings, is spot on.

It's true that this award is for residential design blogs, but this blog's unique cement tile contributions merit inclusion here. This unusual blog focuses on the people driving the trends in retail design, from interior designers to visual merchandisers, providing them with up to the minute news and information. With a global perspective that juxtaposes stores, restaurants, hotels, cafes, offices and public spaces from the US to Puerto Rico, China to Korea, Australia to Europe, and the mingling of designers around the world (comments are encouraged), this website is an invaluable resource for retail designers of all kinds. Each project is thoroughly explained and beautifully photographed. The cement tile projects they spotlight, primarily cafes and restaurants, are compelling and unique.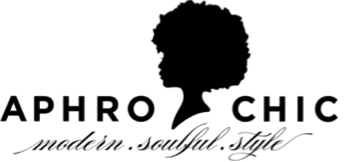 The brainchild of husband-and-wife team Jeanine Hays and Bryan Mason, this Brooklyn-based interiors and lifestyle brand focuses on African-American life at home embodies in their phrase, "Modern.Soulful.Style." It signifies design that embraces culture and heritage, past and the future. Alongside the blog, AphroChic offers interior design services and a line of culturally-inspired home decor products. Hays and Mason recently authored REMIX: Decorating with Culture, Objects and Soul and launched HGTV's Sneak Peek With AphroChic, on HGTV's Facebook Live channel. When it comes to cement tile, AphroChic has the travel bug, capturing wonderful sightings of cement tiles in Morocco and Paris. Their global perspective is totally in sync with the art and style of cement tile.

Originally based out of San Francisco, Victoria moved to Los Angeles to be near her mother. A self-proclaimed 'design junkie and extroverted introvert who happens to be hardwired to share', she's been creating unique content in the design blog community since 2006. Her laidback, modern, bohemian yet clean style is both beautiful and accessible. Casual, insightful and right on point, she's been credited for helping jumpstart Pinterest, lauded by Buzzfeed and awarded by Domino. Her amazing photos and insatiable thirst for spaces, places, and beautiful design keep us ever interested. Her posts on cement tiles highlight their versatility, beauty and adaptability that make them such a necessary piece of contemporary life (in fact, she was one of the first to call attention to them!)

Before their was Pinterest, before there was Houzz, there was DecorPad, a place to find, collect and share beautiful, unique and inspirational images. An amazing source for decorating, renovating and home building, the DecorPad community shares photos, finds inspiration in others' images, and taps each other for design advice on everything from renovations to faucet designs. Scroll through their amazing galleries for design and decor ideas or jump on and join the community and create a library of your own! By the looks of it, the Décor Pad community is big into cement tile with plenty of drool-worthy photos, intriguing ideas and unique patterns.

Erica Chan Coffman is the co-founder and executive editor of HonestlyWTF, a lifestyle blog that curates stories covering fashion, art, travel, interior design and DIY. Her passion for design and craft comes from her previous experience working in the art industry and her extensive background in jewelry and accessory design. She also oversees HonestlyYUM, a culinary destination for seasonal food and cocktail recipes and entertaining ideas and HonestlyFIT, an online community dedicated to mindfulness, wellness and fitness. Go traveling with the irreverent – but nevertheless, terribly stylish – folks at Honestly WTF. Giggle a little, but mostly get ready to be impressed. And, don't forget to look at their cement tile stories.
Written, compiled and researched by native Houstonian Joni Webb, Cote de Texas takes a no nonsense approach to design. The former interior designer is a true product of the Lone Star State — brash, bold and opinionated — a Texan to the bone, hence the name of her blog, a play on both her love of French design and that she lives on the Texas coast. True to her shoot from the hip style, Webb's post on cement tiles takes a close look at the dos and don'ts, giving her readers the straightforward dirt without sugarcoating her thoughts. Thank heavens she likes most of the cement tile she includes in her tour-de-force piece.

Home Design Lover blog knows its audience: those who love home design, homes and design and focuses on giving inspiration to those who seek Architecture and Interior Design ideas from all over the world. Spend happy hours – or days – exploring the design of different rooms of homes that span the globe from Los Angeles to Melbourne to Madrid and back again. Unusual designs, intriguing round ups and out of the box thinking characterizes the spaces shown here. There's nothing mundane about the projects they choose to showcase here; while high style and high design are the norm, everything is top quality and beautifully done. Naturally, the cement tile designs found here are unique, elegant and inspiring.

Based out of Houston, Texas, La Dolce Vita is a design blog featuring interior design ideas and inspiration, art, travel and style curated by interior design Paloma Contreras. Paloma has honed her distinct eye for style through nearly a decade in the design industry. Believing that a beautiful interiors is also personal, she creates comfortable, luxurious spaces that perfectly reflect her clients. Her design sensibility is a modern take on traditional style – gravitating towards classic silhouettes and timeless pieces paired with a touch of glamour and an infusion of color. She spotlights the best examples of cement tile design (including this classic kitchen by Jessica Helgerson that features our Badajoz cement tiles).

After 17 years as an art director in New York City, Stacy Bewkes left the corporate world for Connecticut with her husband and four children. A love of design led to the creation of Quintessence, a discerning online guide to special people, places and products. From art and architecture, interiors and design, fashion and jewelry to books and movies, food and wine, travel and more, Quintessence is a trusted source for well-researched, original content. Tag along as Bewkes attends events, meets design icons and tastemakers, investigating the story behind the style. The blog lives up to its statement of purpose — "living well with style and substance" — inspiring and informing her reader and documenting her finds through her well-focused lens.

Los Angeles native, Coco leads an exciting double life: executive by day, interior design blogger and home furnishings designer by night. Coco began CocoCozy with a simple goal: provide design and style inspiration with a personal and sometimes humorous approach. Her approach proved irresistible. Katy Perry and interior design guru Jonathan Adler cited CocoCozy as one of their favorite interior design blogs in InStyle magazine. In 2011, she launched a line of textiles that includes luxury pillows, throws, bedding, drapery, and rugs all designed by Coco and manufactured (all or partially) in the U.S. While she's at it, she has a thing or two to say and share about cement tile, with quite a few images we haven't seen before!

Aspen-based Laura U Interior Design is a leading design firm known for its bold aesthetic and polished, livable interiors. Founded by interior designer, Laura Umansky in 2006, Laura U set out to design for clients who, like herself, were in search of "warm luxury" within a functional family home. The company's renowned "Classically Current" style incorporates clean lines with striking details to bridge the gap between high design and practical living. Umansky draws from her architectural background to create a cohesive, collaborative work environment among the design, building and installation teams. Given her experience, she knows a thing or two about choosing and installing tiles. (Note: She has used Granada Tile's cement tiles in her client's foyer to grand effect. Thank you Laura!)

Pulp is a collaboration between two experienced female designers, Beth Dotolo and Carolina V. Gentry, based in Seattle and Dallas respectively, specializing in defining their clients' personal styles and transforming their homes into spaces that feel uniquely personalized. Luxurious layers and a flare for the unexpected result in brag-worthy spaces. The homes they share on their blog are stunning one-of-a-kind creations. Their insightful "Splendid Living" approach ensures that the results are both beautiful and functional — just as useful for entertaining large groups as for enjoying a book and cup of coffee on a weekend morning or wrangling small kids in the before-school rush. As you might imagine, they have some interesting things to say about cement tiles.

Albert Hadley wrote, "Design is coming to grips with one's real lifestyle, one's real place in the world. Rooms should not be put together for show but to nourish one's well-being." It's upon this sentiment that Massachusetts-based Julie Richard, "a slightly aesthetically obsessed interior designer, design instructor, blogger and mommy" founded her blog. Shelter ranges over all aspects of design from interiors to architecture, art to fashion, stationery to landscaping. The through-line that runs through her design sensibility is one that, although classically rooted, is modern, colorful and always a bit unexpected. Her posts highlight how design can enhance one's life, both functionally and aesthetically. "I love, love, love all things beautiful and functional," she gushes, including, of course, cement tiles.

DeaVita.net — "living well" — is a comprehensive online magazine. Described as being focused on those who are "always curious about what life has to offer," it publishes a wide range of articles on topics ranging from home and living, to beauty and fashion, gardening, DIY projects, contemporary art, even health, nutrition and recipes. For design aficionados, it is a substantial portal for articles on contemporary lifestyle, interior design and garden design and decoration. Considered one of the internet's benchmark of good taste, it's an inspiring source of original ideas on the latest products and trends in modern architecture and interior design. Not surprisingly they have some very interesting content on cement tiles that encompass the practical as well as the purely beautiful and inspirational.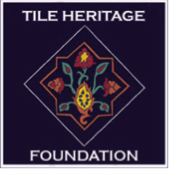 Founded in 1987 as a non-profit charitable organization, the Tile Heritage Foundation is dedicated to promoting an awareness and appreciation of ceramic surfaces in the United States, serving the need for a historical perspective regarding all ceramic surfacing materials, both past and present. In addition to aiding in the education of the general public about the rich and varied history of tile, the organization has become a major voice in the preservation of existing installations of rare and unusual ceramic surfaces while enhancing the visibility of contemporary tile work as well. While the use of the word "ceramic" may throw cement tile enthusiasts for a loop, in this case it encompasses all tiles made from variations of clay, whether fired or dried. Apart from being extraordinarily knowledgeable about ceramic tile, they make available "La Cubana", a 41-page full color book of historic cement tile designs made in Cuba by a large factory founded in 1903.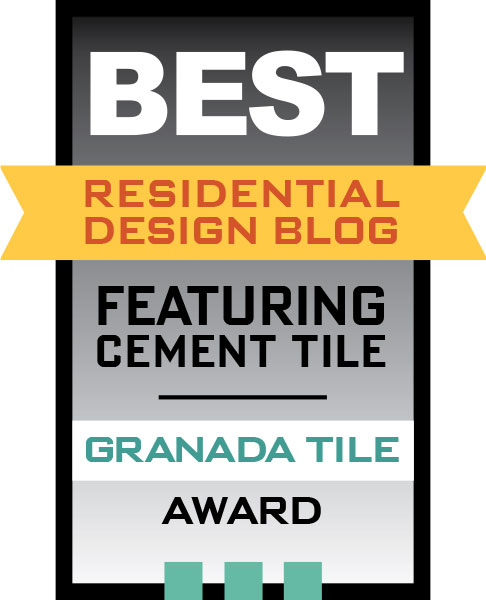 Are you one of the blogs on this list?  Wear it proudly with this official winners' badge.  Copy the code below and paste it into a code block on your sidebar, footer or resource page.
<a href="https://www.granadatile.com/en/" target="_blank"><img src="https://www.granadatile.com/blog/wp-content/uploads/2018/05/Screen-Shot-2018-05-30-at-3.39.15-PM.png" style="max-width:100%" alt="Cement Tile" /></a>