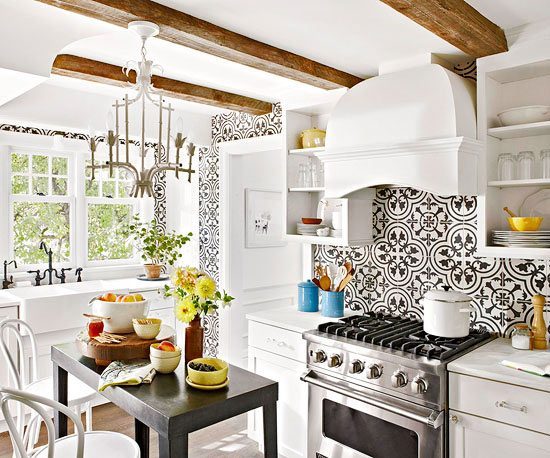 Kitchen tile backsplashes have been practical and stylish elements of kitchen for decades. Naturally, over the years, newer products and styles have come out offering homeowners the chance to update their space, refresh their design style and increase the value of their kitchen.
Encaustic cement tile has gained quite a following over the past few years, however, it's hardly a new product. Encaustic tile is the very tile that started it all, offering homeowners the benefits and features of long-lasting, time-tested material. Encaustic cement tile is also incredibly versatile in designs and styles, making it a perfect option for a kitchen backsplash.
Learn more in this blog post about what makes encaustic tile a perfect option for your kitchen backsplash, and the many ways it can transform your unique space.
Apply the Benefits of Encaustic Tiles to Your Kitchen Backsplash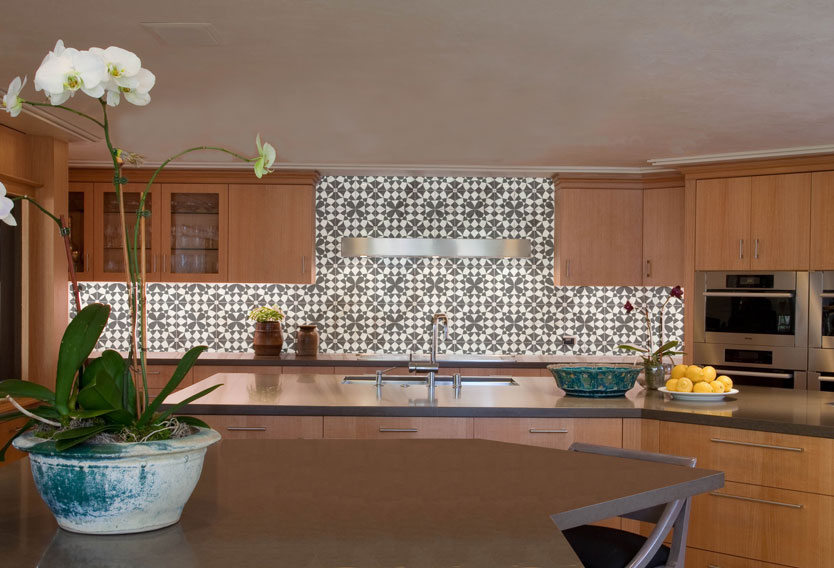 In part one of this post, we explain how encaustic cement tile backsplashes can improve the look and feel of your kitchen. Part 1 discussed how cement encaustic tile is one of the easiest, most economic and fun ways to change your kitchen design. In this article, we want to share the wide array of benefits and features of this tile.
Durability
If your kitchen is anything like ours, it experiences its fair share of messes from prepping and cooking. To keep your walls from getting damaged, you need a protective barrier from the daily wear and tear. Encaustic tile backsplashes can take daily beatings and remain in tip-top shape through all kinds of cuisine catastrophes.
Classic yet fresh
A kitchen you'll love for many years is one that incorporates your personal taste with timeless designs. Encaustic backsplash tile accomplish just that by combining classic appeal with designs that are as unique as you are.
Versatility
From modern spaces to traditional and eclectic kitchens, cement encaustic tiles can work in any type of home. You choose the perfect tile design that works with your kitchen, not the other way around.
Style-changing and enhancing
As described in our part one post, encaustic cement backsplash tiles are one of the easiest and most effective ways to transform your kitchen. They can be used to change the style of the kitchen completely or enhance what's already there.
Increase the real and perceived value
Whether you're planning to sell in the future or not, it's in your best interest to consider the added and perceived value of the products and styles you're putting in your kitchen. Luckily for you, encaustic tiles boost both the real and perceived value of a kitchen.
Get Creative with Installing Your Encaustic Tile Backsplash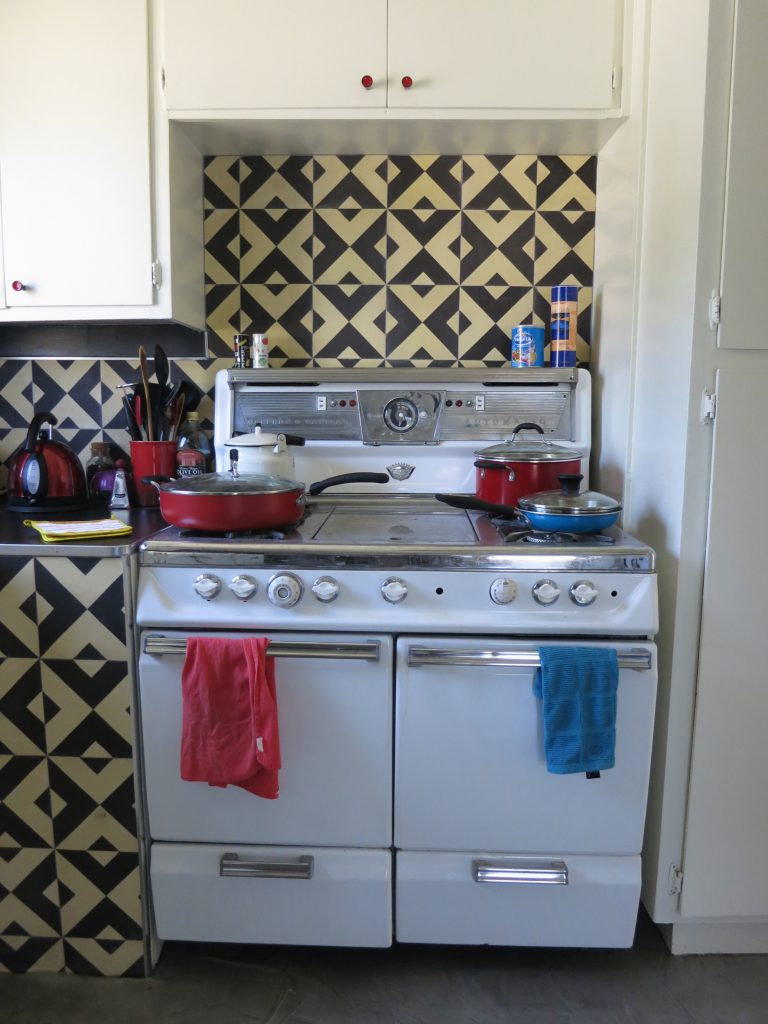 The options for using encaustic tile for your backsplash are vast. Not only do they allow you to add your personal touch, you can even let your creativity shine through as you are designing.
Here's some inspiration for the many ways you can design your encaustic tile backsplash:
Halfway up
Tiling halfway up the wall below the cabinets is the most typical way to install a tile backsplash. It is both cost-effective and an efficient use of tile where it will make the most impact protecting your walls and adding esthetics.
To the ceiling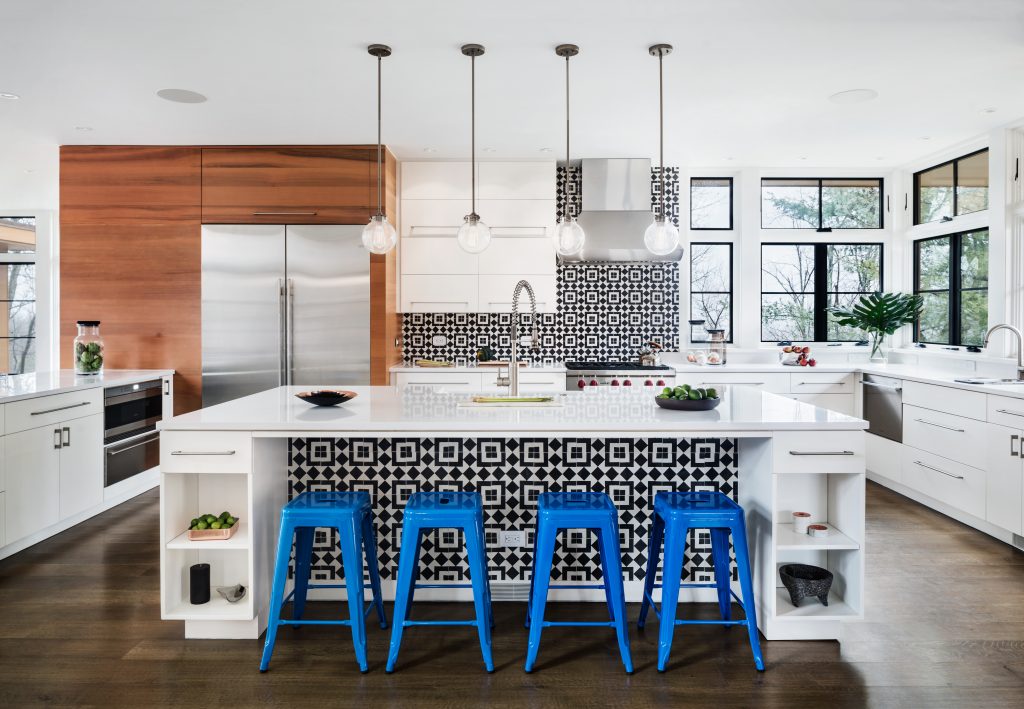 On the other hand, tiling the entire wall up to the ceiling makes for a dramatic display of your beautiful encaustic tiles. Depending on the tile design you choose, this installation is bold and modern or extremely elegant.
A feature wall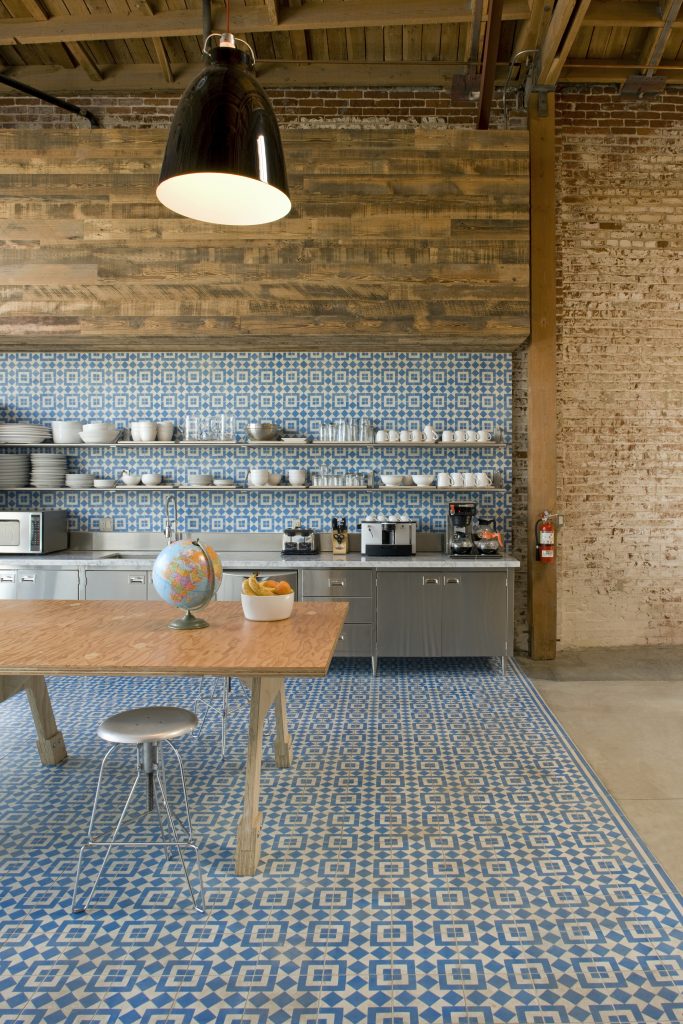 Extend your encaustic tile kitchen backsplash to another wall. Using the same encaustic cement tile on a wall that isn't directly within the kitchen space will marry these two areas together while creating a feature wall in the second space.
In an outdoor kitchen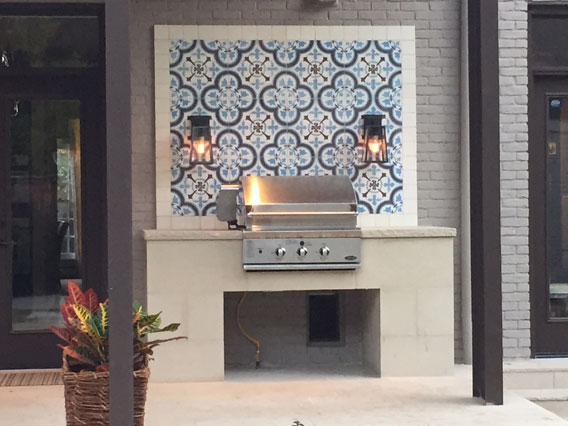 Talk about an incredible outdoor kitchen if beautiful cement encaustic tile are used! If you have a grill or outdoor bar area, tile your backsplash with matching or complementary tiles to your indoor kitchen backsplash. It creates a continuation of your indoors, visually expanding your living space.
Extended onto the floor
Cement encaustic tiles are practical options for both the walls and floor, so why not extend the tile from the backsplash to the floor of your kitchen? The result will be an incredibly durable kitchen that can withstand your family's daily needs, not to mention a bold and beautiful space that wows.
Herringbone pattern
The herringbone pattern is trending right now and can make just about any tile backsplash more dynamic. It's common with popular subway tiles but can also work with rectangular cement encaustic tiles.
Switching up the direction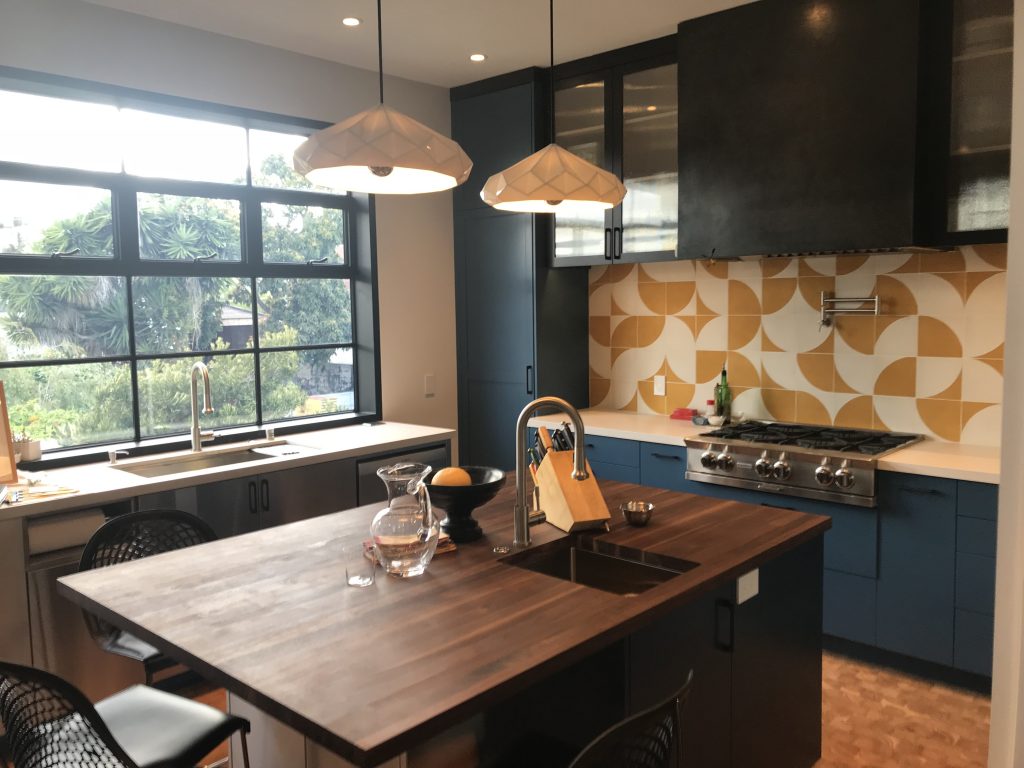 If you're using a tile with a pattern that isn't perfectly symmetrical, create a one-of-a-kind backsplash by alternating the direction of the tile, turning it as you install.
Colored grout
A simple way to boost the appeal and style of your kitchen is to consider a grout color other than the typical white. Do stick with light colored grouts to avoid staining the tile.
Design Ideas for Your Encaustic Tile Kitchen Backsplash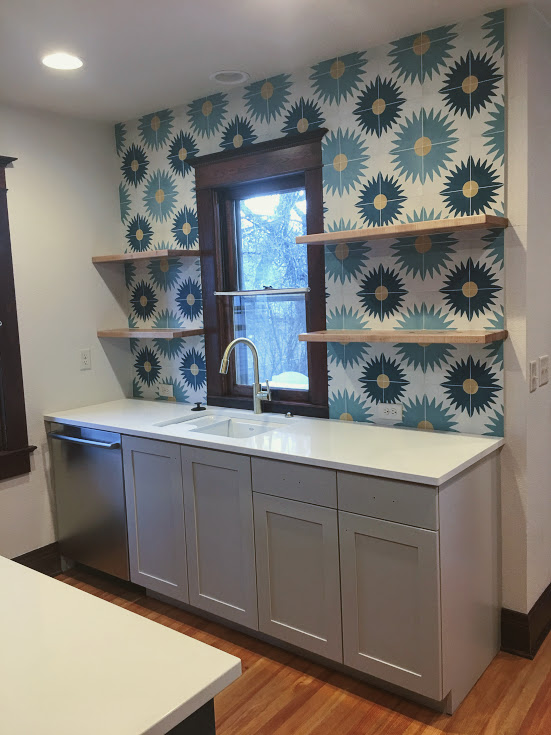 Some of our favorite projects providing encaustic cement tile for kitchen backsplashes involve a wide array of colors, patterns and stylistic influences.
Keep your kitchen classic with traditional Moorish designs. Popular color schemes that we've seen lately involve a range of blues with white and light gray backgrounds. Geometric quilt-like patterns create a cottage, vintage feel without looking old and tired.
Alternatively, encaustic tiles can turn your kitchen – and bathroom – into an incredibly modern and bold space. Anyone who enters a bathroom with a prominent backsplash will surely be wowed.
Super modern tiles may not always be on trend, however. If you'd like to create a light and airy kitchen that will always look elegant, choose cement tiles in classic hues like white, creamy gray, and soft light blue. The encaustic tile can be single colored, an intricate pattern, or in our scallop shape to add elegance and unexpected lines.
Tile designs in intricate kaleidoscope patterns featuring bright colors and bold combinations, like blue, green, black and white, will transform a kitchen into one that is bursting with style. Even if the cabinets aren't new or the countertop hasn't been replaced in years, your kitchen will reflect a style that is fresh and perfectly on point.
Ready to get started to design your dream kitchen with an encaustic tile backsplash? Contact the experts at Granada Tile today. We are your one-stop shop for the highest quality cement encaustic tiles in beautiful colors and patterns for both ready-made designs and your custom created touch.