Need some inspiration for your next home remodeling project this autumn? FALL in love with sensational concrete tiles from Granada Tile! Our Olvera Collection contains colors, textures, and patterns that will easily translate to an all-season masterpiece in your home.
Why Use Olvera Collection Cement Tiles?
The Olvera Collection yields a vast collection of hand-crafted shapes and colors that can be custom-designed to suit your taste. They have the look of classic tiles, but they're far more durable and won't break down over time.
Our cement tile is also eco-friendly, so you'll be doing your part in fostering a more sustainable world. Unlike many mass-produced tile companies, we don't release toxic chemicals into the environment. In fact, our Olvera Collection is inspired by the pure aesthetic of nature itself. You'll never have to worry about contributing to landfills with our natural, recycled materials.
Rectangle 4×12
Our Rectangle 4×12 tiles can be arranged in alternate colors for any interior or exterior space. They can be custom designed to create different styles, from contemporary to Moroccan. They can also be a unique feature in any eclectic postmodern scheme.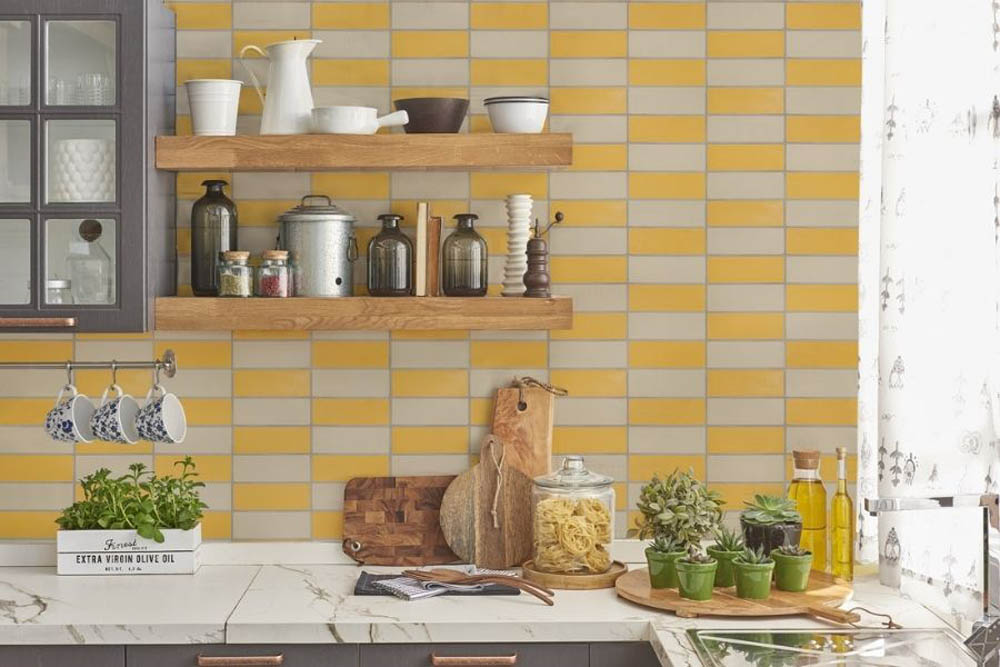 Equi Custom Design
Customize Equi tiles in contrasting colors for a distinctive residential or commercial area. Order them in a limestone texture for a natural and artistic look and feel. The triangles act like arrows, pointing the eye towards its intended destination.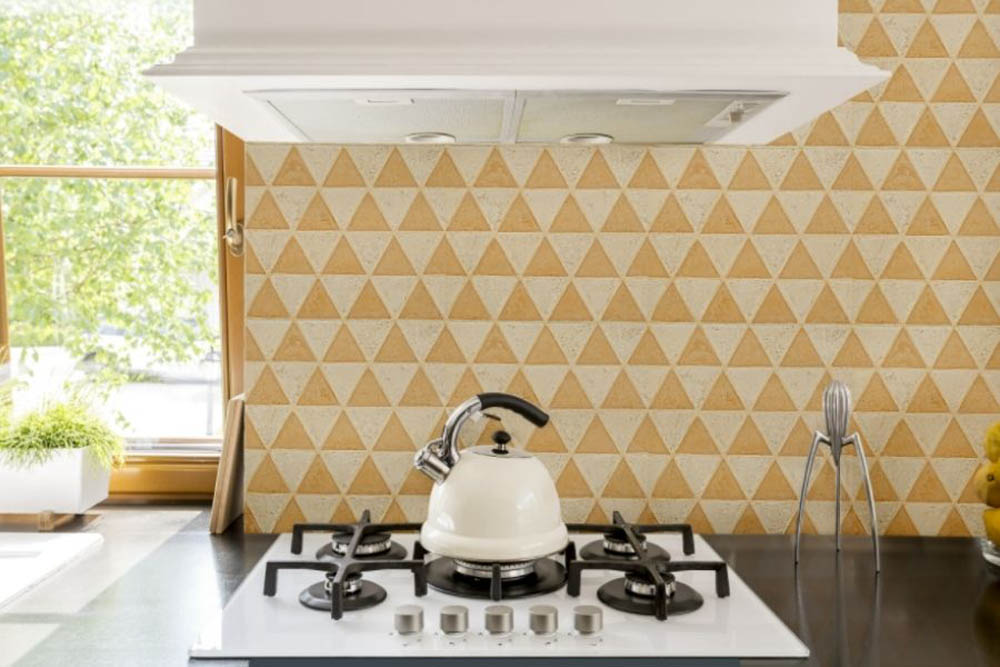 Hand-poured Osuna Tiles
Osuna tiles display an enchanting blend of octagons. Like many of our other tiles, they can be used in any interior or exterior room. They look as beautiful on a backsplash as they would in your outdoor patio. You can order these cement tiles tailor-made on special request.
Updating your kitchen? Explore backsplash patterns and tips here.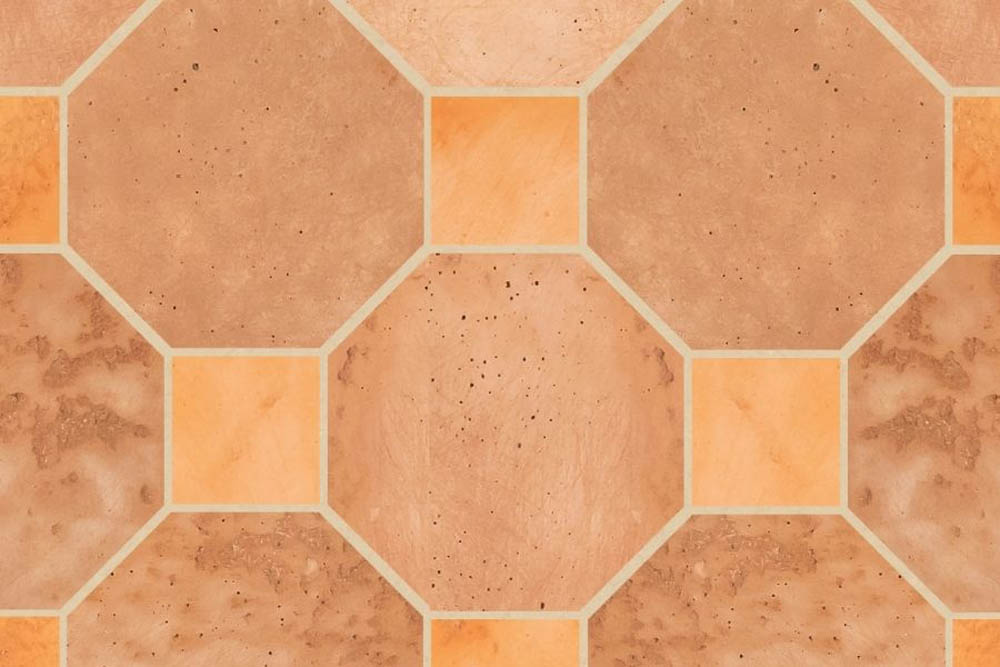 Castilla Creations
Custom Castilla tiles are so unique that they must be exclusively ordered. They can come in the texture of Vecchio, a type of granite often quarried in Brazil. This makes them ideal for mosaic patterns on walls, countertops, floors, fountains, and much more.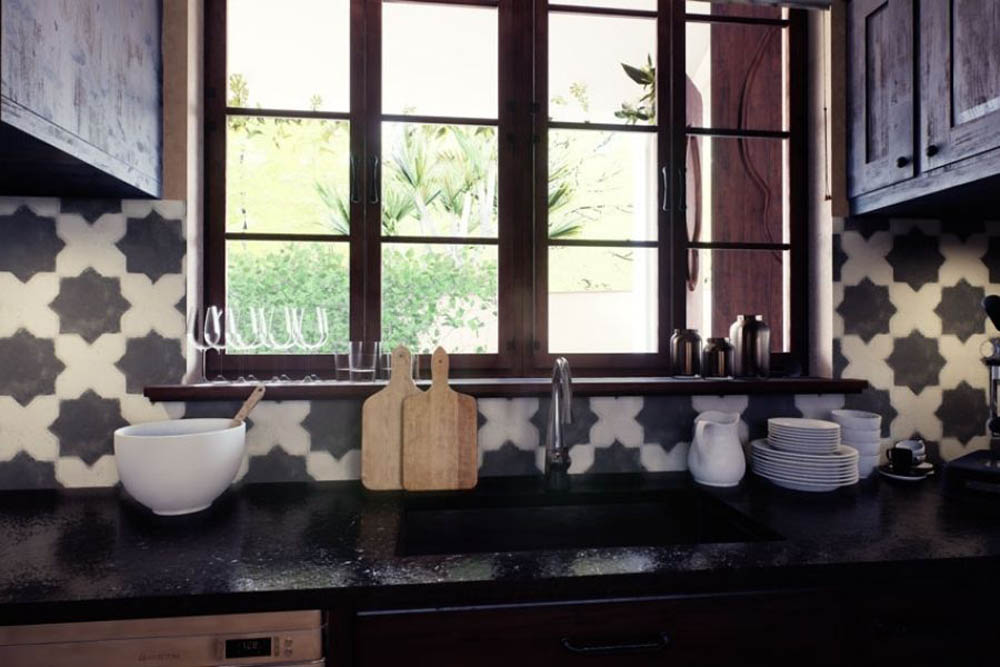 Hexagon 6×7 Tiles
Hexagon 6×7 cement tiles are one of our most classic designs from the Olvera Collection. Order them in a smooth texture for your bathroom walls or kitchen backsplash. They are very multi-purposeful and can be personalized to your heart's content.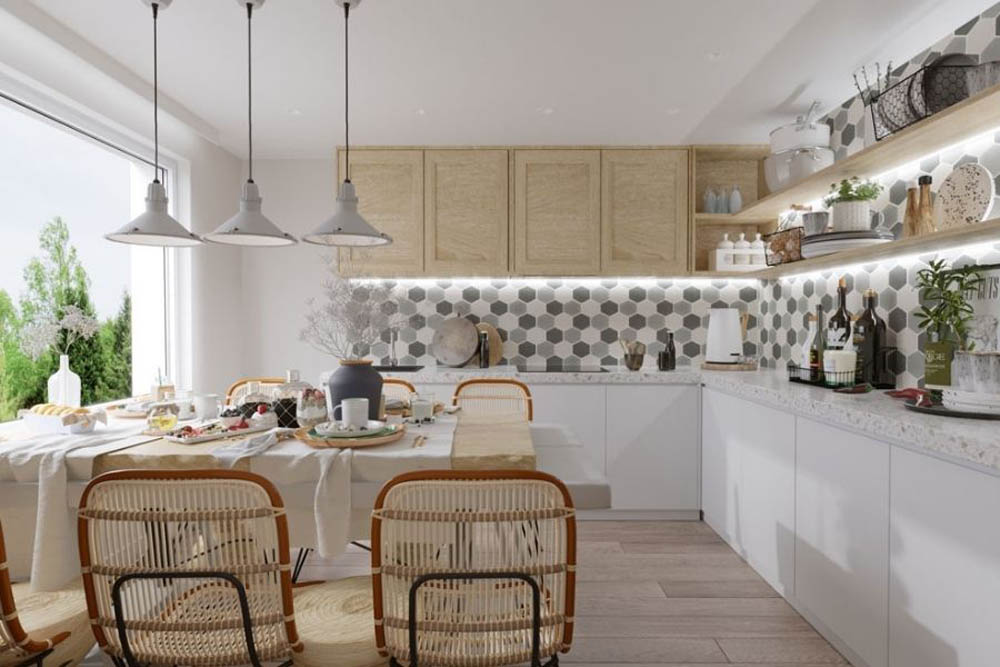 Choose Your Custom Pattern Today
Can't find a tile you like on our site? Contact Granada Tile at 213-788-4238 or visit GranadaTile.com, and we'll help bring your vision to life!