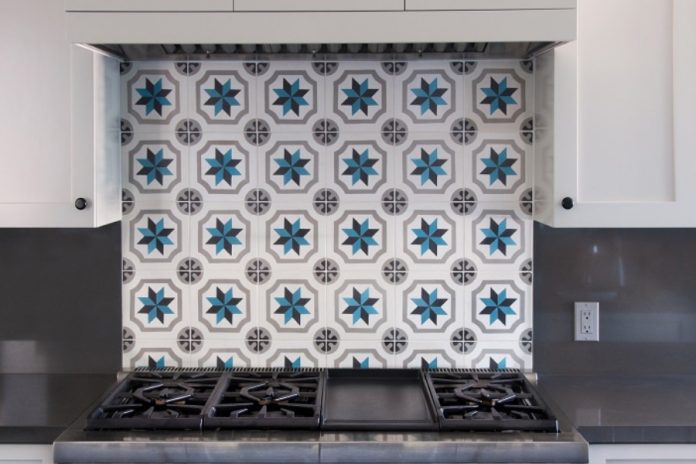 Granada Tiles are an outstanding choice for just about any home remodeling job. They're sturdy and are easy to maintain yet offer a truly classic look. Add a touch of Spanish influence, and you'll have an exotic space that will last years. In this guide, learn more about our Spanish concrete tiles and be inspired by wondrous creations by world-class designers. `
Why Spanish-Tiled Rooms Are All the Craze
One of the great things about Spanish tiles is that they never go out of style. We've seen them used in historic 1920s restorations as well as the most avant-garde designs. As a result, they can suit just about any scheme, from old-world elegance to modern chic.

Check out our Echo Collection to explore Spanish tiles in a wide range of colors, patterns, and textures.
Kourion Cement Tiles for a Chic Kitchen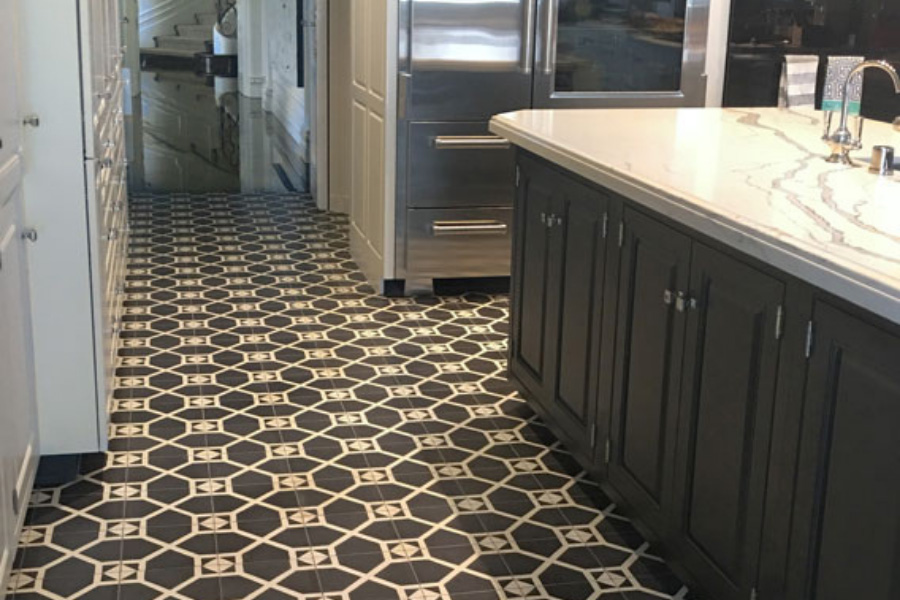 Designer Corie Koss used our Kourion-92 and Kourion 92 A cement tile in Black and White to complement the ultramodern aesthetic of this kitchen. The tiles play off of the striking stainless steel appliances and marble-topped island. The pathway itself provides a smooth line while offsetting the stark white brightness of the cabinets.
Cluny Cement Tile for a Sizzling Backyard Barbecue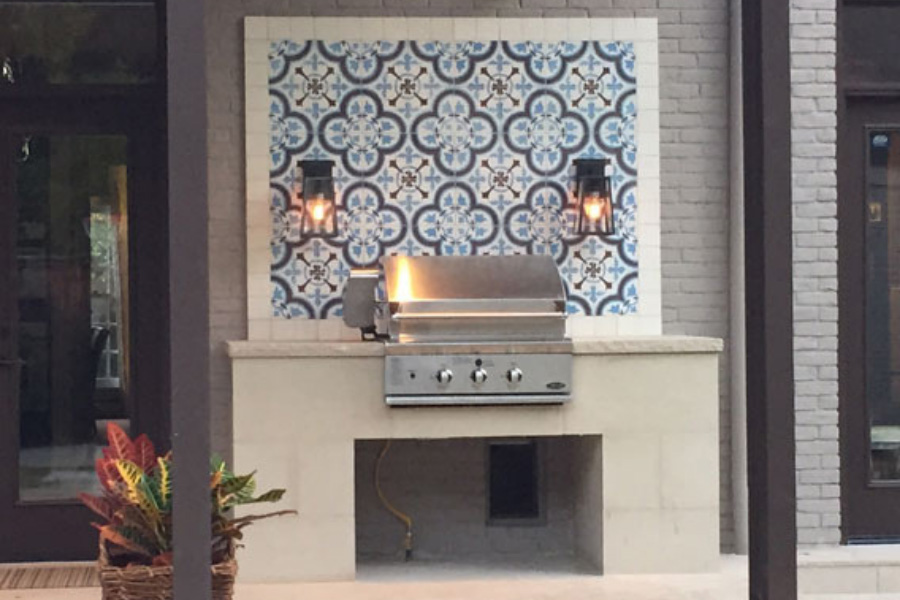 A Texas client used our Cluny 888 D tile to craft an eye-catching backsplash for their outdoor barbecue area. The vibrant Sky, White, and Chocolate accent frames the grill and the rounded-cross pattern draws the eye. The flash of color makes a statement while maintaining a playful appearance.
Normandy Tiles for a Sleek and Suave Kitchen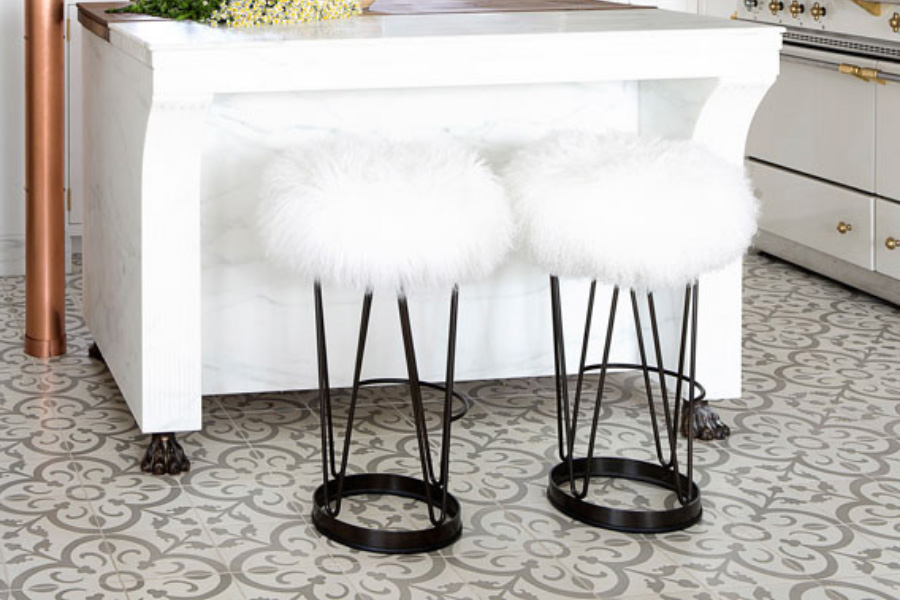 Popular designer, Fawn Galli, constructed a sleek kitchen design for a New York City client using our hand-crafted Normandy 941 A concrete tiles. This design mixes modern and classic European influences. The owner of this space is somewhat of a fashionista, and it shows in this seamless blend of traditional and contemporary styles. The floral-starburst pattern of the white and gray tile balances the vibrancy of the copper features.
Want to upgrade your kitchen with Granada Tile? Get your ideal space by following these simple tips.
Barcelona Tiles for a Classic Historic Space
Architect Carl Lindbom transformed the patio of a Southern California mansion with custom Barcelona 881 A cement tiles. The designer maintains the defining charm of a house built during the Prohibition era while highlighting lively colors of Mustard, Green, and Coral.
Cluny Tile for an Elegant Bathroom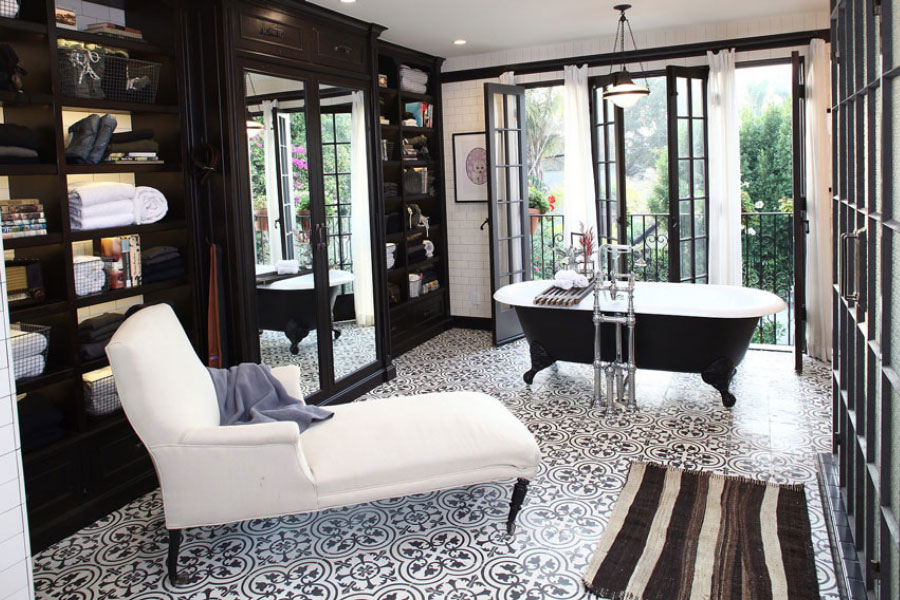 Kitchens and bathrooms are the most popular rooms to renovate, and our Cluny 888 C tile is a fan favorite! This elegant, posh bathroom from Deirdre Doherty Interior Design was rated the most beautiful bathroom of the month by House Beautiful. The Black and White floral pattern radiates pure class and complements the mid-century furniture. This is a room where you'll truly feel pampered.
Discover more breathtaking masterpieces by visiting our website at GranadaTile.com. Can't wait? Craft the perfect Spanish paradise for your commercial or residential space and contact our expert advisors at Granada Tile today!