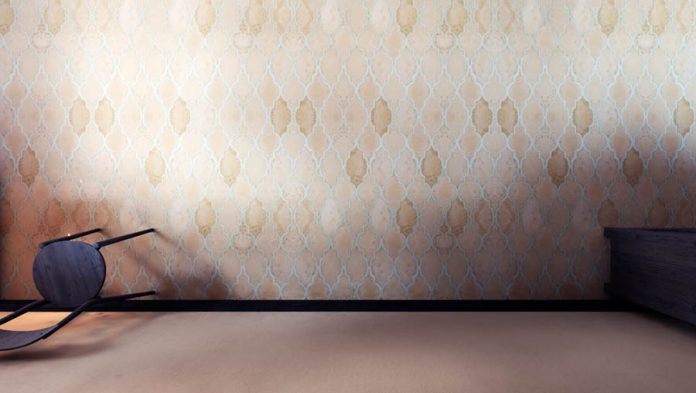 Tiles are the new wallpaper. They're an ideal way to spruce up your home and make it stand out from the rest. But while you can't go wrong with tiling the kitchen and bathroom, why not take things a step further and use cement tiles to give your home an unexpected twist? Here are seven unexpected ways to use cement tiles that will shock your guests.
1. Fireplace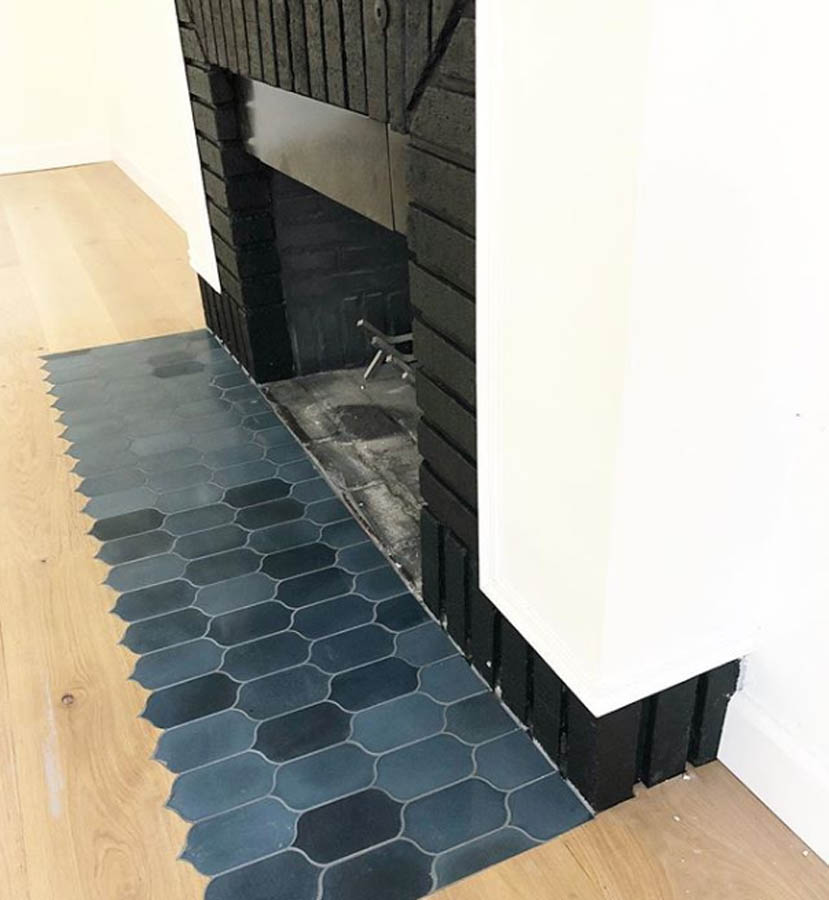 Look no further than Moroccan tiles if you're looking for an eye-catching way to spruce up your fireplace. Choose a unique color or pattern for a pop of unexpected style. They'll leave a lasting impression and make your fireplace the talk of the night. Consider adding a contrasting tile border or accent to make your fireplace even more stunning.
2. Entryway
Give people an unexpected glimpse of your home before opening the door. Transform your entryway with a bold pattern or color that will make people double-take. Consider tiling the entire space with cement tiles for an even bolder look. This will ensure that your entryway stands out from the crowd and leaves a lasting impression.
Opt for a mix of different patterns and colors to make your entryway even more unique. You can create a modern look with geometric shapes or go for a more traditional look with intricate designs.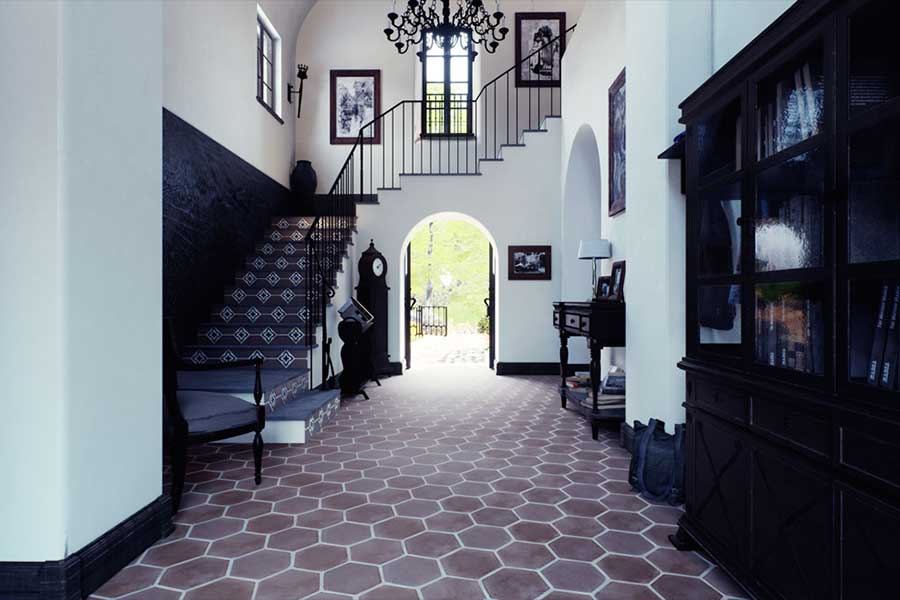 3. Stairs
Forget boring, plain stairs. Spice up your staircase with cement tiles to add a touch of sophistication. Try using a single pattern or color, or go bold and create a unique design with them. If you are looking for tiles that are in line with your interior design, consider using neutral colors and subtle patterns. This will give the space an unexpected edge and make it stand out.
4. Shower
Your shower can be the star of your bathroom with the help of Cement Moroccan tiles. Let your imagination run wild and choose an eye-catching pattern or color to make your shower stand out. Consider mixing different shapes and sizes to create a unique pattern that will be the envy of all your guests. For an even more luxurious look, opt for tiles with a marble effect. This will give your shower an elegant and timeless feel that will wow any guest.
5. Patio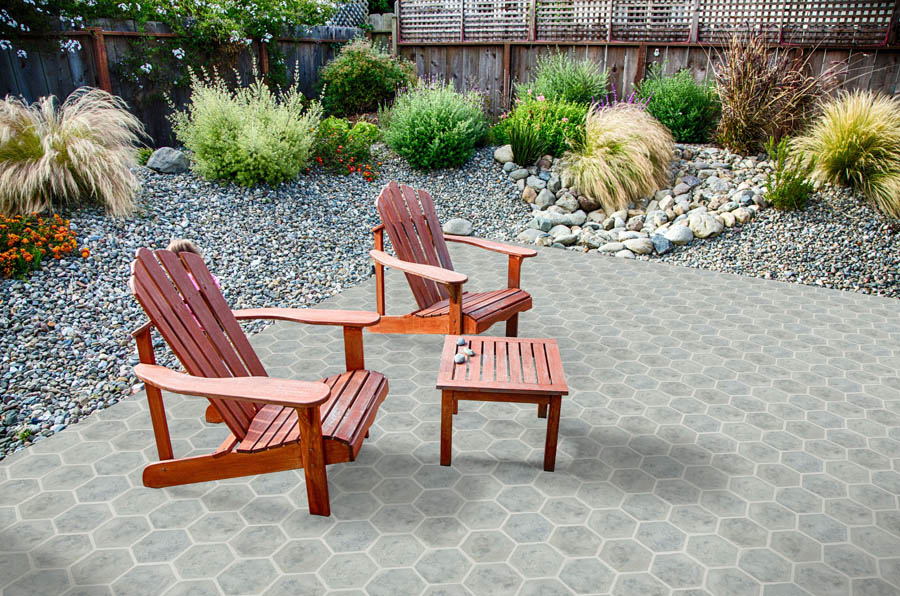 Make your patio the talk of the neighborhood with unique Olvera tiles. Let your design dreams come alive and choose a mix of colors and patterns to transform your outdoor space. Consider adding a patterned border or accent to give it an unexpected touch. Add in a few accent pieces, and you'll have a space that will surely be the envy of your neighbors.
6. Laundry Room
All the boring, beige tile in the laundry room doesn't have to stay. Brighten the space with bold Moroccan tiles and make it a place your family wants to hang out in. Choose a pattern or color that's bright and cheery, and you'll have a space that's not only practical but also inviting.
7. Rug Illusion
You do not need rugs to achieve a cozy atmosphere in your home. Use cement tiles to create a "rug illusion" that looks just like the real thing. Choose your favorite pattern or color, and you'll have a unique flooring solution that looks like it was made just for you. For an even cozier look, add in a few home decor pieces like throw pillows or blankets to make the space extra inviting.
Your home can look anything but ordinary with cement tiles. Whether you're looking to tile your fireplace, entryway, stairs, shower, patio, laundry room, or just create a rug illusion, our tiles are the perfect way to add some pizzazz and make your home stand out.
If you need tiles for your next project, visit Granada Tile. We manufacture the highest quality cement tiles on the market. Find the perfect cement tiles to impress any visitor by shopping Granada Tile today!