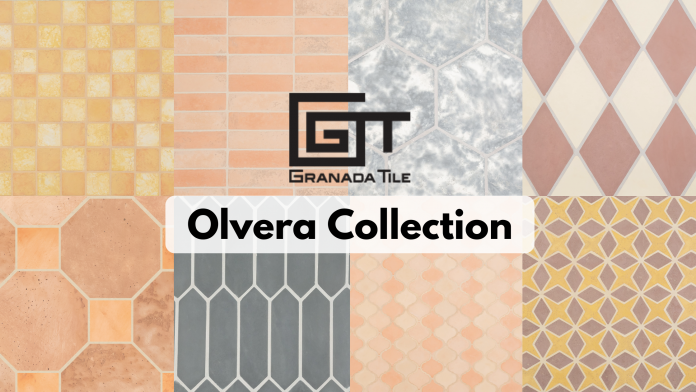 Bathrooms are one of the most common rooms to upgrade. If you're looking to impress your guests, look no further, we have the answers for you. Check out how to make a magical area with our Olvera Collection.
What Makes a Design Contemporary?
One of the critical pillars of modern design is the "KISS principle," or "keep it simple and straightforward." The idea is to declutter and uncomplicate your space. Instead, choose subtle patterns to match the area to fit your vision.
Consider replacing bulky cabinets with open shelving to create the illusion of more space. When it comes to lighting, consider recessed lighting or even a chandelier to set an elegant mood. Silver fixtures are "in " right now because they add to the bright and open look.
Different Styles With Olvera
The Olvera Collection offers a wide range of patterns like traditional, Mediterranean, Moroccan, and many more. Traditional tiles give off a classic design that never goes out of style. While the Mediterranean style is bringing seaside, sun-soaked, European influences to your room. Furthermore, Moroccan styles are all about fluid lines that have an intricate beauty for color and stylish interiors. Furthermore, any pattern from this collection can work as an accent piece or backsplash to your home.
Why These Designs Are in Style
People like modern designs for many reasons. For one, they create a bright, open space that makes your room seem much larger than it is. Secondly, for many, this style is refreshing to your home. After all, modern design is all in the details.
Ask one of our tiles for help on your next modern masterpiece by contacting us at 213-788-4238 or visit GranadaTile.com today!