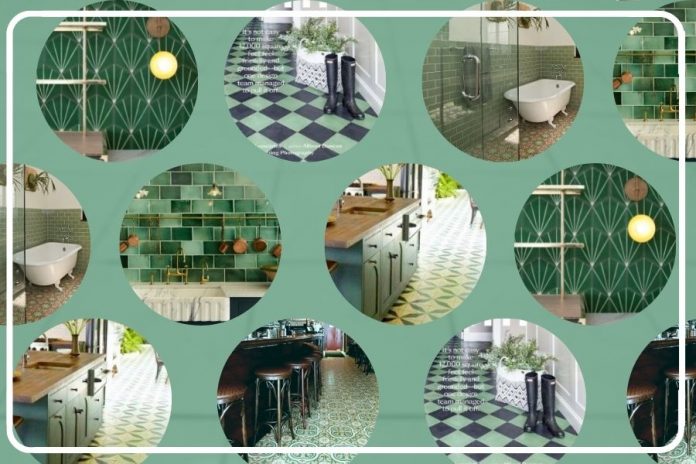 The month of March has us over the moon for green cement tiles across any space. The right shades can create a timeless look that will keep your space looking fantastic for years to come. Check out inspired ways to use green cement tiles for your next remodeling or home design project.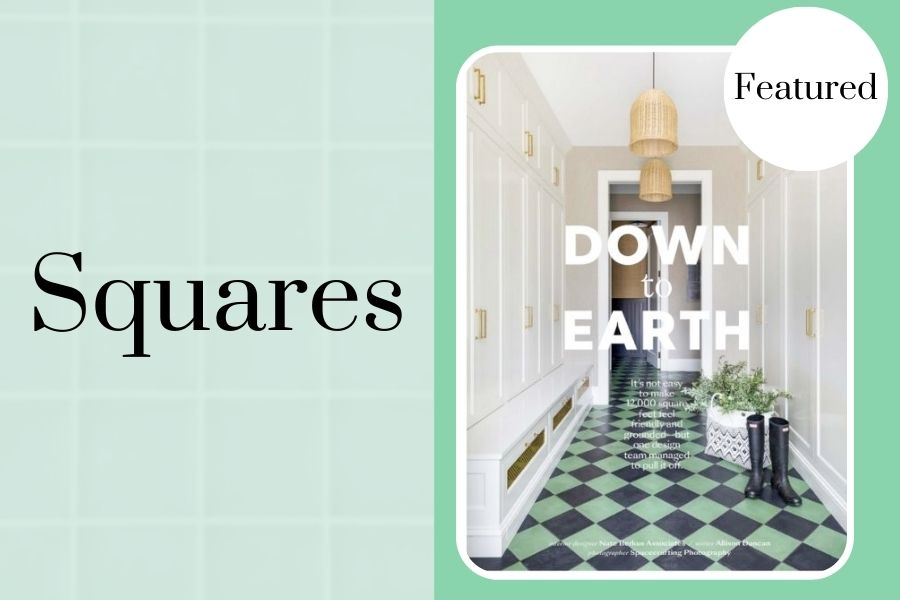 Masterfully Execute an Elegant Entry Hall
Square tiles in a classic checkerboard technique will keep your home looking fresh. The beautiful pastel green in tandem with the deep grey leads the eye down the hall and into the rest of the home. This hall of Square tiles is expertly fabricated to create the feeling of space and extravagance.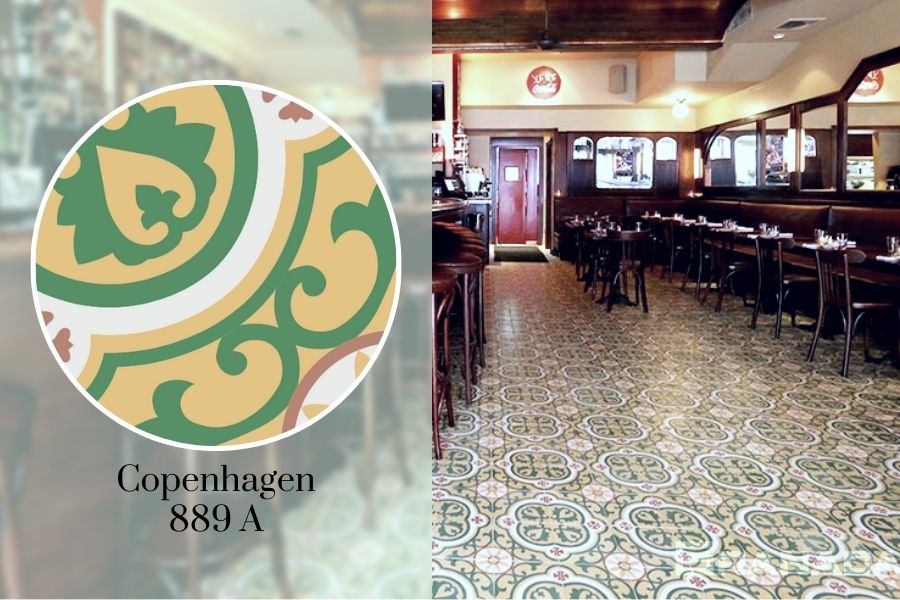 Copenhagen Tiles Offer a Swirl of Style
If you're looking for a stunning, old-world style, choose Copenhagen tiles for their bright and timeless look. The moments of green cause an illusion of texture. These tiles are highly popular with bars, hotels, and restaurants. Swirling with personality, these tiles compliment deep-tone furniture, evoking a welcoming atmosphere.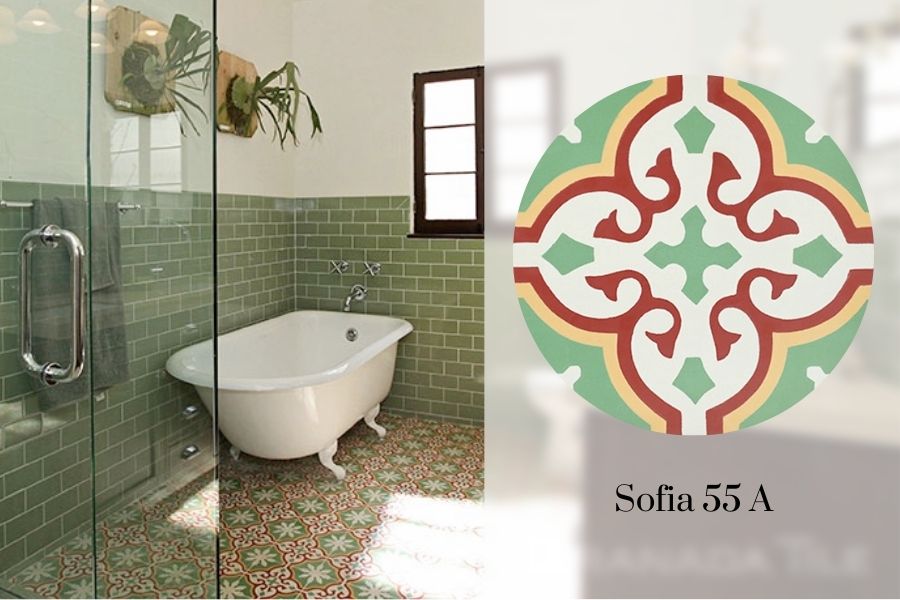 Alexandra Becket Plants Her Color in the Bathroom
Designer Alexandra Beckett and Greg Steinberg of ModOp Design created a fantastic bathroom design with bursts of green, coral, white, and yellow using our Sofia 55 A tile collection. This tile design evokes heart and soul to create a welcoming ambiance.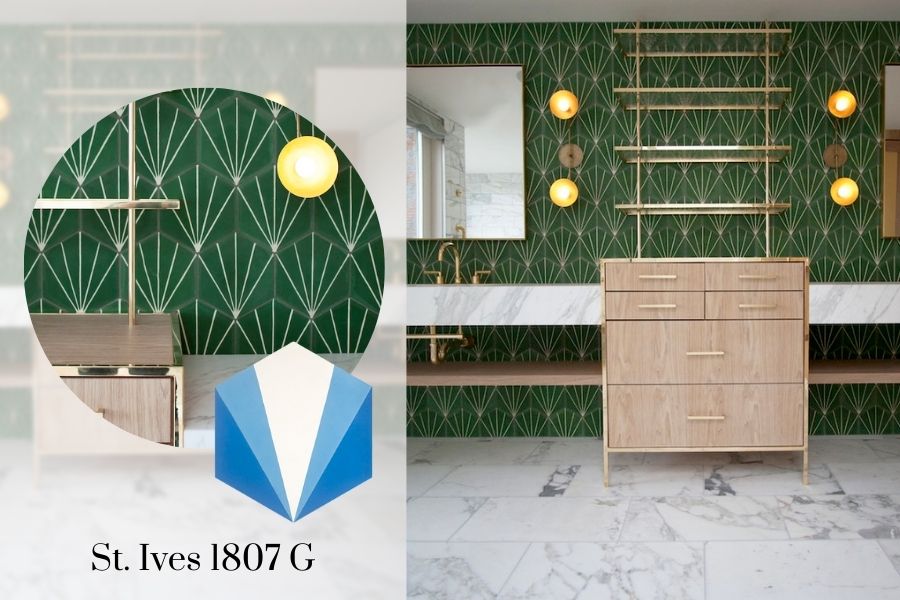 Bright Design Lab Inspires Us With This Decadent Remodel
A slice of paradise hidden in the hills, this house exudes 20's luxury. The deep-green tiles adorn this remodel with rays resembling reeds, grass, and sunbursts. Recreate your own luxury bath wall design with our Echo Collection's stunning St. Ives 1807 D in various shades.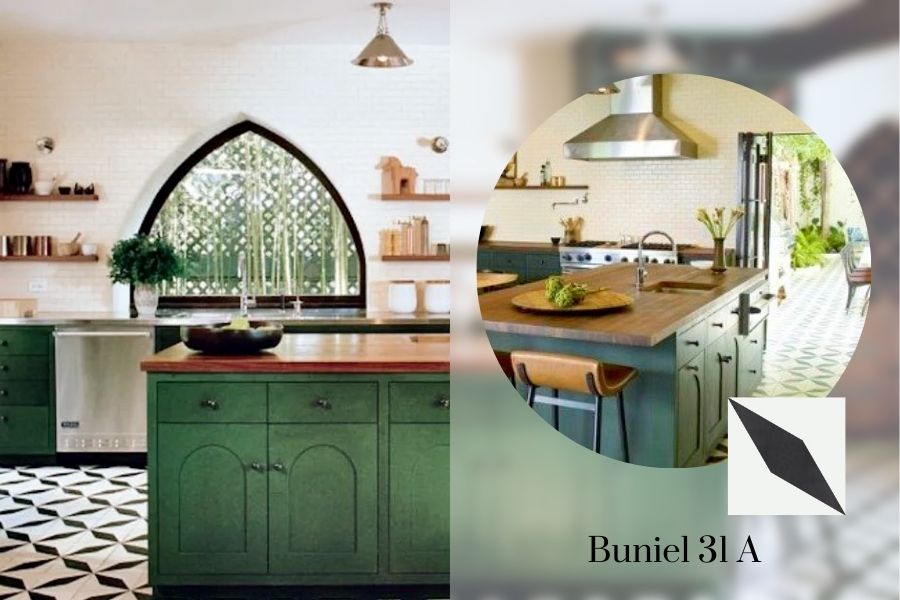 Kitchens Can Calm You With Abundant Green Tones
Craft a kitchen space that inspires you. The diamond "X" design of our Buniel tiles creates flow and motion, making the area appear larger and longer. You can customize your tiles in a range of greens: turquoise, sage, pine, teal, and olive, among others. Combine them with deep-green cabinets and rich wood countertops as a genius way to pair with light walls and expand your space.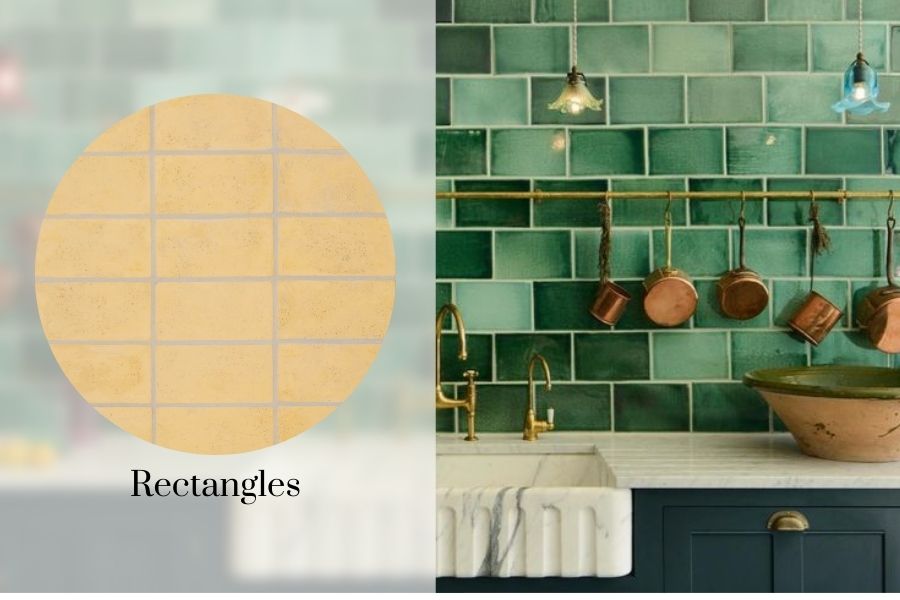 Take It to the Walls With a Simple Rectangle Color Variation
Selecting simple rectangular tiles in shades of gem green saturates your kitchen to make pots and pans stand out. Pro tip: make a pattern with various textures, too! Calming rows of rectangles invite the organic details of the granite and pendant lights to stand out. The effect is staggering. Pro tip: customize your subway wall with a wide selection of shades to marry with a more natural style. The variations create a style that feels lived in and loved.
Cement tiles offer a long-lasting, sturdy and eco-friendly way to decorate your space. Customize any of our tiles to be precisely what you need for your design. To order or for more information, contact Granada Tile at 213-788-4238 or visit GranadaTile.com today!