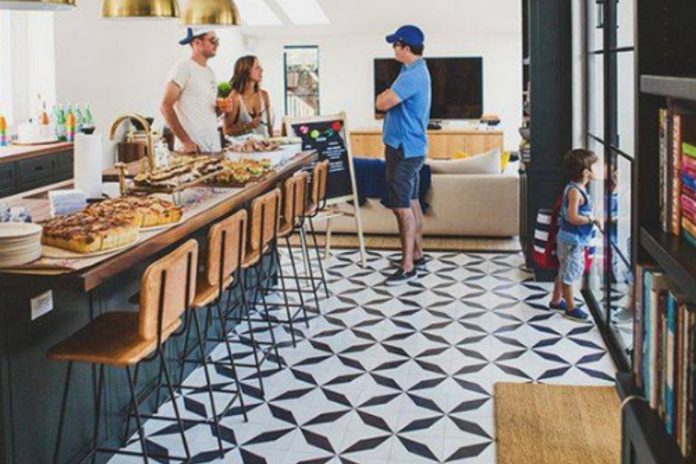 If you're remodeling your kitchen, encaustic cement tiles are an excellent choice for any design scheme or style. Discover why and how in this inspirational guide featuring our hand-crafted, eco-friendly concrete tiles.

Why Encaustic Tiles Are Ideal for Kitchens
Encaustic tile has among the best materials you can use, not just for your kitchen but for any area of your home. These tiles are hand-poured rather than cut, molded, dyed, or painted. As a result, colors never fade and always stay brilliant. They can handle years of heavy traffic with low maintenance when properly installed.
Even better, they are environmentally friendly and contain an abundance of natural resources. Any by-products can be recycled and don't leach toxic chemicals into the environment. Among all of that, they look fantastic and are completely customizable!
Offer Vibrant Accent Walls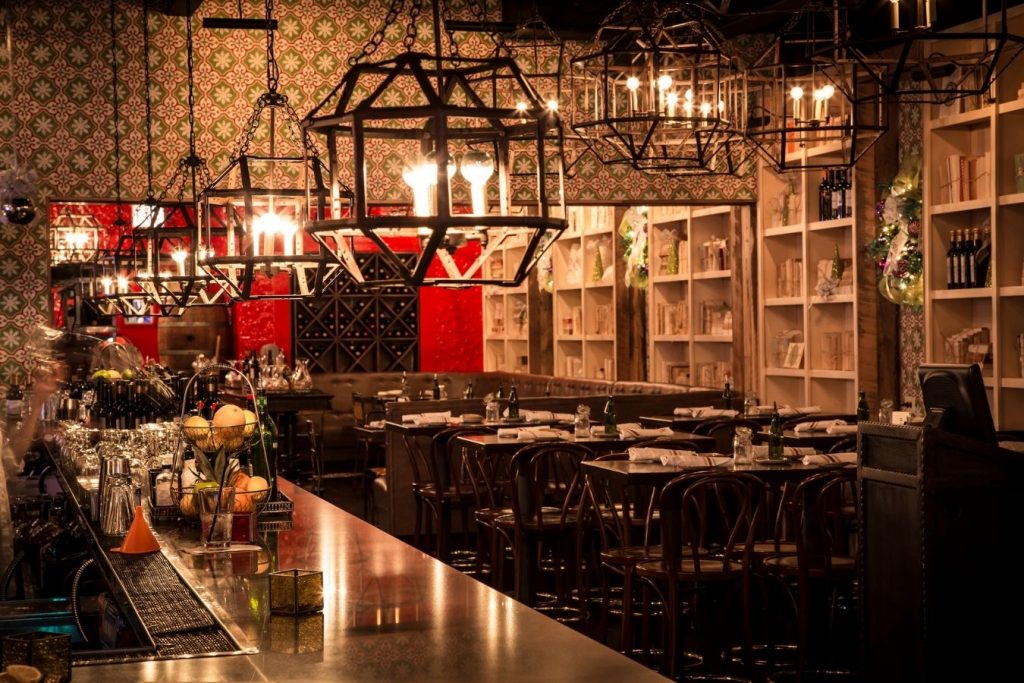 The nearly infinite range of our patterns and colors makes for a great accent wall. Check out the old-world look of our Sofia tiles in this restaurant area, and imagine it in your kitchen. Somewhere between a flower, cross, and starburst, their pattern attracts the eye while creating a feeling of warmth and elegance.
Create a Gorgeous Floor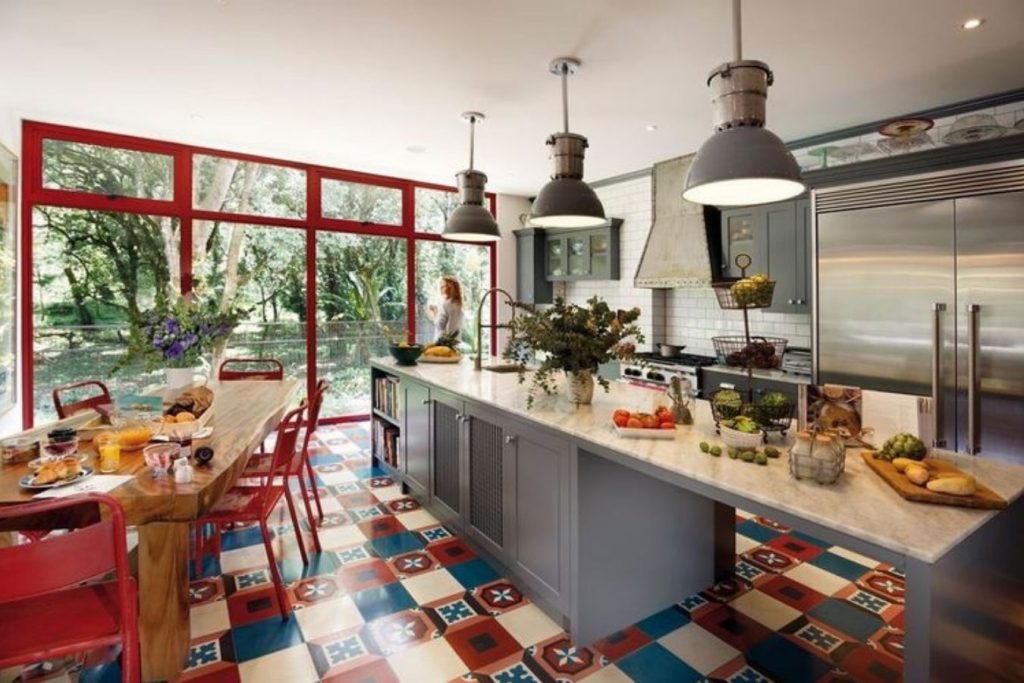 Mix and match your encaustic tiles for an utterly original design. This vibrant floor design mixes our Salamanca, Majorca, and Asturias tiles for a whimsical look in complementary colors. The product kitchen proves to be bright and inviting, which perfectly appeals to the designer's aesthetic.
Make Your Island Bar Shine
Islands are a widely desired feature in many kitchens. If you're going to incorporate one in your next remodel, you want it to stand out. Cement tiles look just as great on the sides of islands as they do on walls. The Madesimo tiles around this bar stand out against the light hardwood floors but perfectly complement the gray accents and decor.
Go for a Stunning Backsplash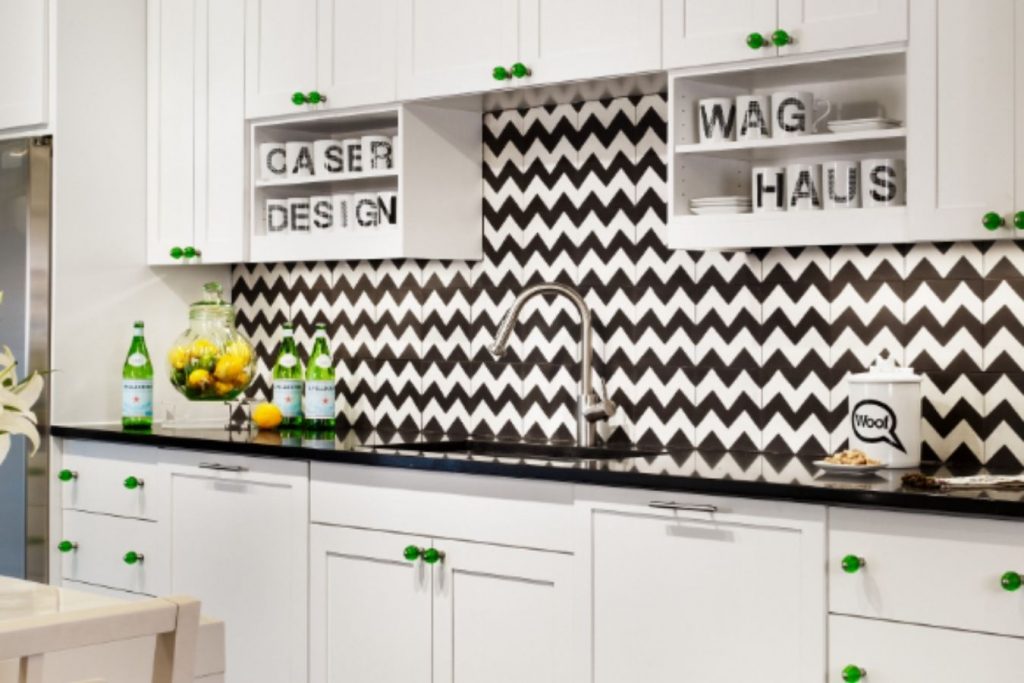 Anyone who has ever done a kitchen design knows that a backsplash is everything. It should draw the eye and be a real standout point in the kitchen. This one hammers that home in an ultramodern style that is entirely effortless. The black-and-white zigzag of the Ardoz tiles creates a sense of constant motion that is instantly memorizing.

Check this blog out for more breathtaking backsplash ideas!
Unify Your Floor-to-Wall Layout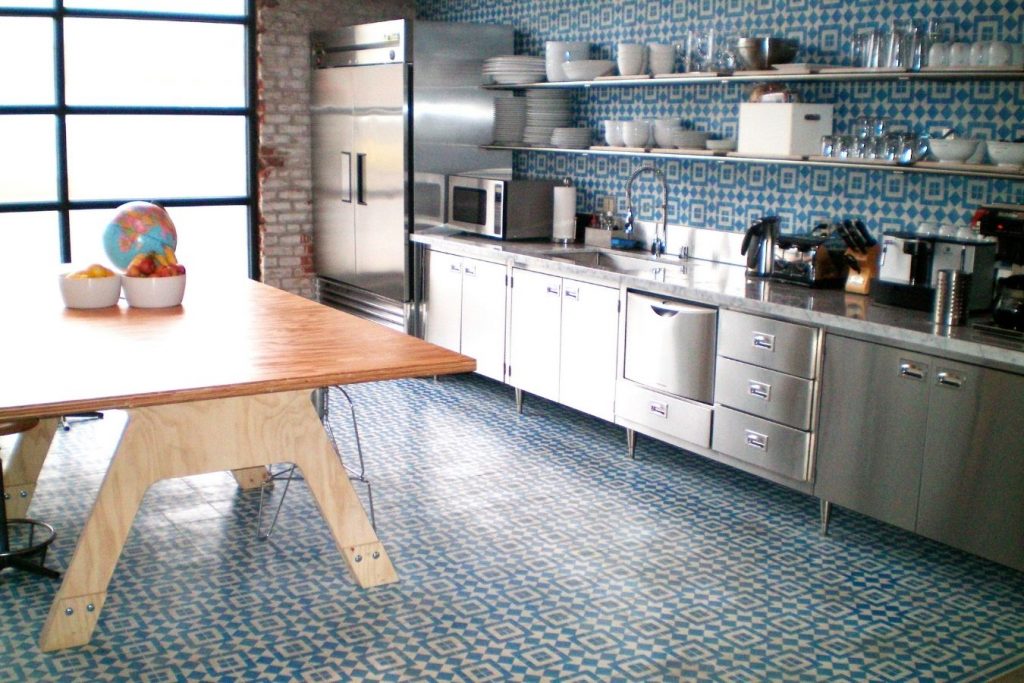 If you're going to use cement tiles in your kitchen, why not use them all over? Matching your floor to your wall fills the room without sacrificing space. The Fez tiles carry an old-world Moroccan look in this seamless floor-to-wall design. It makes the shelves and appliances almost look like they're floating elegantly in the air.
Are you ready to use encaustic tiles in your next kitchen remodel? Contact Granada Tile at 213-788-4238 or visit GranadaTile.com today!