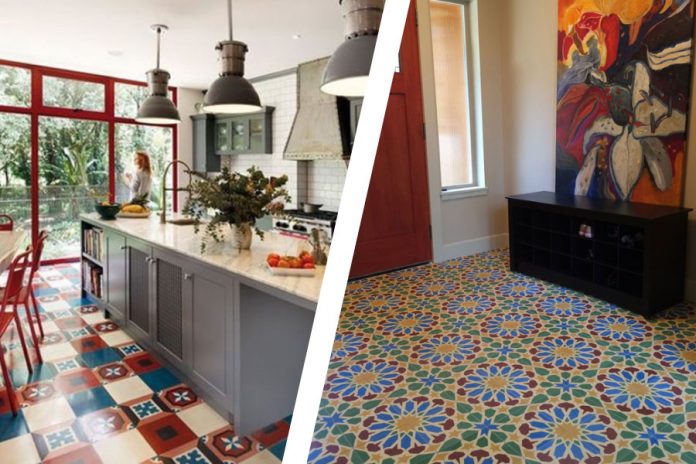 Interior designers are raving over mosaic tile patterns. Stamping shape and color across walls and floors constructs tremendous inspiration for room design. Granada Tile has a wide range of long-lasting bold tile patterns to make spaces pop. Let's take a look at just a few.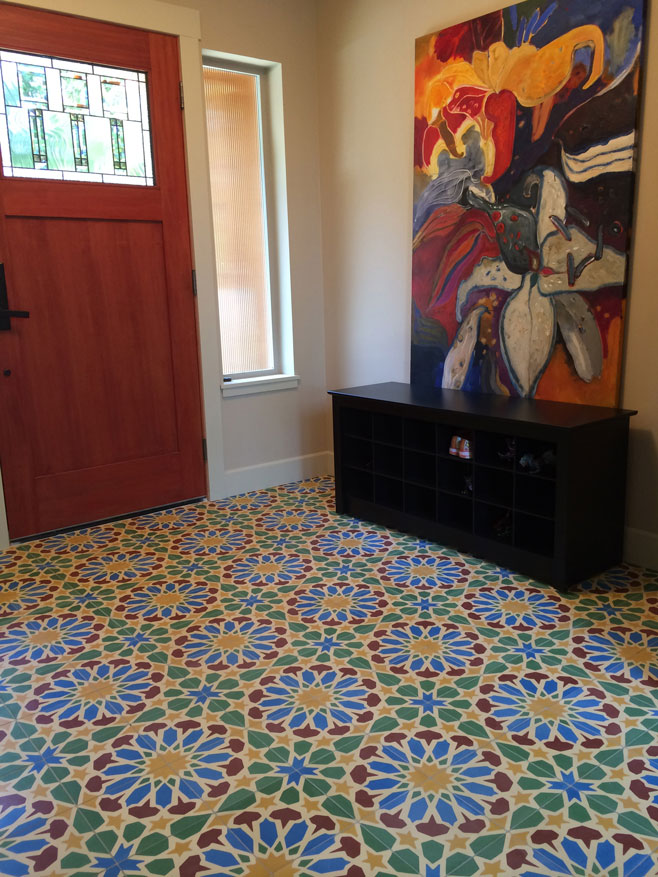 Go Moroccan Style
Moroccan style designs with the Alhambra 50 A tiles add a lovely, bright, and floral look to any space. Vibrant colors wash over the floor in this design – creating a sense of motion that welcomes you into the area.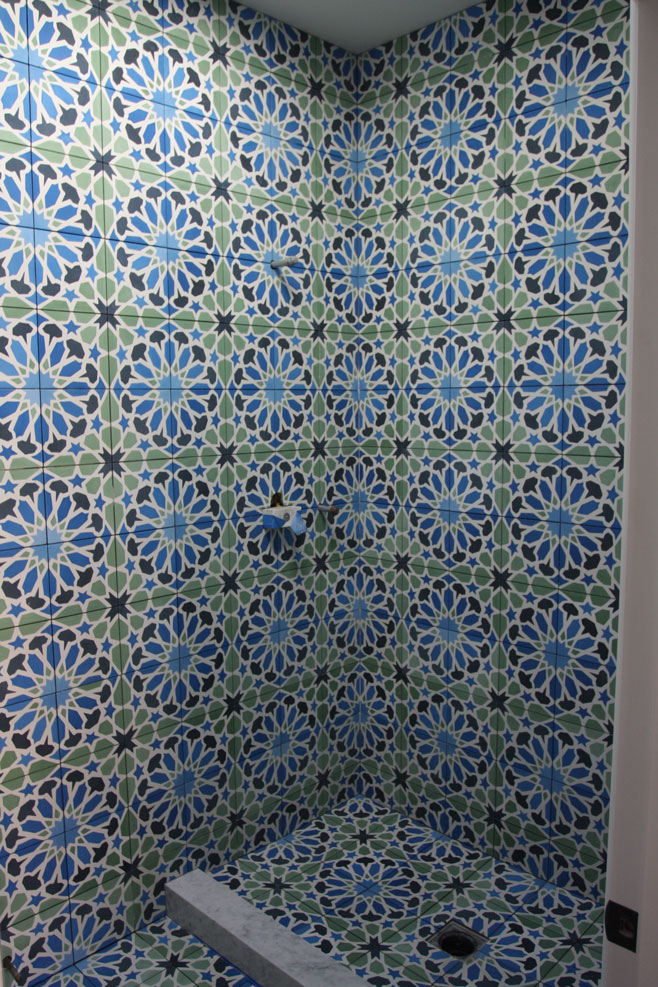 Customize your sea of color. Get Alhambra 50 A in any hue and texture. One stunning example of a variation on a tile pattern is this gorgeous cool-tone bathroom designed by Mox Construction. The royal bejeweled ambiance of this bathroom shows the sky's the limit with this beautiful pinwheel design.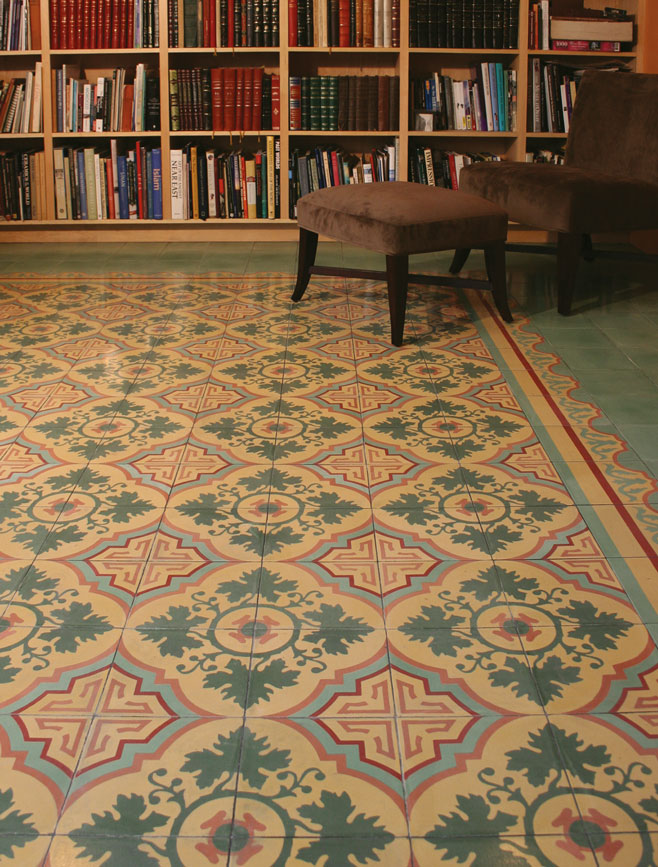 Set Sail with Mediterranean Styles
Satisfy the urge for nostalgia using Venezia 901A. The shapes fit a trendy Mediterranean look and inspire an opulent aesthetic. These are customizable like our other tiles. Choose colors to bring out a Latin inspiration or design them to imitate an Adriatic Sea getaway.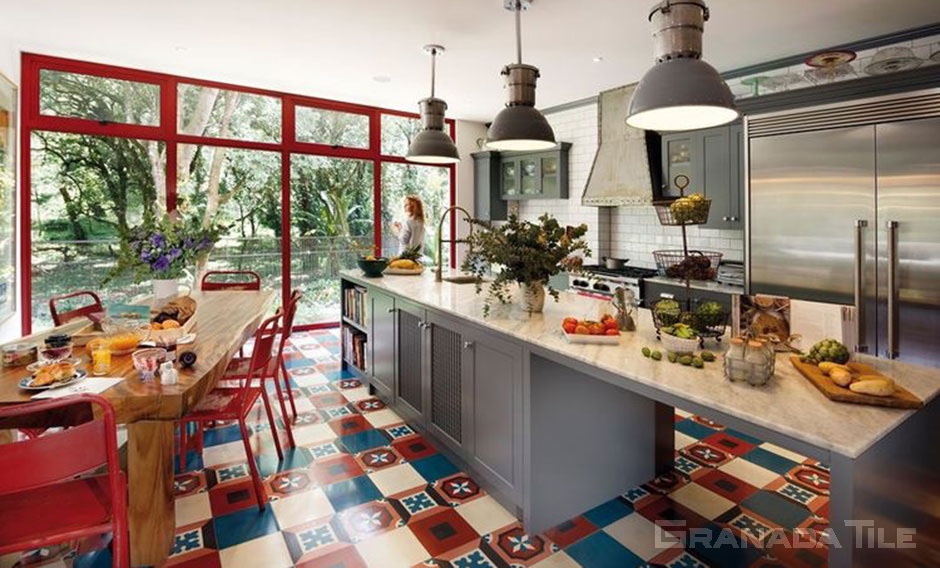 A Patchwork Pattern is Always Unique
If you genuinely want to create a unique and personal look, pick from several different tile designs and mix and match through your space. This particular kitchen offers a patchwork floor using square tiles: Asturias 1035 A, Majorca 1023 A, and Salamanca 1021 A tiles. The palette of earth tones includes pops of color like coral and midnight blue. The result is a lively kitchen floor in this Guatemalan home.
What makes our tiles unique? We offer encaustic tiles. Because the pigment gets mixed into the concrete, encaustic tiles never fade under heavy traffic. These low-maintenance tiles last for years and always look fantastic on floors, walls, backsplash, or accent areas.

Create Your Own Mosaic Pattern
We love to see designers explore lively and unique patterns. Inspire us with your next epic design using Granada Tile by tagging us on social media. We love knowing that our tiles will contribute to the longevity of someone's passion project. Find your next inspiring concrete tile in one of our many collections. Contact Granada Tile at 213-788-4238 or visit GranadaTlle.com today!