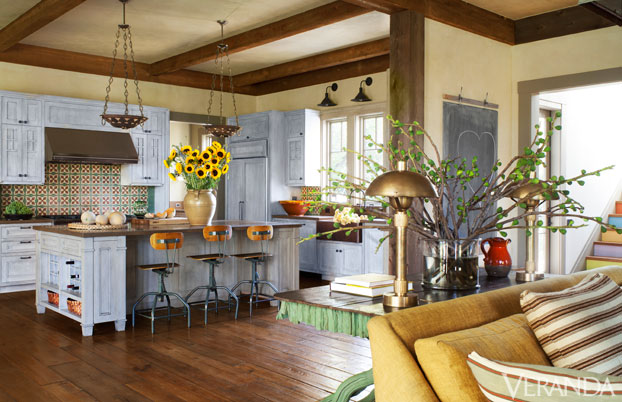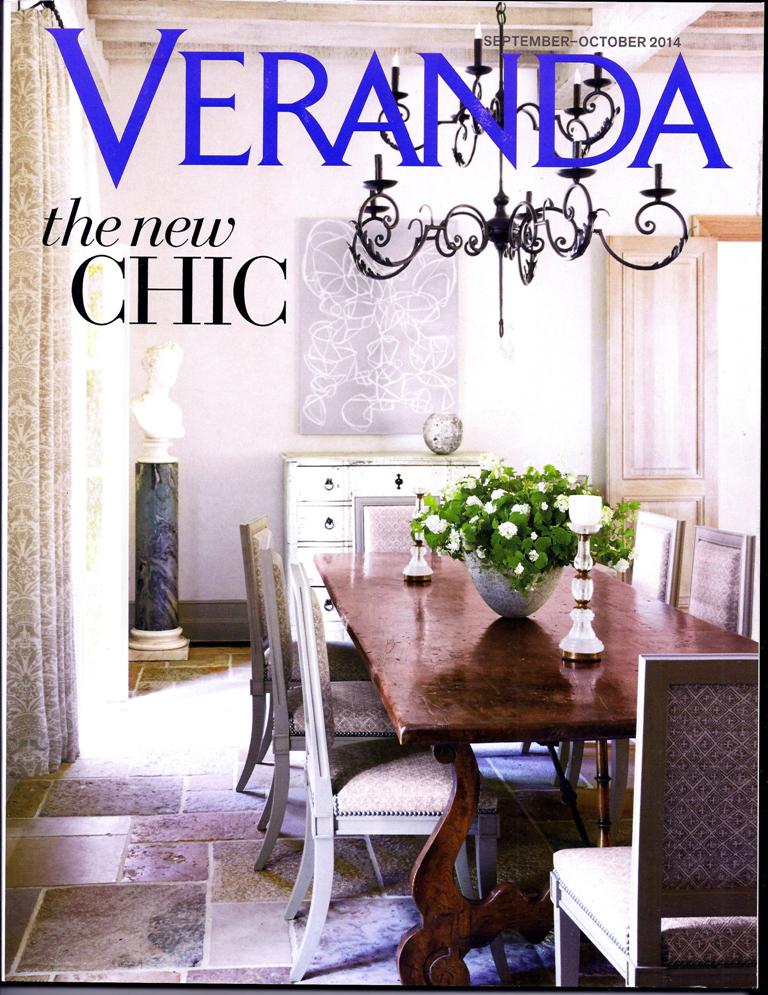 Have you checked out this month's Veranda?  If you did, you might have spotted this inviting house designed by James Huniford.  And, of course, Granada tiles are in the kitchen underlining the home's coziness and warmth.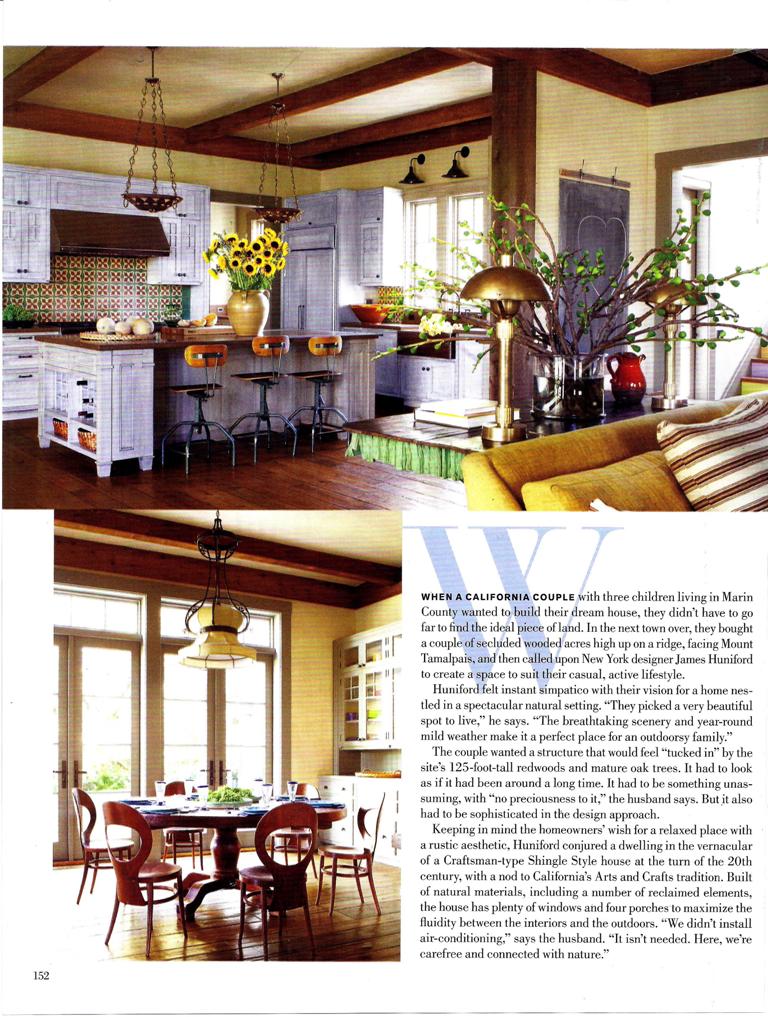 Let's take a closer look at it.  Don't you love those sun-tinged walls?  Look at those wooden beams…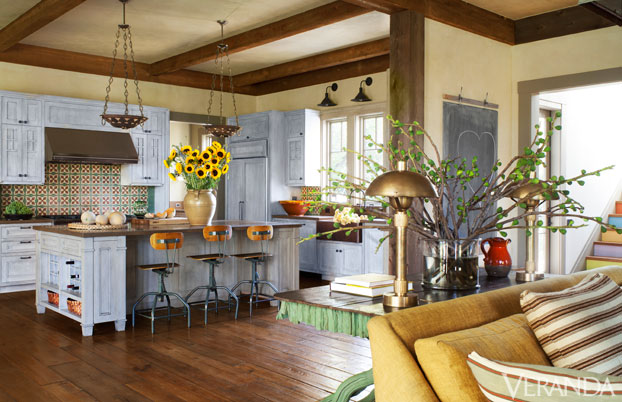 Check out that cook top's copper hood… Those Arts & Crafts pendants…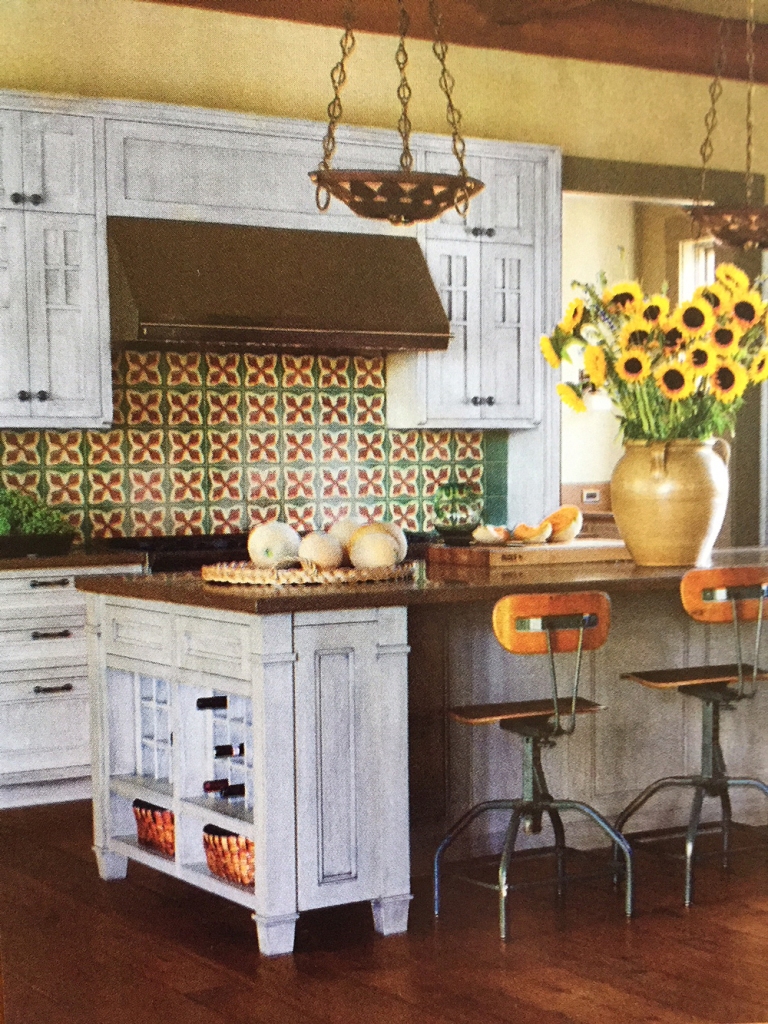 Gorgeous, isn't it?  Set off by rustic painted cabinets, burnished wood countertops and that fabulous terracotta pot bursting with sunflowers, our cement Sherwood tiles in the 6 x 6 inch size from our Echo Collection add to this California space's unique "south of France meets Arts & Crafts" vibe.  Consider them to evoke the rustic beauty of your own space (plus they're easy care, low maintenance, long lasting and environmentally friendly!) The same qualities that make our cement tiles perfect for a hardworking coffee shop or restaurant space — in addition to their beautiful designs and vivid colors, our concrete tiles are long lasting, easy care and low maintenance — make it perfect for your home, whether used as floor tile or wall tile.  Call us today at 213-482-8070 to discuss which of our encaustic tile designs would be perfect for your home or restaurant project.