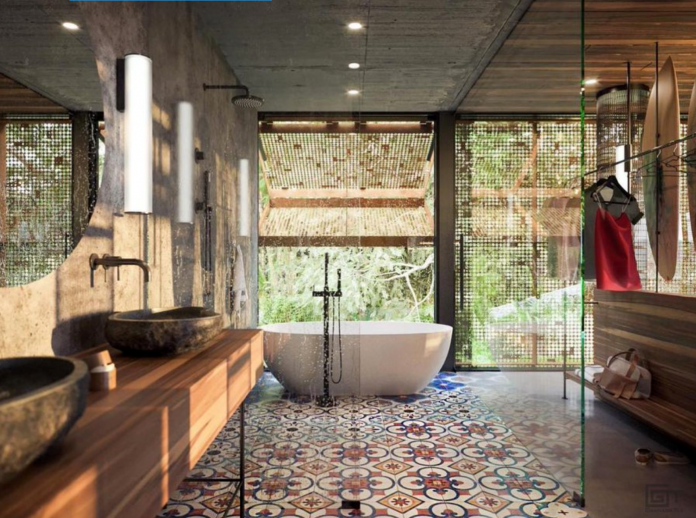 Interior designers and architects have begun to turn away from the contemporary looks and revolutionize homeowners' bathrooms with the advent of indoor-outdoor bathrooms. The lush nature of the world has been confined to strictly outside the home for far too long.
Indoor-outdoor bathrooms bring the elements of the great outdoors to the home's interior, through poured cement, thick greenery, or even natural woods. Bold tiles in neutral color palettes are paired with large windows and rustic woods that elevate a utilitarian space. Look no further for inspiration, as we've curated three handmade cement tile ideas for your indoor-outdoor bathroom.
1. Clean and Sleek
No bathroom should ever feel cluttered, but the traditionally small space provides a unique challenge to even experienced architects. Narrow rooms should focus on accent pieces and their placement, such as in this indoor-outdoor bathroom designed by Tola Architecture. In their design, they opt to expand the space with a large mirror, angled perfectly to pick up the muted grey, black and white of Granada Tile's Echo Serengeti tiles. The creative placement of Serengeti's striking pattern plays neatly into the clean white of the sink and unfinished wood ceiling. The feel of cement tile in a shower provides the user with a down-to-earth touch.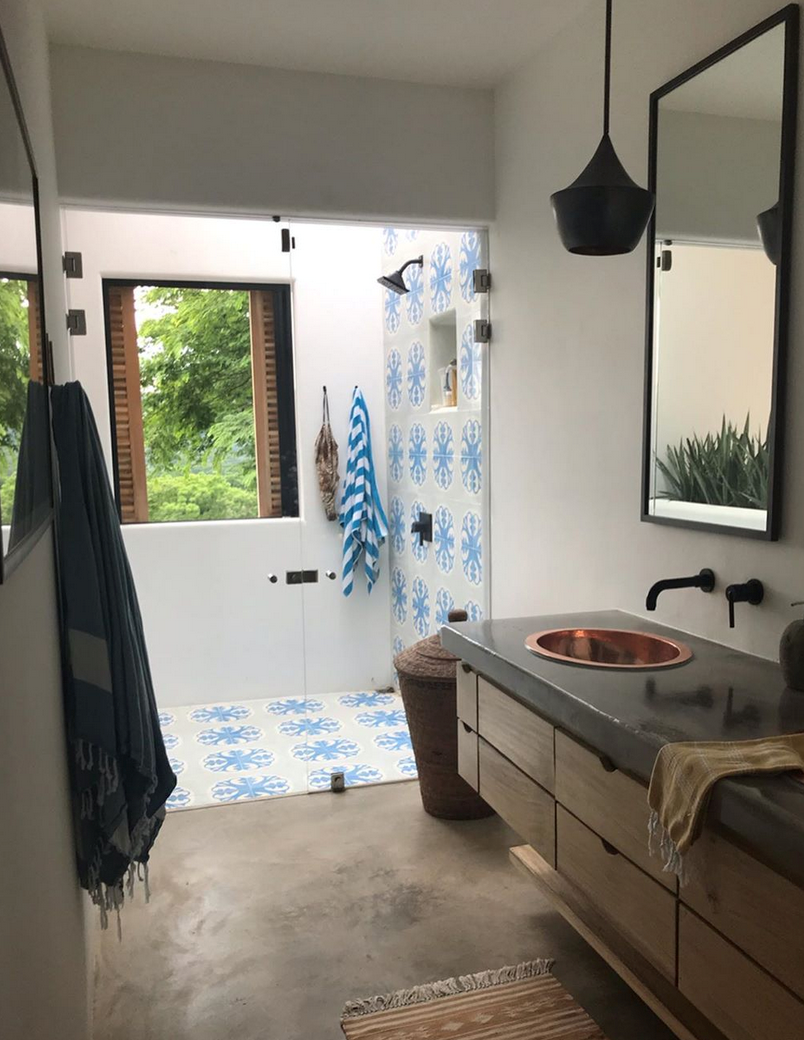 2. Bright, Colorful, and Minimal
When it comes to handmade cement tiles, a little can go a long way. Interior designer, Robin M. Anderson, chooses to let the view out of an existing window do the talking in her bathroom design. She opts to draw the eye through the room's matching cement flooring by lining the shower with vibrant Napoli 51 A cement tiles. The tile's colors appear initially unusual in an overall grey space, but their bright hues serve as a magnetic element to the bathroom's existing features.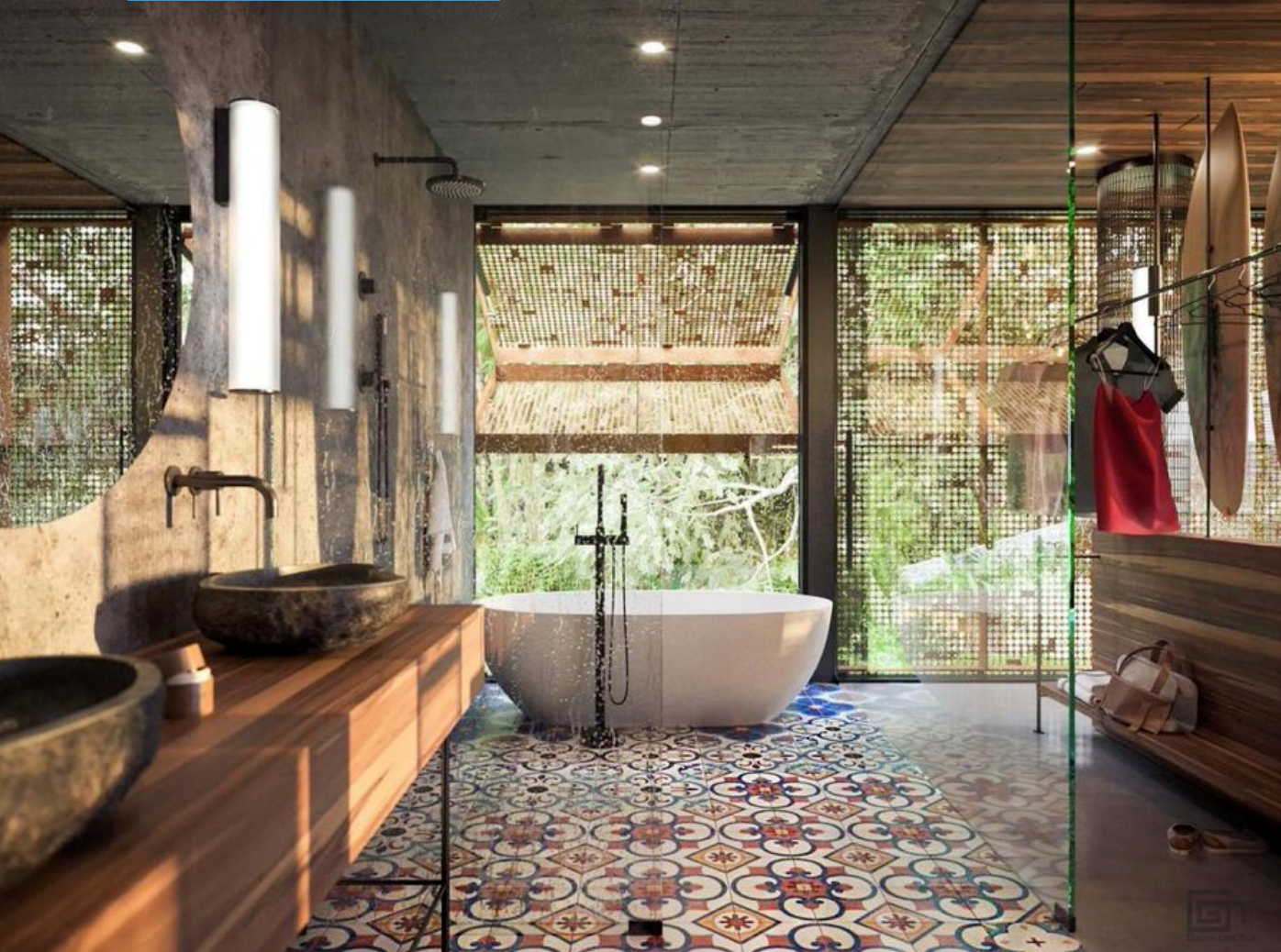 3. Urban Jungle
Indoor-outdoor bathrooms which have plenty of space to work with have the opportunity to go all out with a particular style. This high-end bathroom, designed and photographed by Formafatal, combines the 'urban jungle' vibe of poured concrete from ceiling to floor with its natural wood floating vanity and elegant tub. To complete the look, they've opted to use the  Provence 1042 tiles in a showstopping custom color scheme. The sweeping lines of Provence's pattern even out the sharp edges of the vanity, and tie in with the tub's clean curves.
For those looking to soften a space without taking away from its overall design, browse our in-stock page or contact Granada Tile at 213-788-4238