If you are looking for a timeless design for your home, consider handmade cement tiles. They are an ideal option in any home where you do not want to replace the flooring often. You will find different designs, so you can choose the one that appeals most to you.
The minimalistic look of these cement tile allows you to go so many ways with your home décor. While eye-catching, they stand up beautifully regardless of the number of people walking on them.
In addition to using cement tiles as floor tiles, you can use them in many areas of your home. They make lovely kitchen backsplashes, and you will love using them around fireplaces. Cement tiles can be a fun option to use as mosaics.
Arbesque Cement Tiles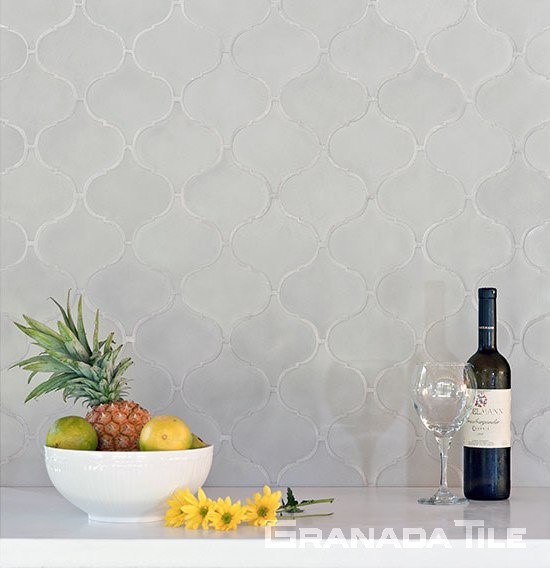 One option is arabesque cement tiles. These tiles are available in:
• Blue
• Black
• Cream
• Gray
• Pine
• Sage
• Silver
• Sky blue
• White
• Yellow
The lines on these tiles appear to join together, so they appear like old-fashioned ombre-glass Christmas tree ornaments. This may help small spaces look larger, so they are ideal for many smaller areas in your home. Yet, they are very appealing and can easily be used as a focal point.
Badajoz Cement Tiles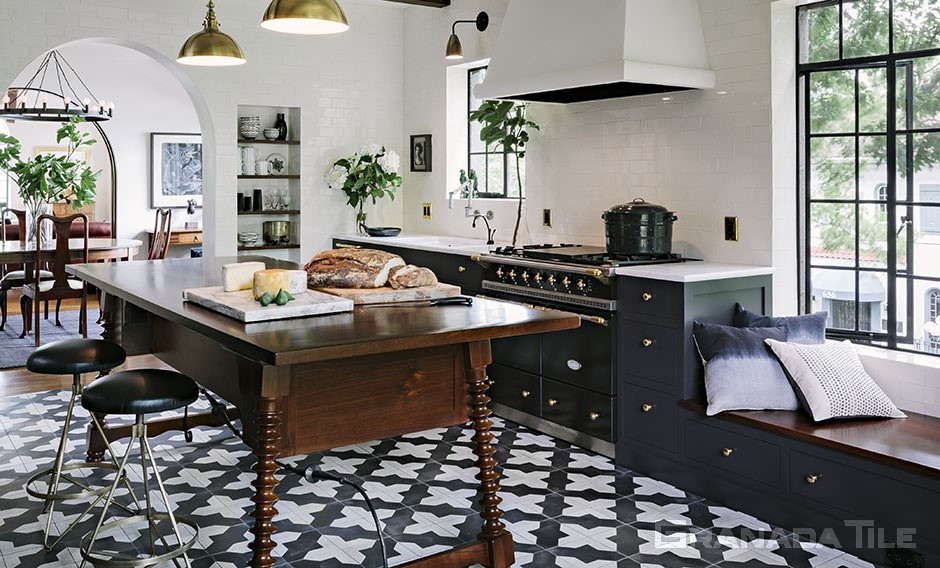 If you are creating a classical design with black or white walls, you will want to consider Badajoz cement tiles. The background on these tiles is white while they have a big black X running through each of the 8-by-8-inch tiles, and a diamond shape is formed along each of the four lines forming the x. While white and slate are always available, Granada Tile can customize the color to your design requirements, so the only limit is your creativity. They look particularly great in rooms, such as libraries, where you want people to relax.
Star&Cross Minis
You may also want to consider Star&Cross minis are a fabulous choice for homeowners wanting to add a hint of color to a room as each of these tiles come in two different colors in the same color family. For example, you can get:
• Midnight colors
• Silver colors
• White and gray
• Pine and sage
• White and blue
• Yellow
Each handmade encaustic tile is terrific at adding a hint of color to many spaces. Each one looks like it has a star in the middle and crosses along its four lines. Many people add them to the bathroom as a soap shelf to give a splash of color in unexpected places. Putting them on the floor can create a rug-like appearance without adding a slip-and-fall danger that is an inherent danger of any rug.
Order Your Cement Tiles
Once you discover the beauty of handmade cement tile, you will want to use them in many places. Their timeless designs ensure they never go out of style, making them perfect for areas you do not wish to redecorate often. While most tile design trends come and go, these will remain beautiful for years to come because of their classical designs.
Order your Granada Tile today. You can easily create timeless floor ideas because sample are available so you can see what they will look like in any space within your home. Stop following the latest design trends and go with a the timeless design of these cement tiles.
Shop GranadaTile.com for a remodel that you will appreciate for years to come.