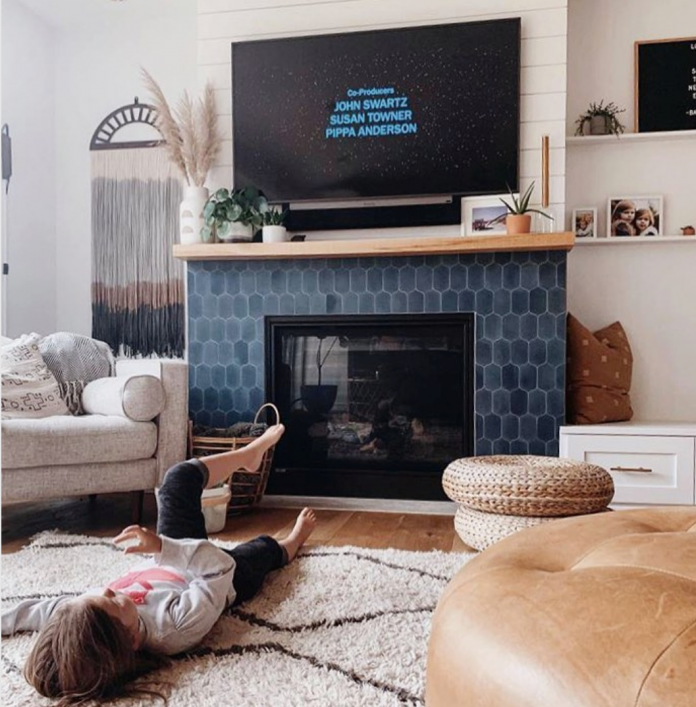 Cement tiles are becoming ever more popular with each passing year, from do-it-yourself remodeling jobs to the homes of big-name celebrity stylists. They offer a wide range of benefits to your decor, from kitchen backsplashes to natural-look bathrooms, and even entryways. But one place they can really make an impact is on a fireplace surround!
Cement tiles add a sense of style that can be rustic, deco or even modern. Let's check out some amazing designs for your cement tile fireplace and learn why you might choose this versatile, sturdy and stylish form of tile for your home or business.
Why Use Cement Tiles?
Cement tiles are some of the most durable and versatile tile products out there. They can be used indoors or outdoors, and they last for years with low maintenance. They're great for use in areas such as an outdoor fireplace. They can also handle a lot of foot traffic, such as in kitchens, in bathrooms and, even commercial projects. But around your fireplace, they are magnificent. In fact, the options for decorating your fireplace with these tiles are nearly endless.
Standing the Test of Time
Go ahead, create high style by tiling your fireplace wall. Our cement tiles are made lovingly by hand with designs that will outlast any trend. The colorful pallets and limitless design options make cement tiles a timeless choice. Since they are all-natural and eco-friendly, you do your part for the environment as well. Whether you're looking for an old-world Moroccan design, a geometric pattern to draw the eye, or an striking modern option, these tiles offer it all.
An Old-World Moroccan Style
Moroccan style decor is so popular these days. It offers a feel of the old-world charm with a bright, colorful impact. Surrounding your fireplace with Moroccan-style tiles like our Fez pattern from the Echo Collection can create a stunning centerpiece for your room that will get people talking right away!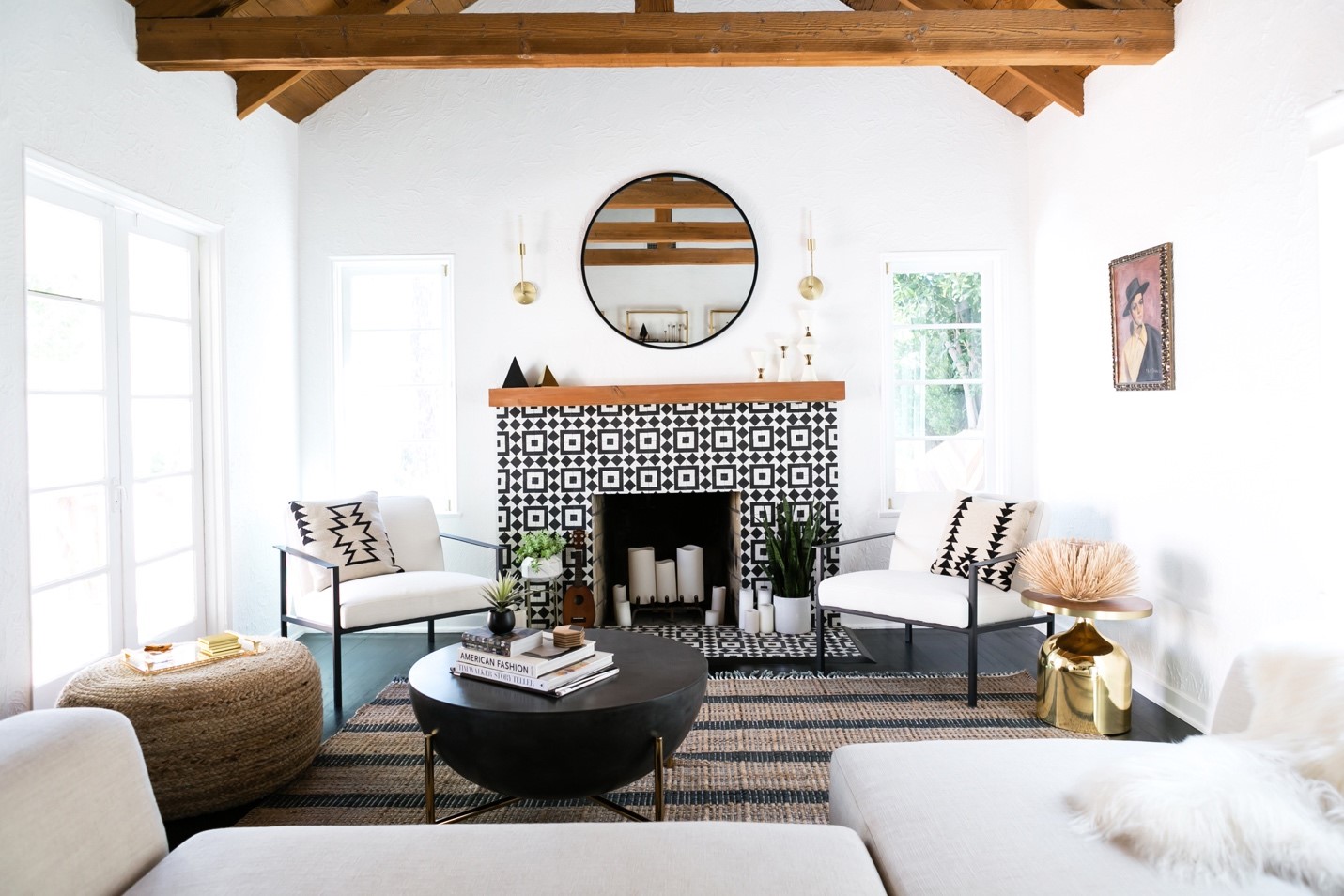 Another great option for the Moroccan style is the Alhambra pattern in the Echo Collection, like this cement tile fireplace designed by Denise and Andy Palma. You can choose between a simple, rustic styling or an eye-catching splash of red, blue, orange and green to create the ideal centerpiece for your living space.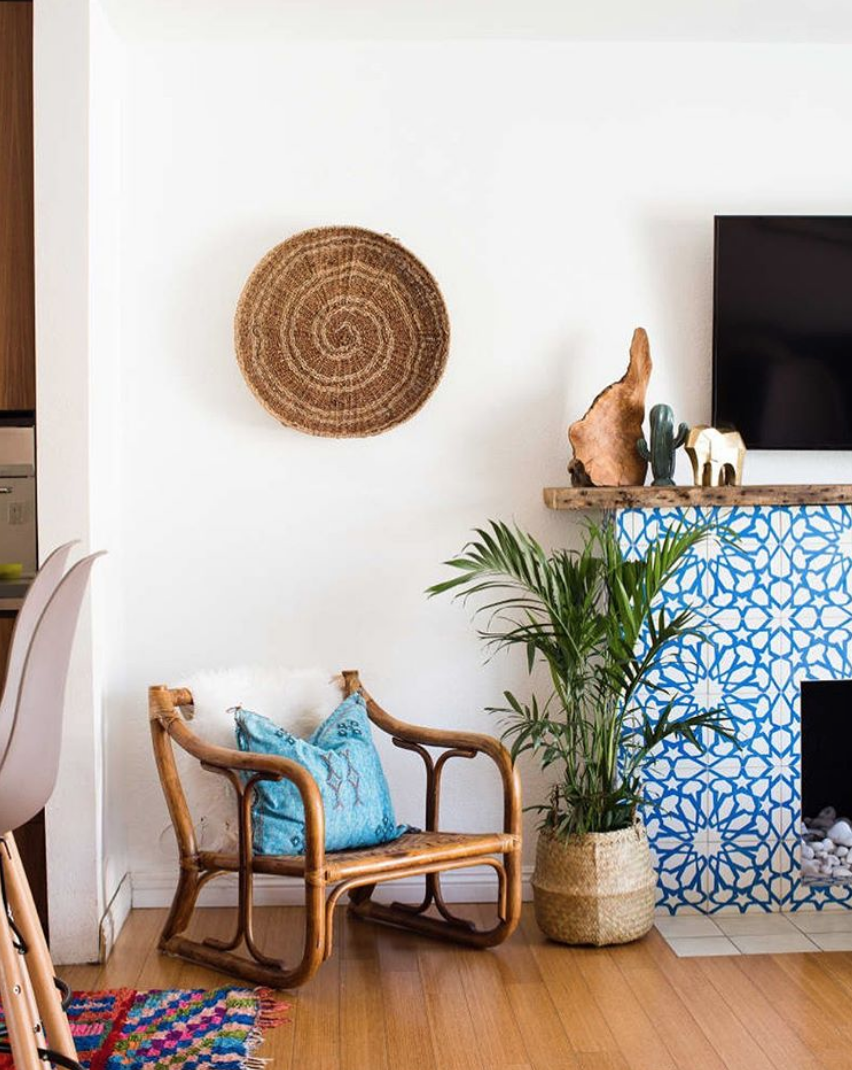 Geometric designs are a great way to create a focal point in a room. They can form a basis around which you can create an entire design scheme. Cement tile fireplace designs using a diamond-in-diamond pattern like the Hokkaido tile fireplace by Von Fitz Design draw the eye and produce a mesmerizing effect around your entire fireplace.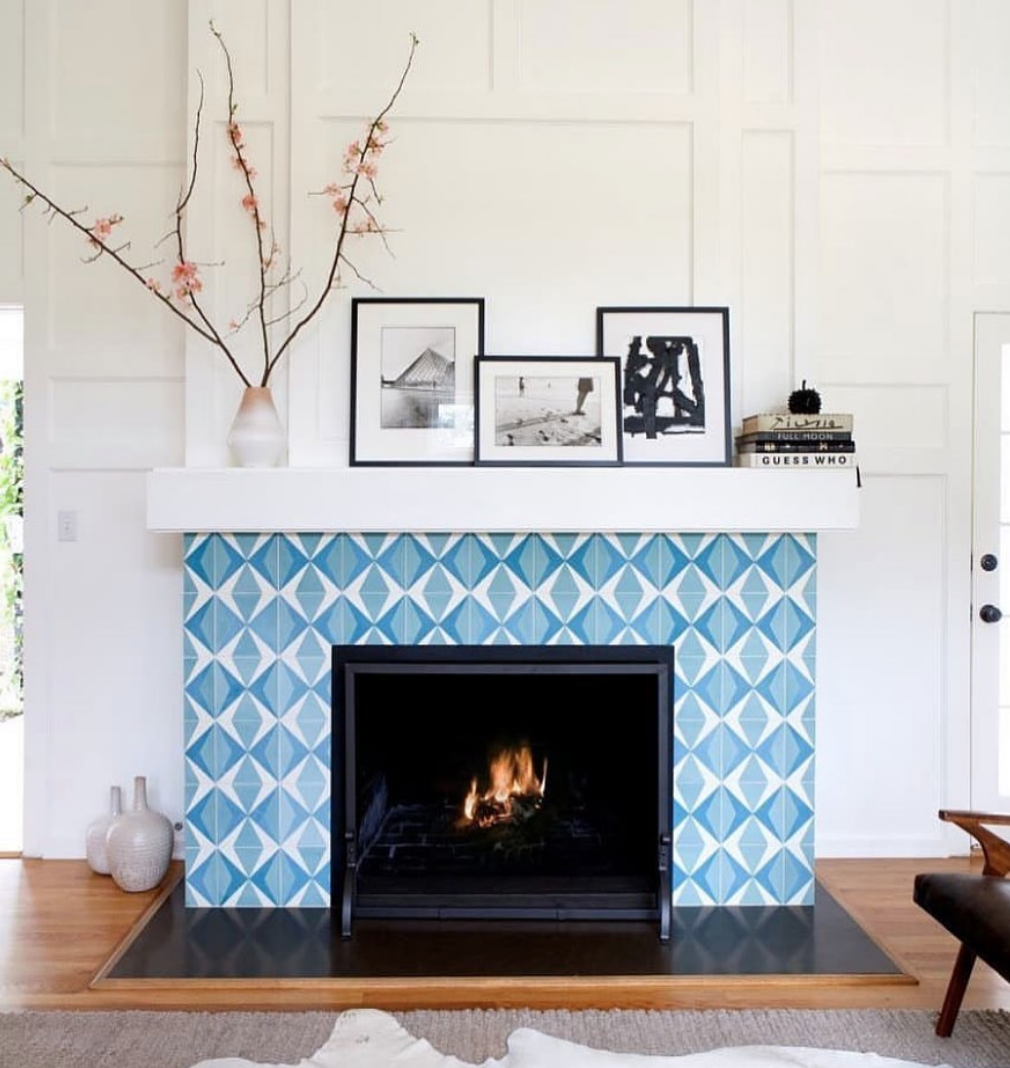 Elegant, Ultramodern Creations
If you're a fan of modern designs with a world-culture element, you can't go wrong with the Lantern tiles from the Andalucia Collection, such as in this fireplace designed by Cristina Stauber. From simple, single-color shapes to multi-colored combinations, these tiles will offer the kind of elegant design that will take your living space to the next level.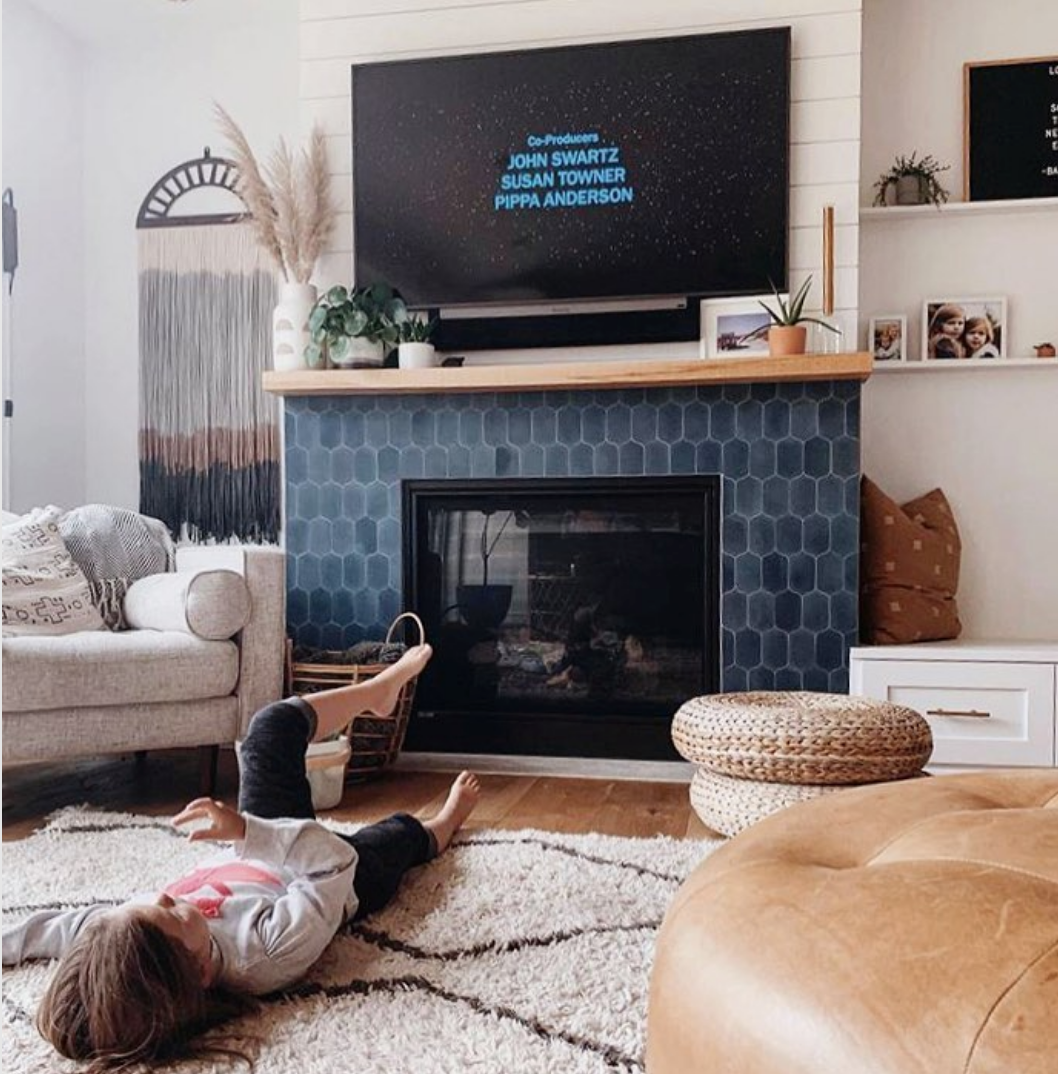 If you'd like to explore more elements and ideas for your cement tile fireplace, or for any remodeling project in your home, Granada Tile is here to help. Explore all of our tile collections and get in touch with us to place an order, check out samples or to ask any questions you may have!