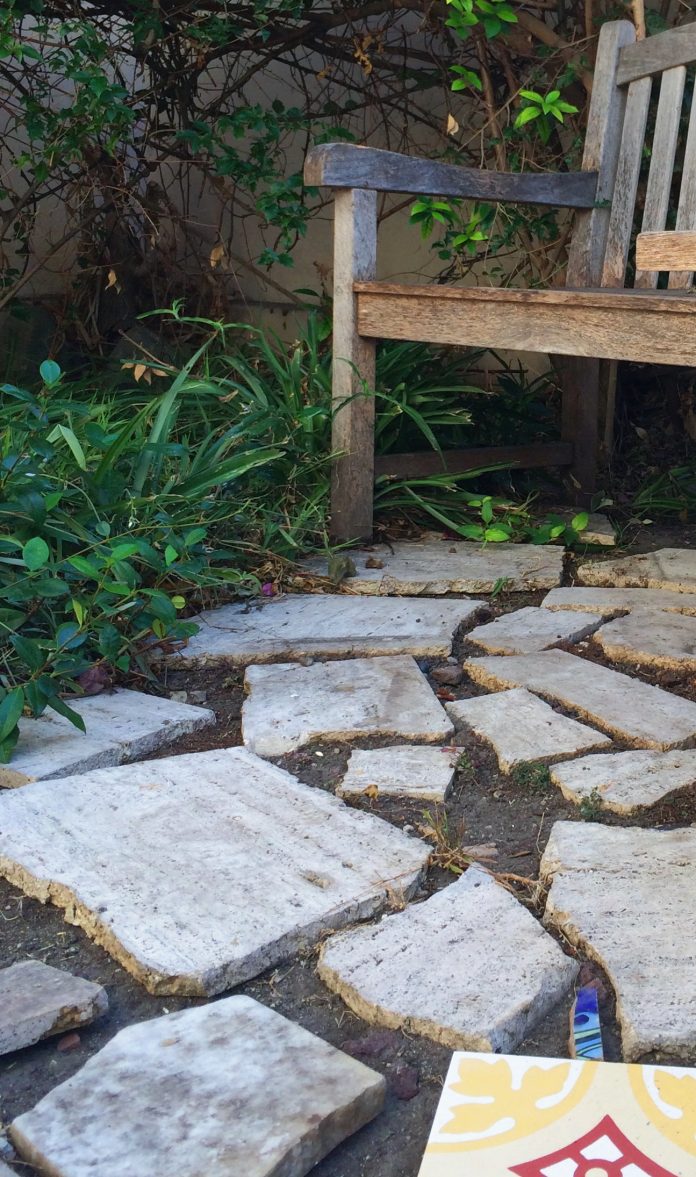 When you're creating cement tile in a custom colorway to put a unique spin on your project, you'll want to order a sample to ensure that the concrete tile you imagine is the concrete tile that you'll get.  Of course, once you've made your decision and ordered a full set of cement tiles for your project, what should you do with your encaustic tile samples?  If you're lucky, you'll only have one cement tile sample and you can add it to your project or keep it in case you need to replace a cement tile sometime in the future.  But, if you're like many of us, who might order a few concrete tile samples, unsure if we prefer Fez cement tiles in blue and white or black and white or green and white or brown and white, you'll have a handful of single encaustic tiles without a home.  Before you toss them in the garbage or donate them, here are 5 ideas for how to reuse your encaustic tiles:
Save them to use them for a patchwork project:  Patchwork, a hodge-podge of color and pattern is having a moment in the design world.  Use your imagination to create a kaleidoscope of design.  
Use them as coasters or trivets for your holiday table:  Use your sample tiles as makeshift trivets or coasters to hold hot plates of food or drinks and prevent hot spots and water rings from forming on your polished wood furniture.  A coating of Envirotex Lite Pour-on High Gloss resin will ensure that they're wine, coffee and tea stain-proof.  And we'd suggest that you glue felt or cork onto the bottom of your tiles  so that the rough underside doesn't scratch your table top.
Create a tile table:  That standby of the 80s is still a garden favorite and it works just as well inside too!  Cover an old metal-framed or sturdy wood table with tiles.  Find instructions here.  If you've got some patience and DIY skills, you can create a mosaic style top (you'll need to break your tiles into pieces for this one though!)   
Create a pathway in your garden:  Tiptoe through the tulips using your tiles as stepping stones or lay them down to create a "floor" for one of the "rooms" in your garden.  You can use them whole or break them up and intersperse them with other stones.  
Use them as paperweights:  Keep bills and important papers from flying away by anchoring the stack with single beautiful tile (added bonus:  when you put your coffee cup down, it won't create a ring on your bills!)

   
What are some of the creative ways you've found to use your sample Granada tiles? Send us photographs; we'd love to see them!
The same qualities that make our cement tiles perfect for a hardworking coffee shop or restaurant space — in addition to their beautiful designs and vivid colors, our concrete tiles are long lasting, easy care and low maintenance — make it perfect for your home, whether used as floor tile or wall tile.  Call us today at 213-482-8070 to discuss which of our encaustic tile designs would be perfect for your home or restaurant project.