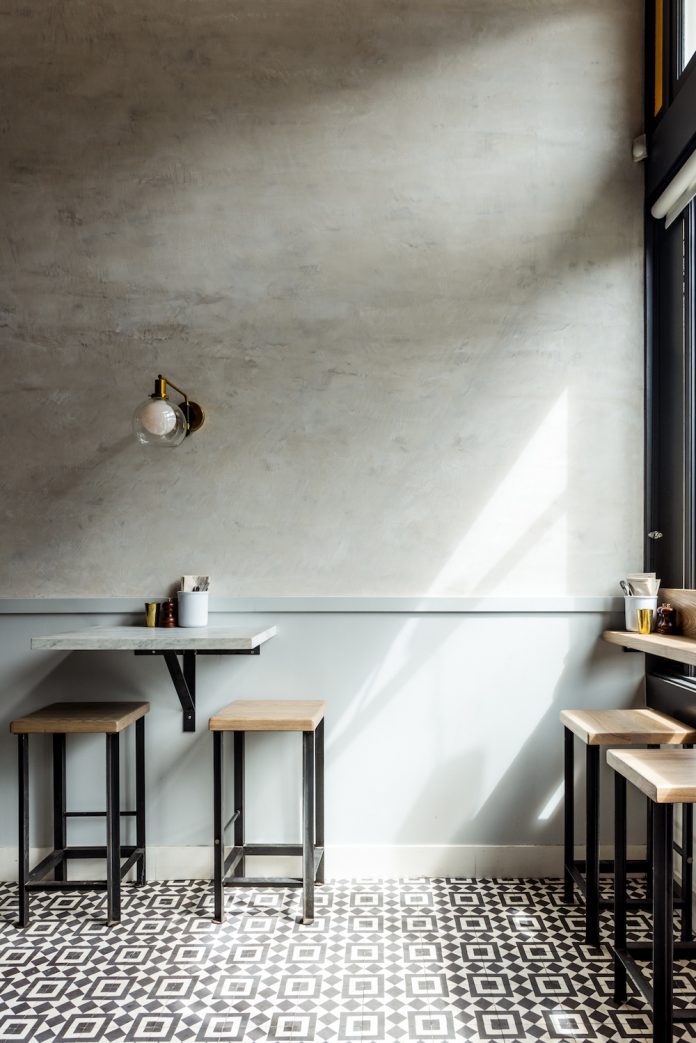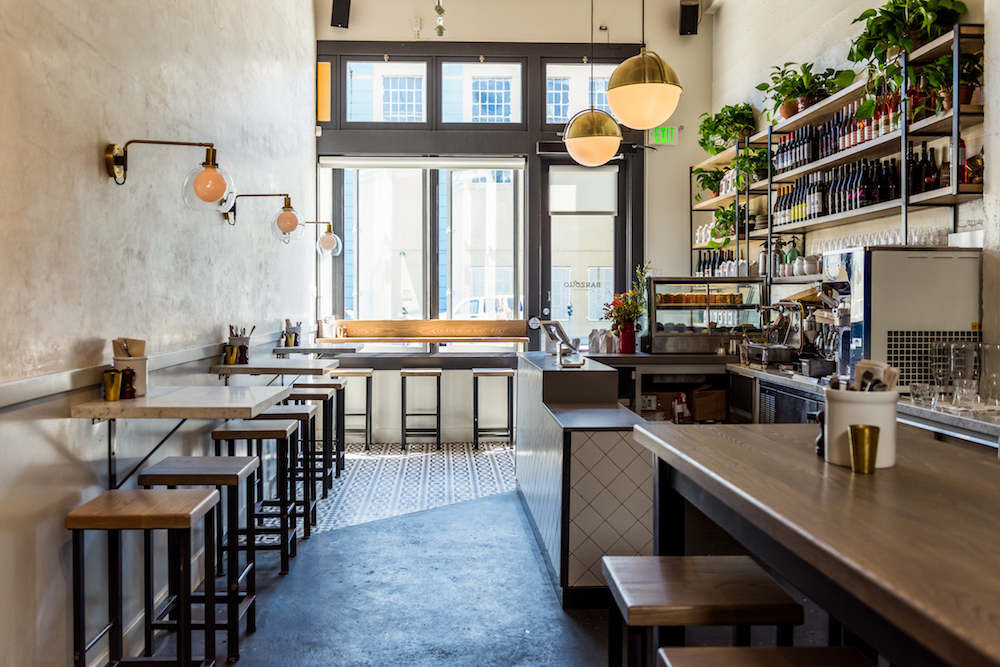 As featured on Remodelista, San Francisco's fast-casual Italian restaurant, Barzotto, uses the lively black and white diamond pattern of Granada Tile Company's Fez cement tiles to delineate the ordering area of the restaurant from the monochromatic seating area in the back.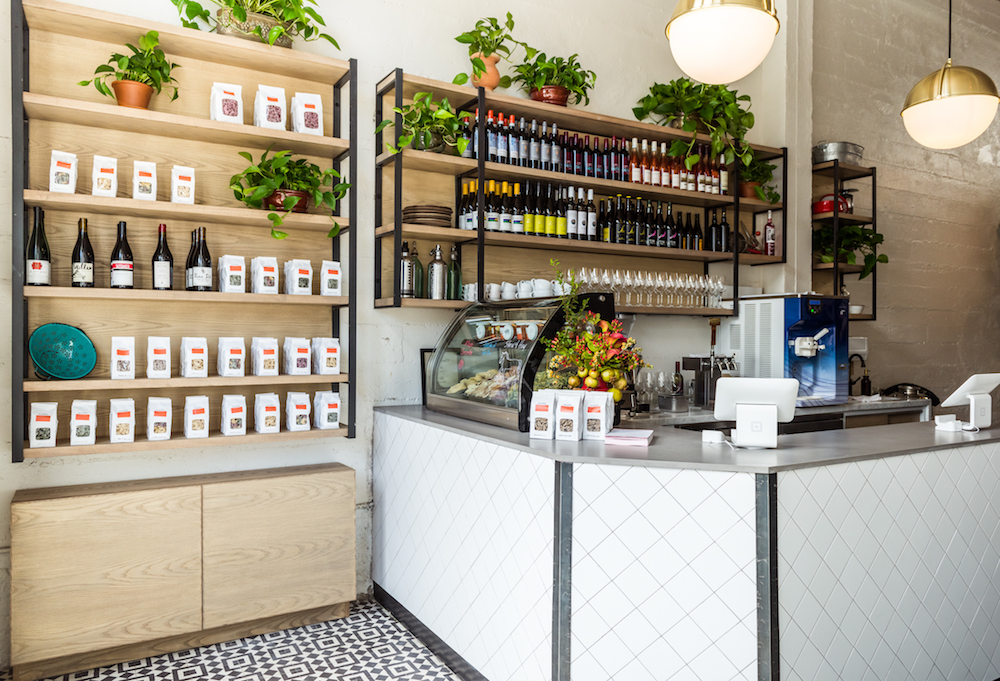 The texture and color of the concrete tiles pick up the Ceasarstone countertop and help bring in some warmth to the industrial space.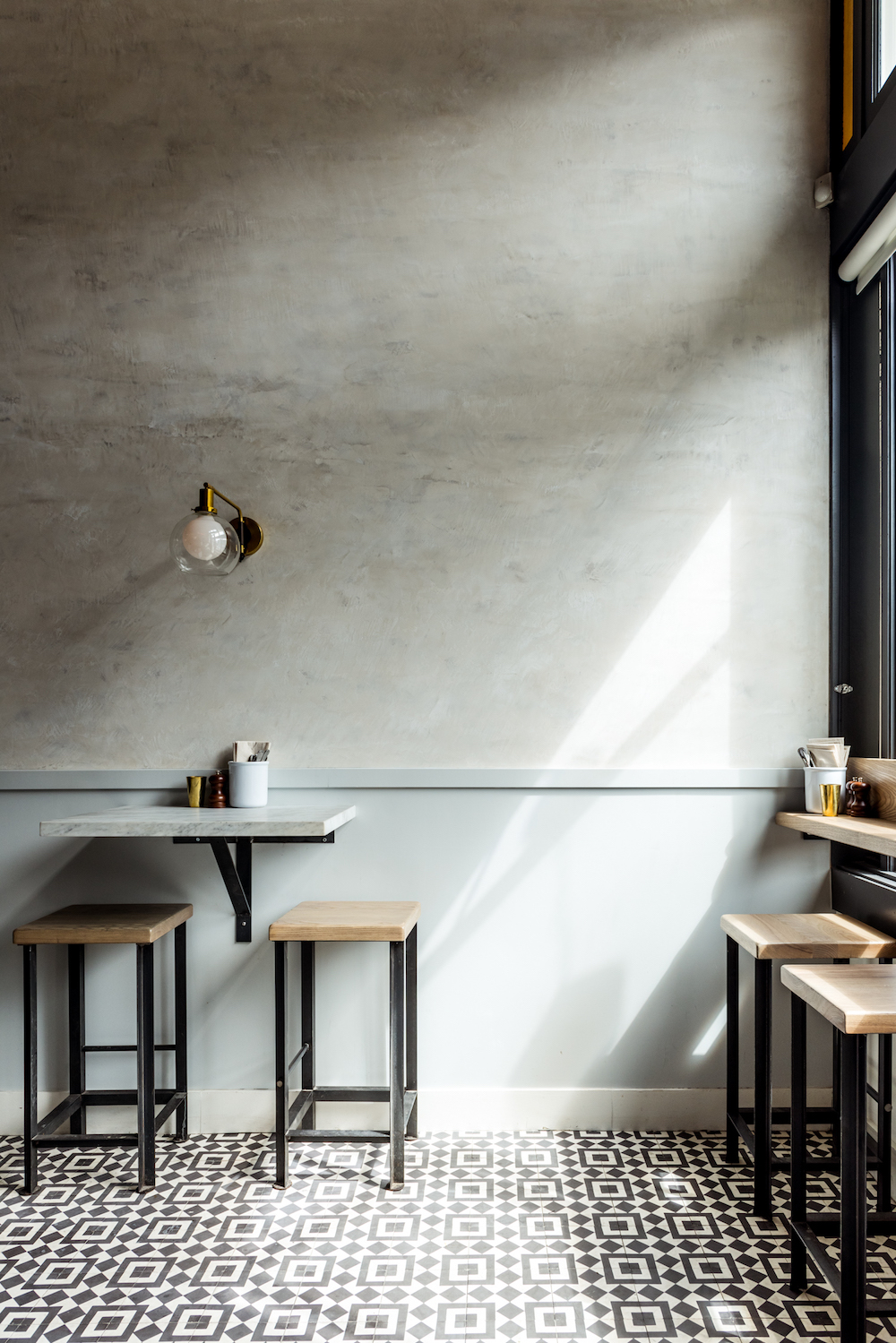 Bring warmth and textural interest to your space with Granada Tile Company's cement tiles. Many of our most popular concrete tile designs, like the Fez encaustic tile in black and white pictured above, are in stock and ready to ship out to you immediately! The qualities that make Granada Tile's cement tiles the choice of award-winning coffee shops and hot restaurants around the country — along with their beautiful designs and vivid colors, our concrete tile is long lasting, easy care and low maintenance — are the same ones that make it perfect for your home tile project, whether used as patio tile, porch tile, kitchen floor tile, kitchen backsplash tile, bathroom tile, shower tile or laundry room tile. Start by visiting our cement tile shop to peruse our large selection of in-stock handmade master-crafted cement tiles and then call us today at 213-788-4238 to discuss which of our encaustic tile designs would be perfect for your home or restaurant project. We're sure you'll fall in love with them before the grout even dries!