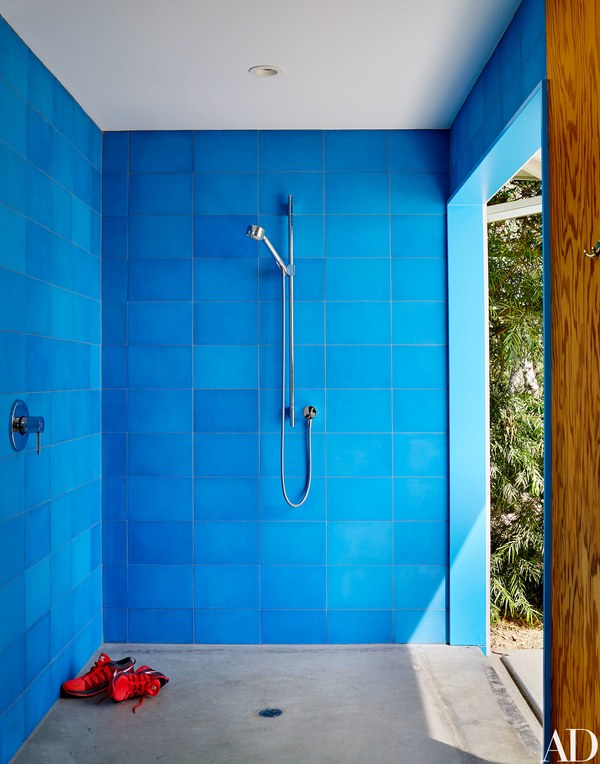 Colorful Bathroom Tiles in a Malibu Home as seen in Architectural Digest.
In our opinion, Beastie Boy Mike D's Malibu home is the epitome of California cool. As a matter of fact, it's designed by Barbara Bestor of Bestor Architecture, one of our favorite architects. Incidentally, she used our Fez cement tile over a decade ago in Silver Lake's Intelligensia Coffee. Naturally, she turned to Granada Tile for the bathroom tile in this colorful home. Strangely enough, she once again chose her favorite blue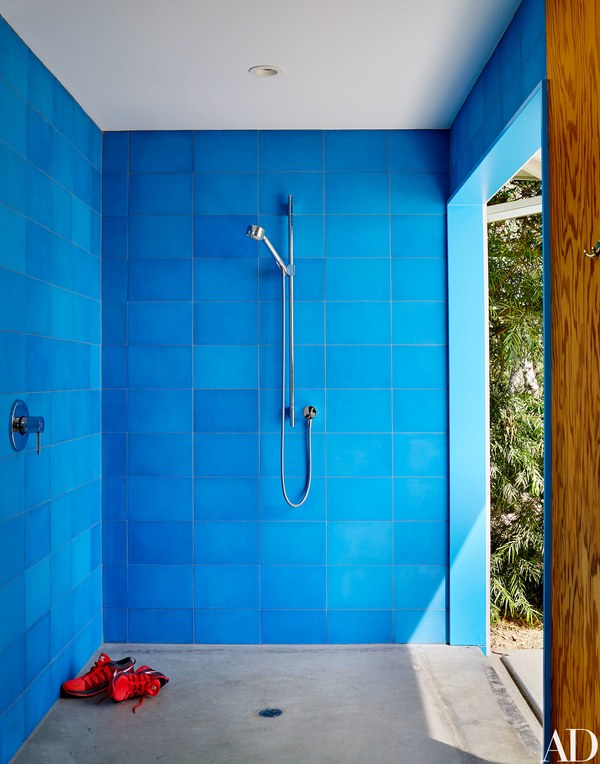 Above, bright blue solid cement tiles cover the walls of the outdoor shower. Meanwhile, Serengeti cement tiles in blue and white evoke the ocean in another bathroom.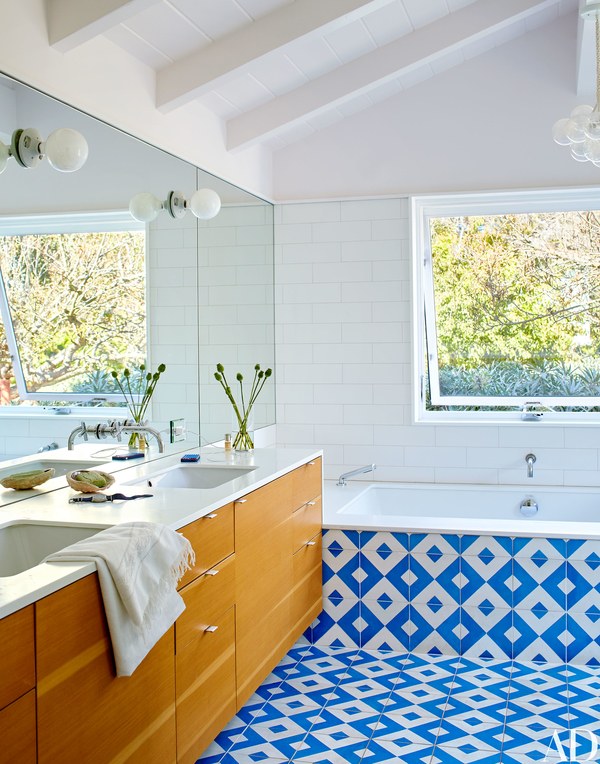 have over 40 vibrant colors and 400 eye-catching designs. Furthermore, we have solid color, terrazzo, mini, terracotta-like and hex-shaped tiles. Additionally, cement tiles are long lasting, easy care and low maintenance. Why not start by checking out our interactive catalogue. No doubt you'll want to visit our cement tile shop to peruse our large selection of in-stock handmade master-crafted cement tiles. By the same token, you can call us at 213-788-4238. We'd feel happy to help you decide which of our encaustic tile designs would be perfect for your project.