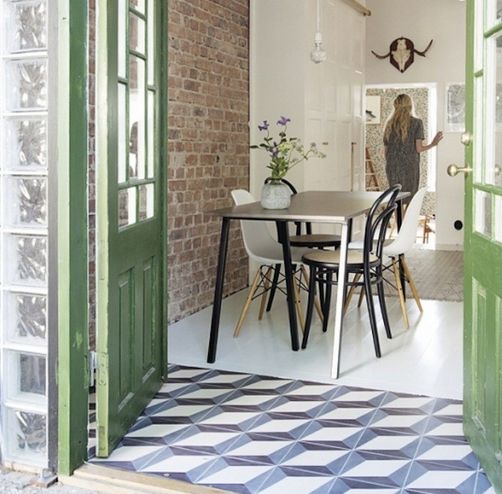 We've talked about the versatility of Burgos.  But what's the history of this adaptable cement tile pattern?  While it would not be surprising — given the design's graphic, contemporary feel — to discover that it was a concrete tile design that we'd created in the past few years, it's actually one of the historic cast bronze molds that we acquired early on.  We were drawn to the way it suggests influences from Spain, France and Italy as well as its ability to morph from an Escher-like pattern of steps to a simple repeat of four pointed stars to a complex arrangement of geometric shapes depending on how it's laid.  Not surprisingly, we've discovered that our clients are also intrigued by the possibilities of this encaustic tile design.  It often inspires them to merge the different patterns into a mellifluous whole.  The name was chosen to reflect this cement tile's blend of past and present.  Burgos, the town in Northern Spain after which this concrete tile in named, includes this same confluence of past and present —  a 12th century monastery coexists with the very modern Museum of Evolution — a juxtaposition that makes this place, and this encaustic tile, a paean to the timelessness of true beauty.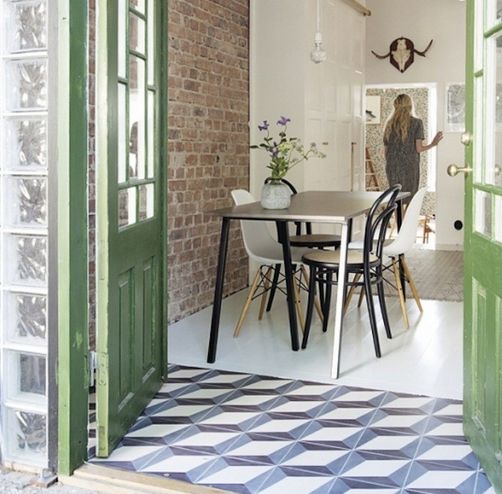 Available in stock in our online store in cream, caramel and silver or cream, caramel and pine or head on over to our interactive design tool to create your own color scheme.
The same qualities that make our cement tiles perfect for a hardworking coffee shop or restaurant space — in addition to their beautiful designs and vivid colors, our concrete tiles are long lasting, easy care and low maintenance — make it perfect for your home, whether used as floor tile or wall tile.  Call us today at 213-482-8070 to discuss which of our encaustic tile designs would be perfect for your home or restaurant project.