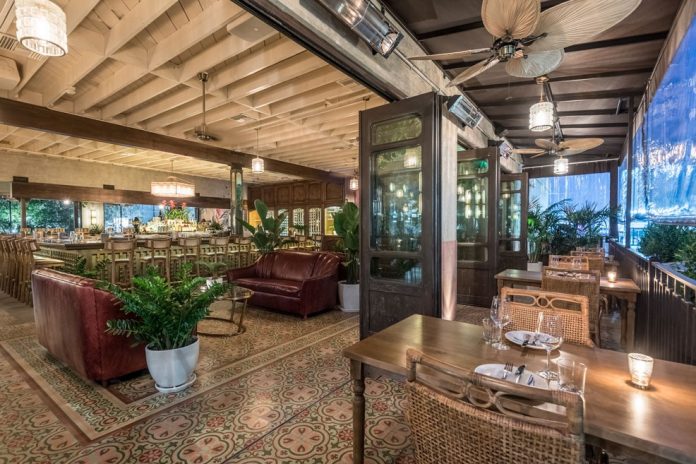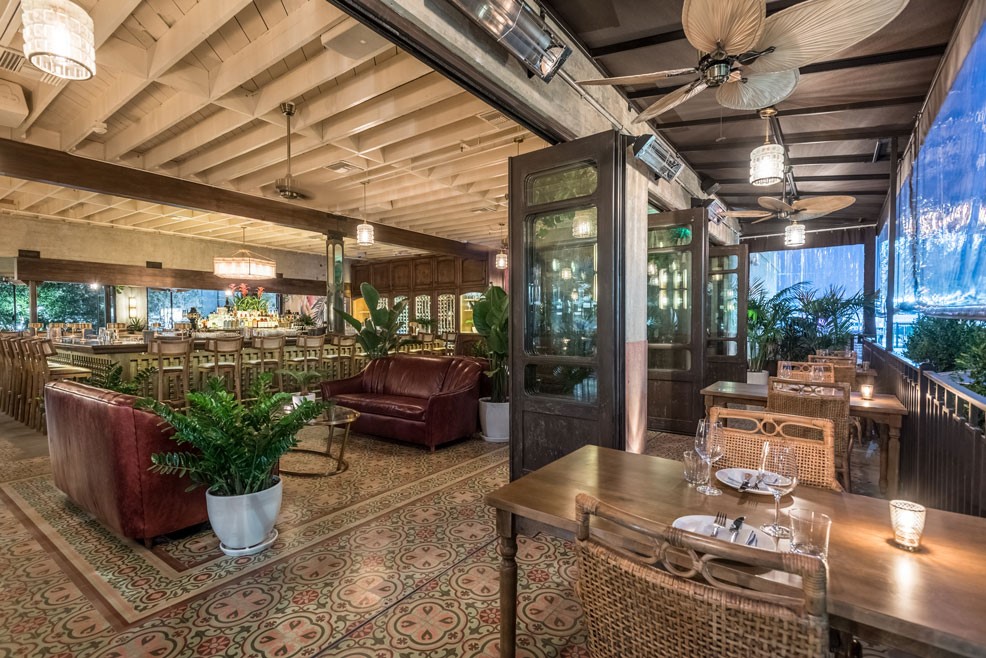 Cement tile is an outstanding addition to any home decor, remodeling or renovation project. These tiles are sturdy and will last for many years without a great deal of upkeep required. They can be had in a wide variety of colors and patterns, and these will not fade, as they are poured into the tile instead of painted on. They are popular in restaurants for their style and durability. Check out these refined and enchanting restaurant designs that make use of artisan-crafted cement tiles that you can recreate in your own home.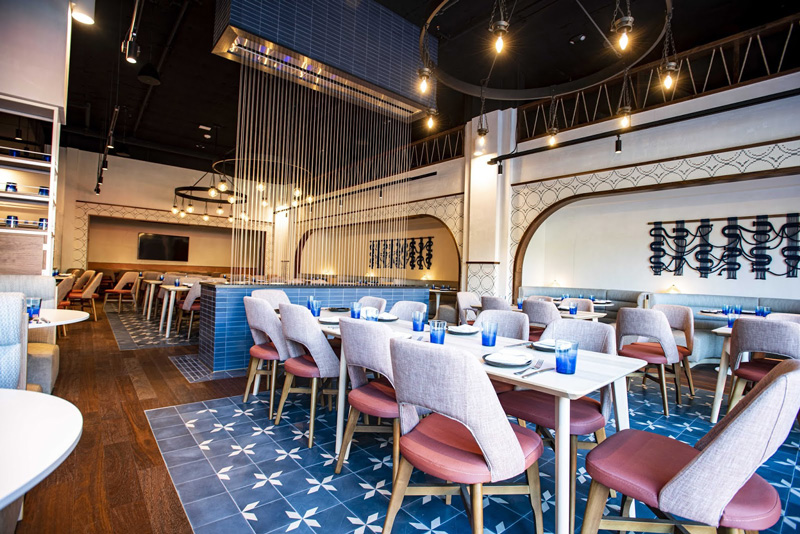 Meso Restaurant: Toscano Tile
Meso offers modern Mediterranean food to customers in the San Jose, California region. They are beloved not just for their menu, which offers unique takes on the flavors of the Mediterranean plus outstanding wines from all over the world, but also for unique cocktails, mixed drinks, and the ambiance they offer.
This ambiance is best demonstrated by their choice of Toscano tile with its diamond and flower-like patterns that creates a classy and unique design across the floor. You can replicate this pattern in your own dining area or even in your kitchen or bathroom for a unique old-world atmosphere.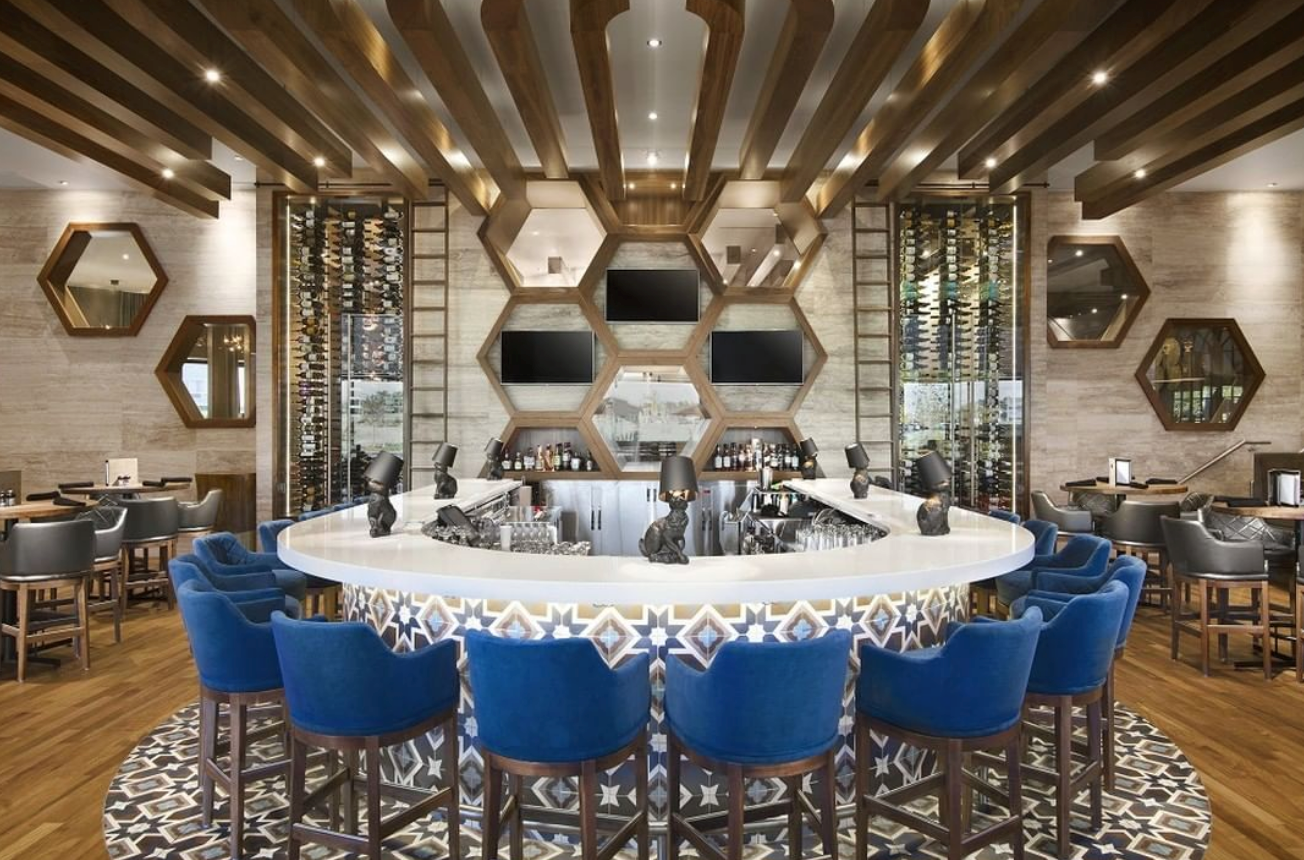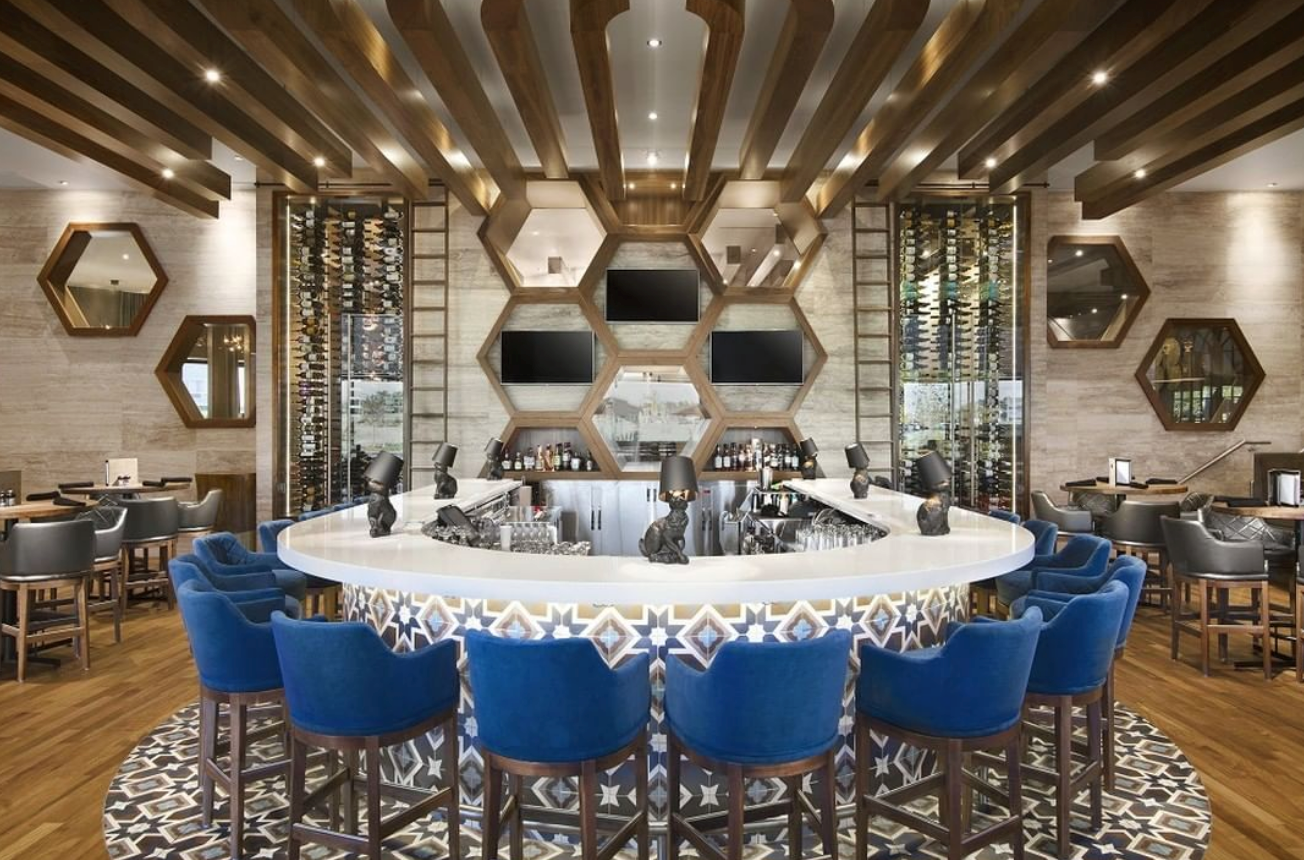 Chop Steakhouse & Bar: Corsica Tile
Located in Calgary, Chop is known for its fine cuts of steak, its outdoor patio and its shopping mall surroundings. Of course, its house-made desserts and rotating seasonal menu are not to be dismissed as part of its charm.
The use of Corsica tile patterns around and up the bar creates a kind of dynamic starburst pattern that would be right at home in just about any home bar, be it inside or in a patio. The pattern itself with its bright combination of blues, whites and tans, creates an instantly eye-catching impact that seems to leap out at you as soon as you walk in.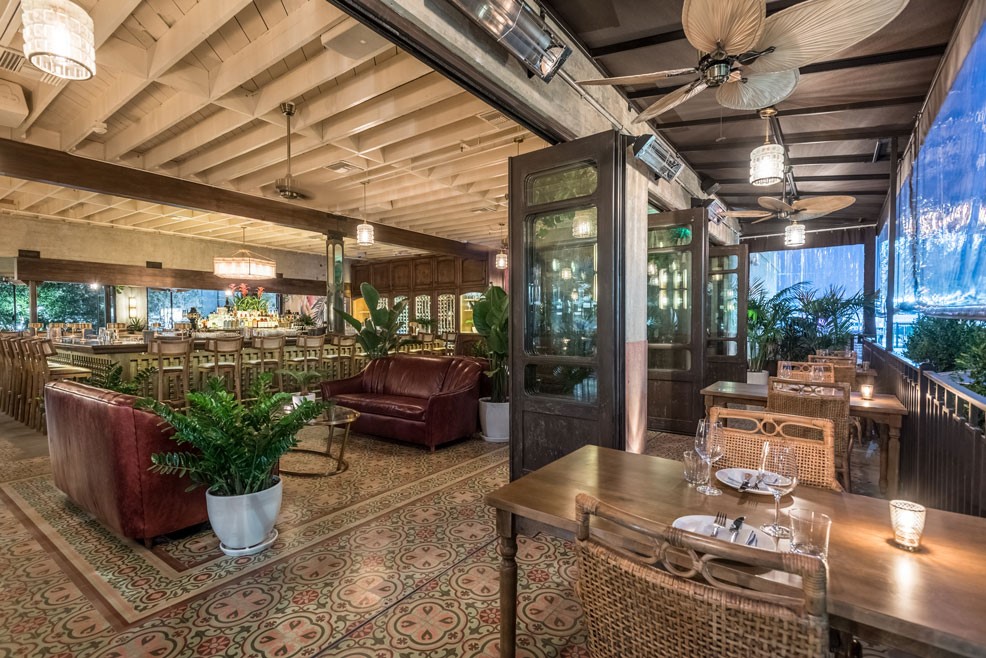 DAMA Fashion District Restaurant & Bar: Copenhagen Tile
The DAMA Fashion District Restaurant & Bar in Los Angeles offers Latin-inspired continental cuisine with a design that's touted as "tropical deco." It makes use of the Copenhagen tile design throughout the entire restaurant.
This tile pattern combines yellow, pine, terracotta and white in an old-world European design pattern which reflects a sense of traditional elegance. If you're looking to create this sense of refinement in your own home, these tiles would work well in any kitchen or patio gathering space.
More Designs to Consider
These are just a few of the dynamic and interesting designs that are possible with artisan-crafted cement tiles from Granada Tile. Check out 4 Stunning Cement Tile Designs for Your Restaurant for even more ideas you could translate from restaurant to home, or even to business locations of your own. From art-deco and ultramodern to classical European or exotic Eastern designs, just about anything you can imagine can happen when you make use of quality cement tiles.
Take inspiration from these designs or come up with your own, then take a look at our tiles in stock and get in touch with us to place your order or for the answers to any questions you might have today!