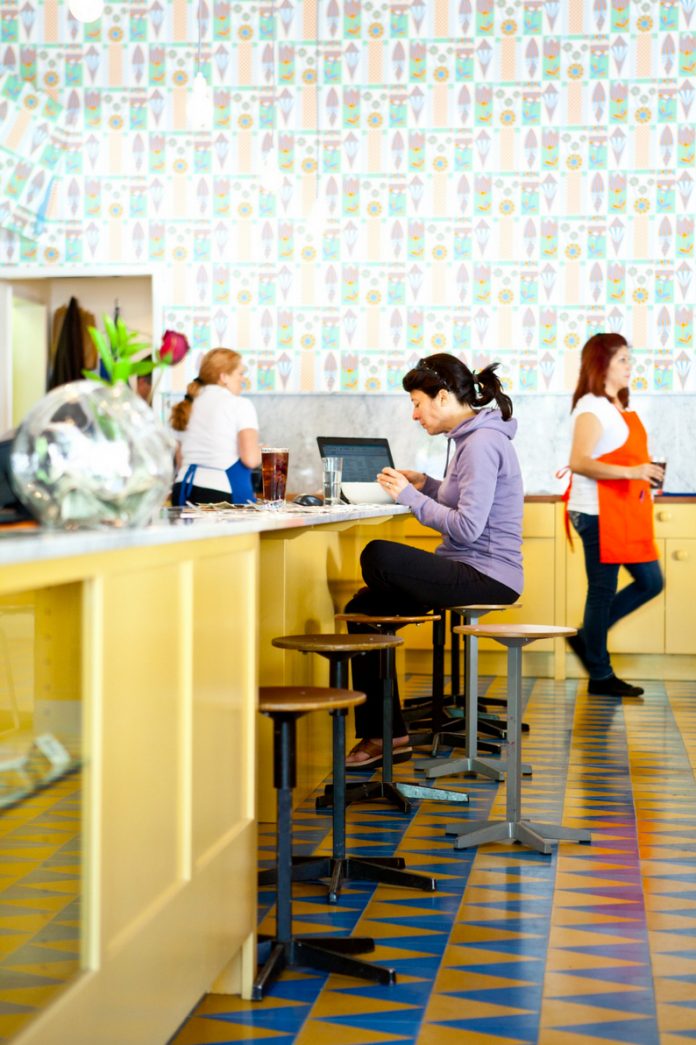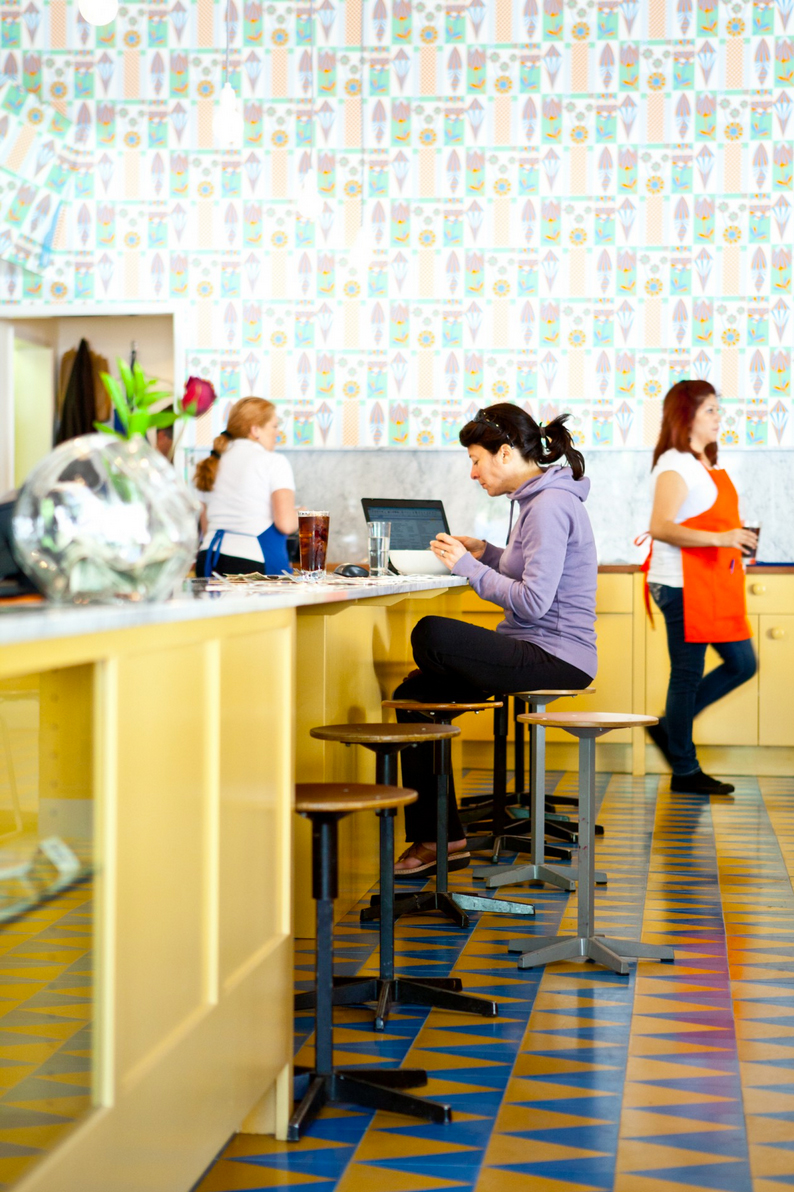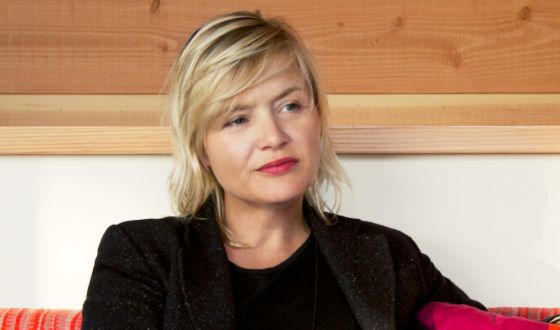 If the search for Fez cement tiles was what brought you to our website, then chances are we've got Barbara Bestor to thank for the referral.  Her use of our Fez concrete tiles in Intelligensia's Sunset Junction location in the Silver Lake section of Los Angeles is still — even seven years later — causing people to whip out their smart phones and take a photo to post to Instagram.  The words that describe the pattern are also words that could be used to describe Bestor: classic, simple and yet thoroughly modern.  Her work elevates simple materials (like cement tiles and plywood) into something bold and iconic.  Some of her other projects include the newly completed Beats by Dre compound in Culver City, Trina Turk in Palm Springs, Claire Vivier, the A+R Store, Stussy, Pitfire Pizza, Lou Wine Bar and Beachwood Cafe in Hollywood, which uses another one of our encaustic tiles, Khufu in mustard and blue — available as an in-stock color — to make a bold, bright statement.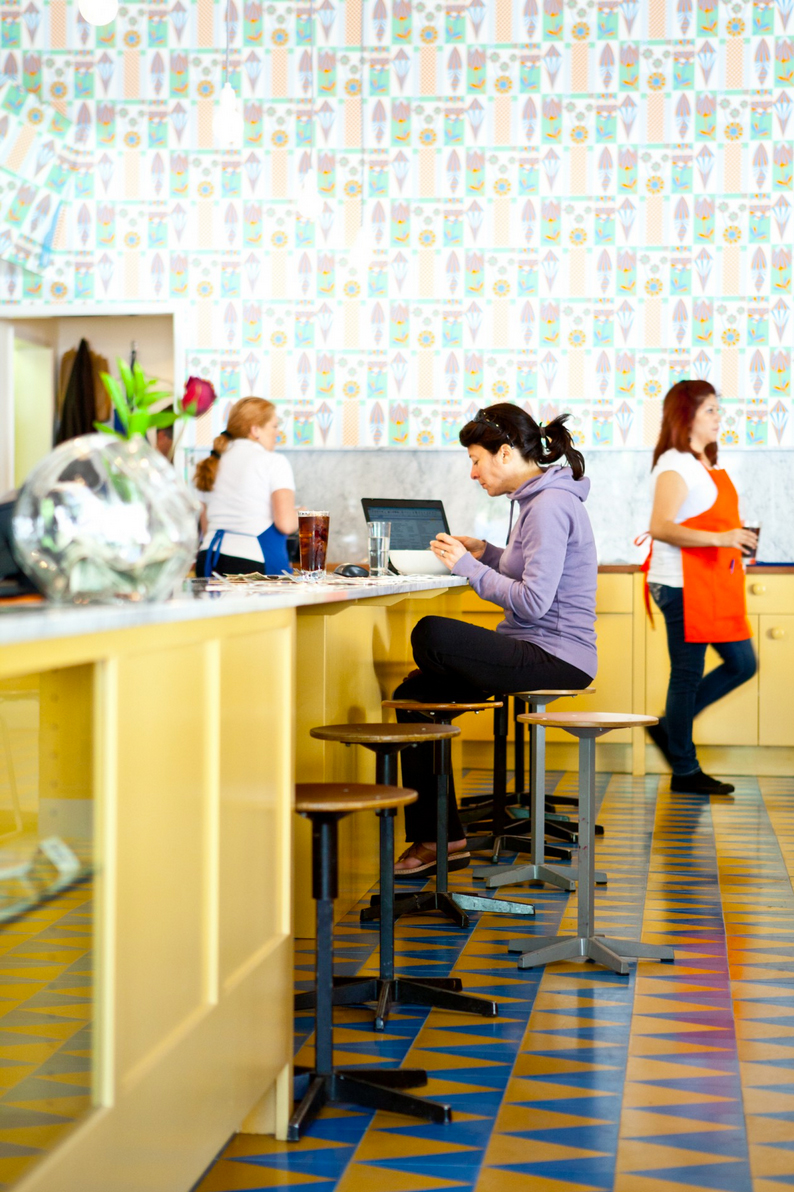 To purchase Fez tiles, click on over to our webstore here.  To purchase Khufu tiles, click here.
The same qualities that make our cement tiles perfect for a hardworking coffee shop or restaurant space — in addition to their beautiful designs and vivid colors, our concrete tiles are long lasting, easy care and low maintenance — make it perfect for your home, whether used as floor tile or wall tile.  Call us today at 213-482-8070 to discuss which of our encaustic tile designs would be perfect for your home or restaurant project.