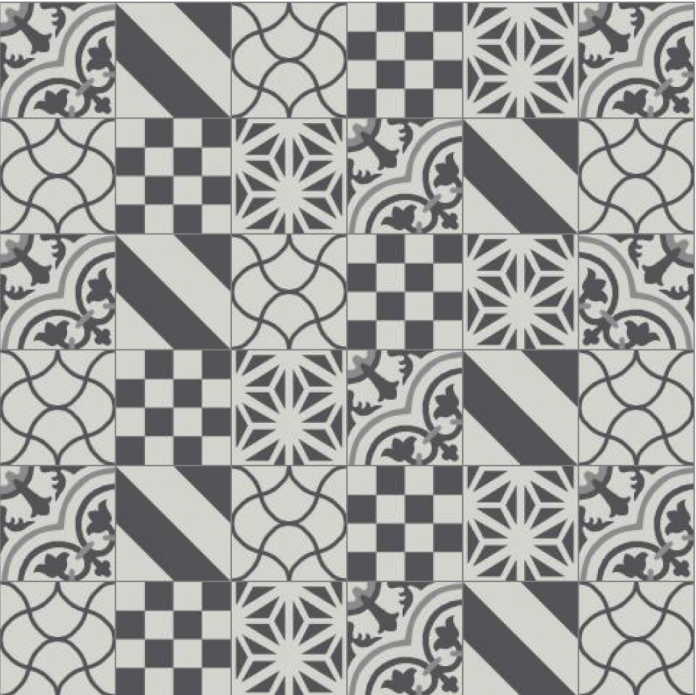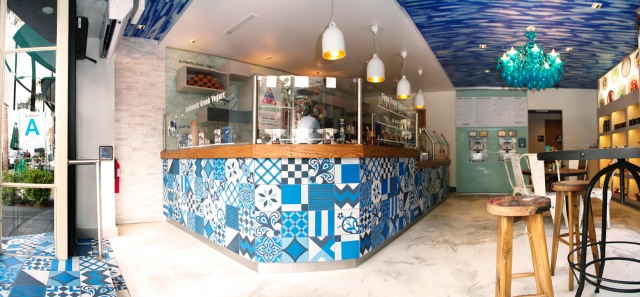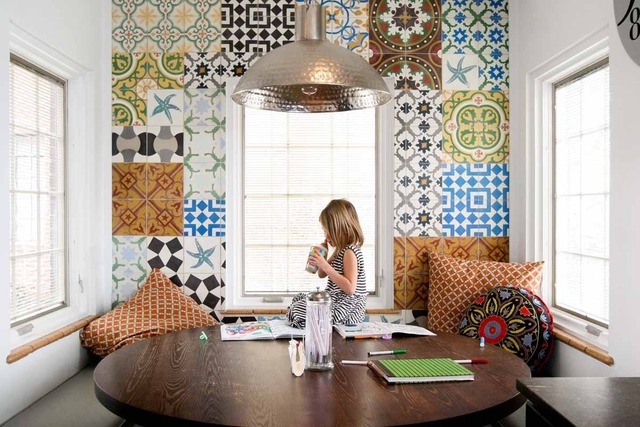 When it comes to cement tile trends, Patchwork is where it's at.  This eclectic and quirky look has quietly been gaining steam.  Colorful and exuberant, patchwork's riotous mix works just as well in traditional homes as it does in spare, modern ones.  And this collage of cement tile pattern and color doesn't need a large space for a big effect.  (See the two photos above: the kitchen of a home in Boulder, Colorado and the counter of GoGreek, a yogurt shop in Beverly Hills, California) If you're unsure if this look is for you, start with small doses — showers and/or shower concrete tile floors, a cement tile kitchen counter, the encaustic tile backdrop to a shelf of solid color dishes, the cement tile backsplash to your white stove, a patchwork cement tile hallway winding through your home, a feature concrete tile wall in a bathroom or a kitchen or a cement tile patchwork as the focal point in your outdoor space.  While this colorful look obviously marries well with white, it's also a great counterbalance to wood and rustic textures.  You can go for an all-over quilt pattern or try stripes of tiles. The patchwork cement tile look can be created with pattern or with color.  To see how it might work for you, hop on over to My Portfolio, the best place to begin when starting any of your concrete tile projects.  Sign up and then start to play with the cement tiles you've chosen.  (If you don't have any encaustic tiles in your portfolio, then create and save some using our design tools).  Here's our five tile pattern.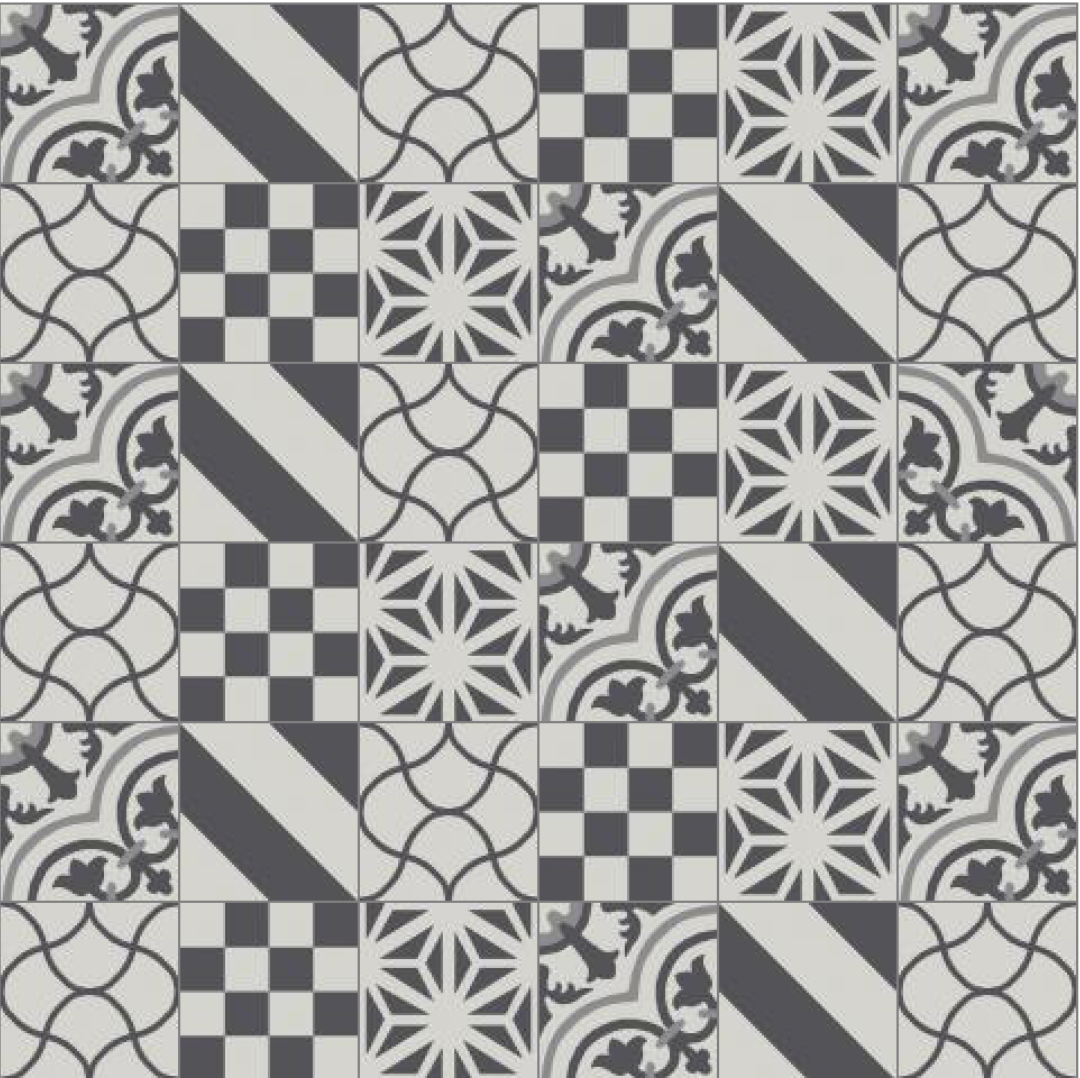 We chose a simple color palette of black, white and grey.  We began with our Cluny tiles,  laid in some stripes with our Santander tiles, some sinuous swirls with Istanbul, added playful checks with Alicante and finished with the warm geometrics of Tunis.  While we chose to impose some method to our madness (you'll notice that every other line is the same and that the tiles follow the same order), the only limit for the tiles in your home is your imagination. If you think this is a trend that can work for your home, we'd love to help you out.  Give us a call and chat with one of our cement tile experts and let us help you bring this look into your home.
The same qualities that make our cement tiles perfect for a hardworking coffee shop or restaurant space — in addition to their beautiful designs and vivid colors, our concrete tiles are long lasting, easy care and low maintenance — make it perfect for your home, whether used as floor tile or wall tile.  Call us today at 213-482-8070 to discuss which of our encaustic tile designs would be perfect for your home or restaurant project.