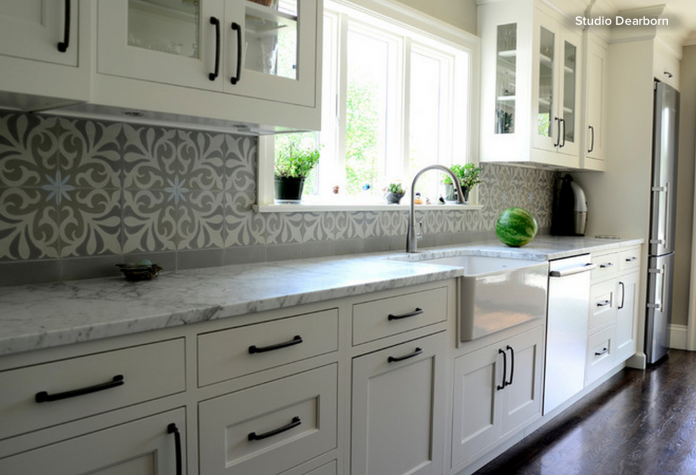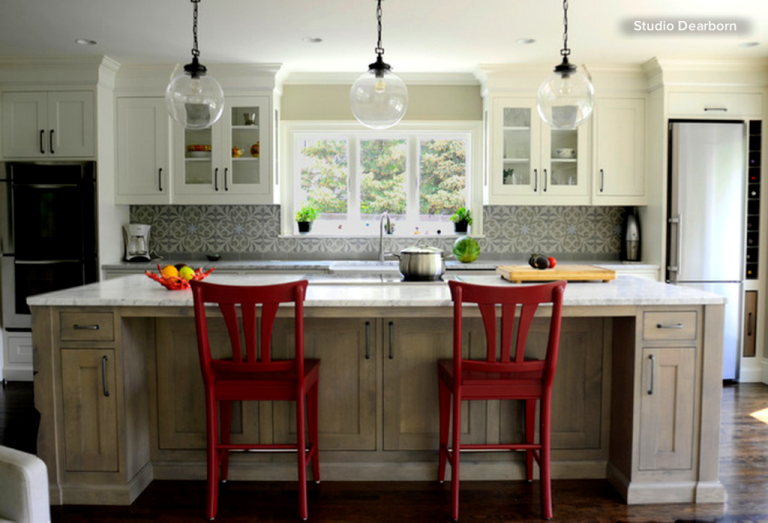 We're drawn to any project that includes beautiful cement tile and this kitchen from Houzz is one that recently caught our eye.  Talk about looking on the bright side!  When Hurricane Sandy flooded this Larchmont, NY kitchen, the owners took it as an opportunity to go bigger, brighter and better! A raised floor brings the formerly sunken kitchen level with the rest of the house.  A single wall of appliances and cabinets, a hard-working island and walk-in pantry streamline the space while the mix of stainless steel appliances and white cabinets reinforce the fresh, open feeling.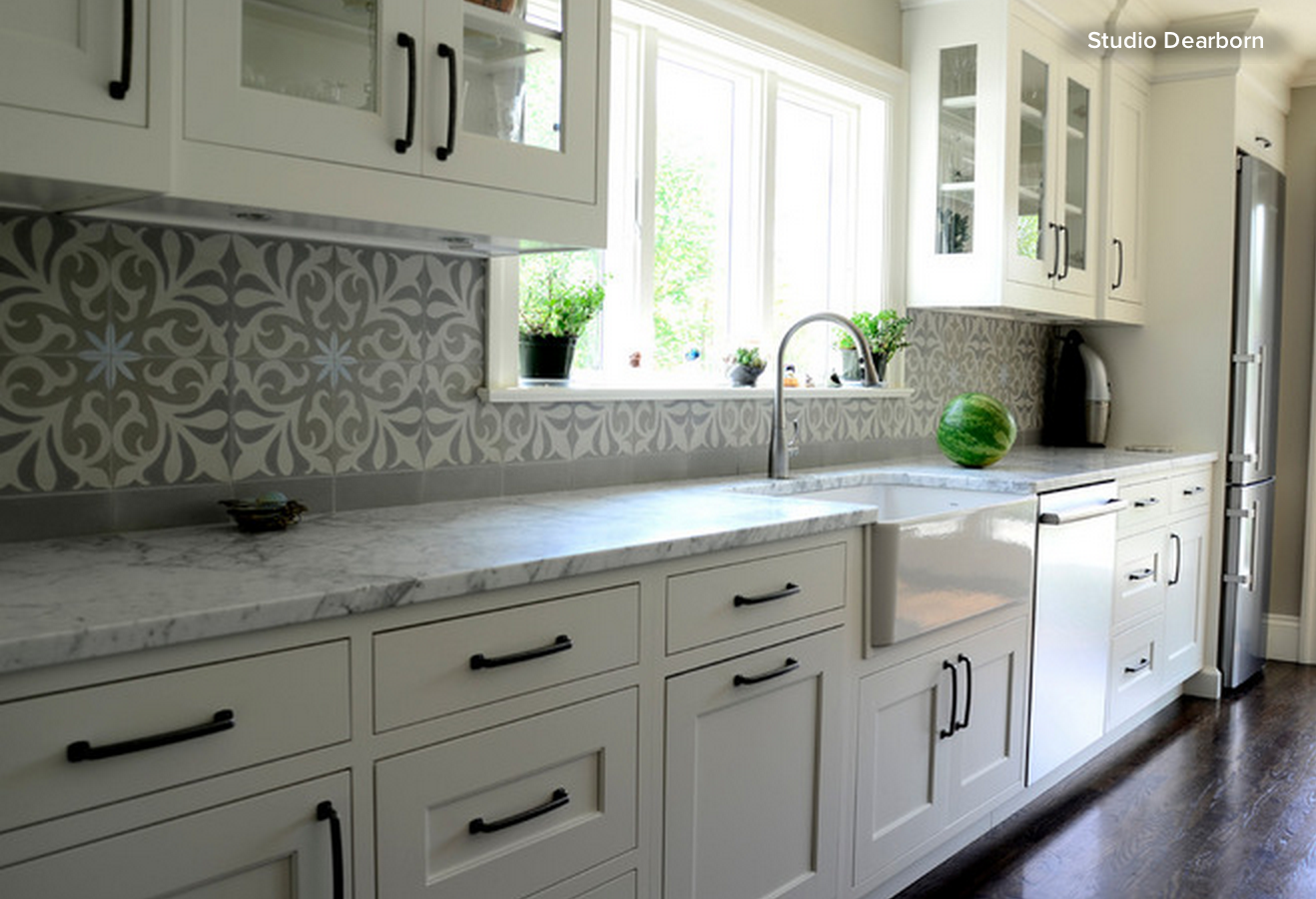 But the key element tying together the grey stained island and the marble countertop to the rest of the space?  Why, that cement tile backsplash of course!  You can get a similar look using either our Cluny concrete tiles or our Normandy encaustic tiles in silver and white.  For an exact match to this pattern, we can also create a custom cement tile for your space. Have a favorite project from a magazine, blog or website that you'd love to recreate using cement tiles?  We're happy to fabricate custom tiles for your project.  Just give us a call to discuss your ideas.
The same qualities that make our cement tiles perfect for a hardworking coffee shop or restaurant space — in addition to their beautiful designs and vivid colors, our concrete tiles are long lasting, easy care and low maintenance — make it perfect for your home, whether used as floor tile or wall tile.  Call us today at 213-482-8070 to discuss which of our encaustic tile designs would be perfect for your home or restaurant project.