As the 90s taught us with their carpeted bathrooms, not all design trends are truly timeless. One of the few interior decor trends which have never failed to impress is the creative use of cement tile. The right use of cement tile patterns and designs within your home will create timeless beauty that is not just a passing trend. Intricate, sweeping lines or bold blocks remain as everlastingly beautiful as they were when used in faraway lands a century ago. Some things never go out of style, such as these four enduring cement tile designs.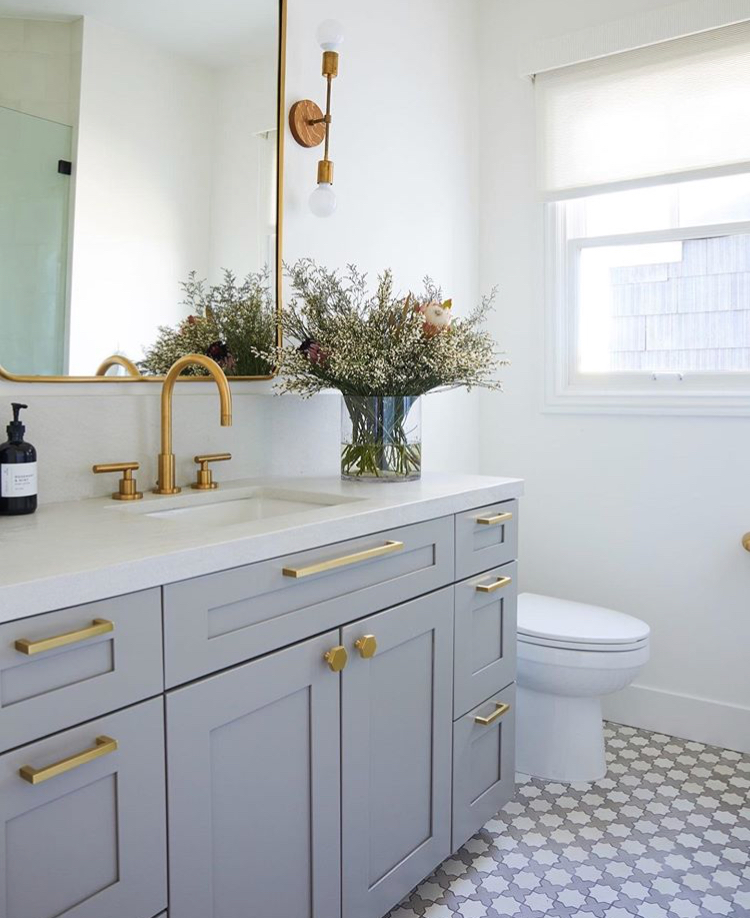 In the home designed by Mandy Cheng, the use of soft, neutral cement tile gives a small bathroom an intriguing twist. Paired with classic Shaker cabinetry and modern brushed gold fixtures, the greys and whites of the relatively small floor pattern open up the space and provide a luxury hotel-like feel. The Star & Cross pattern works because of its simplicity; the repeating, clustered stars compliment the trendy bold fixtures. Available in a variety of colors, it can be easily incorporated into any existing decor.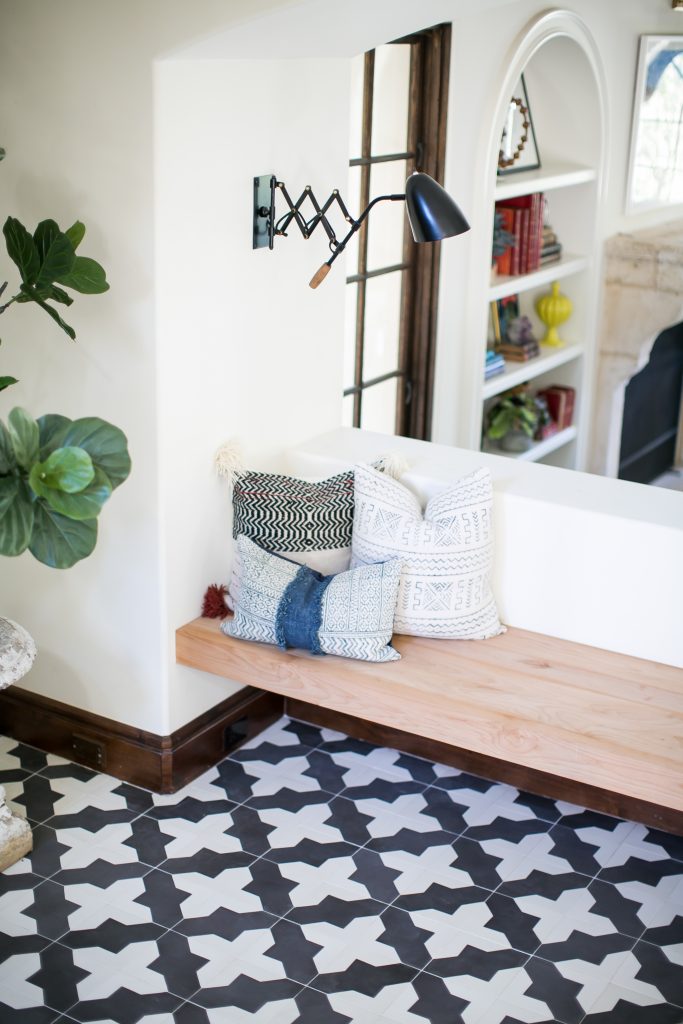 2. Badajoz
Classic black and white tile is given an upgrade with the Badajoz pattern. The pronounced cross pattern is bold and at the same time, calming in this off-white and grey pattern. Perfectly matched with dark wood baseboards and bright white walls, as shown in the photo, Granada Tile's Badajoz pattern is ideal for homeowners looking to simplify their decor. Even better, the beautiful cement tile is in stock and available for order now!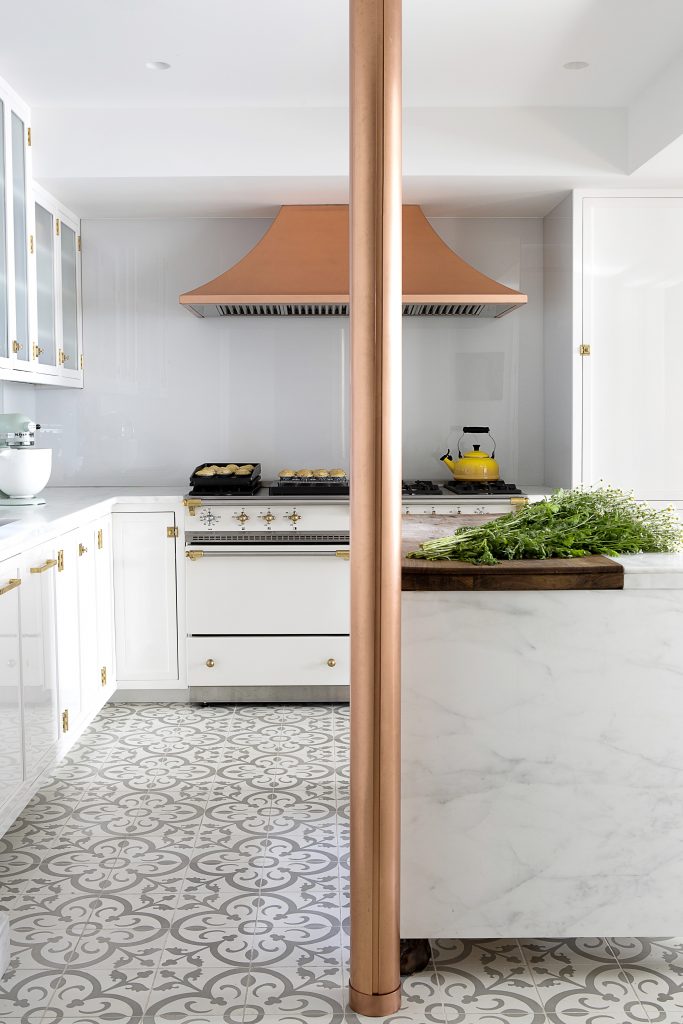 3. Normandy
Named after the region in France, the Normandy cement tile pattern is evocative of French medieval churches. The romantic tile tears away from the austere lines, sometimes associated with tile patterns and introduces homeowners to the art of graceful decor. Working well with this designer's vision, the gentle greys of the tile's coloring soften the harsh white kitchen palette and provide elegance to the minimalist cabinetry.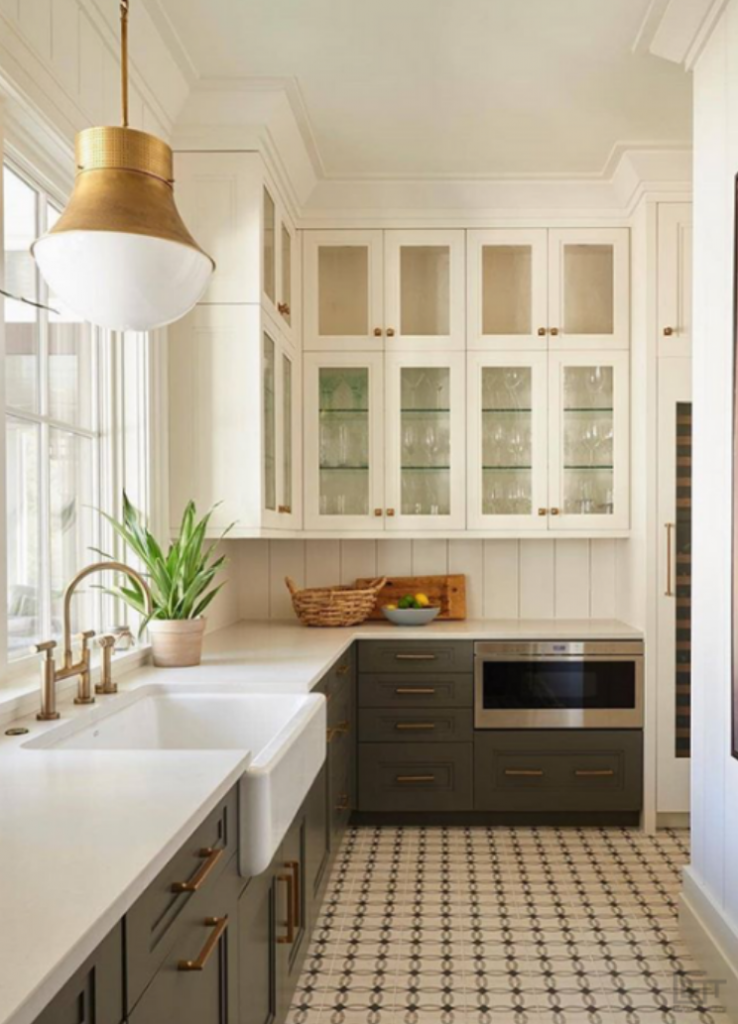 4. Athens
Josh Gibson's photography does justice to the kitchen designed by KS McRorie Interior Design. In this modern kitchen, two-tone cabinetry and shiplap backsplash do plenty to speak for trendiness. Designers chose to ground the ultra-hip kitchen with Granada Tile's Athens cement tile, which offers a stunning open-point star pattern reminiscent of classic 1960's designs. The mixture of modern with timeless warms the space, making Athens cement tile a perfect option for someone looking to have a homey but fresh kitchen design.