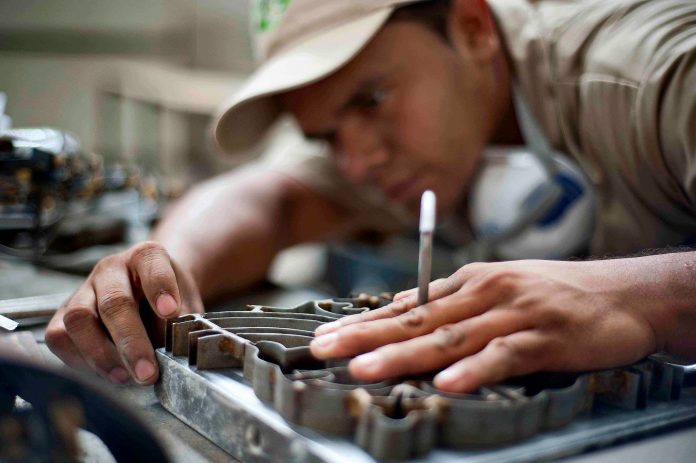 Besides being stunningly beautiful, encaustic cement tiles offer a myriad of benefits which make them a step above the mass-produced ceramic tiles. Fully customizable, durable cement tiles provide a wealth of beauty to any space and can be installed just about anywhere in the home needing a dose of creativity.From kitchen backsplashes to faux 'rugs' in a chic living room, they've swept the nation as a hardy, cost-effective way to introduce style into a space. Before you install, there are a few things you should knowabout encaustic cement tile.
1. How Encaustic Tiles Are Made
Looking at the array of tiles available on the market, there becomes apparent two main types of tile:ceramic tile and encaustic cement tile. While ceramic may come at a lower price, it's for a reason. Ceramic tiles are made of clay and fired in a kiln, either glazed or unglazed. To contrast, encaustic cement tiles are made of a variety of ingredients (including natural sands, pure color pigment, and marble powder) and are formed using pressure. Besides being eco-friendly, ensures each tile comes out perfectly specified to a homeowner's preference.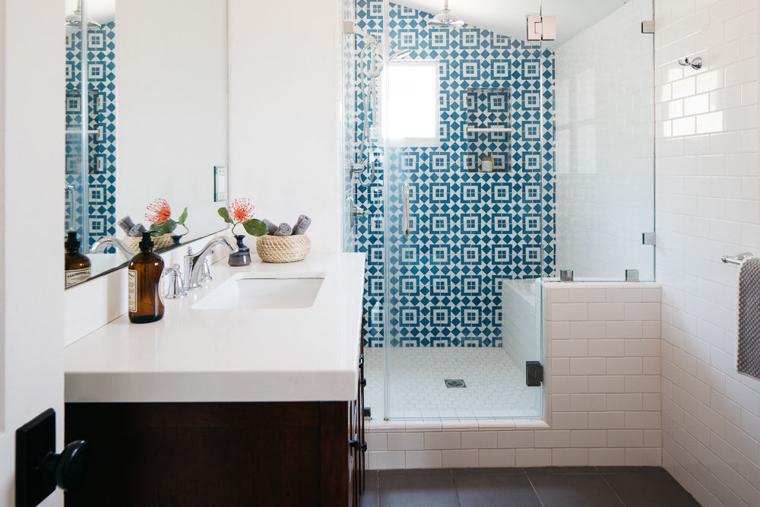 2. Fully Customizable
One of the many reasons cement tile has stood the test of time is because it can be fully customized to a single person's specification. Due to the materials used in its conception, cement tile can be made in nearly any color, pattern, or shape. Sweeping arabesque patterns in vivid blues are as easy to form as sharp modern lines in en vogue grey tones. The ability to be fully customizable is why so many people choose to install cement tiles over ceramic, and the choice is only further reinforced by the durability of each tile.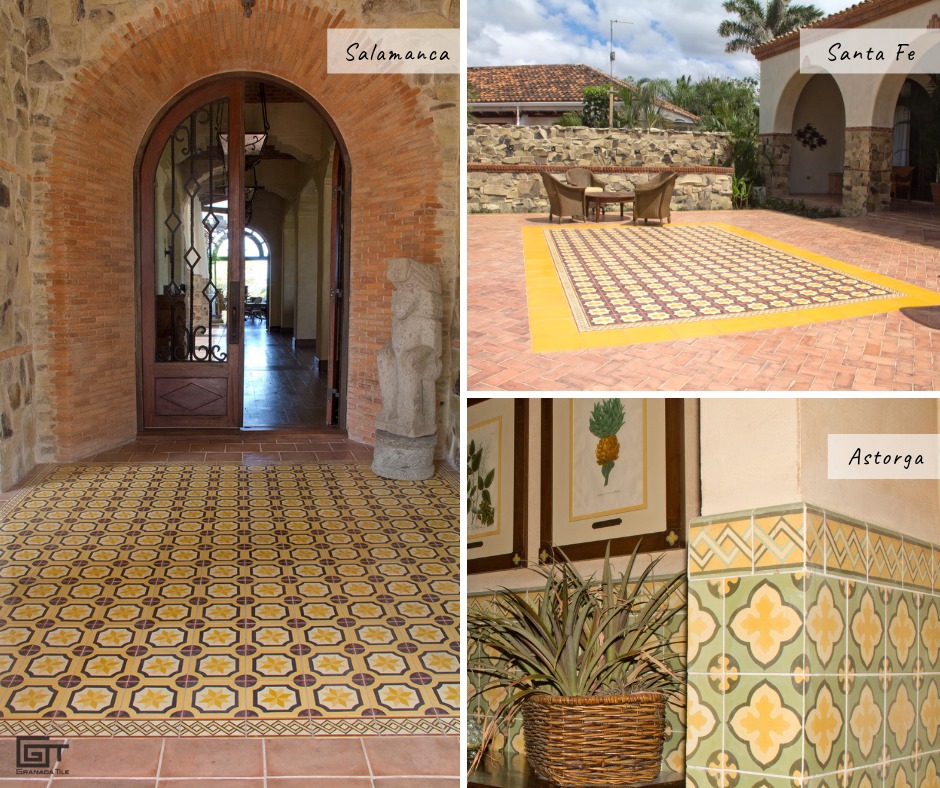 3. Colors Are Endless, but Location Matters
While we love our tiles, we must sometimes acknowledge they have to work in tandem with nature. Before you install your encaustic cement tiles, take a few minutes to work through where they'll be placed. Sunlight can fade blues and greens and make your beautiful patio look a little worn. It's best to choose warmer colors such as red and orange or neutrals which work with any decor for outside areas; inside, however, your can use open to any of our encaustic cement tile choices, in any color without worrying about fading.
4. Wall Tiles Can Be Used on Almost Any Surface
As we mentioned earlier, encaustic cement tiles can be used almost anywhere for a splash of color – but the material you're installing your tile on does matter. Floor tiles tend to work best when on an even, well-prepared concrete surface while wall tiles are more malleable on their surface. Because floor tiles take a lot of pressure through walking, furniture, or appliances, they need a sturdier installation surface. Wall tiles don't usually have pressure applied, so they can be placed on plaster, drywall, cement, or cement backer board. Convenience is key, and our in-stock tiles can be conveniently installed on nearly any wall surface.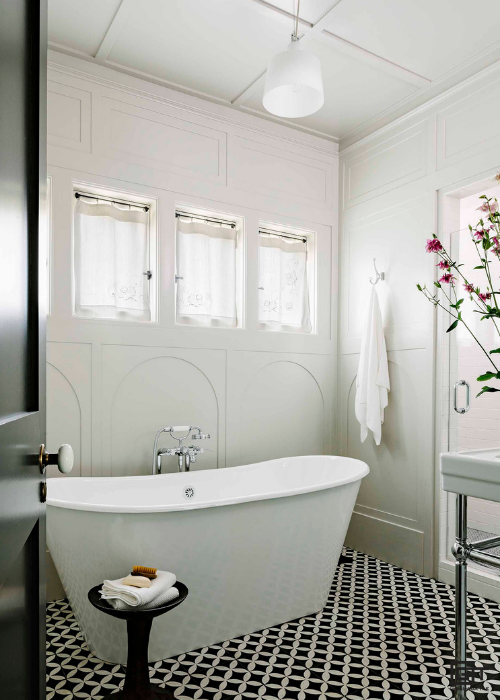 5. Seal Thoroughly
An important part of both installing and maintaining your tiles is the sealing process. To have a long-lasting tile which will hold color and sheen, they must be pre-sealed and sealed once grouted. Pre-sealing is required before laying any tiles to ensure they don't become stained by the grout (and never use a dark grout with encaustic cement tiles!). Once pre-sealed to the manufacturer's directions, you can lay the tile. Once it's set and grout has been applied, another coat of sealant should be applied to the clean tiles to keep them from water, oil, and dirt stains during future use.
There are necessary steps to take before installing any of our cement tiles, but the end result makes the ounce of preparation well worth it. A professional tile installer may be a good call for larger projects, but many small ones can be handled individually. If you have any questions or would like to order any of our cement tiles, contact Granada Tile at (213)-788-4238.