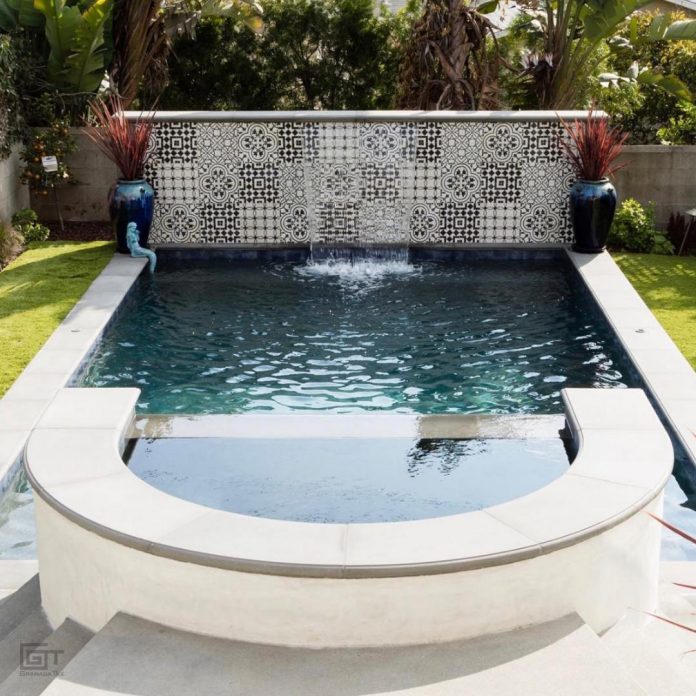 From the stunning Bordeaux to the Moroccan-inspired Arabesque, Granada Tile's handmade cement tiles are sweeping the world as a unique way to improve the look and feel of any space. Decorative tiles have been used for generations for flooring, accent pieces, and entryways due to their long-lasting lifespan and stunning array of colors and patterns. Contrary to common ceramic tiles, handmade cement tiles offer the ability to customize any aspect of the design to suit your style. Be it bold and bright or muted but mesmerizing, handmade cement tiles give you the perfect means to upgrade your space.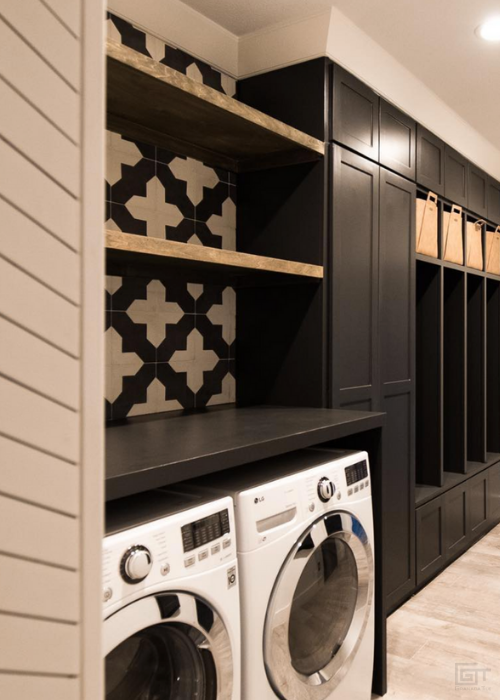 Where Cement Tiles Get Their Beauty
Cement tiles begin their life by combining a variety of natural ingredients to mimic the color palette of your dreams. Unlike ceramic tiles, which are created using a mixture of red, white, or brown clay, cement tiles are composed of everything from marble powder to pure color pigment to sand. Using pressure, the mixture is compressed into a stunning and utterly unique tile. Because of the different ingredients used to create them and the fact they are made one-by-one, handmade cement tiles are entirely customizable. While our stock of available tiles are gorgeous by themselves, you are not limited to them. You can change the color, shape, or pattern at your whim.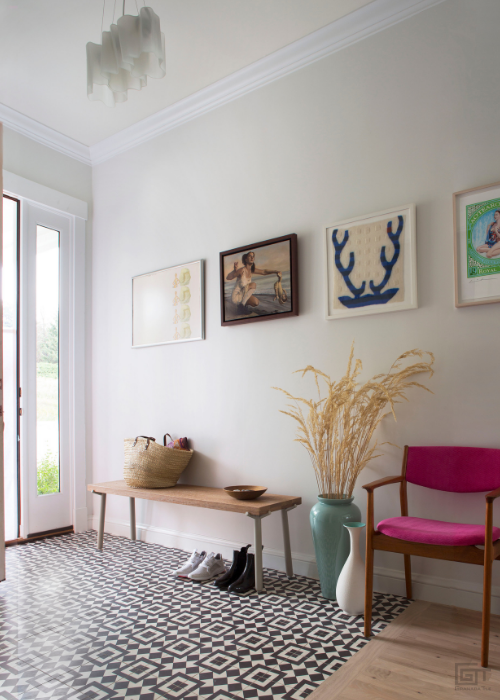 Where to Use Cement Tiles
Using handmade cement tiles could never be easier. Applied as easily as any other tile, cement tiles can be used in nearly any part of your home. From staggeringly beautiful faux rugs which usher guests into your living space to sweeping backsplash patterns reminiscent of faraway lands, the opportunities are endless. Cement tiles can be utilized both inside and outside because of how durable they are (homes from centuries ago are still being uncovered with cement tiles intact), making them an excellent choice for a patio upgrade which blends seamlessly into the kitchen or main foyer.
Classic but ever-changing, cement tiles work both within and outside of modern trends. For an immediately posh upgrade, you can weave a patchwork pattern onto a basic kitchen island or, as shown below, a pool's waterfall. While the patchwork trend may not work for everyone, resigning it to small spaces prevents it from being overwhelming to existing decor. The use of handmade cement tiles to intersperse varying patterns within the same color family grounds the eclectic look, keeping it simple but breathtaking.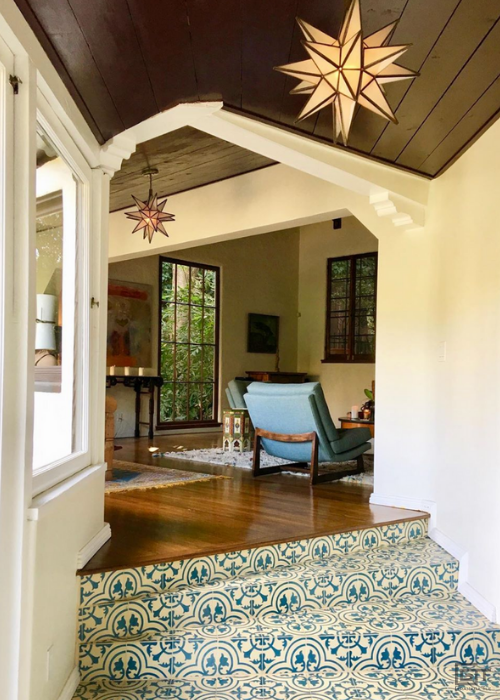 Using Cement Tiles in a Cost-Effective Way
One of the best things about using handmade cement tiles to upgrade your space's look and feel is the ability to only use a little to get a lot of effect. With the bright, bold patterns so commonly found with custom tilework, you can opt to use them as a staircase accent which will titillate guests as they approach them. Using them to spruce up an otherwise bland entryway is also a great way to get a lot of bang for your buck. To find out more on how to improve your space, contact our sales team at 213-788-4238.