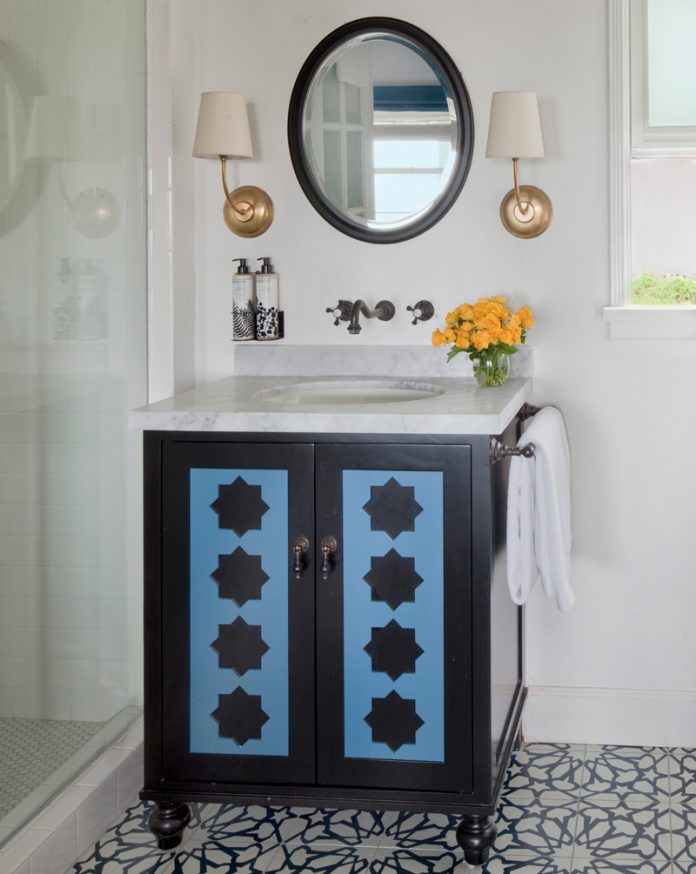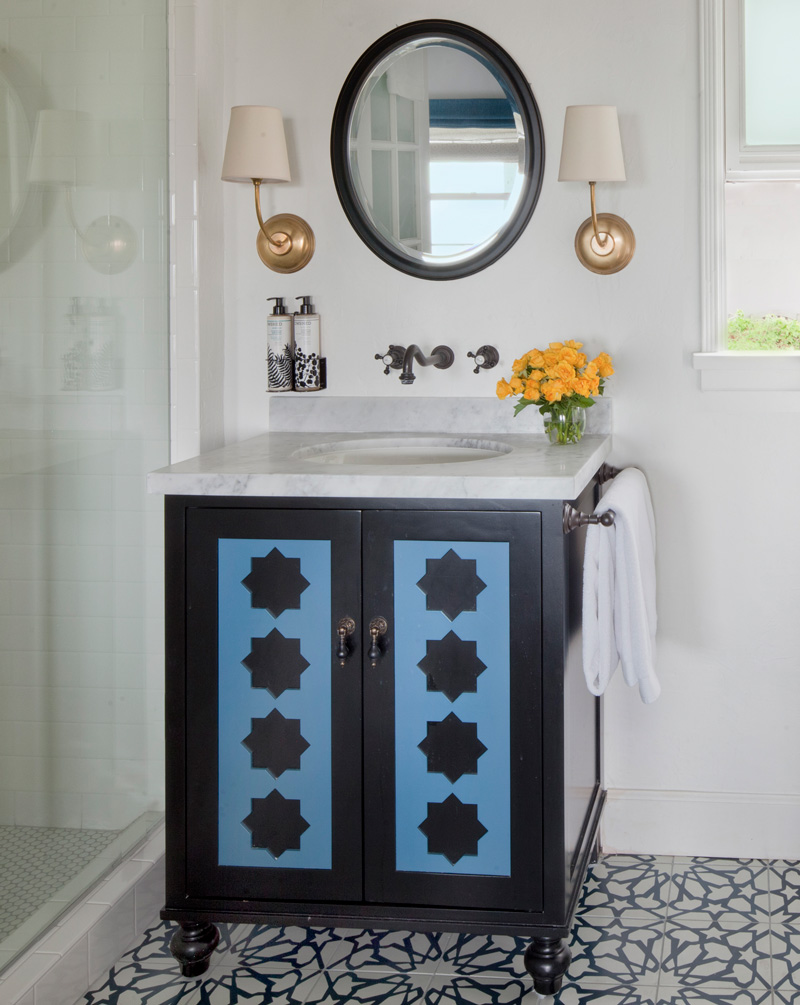 Very few tile styles get the honor of being both 'timeless' and 'versatile' anywhere in the home. The bathroom is the tile's palace, where it gets a moment in the spotlight as it enchants visitors with sweeping patterns and vibrant colors. Moroccan tiles are the sultan of the palace, being able to effortlessly blend in with modern, contemporary homes and the classic romantic styles of yesteryear. Moroccan style tiles have long been a staple in the interior designer's toolbox. Encaustic tiles are able to be made in nearly any color combination, and the Moroccan style makes them the top choice for many bathrooms.
Moroccan design has long captivated interior designers. The classic styles feature curved lines blended with sharp angles, and their influence has spread far past their Moorish origins. The most common and easily recognized element of Moroccan tile designs is prevalent in Granada Tile's Sofia pattern with its intricate knots and bold colors. Incorporated into simple bathrooms, the Sofia tile shines against stark whites and softens sharp lines of modern plumbing fixtures, but it can be just as easily shifted into more traditional bathroom designs. By opting for colors which complement the Sofia tile's natural coral and sage tones, a bathroom can be both soothing and visually striking without seeming overwhelming.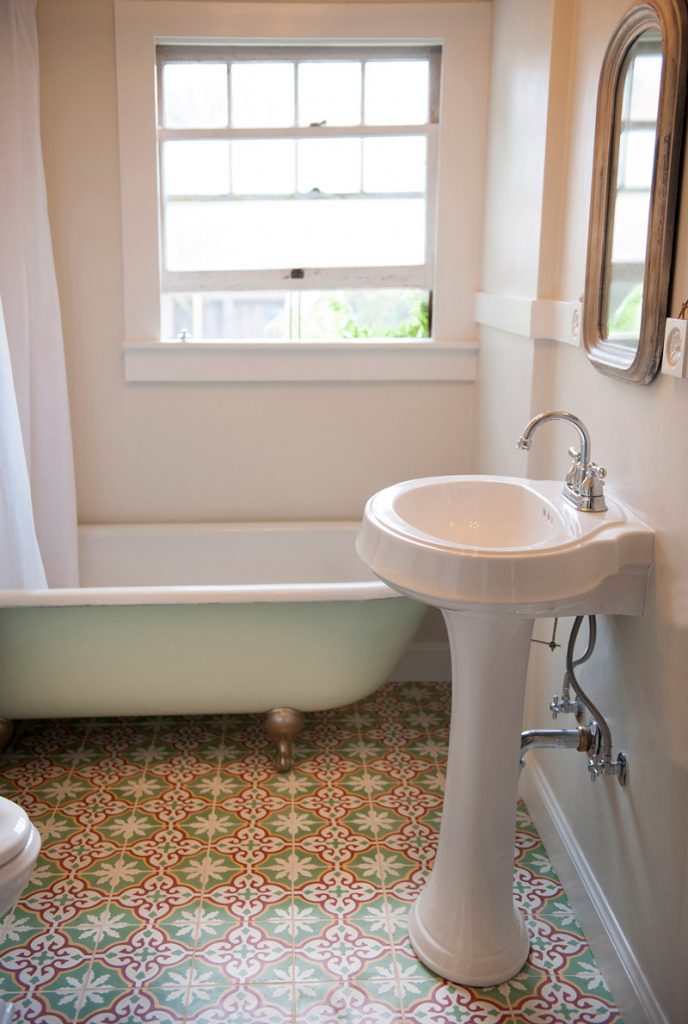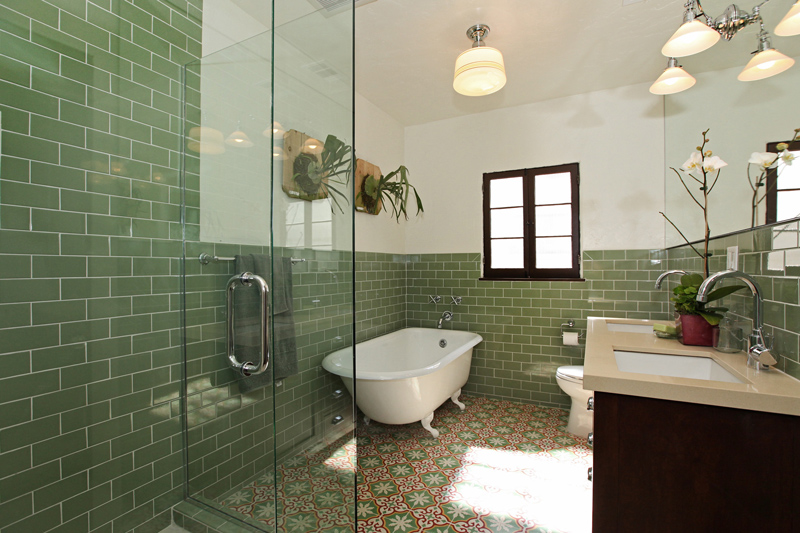 While many people think of curved lines as traditionally Moroccan, they branch out into a wide variety of Celtic knots, sharp starbursts, and intricate stars. Moroccan architecture used to feature many curved entrances, and the designers of the time balanced these curved arches with sharper lined tile work. This principle applies to modern architecture, and soft bathrooms are given an edge with the tight patterns of tiles such as the Mediterranean-inspired Alhambra. Stars and geometric lines are softened with the use of cool-toned palettes, lending a relaxing atmosphere to even the smallest bathroom.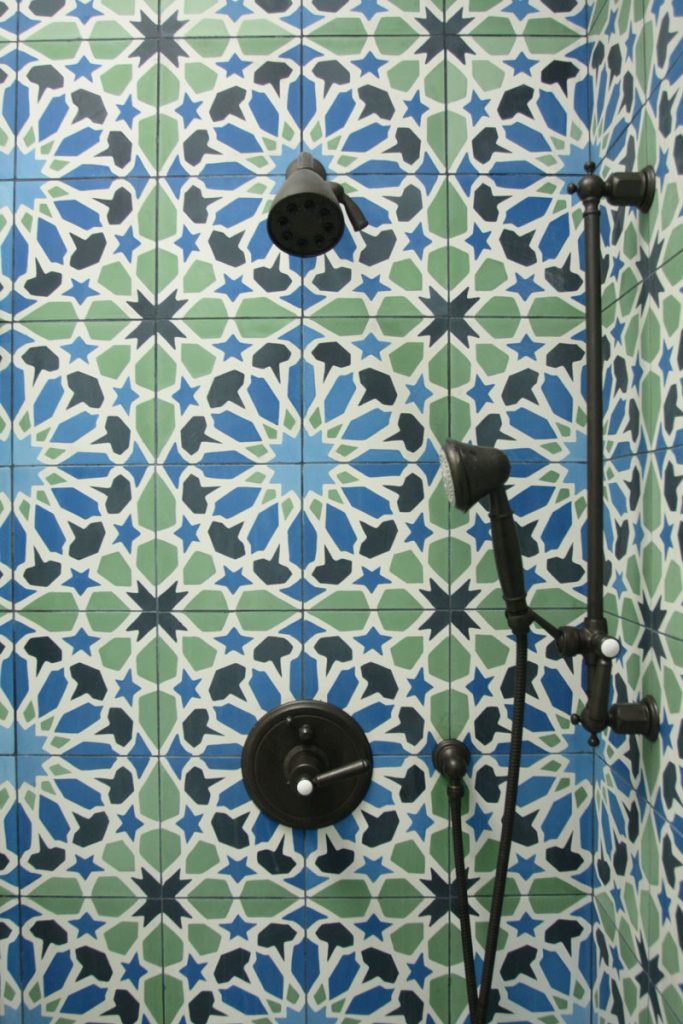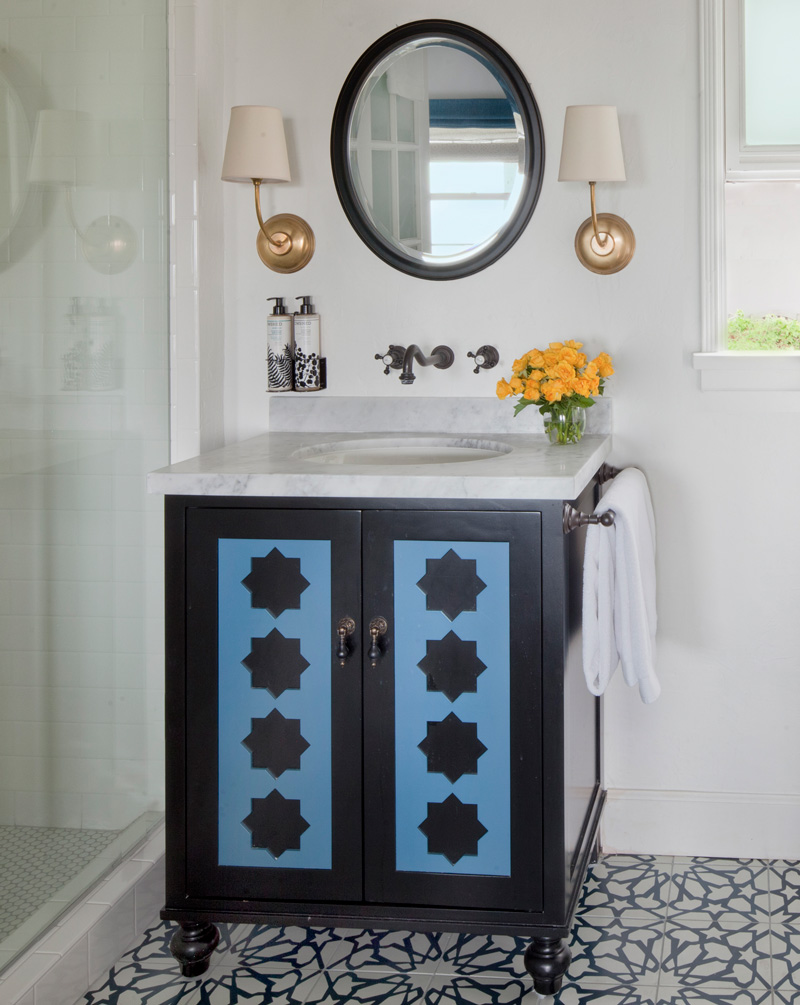 Some great examples of Moroccan color palettes become visible in the extraordinary blues of the Fez tile. The name conjures images of a bustling marketplace filled with people; and the tile paints a picture of this kind of energy with a tight, bold pattern and bright blue colors. Used exceptionally well in smaller spaces, such as a bathroom floor. It works in tandem with modern decor, and pairs perfectly with open, airy fixtures to avoid overcrowding. Incorporate any of these beautiful tiles into your home, and order now or contact our team at 213-788-4238.