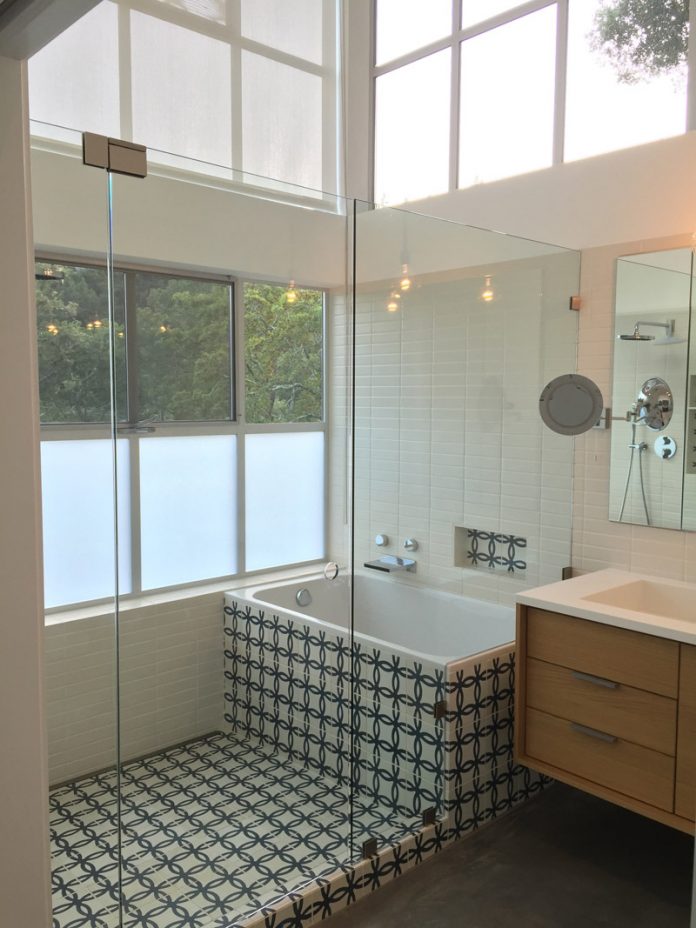 In a world of IKEA furniture and DIY projects, architects and designers need to be creative when adding unique elements to a home. Incorporating handmade encaustic cement tiles is an excellent starting point, but everyone has seen a backsplash, and it may be lacking the 'wow factor' a client is looking for. There are creative and simple ways to incorporate encaustic cement tiles, which will lend an air of intrigue to a home, and we're here to give you five unique ways. To learn more or order any of these stunning designs, contact our team at (213) 788-4238 for more information.
1. Tile 'Rugs'
Many might balk at the idea of having any form of a rug in the bathroom when the idea is presented, but you can ease your client's minds and give them a unique pop of color in the bathroom with a tile 'rug'. Tile rugs have been bursting up in design magazines such as Elle Decor for a while now, and they're an easy way of adding visual intrigue to a small space. Specially chosen sections in a bathroom or living space are given a bright color splash and added contrast with the tile rug, such as the use of the Echo Vegas tile in the below bathroom.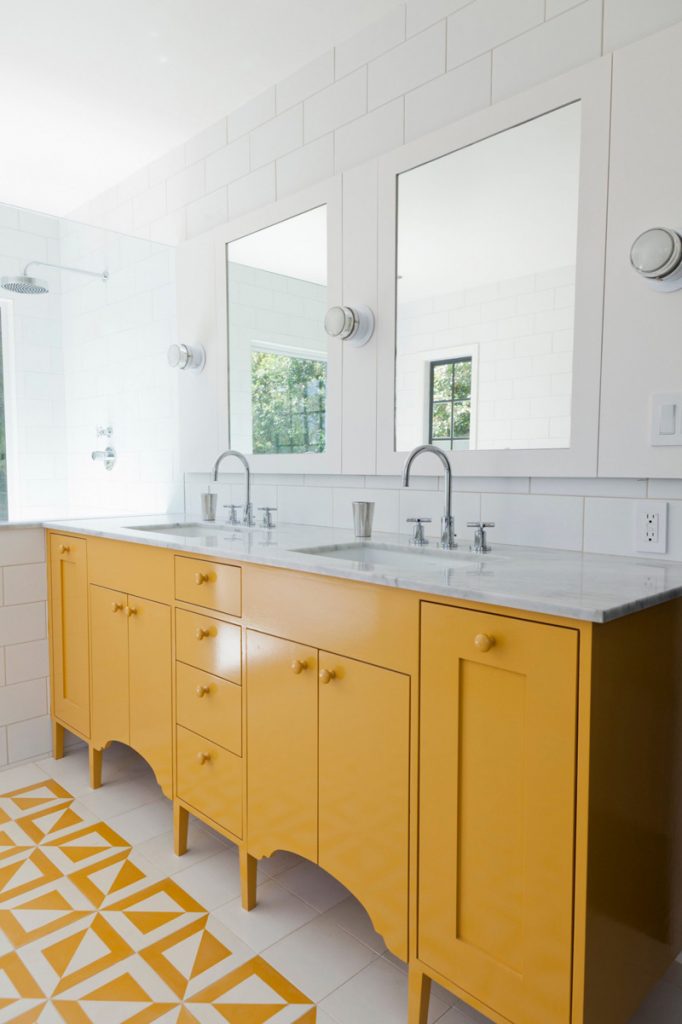 2. Stairway Accents
Stairs don't need to serve just a utility purpose; they can also be a part of a home's design. With the use of Granada Tile's Santander tile, the stairs shown below are given visual interest on each step. Alternating striped patterns and a neutral color palette keep this from being overwhelming in contrast to the shiplap paneling on the stairwell, although in homes with simple decor bright colors may be a wise choice.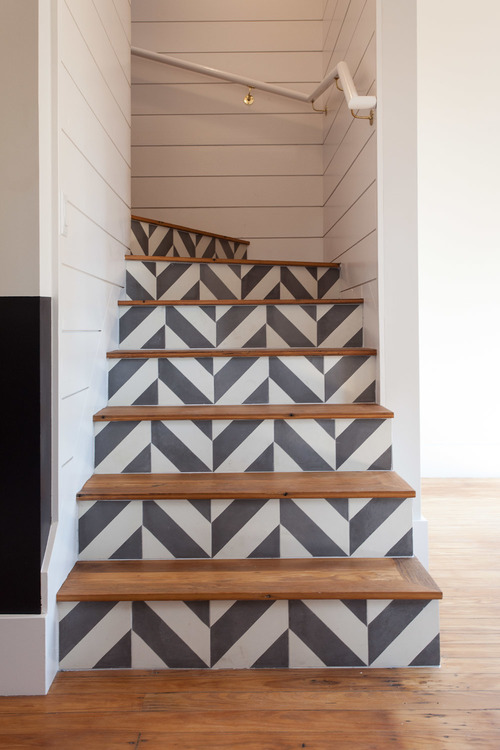 3. Room Divider
Minimal yet useful, the humble room divider is given an upgrade with the use of handmade cement tiles. Open floor plans remain the hot commodity in modern homes, but visually breaking up common spaces with the use of a tiled floor divider keeps the space airy while separating key areas. The neutral but eclectic Serengeti tile is featured in the below home, blending flawlessly with the black dining chairs to become a cohesive design choice.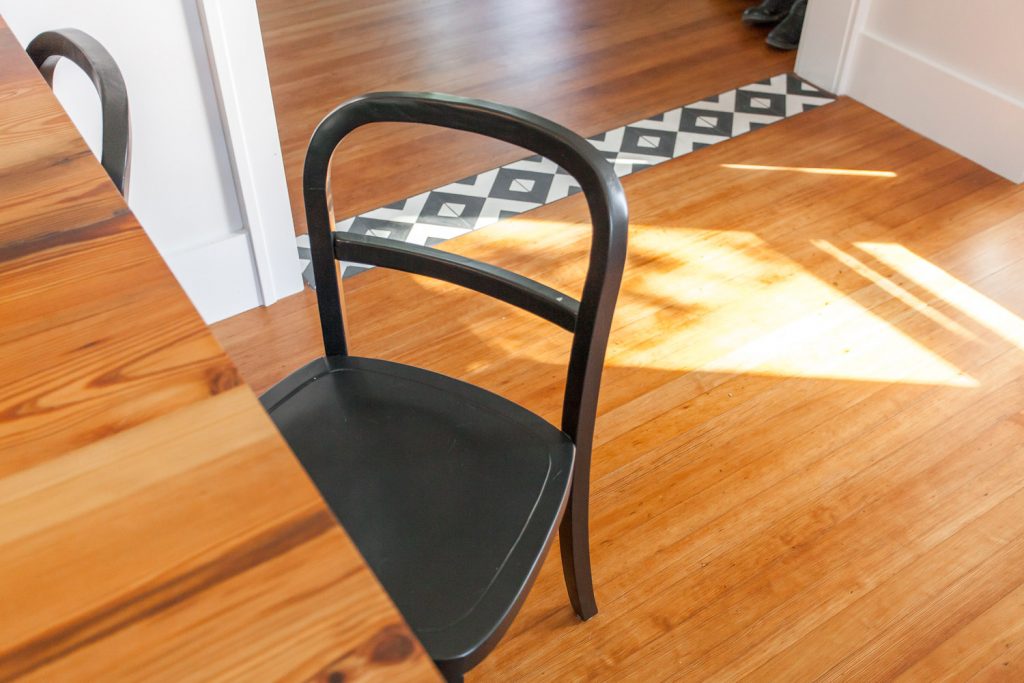 4. Lined Shower
Due to encaustic tile being unglazed, it provides a unique and practical option for lining the entirety of a shower. While ceramic tile is relegated to the walls of a shower, handmade cement tiles can give the length of a shower wall and floor visual interest and remain safe to stand in. Granada Tile's Athens is shown in a black and white looping pattern as it levels the eye against the high white ceilings.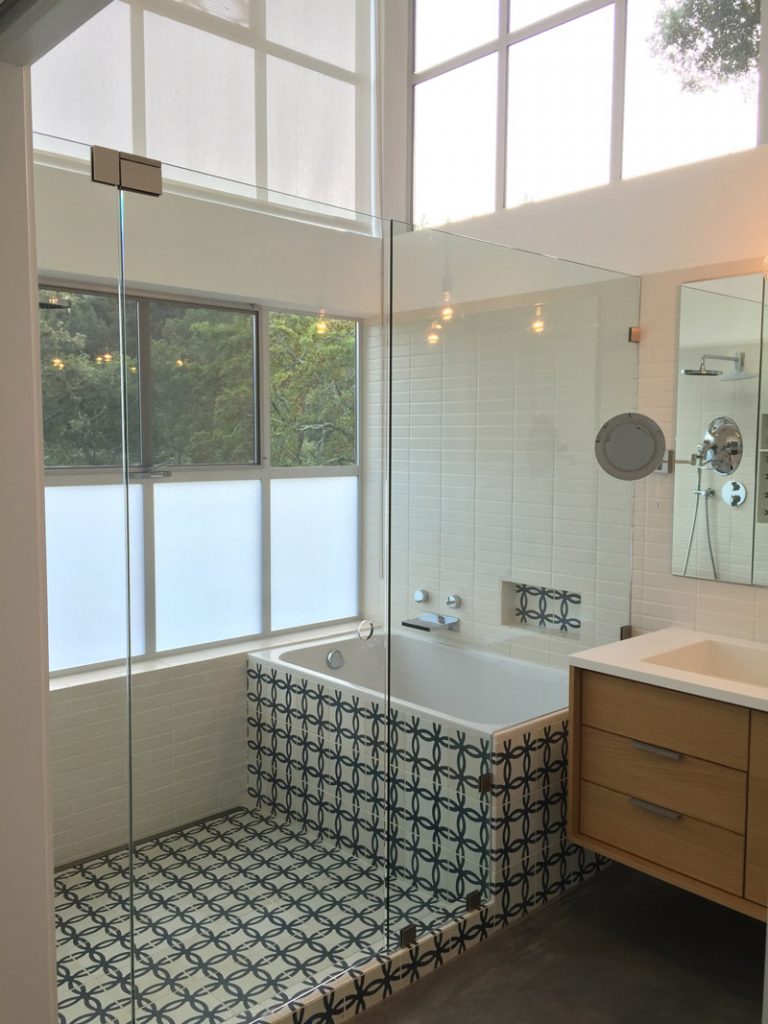 5. Recessed Shower Shelf
Sometimes less is more. The humble shower shelf, usually an unassuming area for shampoo to rest when not in use, is given an upgrade with the use of colorful cement tiles. The Droplet pattern in turquoise and white is perfect for a Moroccan-inspired flair in any bathroom and allows designers on a budget to inject personality into a small space without costing too much.