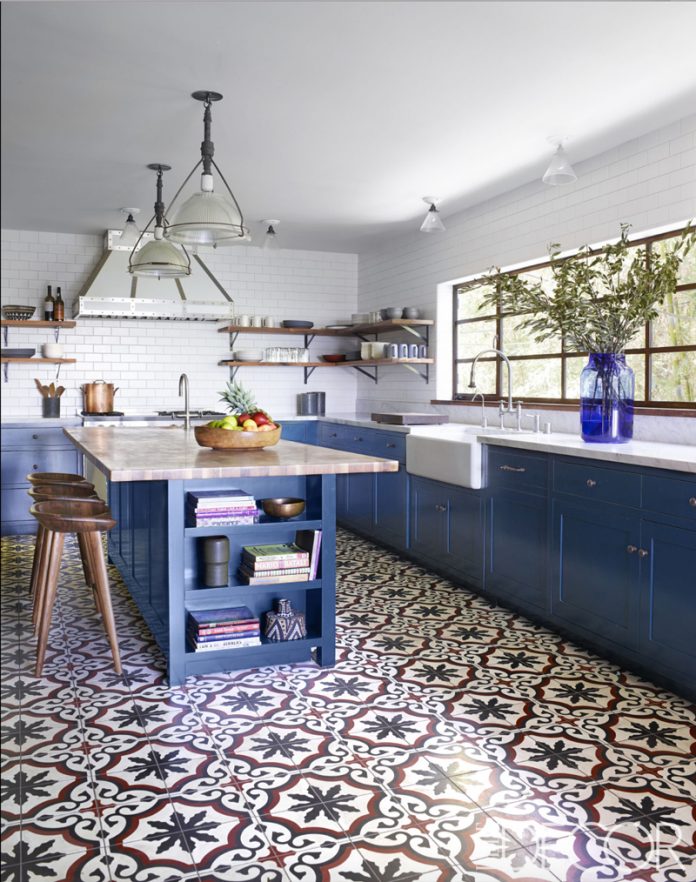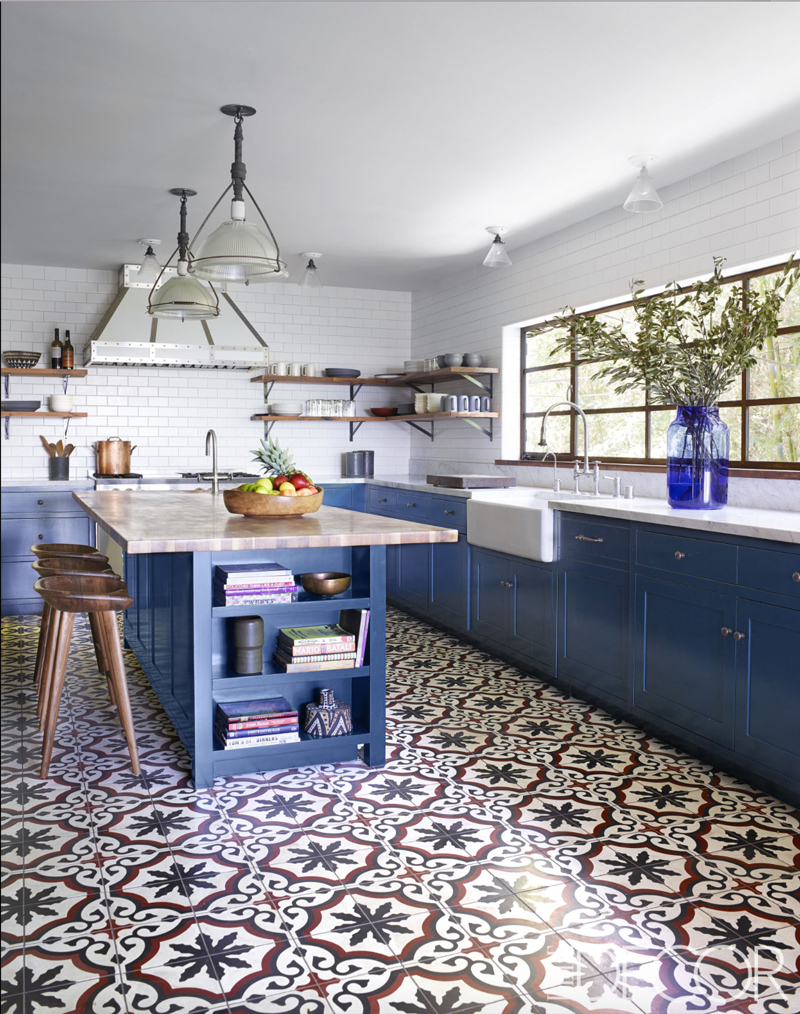 If you can dream it, it can happen with custom tile designs. Interior designers and architects alike have fallen in love with the stunning patterns, captivating colors, and unique shapes available only through custom cement tiles. Customizing encaustic tile designs is easy, as shown in our ultimate guide, but inspiration is, of course, the first step. The variety available lets each piece give complete authority to the imagination of the users. Top designers and architects across the globe utilize the inspiring artistic tool to create custom tile designs that will blow your mind, and we're here to share our favorites.
Architectural Digest recently highlighted the home of architect, Frank Gehry, known for his stunning, modern homes and incredible museums and concert halls. Drawing on natural tones, the home shifts easily from modern to rustic with its use of high, unstained ceiling beams and sharply lined furniture. The kitchen is no exception to the blending styles, with its plywood cabinetry seated comfortably on top of the blue-and-red starburst tile spreading across the floor. Topping off the overall look are sharp, industrial appliances and minimalistic furniture, which allows the tile design and its colors to truly pop.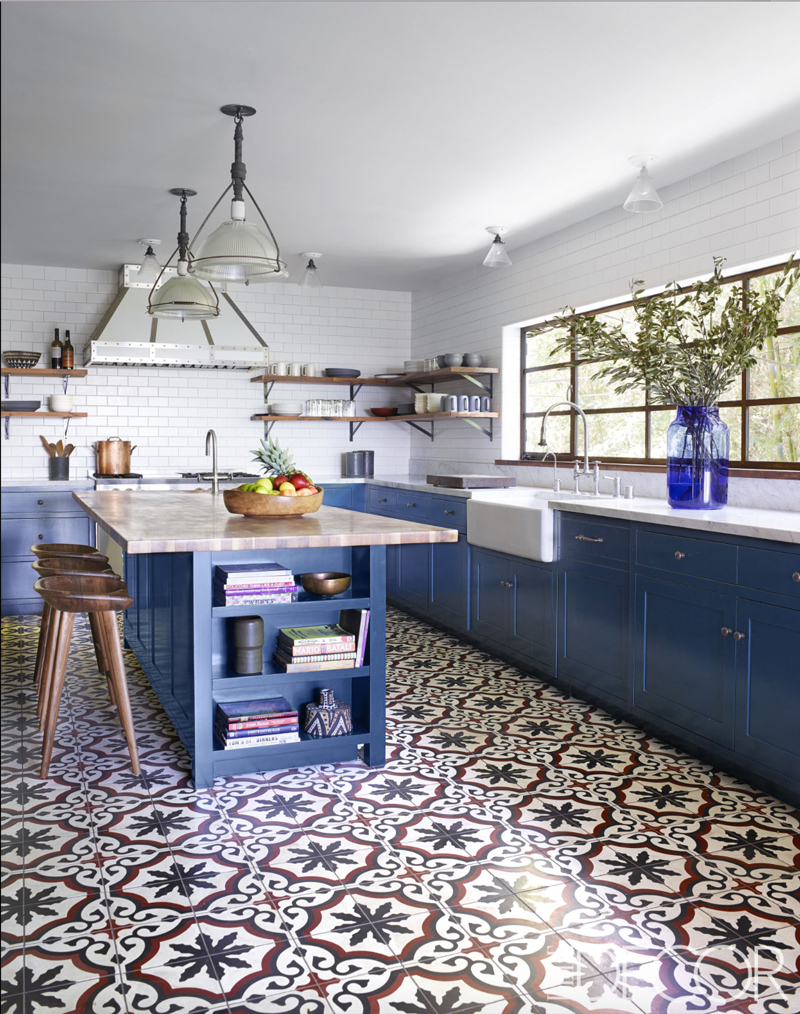 No modern company does decor quite like the designers from Commune. Their feature in Elle Decor highlights their eye for color and pattern. The designers Los Angeles home project showcased a stunning open kitchen with cornflower blue cabinets and a custom tile design. The tile, which blends deep reds with a matching blue in an expanded version of Granada Tile's Sofia pattern, anchors the room and gives a sense of depth to the space.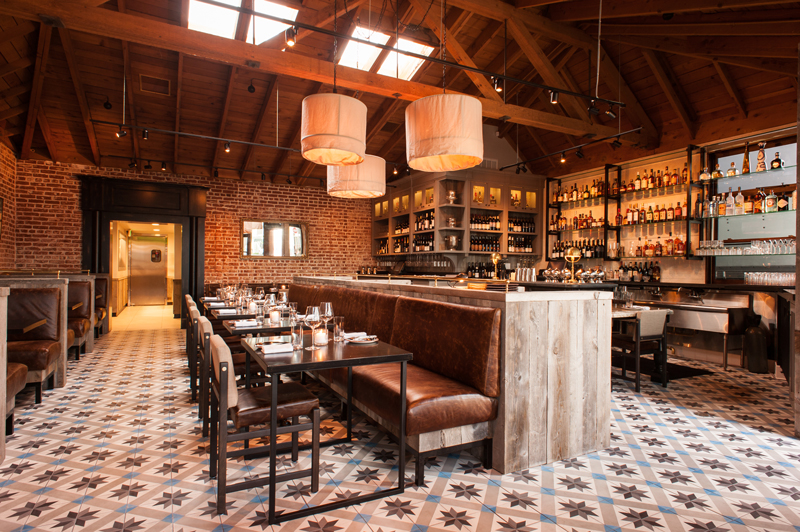 Tile, especially cement tile, gets a bad reputation as cold and sterile. This is proven false with the use of warm tones spread throughout the Steak & Whisky restaurant in Hermosa Beach, California. As visitors glide over the Toscano custom tile, they see the blue and tan tones shift seamlessly into the leather booths and natural wood structures which comprise the dining area. It's sure to put you in the mood for both of the restaurant's namesake!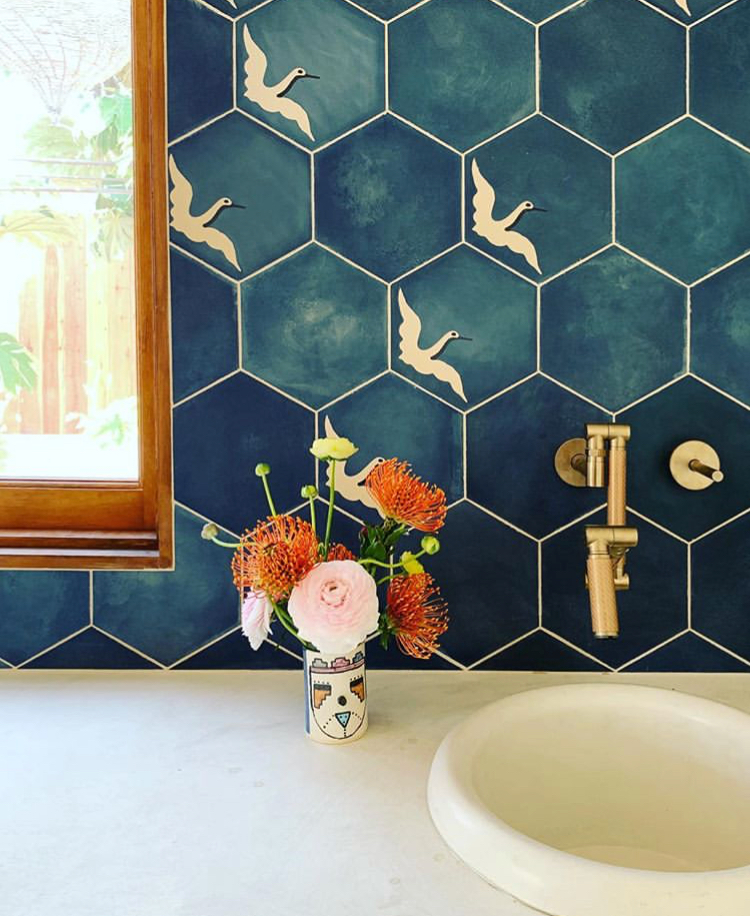 The tile of the elegant and serene bathroom designed by Justina Blakeney is something to truly inspire all interior designers. Justina's custom tile design marries her egret pattern with solid midnight hexagons. The undulating shades of blue make the egret pattern mesmerizing. Subtle, soft white birds fly out from tiles peaking over Kohler brass colored hardware and fade into a gentle wave of blue tones stretching out across the wall. For a look as timeless and creative as this, contact (213) 788-4238 or sales@GranadaTile.com.