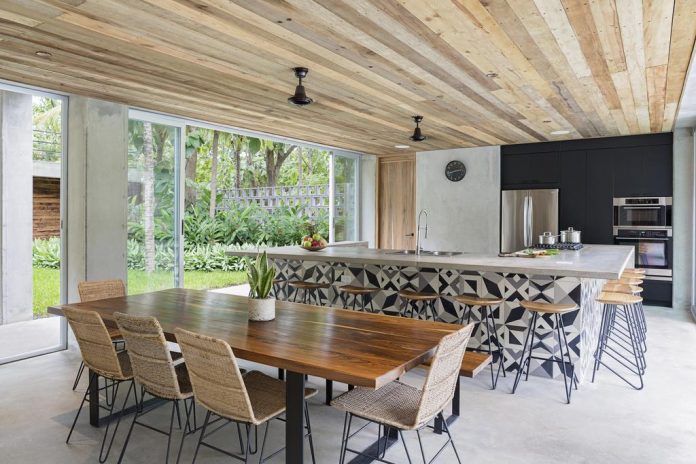 As modern vacationers begin to lean towards environmentally-friendly accommodations, cement tiles have found a home in stunning eco-stays across the globe. One such eco-stay lies in the lush lands of Nicaragua and features design elements which would be at home in the highest circles of Los Angeles architecture. Aurea, a collection of homesteads off the Nicaraguan coast, offers luxury and comfort while remaining environmentally-friendly through its Teka compound. Teka, accommodating up to 16 guests at one time, is a space surrounded by natural foliage and is a short walk to the nearest beach. The accommodations don't sacrifice style or function, and the custom environmentally-friendly cement tiles scattered throughout the rooms ensure the eco-stay is modern and practical.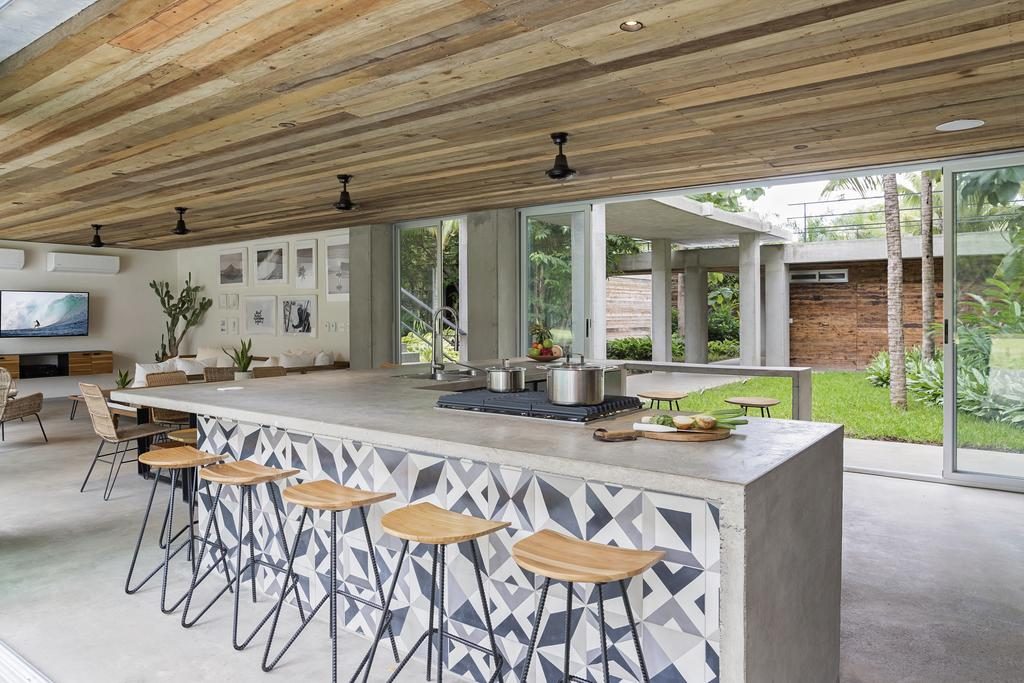 Cement tiles are eco-friendly by themselves, as the process used to create them requires significantly less energy than traditional firing methods for porcelain tiles. By introducing cement tiles into specific areas, Teka keeps a flow of environmentally conscious design throughout the space. The luxurious rooms, such as the Guanacaste, Loft, and Garden Square, offer chic accommodations for enlightened guests. Remaining private yet connected, the individual apartments congregate around the Family House, which features a wraparound bar and seating area decorated with custom Granada Tile patterns. Among the different black, white and grey patterns used are Serengeti, Vegas, and Maldon designs, blended seamlessly into a modern patchwork tile masterpiece.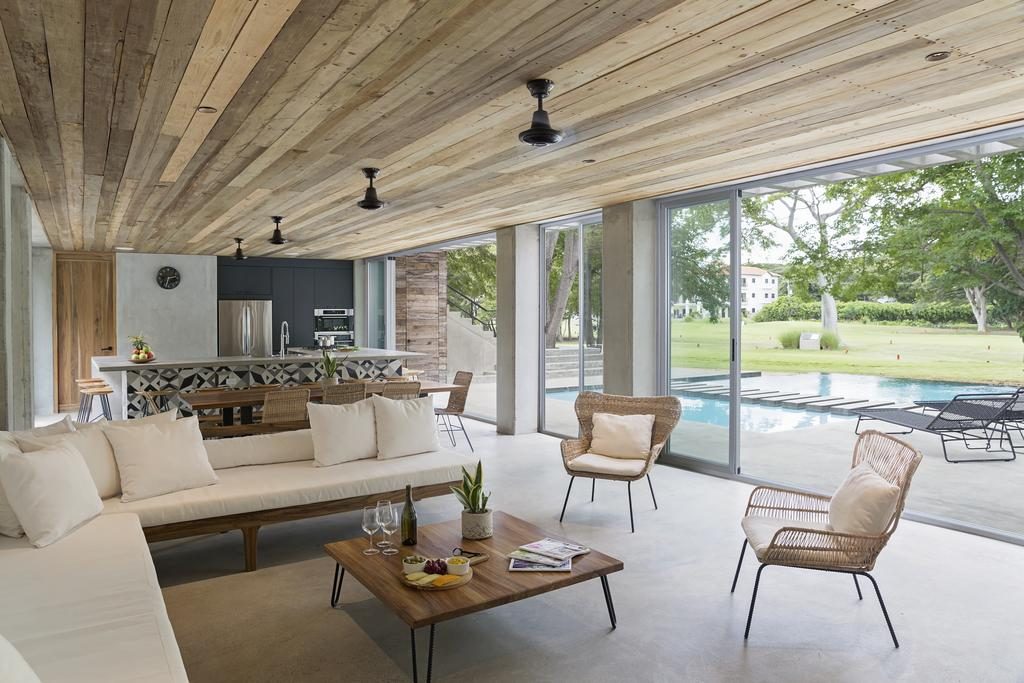 Modern architects will be awestruck with Teka's use of sharp lines to highlight individual areas. The private pool outside the Family Room is framed by a grand exterior stair set leading up to a rooftop space. From the pool, guests can enjoy views of the patchwork tile accents inside the apartments. The floor-to-ceiling windows offer incredible views both into and through the abode. Open space abounds within Teka but is brought together through the creative use of carefully placed tile patterns to ensure the airy location isn't left feeling barren.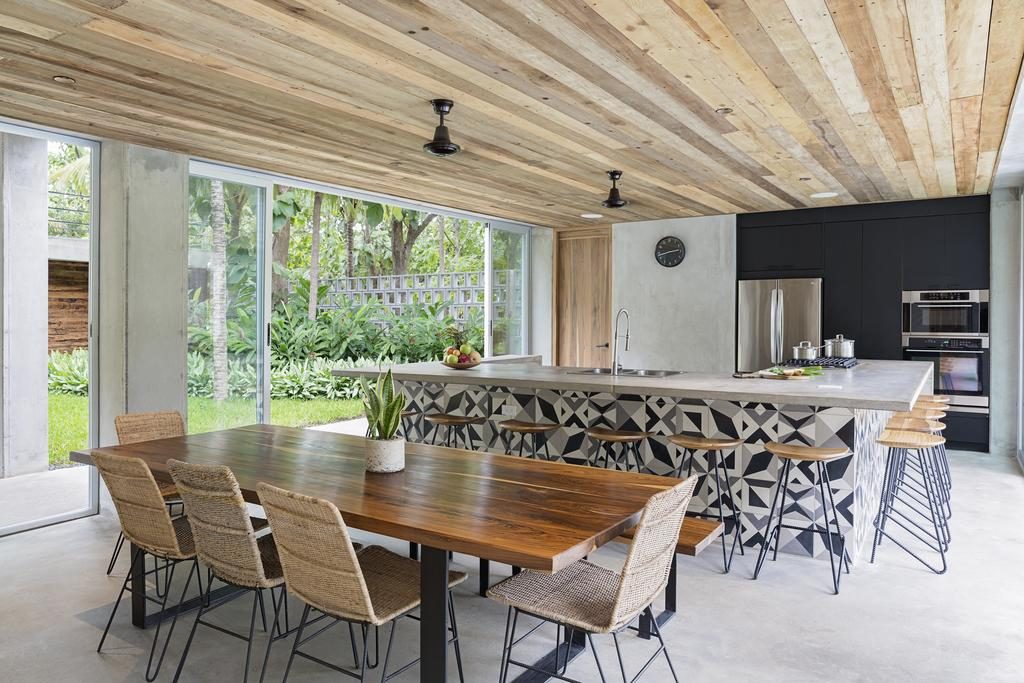 Within the individual apartments in Teka are custom bathrooms featuring stunning cement tile patterns. Interior designers know the benefit of a well-executed tile pattern, and Teka pulls it off flawlessly. From the Burgos tile's natural tones carefully placed to highlight the greenery surrounding the compound, to the visually intriguing Serengeti tile's black, white and grey repeating patterns, each bathroom features luxurious and environmentally-friendly accents.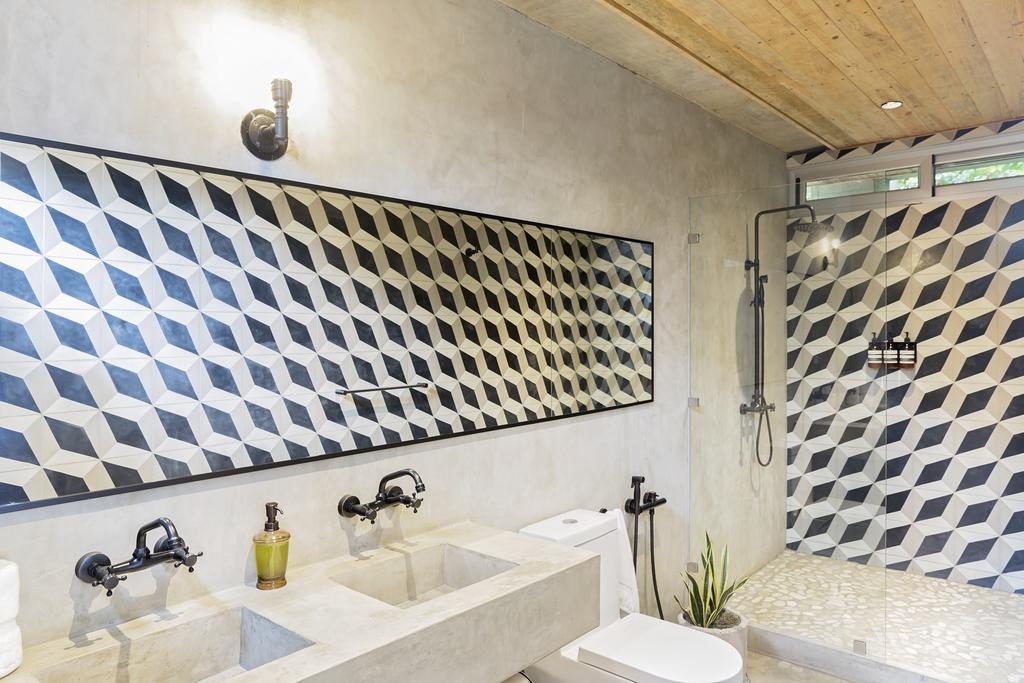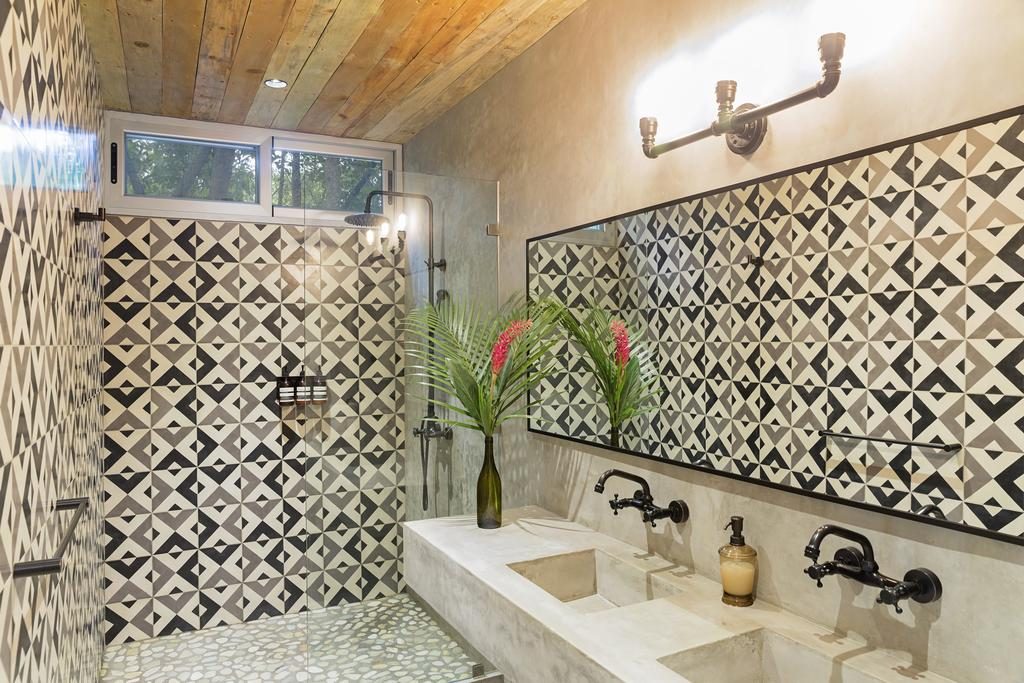 With excellent modern architecture, stunning interior design, and environmentally-friendly cement tiles, Teka is an optimal stay for the nature-friendly and stylistically inclined traveler. For those looking to take a page out of Teka's book, contact Granada Tile to order custom tiles at sales@GranadaTile.com or call 213-788-4238.