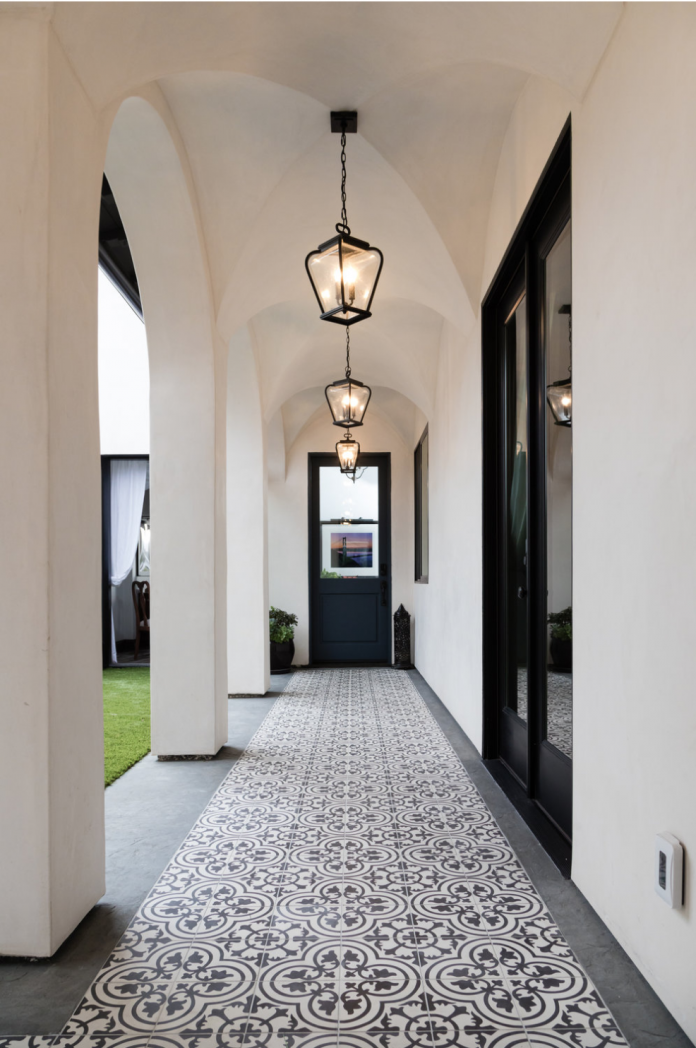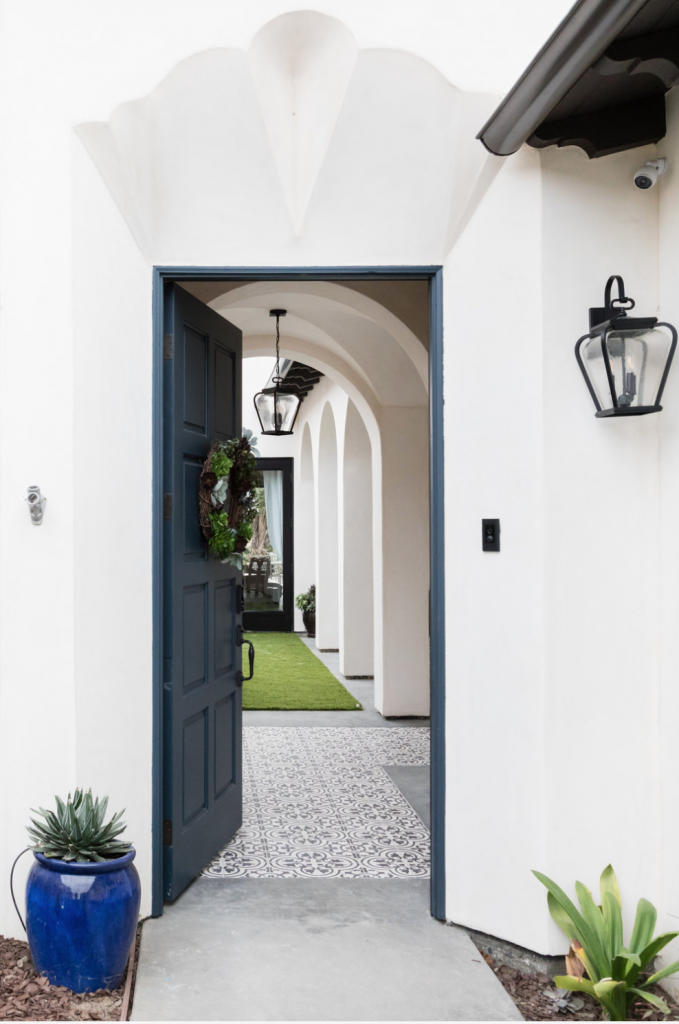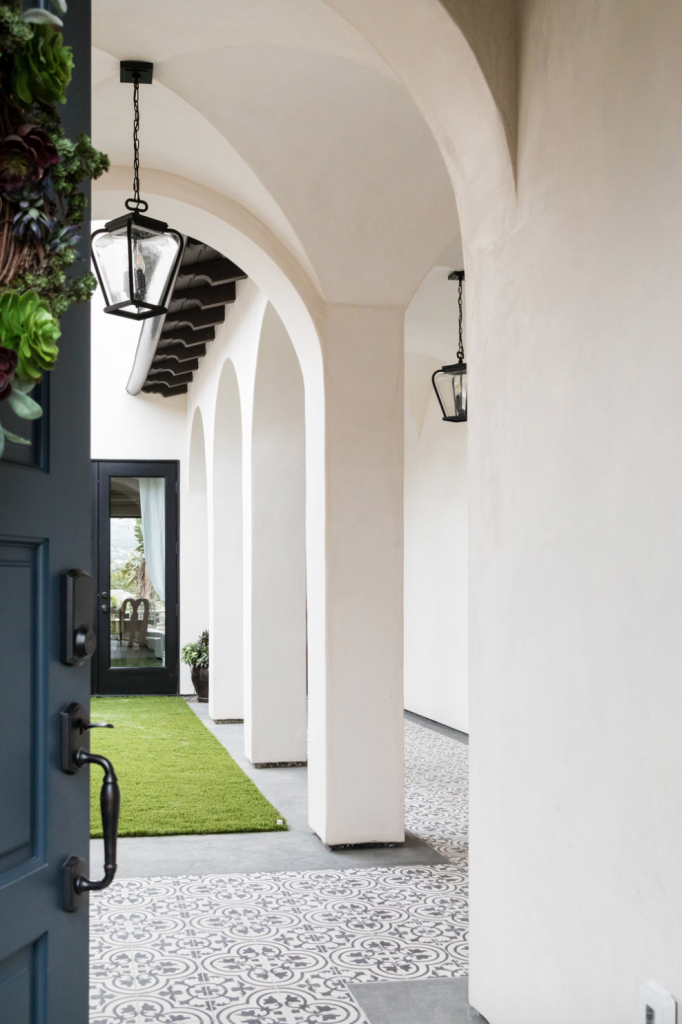 We're a big fan of Denton Developments and we've spotlit how they've used our modern cement tiles in their beautiful projects many times here on the blog and on social media (are you following us on Instagram? We're @GranadaTile). From kitchens to laundry rooms, they've used our encaustic tiles to enhance their lovely spaces.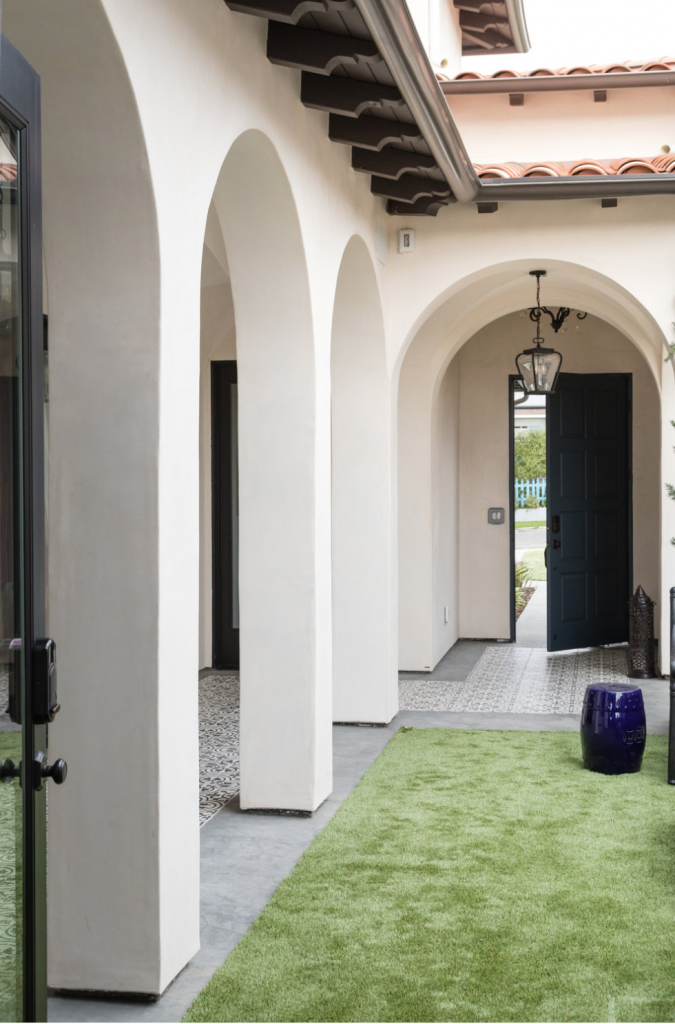 Now, they've recently completed another project, one of many they've done in Redondo Beach. In this project, our classic Cluny cement tiles in in stock black and white tile pattern create a virtual rug that moves you from the front door via a covered pathway that swings around the inner courtyard.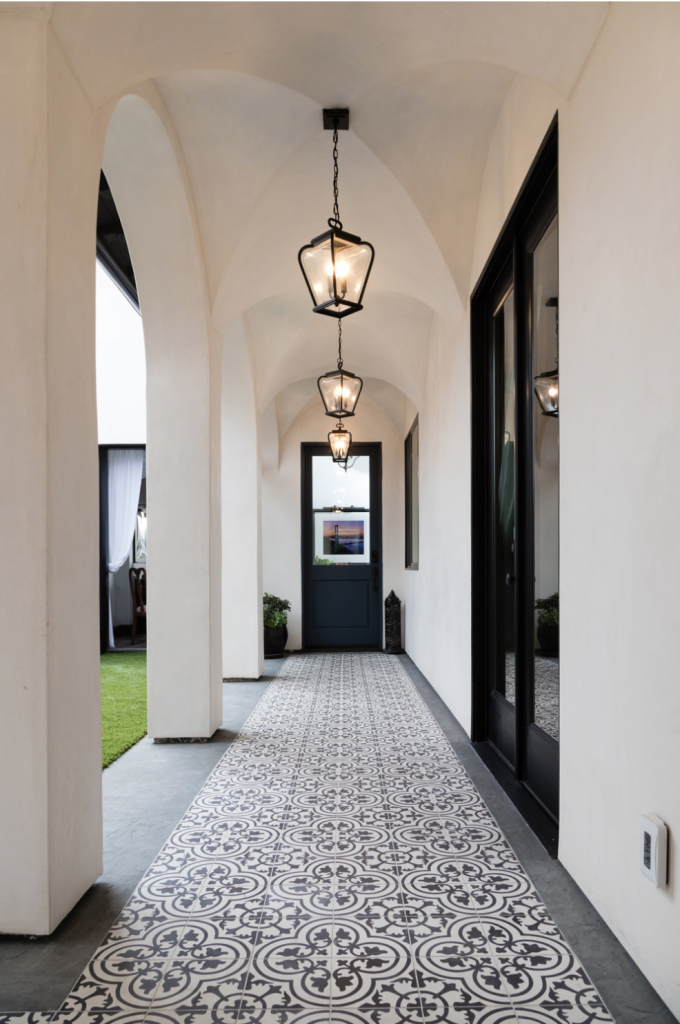 It adds elegance and practicality (a real rug would demand constant cleaning!) and the crisp black and white is a balanced frame for the garden's vivid green.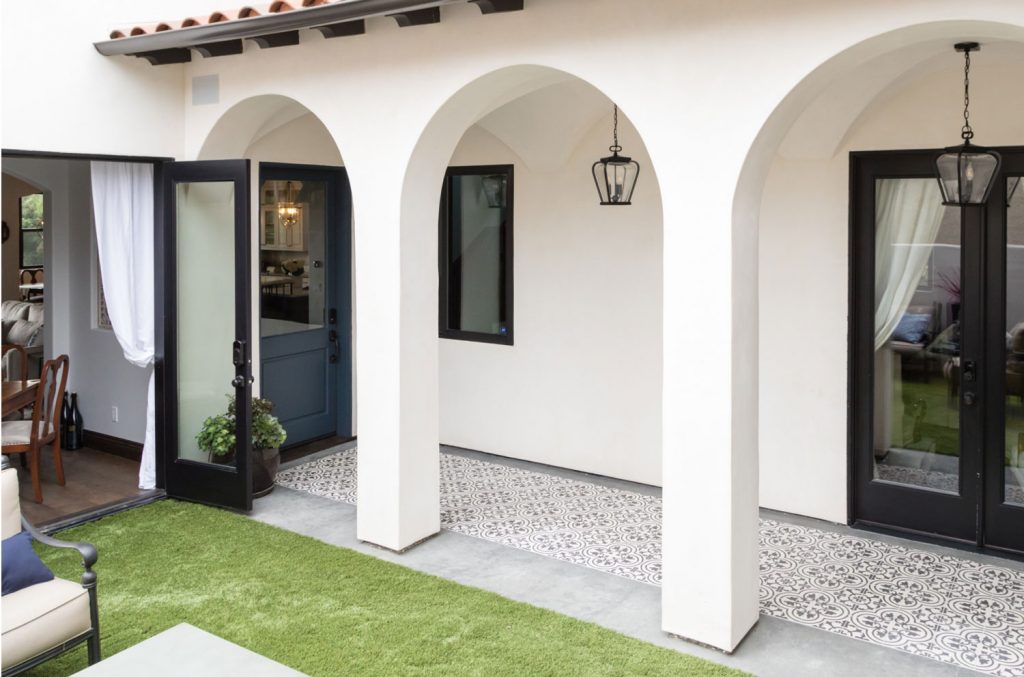 Indoors or out, Granada cement tiles are the modern and elegant choice. Practical, durable and undeniably beautiful, they'll enhance your property for years to come
SaveSave