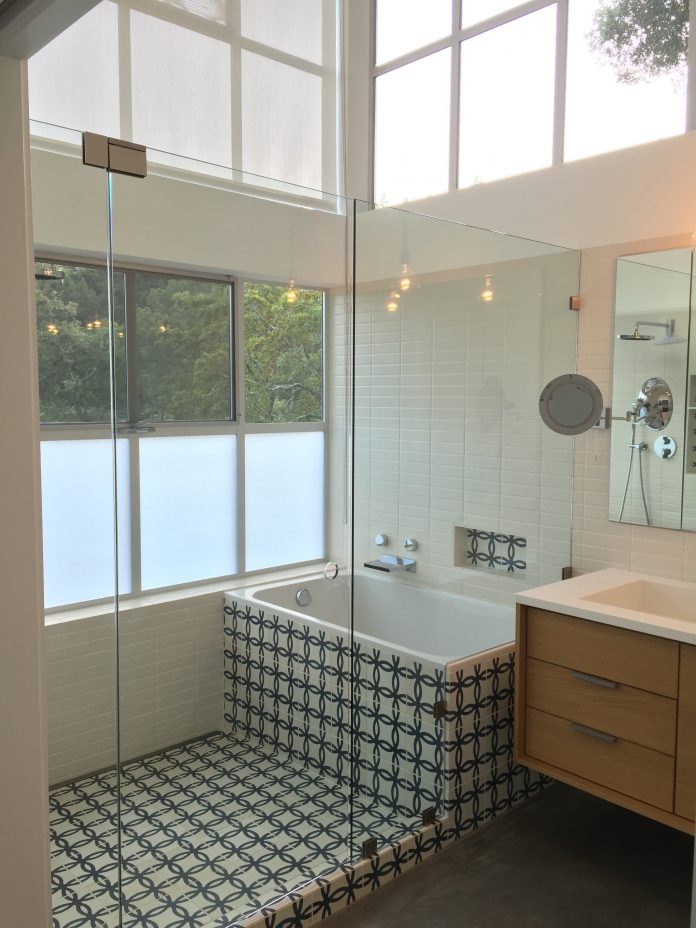 A bathroom makeover can be one of the most valuable remodeling projects you can undertake. A new bathroom freshens up your entire home and makes it more livable. It also can add a great deal of value should you decide to put your house on the market. One of the best ways to add value to your bathroom makeover is by choosing handmade cement tiles. Check out these design ideas featuring our line of eco-friendly, long-lasting cement tiles, and discover some inspiration to take your bathroom remodel to the next level.
Droplet Soap Shelf and Accent 
This elegant shower design makes use of our Droplet tile. It establishes a splash of country-blue color in an otherwise white-tiled tub. The blue helps offset the soap shelf while adding a touch of accented class with a double-teardrop design. The Droplet tile pattern is available in a range of colors, including aqua, black, dawn, gray and midnight. It's an outstanding accent or overall utility tile pattern.

Tunis Niche
The Tunis design makes for a standout pattern of handmade cement tiles to set off a bathroom niche. This gorgeous design can serve as a storage shelf or be an eye-catching addition that adds a bright accent to your bathroom color palette. The Tunis pattern offers the look of a starburst that is certain to create a stunning focal point for your bathroom redesign.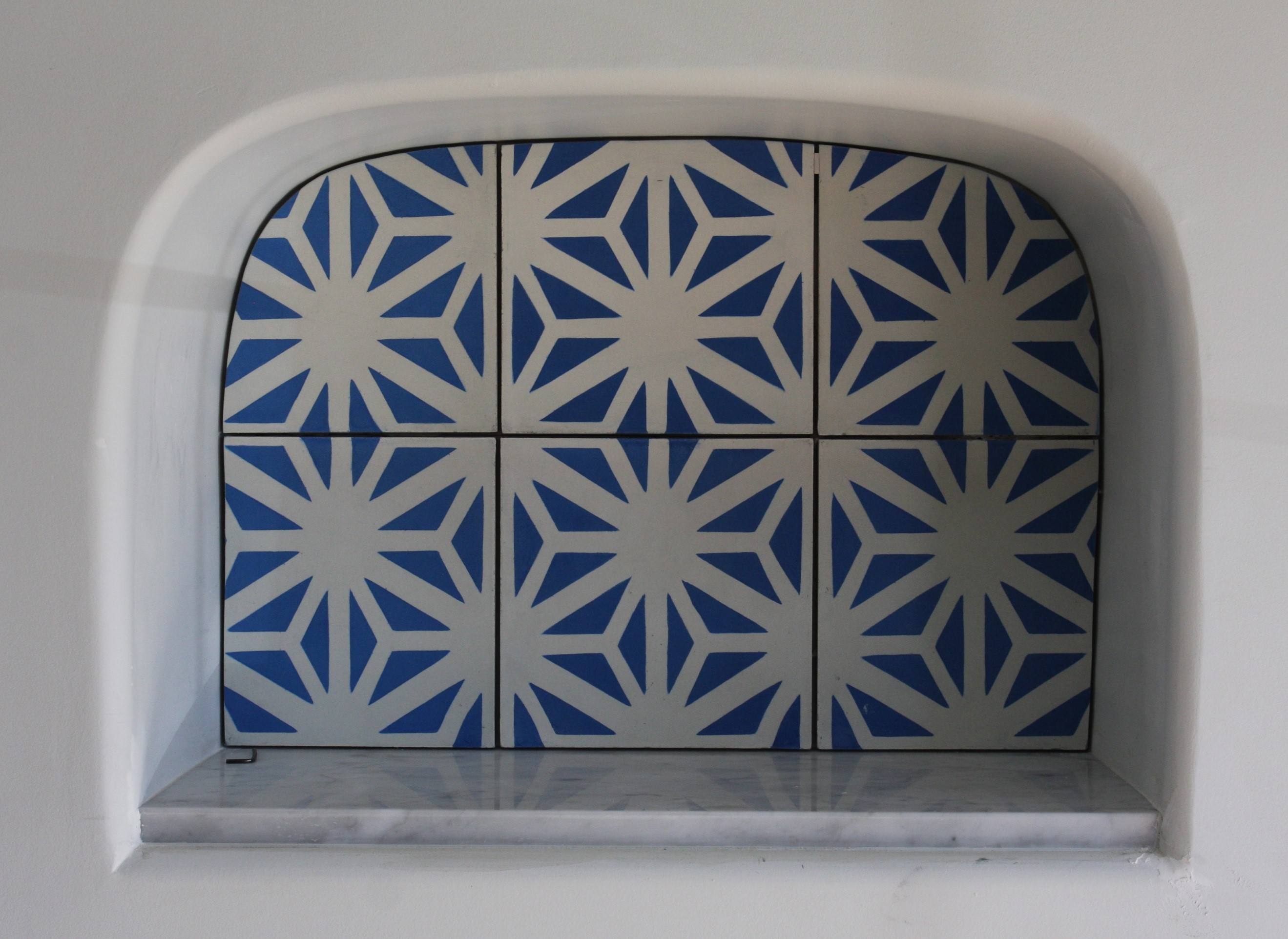 Vegas Floor 
Our Vegas pattern handmade cement tiles are used for the floor of this bright and ultramodern bathroom remodel. This pattern offers a unique, abstract design that can be used in any number of ways to create elegance and focus. It can also make your bathroom look much larger than its actual area. It's available in several color patterns to mix and match for any modern design.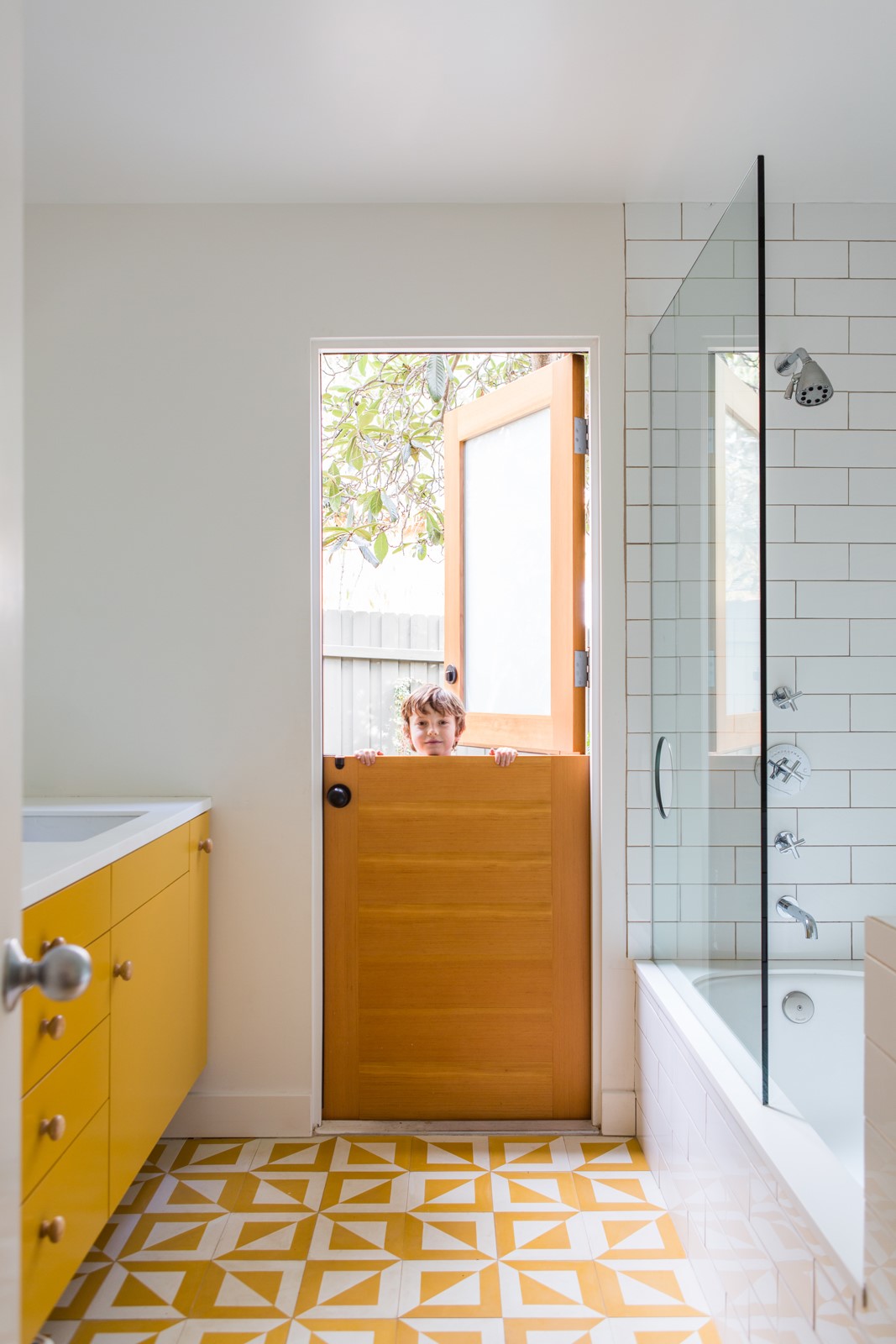 Athens Bathtub and Shower
This unique and interesting bathtub shower combo makes use of the Athens tile design to create the look of a refined lattice or knotwork. It's used along the floor and tub and inside the soap shelf. This tile design creates a clean look that offers a timeless and classic appeal, and it's available in a wide range of colors so you can completely customize your design.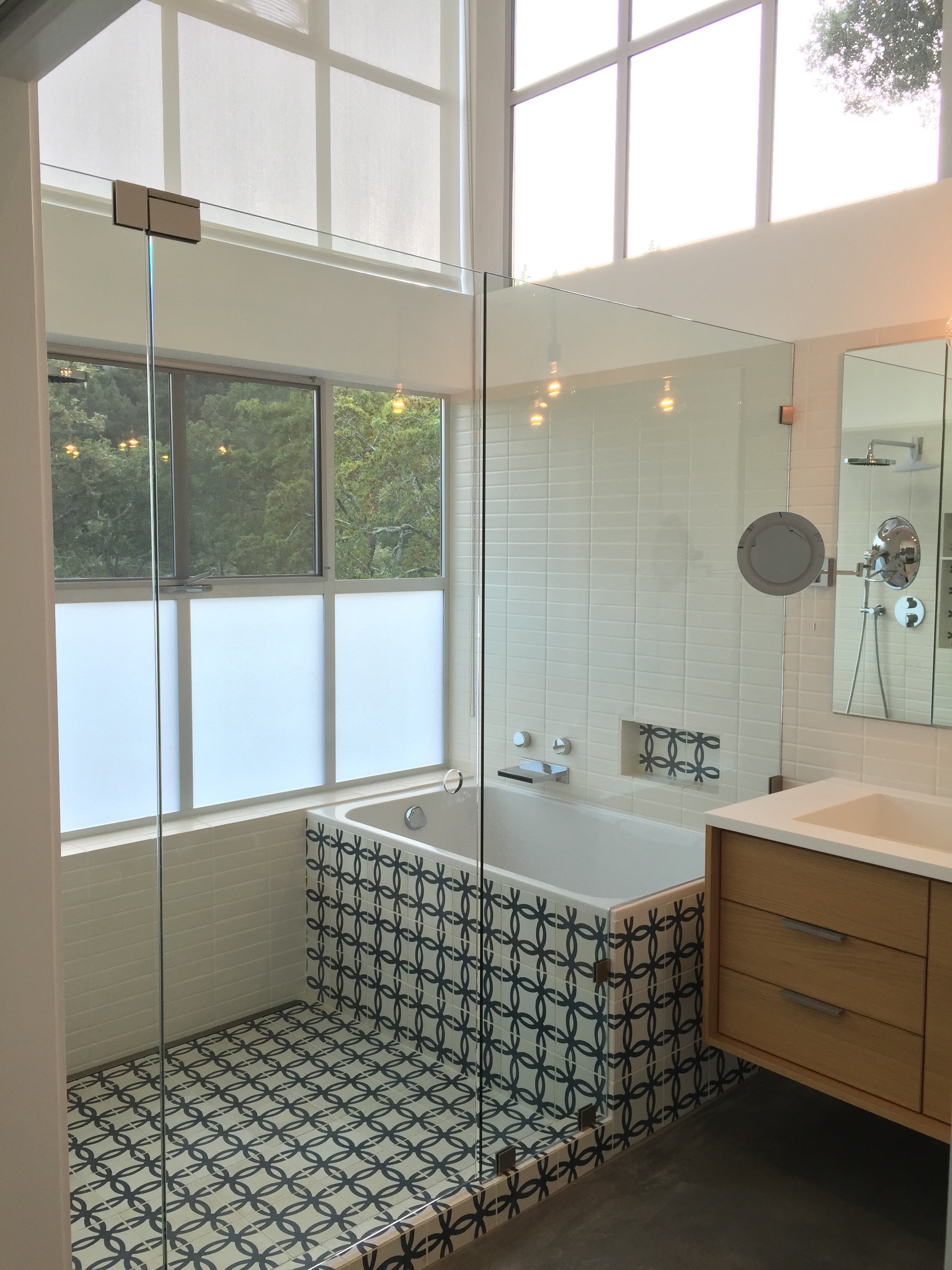 Choosing Handmade Cement Tiles
Cement tiles are long-lasting, durable and available in a broad range of patterns. Even better, they're an eco-friendly option to keep your bathroom remodel green. Our cement tiles are hand-poured, so the color pattern is thicker than what you'll find in painted tile. This leads to fewer issues with chipped colors. These tiles can stand up to heavy wear and are easy to clean and maintain when properly sealed. That's what makes handmade cement tiles such an ideal option for your renovation project.
If you're looking to remodel your bathroom, kitchen or any other room of your house, Granada Tile has the pattern to meet your needs. Learn more about choosing and customizing cement tile patterns, browse our in-stock page or contact our sales team for more information. Place an order today to beat the holiday rush!