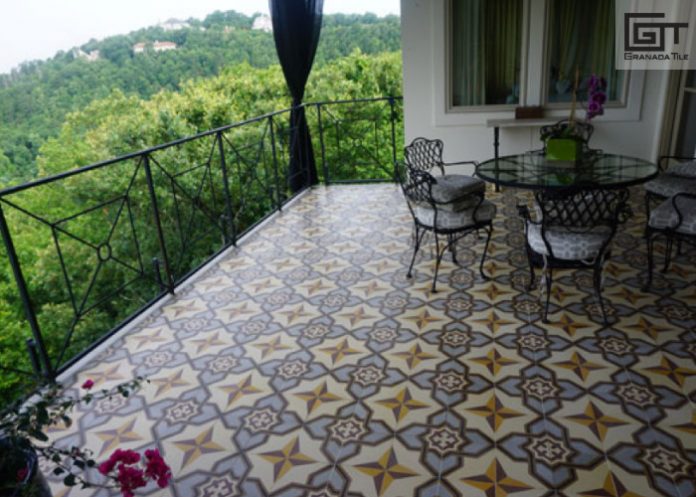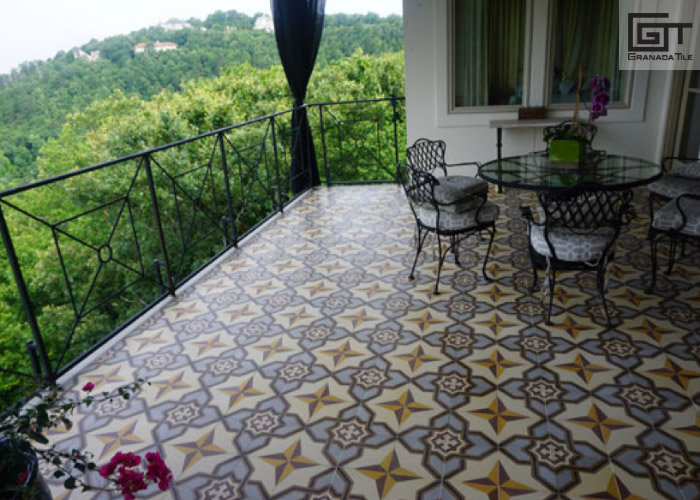 Figure 1 In Little Rock, Ashley Knickrehm has created an elegant, bucolic deck with Granada Tile's encaustic cement tile La Rochelle.
Interior designers and architects around the world want their designs to last and be admired for years to come. That is why they often turn towards tiles for their lasting beauty and eco-friendly properties. Encaustic tiles provide these qualities in plenty. Even homes built in ancient Pompeii show clear tiles marking the beauty of the original landscape, long after the people have departed. Being eco-friendly matters more now than ever, and encaustic tiles are the embodiment of the movement being incorporated into home decor. Why does it matter if the tiles you choose are eco-friendly? We've got the answers.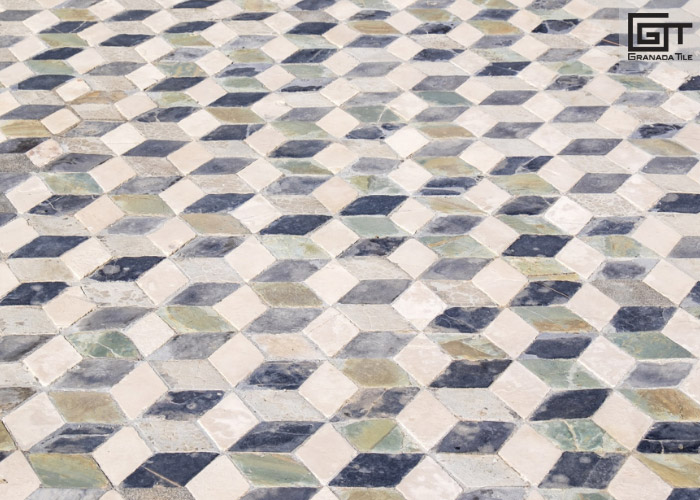 Figure 2 Geometric Tiled Floors Among the Ruins in Pompeii Italy
Being kind to the planet is more than a current trend: it's an architectural requirement. As the world sees plastic piling up in landfills, the importance of natural, long-lasting building materials is a key thought in every buyer's mind. Encaustic cement tiles exploded onto the scene well before energy-saving appliances; they've been around in popular architecture as far back as the 1860s. Besides being beautiful, encaustic tiles are made from all natural ingredients. Anything which comes from the earth can safely be returned to the earth without a worry, which means the tiles aren't going to be in landfills 30 years from now. The natural materials used to produce encaustic tiles don't require firing (combustible materials), making them eco-friendly from start to finish.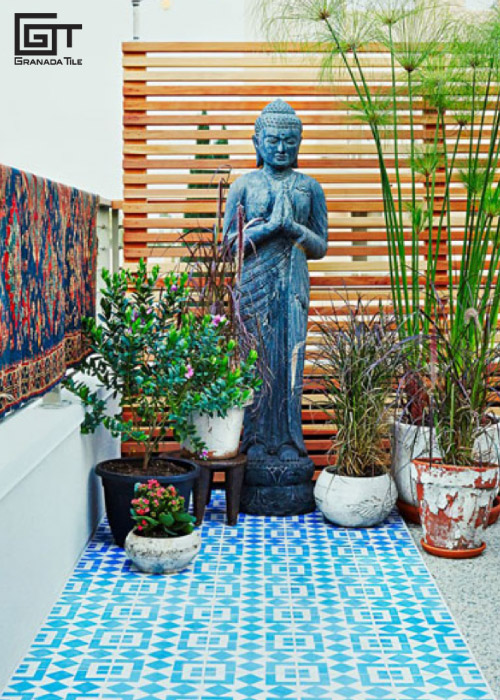 Figure 3 Granada Tile Company's Fez cement tile creates the foundation for a beautiful rooftop deck
Due to the lack of combustion, encaustic tiles require less energy to produce than, for example, ceramic tiles. Ceramic tiles, while also made from organic materials, require a glaze which needs to be heated at a high temperature to cure. Encaustic cement tiles require no glaze to retain their stunning natural beauty, and therefore take less energy to produce. Once they're installed inside a home, the beautiful pieces form an elegant mural of efficiency. Encaustic tiles last significantly longer than traditional flooring (i.e. wood or carpet), ensuring your design stays around to please buyers for generations to come. By neither cooling nor heating a space, encaustic tiles ensure that energy is used efficiently. Ceramic tiles affect the temperature within a room and can cause more energy to be used heating and cooling the space, costing end users more money.
Sustainability remains key within buyers' minds. Shops and homes in modern cities seek out eco-friendly design aspects, and attract more attention within the market. By creating an eco-friendly interior, designers and architects alike appeal to modern individuals looking to remain conscious of their planet. Turning to encaustic tiles is turning to a sustainable alternative that not only looks great, but is positive for the environment from conception to installation. Their beauty and range is unparalleled, and affordability is only the cherry on top of their eco-friendly sundae.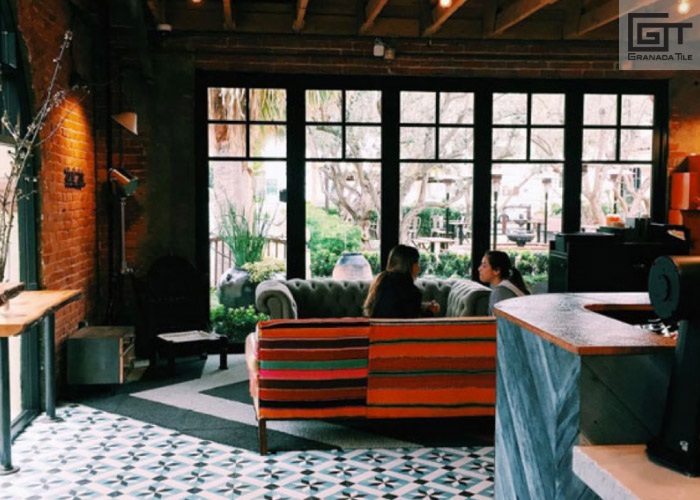 Figure 4 Dripp Coffee used Granada Tile's Toscano patterned cement tiles in shades of blue to create a buoyant, happy mood.
Contact us today at (213) 788-4238 or sales@GranadaTile.com to find out more!