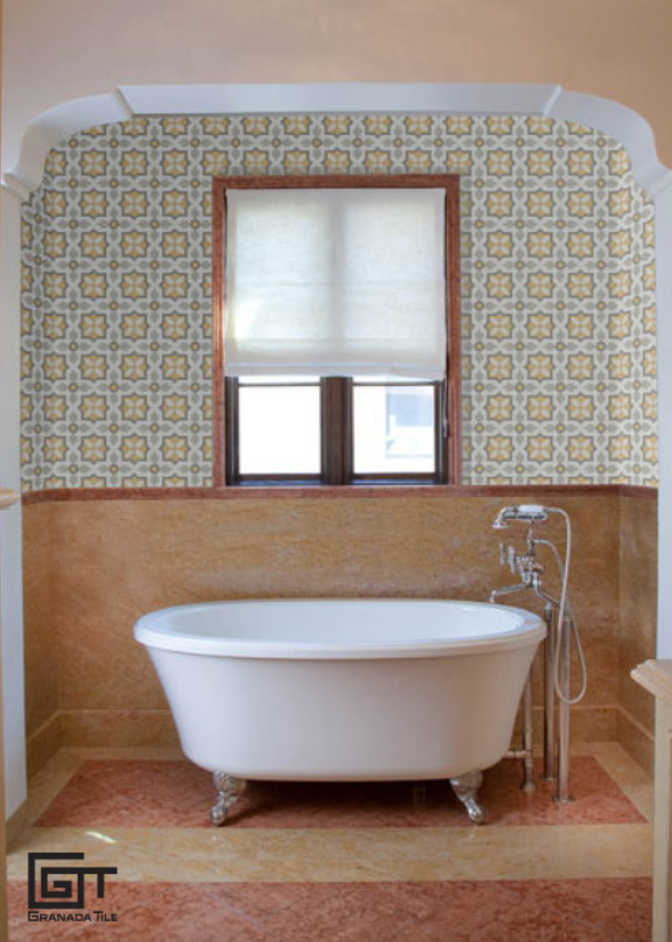 Not all tiles are created equal. One tile type deserves special notice, encaustic cement tile. It continues to be a rage in homes and businesses, and for good reason. The stunning, timeless beauty of the widely varying patterns provides an accent piece for generations to admire while holding a natural durability. Their natural sources, combined with eco-friendly creation practices, make them highly affordable and practical for modern homes. The unique patterns, often found with encaustic tiles, make them the best choice for bathroom wall tiles intended to make a splash with visitors and homeowners alike.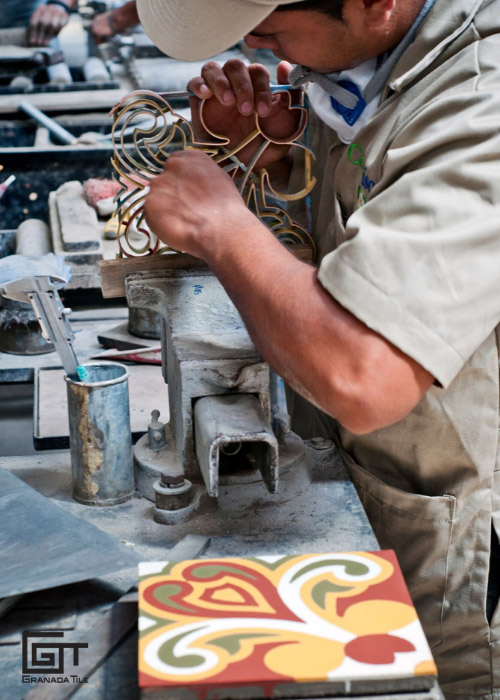 Encaustic tiles vary from the traditional ceramic tiles for a few reasons. First, creating them is an entirely different process. Encaustic tiles are formed using pressure, rather than ceramic, which dictates each tile be fired in a kiln. Ceramic tiles are made from at least one form of clay, and encaustic tiles are made up of a specific mixture of cement, sand, marble, and color pigments. Due to their materials, encaustic tiles are significantly stronger and last longer than their competitors. Encaustic tiles have a high thermal mass, which means they absorb heat rather than reflecting it and release the warmth when the temperature drops. (For more information about thermal mass, visit:  https://greenpassivesolar.com/passive-solar/building-characteristics/thermal-mass/)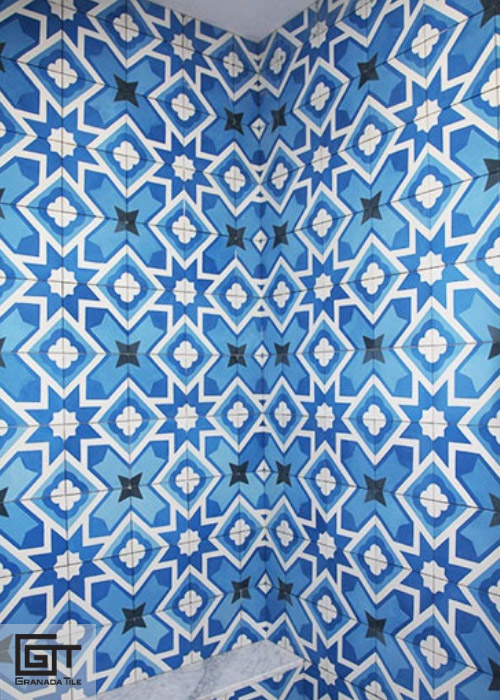 Besides being formed with all-natural ingredients, encaustic tiles provide an incredible array of colors to play with in a space. Encaustic tiles are not hand painted, but are poured to have the pigment placed within each tile. Individual tiles have a pigment layer ⅛" thick, making them outstandingly long lasting. There are encaustic tiles created well over 100 years ago which still show the original pigment and pattern! Timeless beauty is always a plus when it comes to interior design, and encaustic tiles prove standing up against time is no challenge.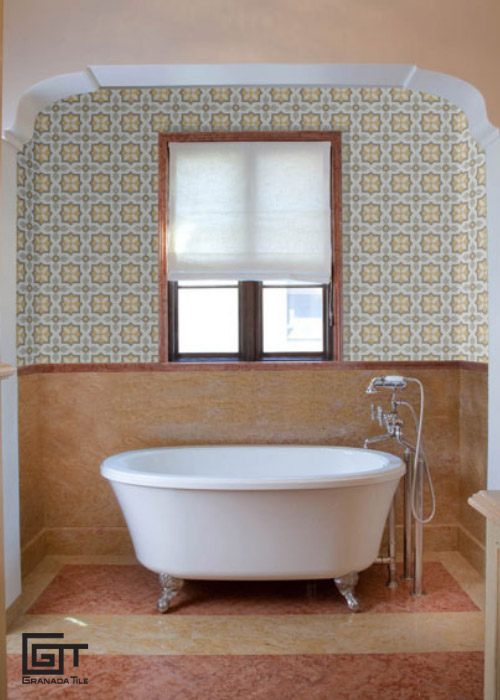 Bathrooms in particular are a likely home for encaustic tiles. Whether it be a simple backsplash, a full shower interior, or the entirety of the wall space, encaustic tiles welcome in users within stunning patterns and colors. The functionality of encaustic tiles means that they're easy to clean in any space, and withstand humidity well enough to last in a bathroom for years. Contact us today at (213) 788-4238 or sales@GranadaTile.com to find out more!