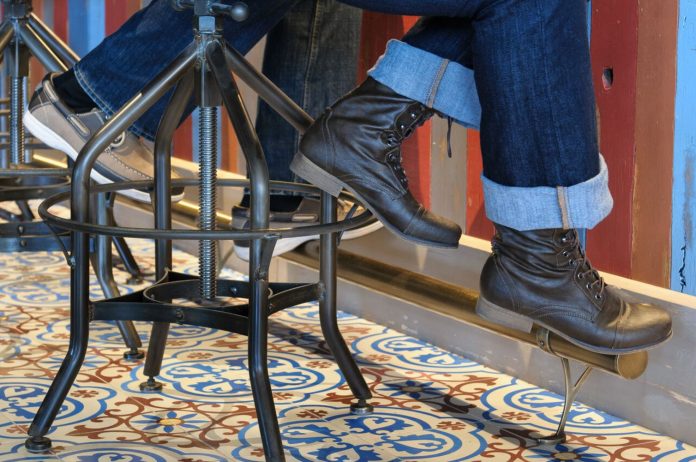 If you're heading to Arizona, check out Proof at The Four Seasons in Scottsdale, Arizona. The restaurant serves nostalgic American classics like fried green tomatoes, shrimp and oyster po'boys, and chicken n waffles alongside milkshakes, malts and floats cranked out from an old fashioned soda fountain.  For something a little stronger, the bar highlights small-batch and craft-distilled American spirits as well as 50 microbrews, including six draught  beers.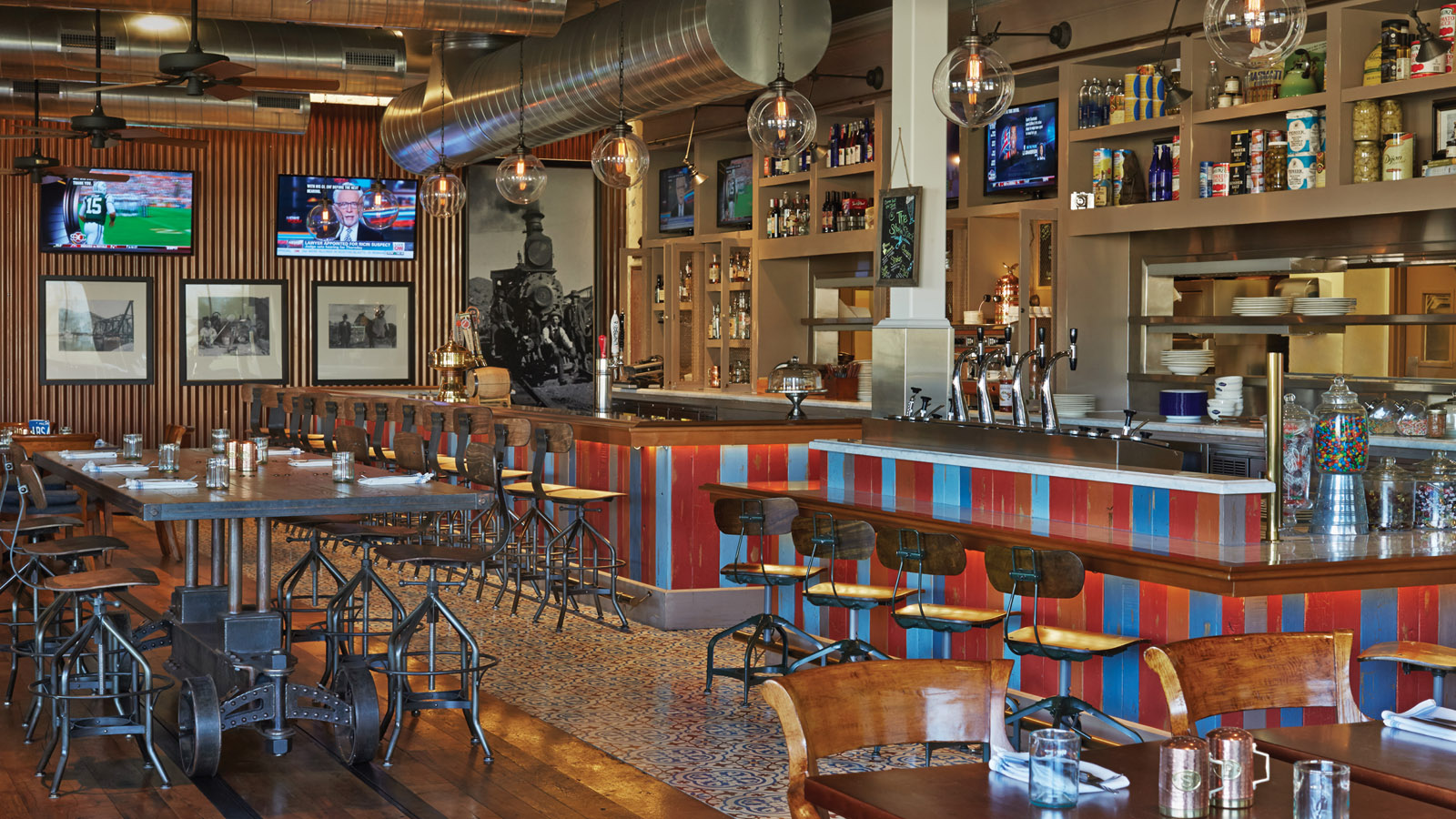 The space, designed by Paul Duesing Partners, highlights the area's history as a stagecoach hitching post and the romantic and untamed spirit of the Wild West.  There's even a railroad track running perpendicular through the dining room!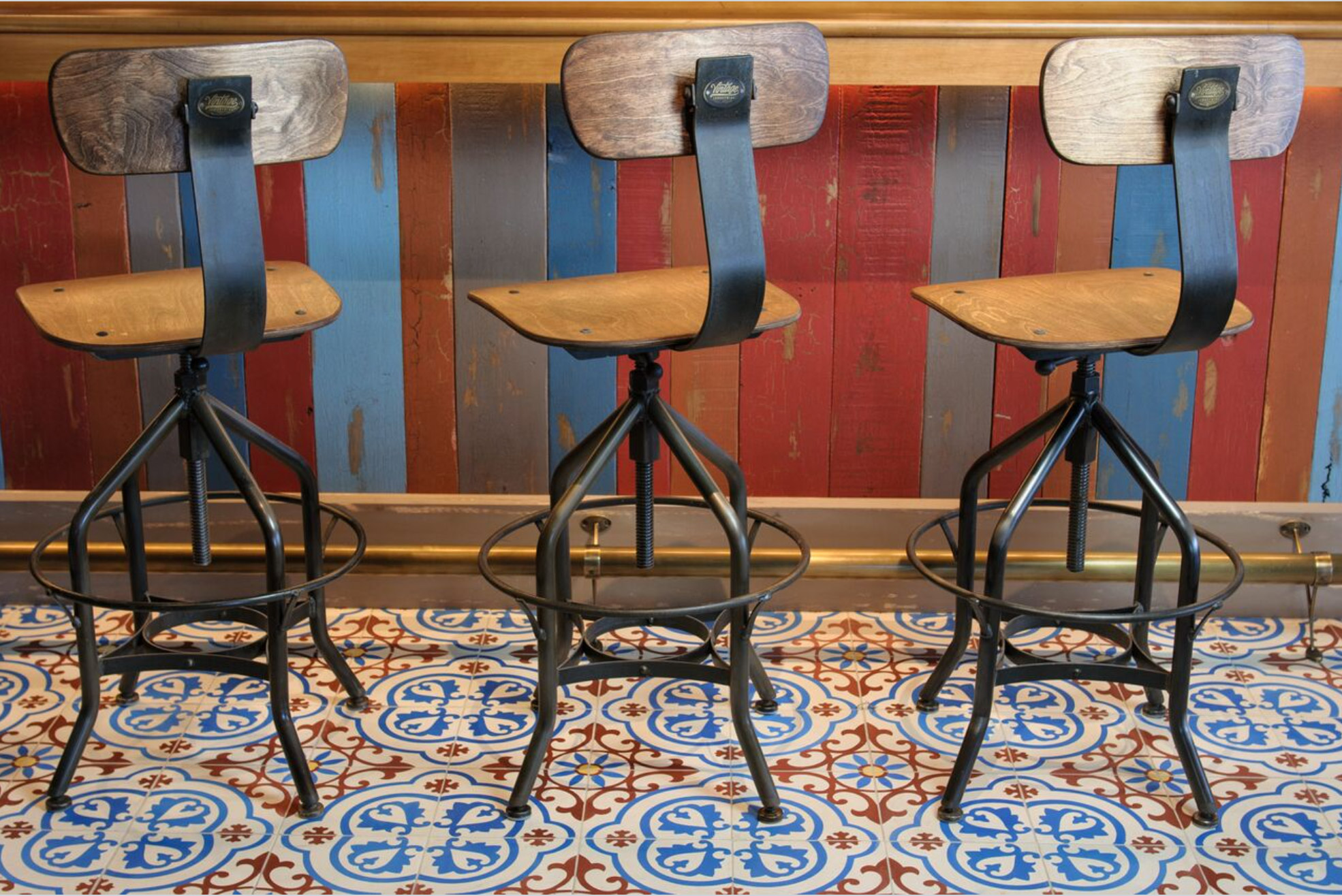 Underfoot, a concrete tile floor adds warmth. Granada Tile's custom Copenhagen cement tile floor is not only beautiful but durable.  The tile pattern in a mix of red, white and blue, is a nod to the old West.  Is it just us or does it make you think of bandannas?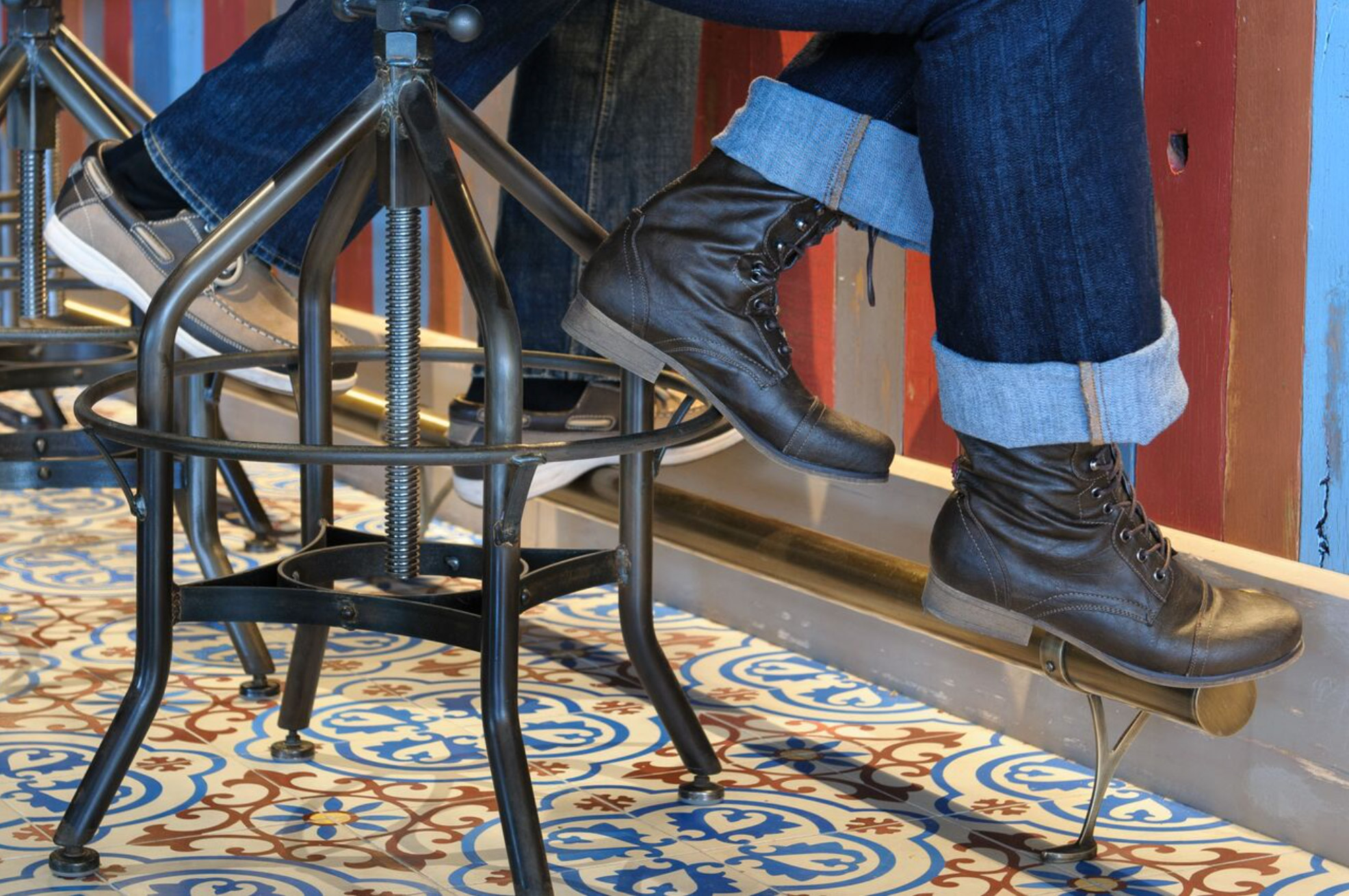 Many of our most popular concrete tile designs, like our Fez encaustic tile in blue and white and in black and white, our Cluny concrete tile and our Serengeti cement tile are in stock and ready to ship out to you immediately! Or, we're can custom color tile to suit your project.  We can even create a custom tile pattern.  The qualities that make Granada Tile's cement tiles the choice of award-winning coffee shops and hot restaurants around the country — along with their beautiful designs and vivid colors, our concrete tile is long lasting, easy care and low maintenance — are the same ones make it perfect for your home tile project, whether used as patio tile, porch tile, kitchen floor tile, kitchen backsplash tile, bathroom tile, shower tile or laundry room tile.  Start by visiting our cement tile shop to peruse our large selection of in-stock handmade master-crafted cement tiles and call us today at 213-788-4238 to discuss which of our encaustic tile designs would be perfect for your home or restaurant project. Photos by Kevin S. Moul for The Four Seasons Hotel