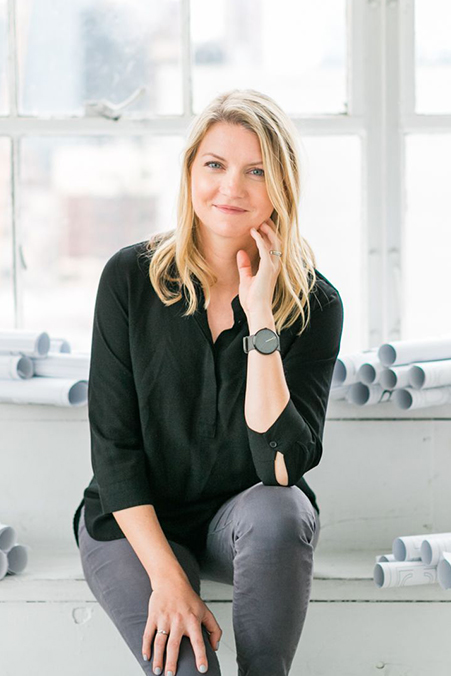 Granada Tile is making a name for ourselves as a premier manufacturer of handcrafted cement tiles. More than ever, we are collaborating with world-class architects and designers to bring their unique sensibilities to a wide range of projects. From restaurants and bars to hotels and homes, our cement tiles bring a sense of style that will stand the test of time.
Most recently, we have joined forces with renowned designer Taryn Bone. Check out how Granada Tile and Taryn Bone's collaboration bring a whimsical and playful sense of fun to a whole world of designs and ideas.
About Taryn Bone
Taryn Bone is a renowned architect and interior designer, and she understands the importance that tile plays in bringing a design together. She has a style that is minimalist while complex, eclectic, distinctly graphic and playful. She makes use of a variety of cement tiles, including custom designs created just for her, to fashion an infinite variety of patterns and possibilities for her projects.
Elegant and Basic

For those looking for more traditional interior design, they will be drawn to Taryn's A Little Off Corner – Abbot Kinney design. This angular print tile in latte and white is great for creating triangle or diamond patterns in an almost infinite variety of ways and can make for an outstanding kitchen floor with a traditional look that won't detract from the rest of the design.
Variations on a Theme
For a variety of color patterns that allow you to create a world of designs, you can choose from a range of tiles that have similar prints in different color patterns.  Meet Up Line – Alameda for example, is the Grey and Midnight version of a similar pattern found in different colors in Meet Up Line – Figueroa, Meet Up Line – PCH, and Meet Up Line – Wilshire.
Likewise, Meet Up Square – Echo Park offers an angle-and-curve design that lets you create squares, "D" shapes, or wave designs in an Aqua and Dawn color scheme. Echo Park, Marina del Rey, and Venice all offer the same pattern in different variations of colors to match your design aesthetic.

Finally, patterns like A Little Off Circle – The 10, A Little Off Circle – The 101, A Little Off Circle – The 405 and A Little Off Circle – The 5 are all ideal for pie-piece designs or even full circle prints with their arc-on-contrasting-field patterns.  They also come in a wide range of color patterns to match any scheme you've got.
Floors, Walls or Accents
Taryn is a fan of using tile as flooring, and any of her custom tiles make for outstanding core floor designs. Whether you're looking for solid shapes, or unique line patterns, the Taryn Bone line is an ideal cement tile choice. You can select interesting designs for an entryway, a kitchen, a bathroom, an outdoor patio or oasis area. You can also use them to create accents around a mantel or on a hearth, in a bathtub area, or anywhere else you can think of.

To learn more about Taryn and her design aesthetic, check out her website or Instagram page. For more about the line of tiles, check out our Taryn Bone tile design page and place your order today!