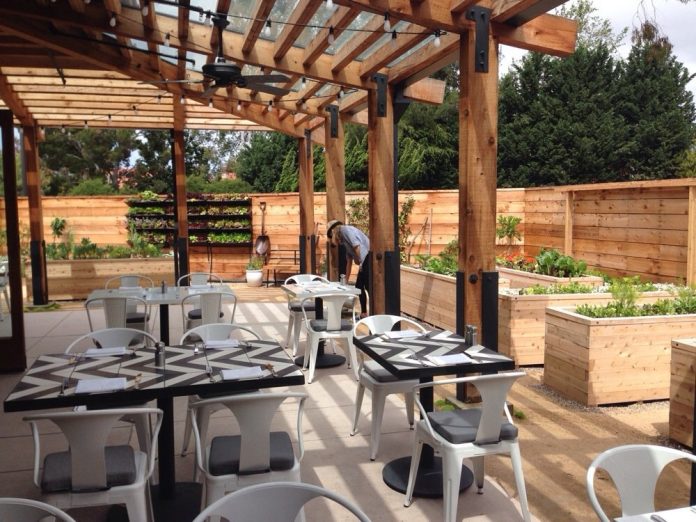 Another lauded restaurant featuring Granada Tile cement tiles in its decor?  We like to think that where you find great design, great food and great coffee, you won't be too surprised to also also find Granada Tile concrete tiles. Kind of an insider's Good Housekeeping seal of approval.  The latest eaterie on our list is Provenance Restaurant in Newport Beach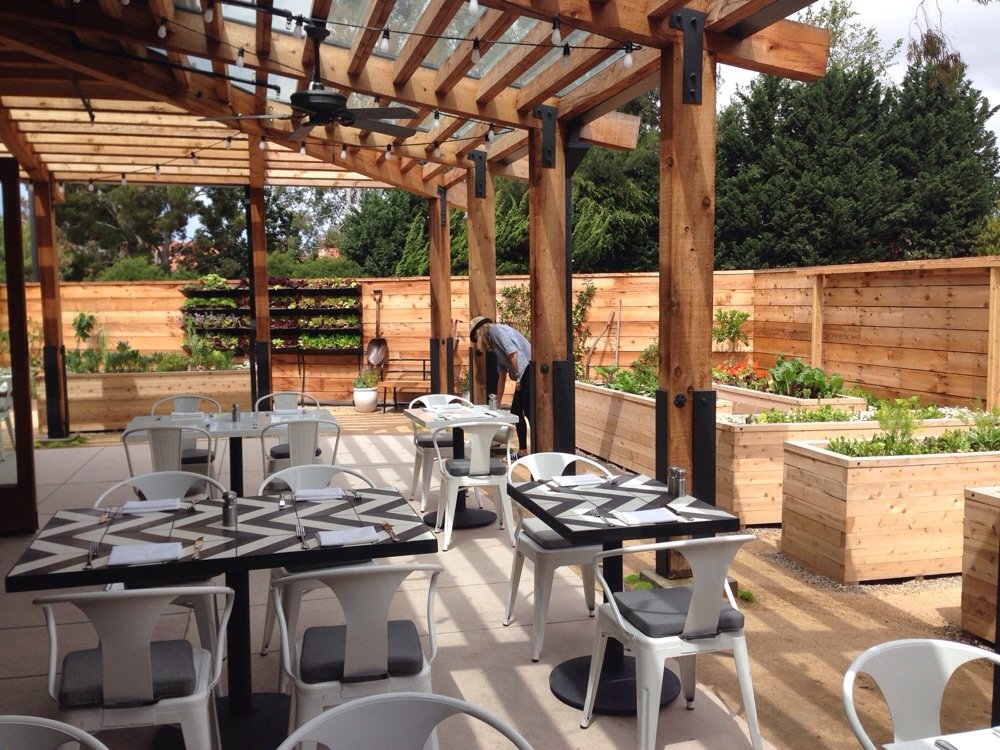 Outside, Granada Tile Ardoz cement tile in black and white as the tabletop tile acts as the frame for the restaurant's rustic California cuisine.  As the restaurant notes in describing their food:
Provenance is your local wine country farmhouse and organic produce garden set in Newport Beach's Eastbluff Village Center. Provenance, in a word (or three): Seasonal. Local. Responsible. These are more than just words for us – they are our philosophy.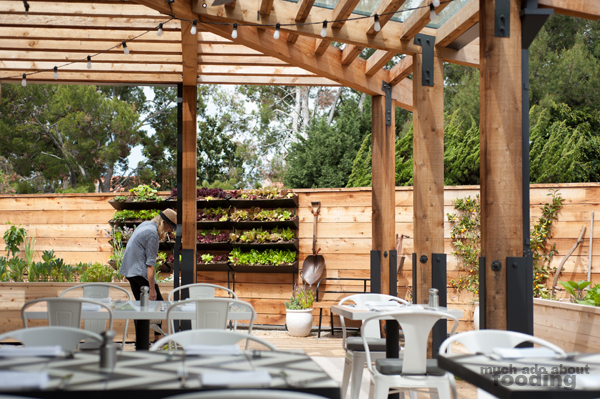 Not dissimilar from Granada Tile environmentally-friendly, handmade manifesto, we think.
We love how they mix our Torino cement tile, our Fez concrete tile, our Normandy encaustic tile, our Cluny cement tile together in a lively patchwork pattern that welcomes you inside.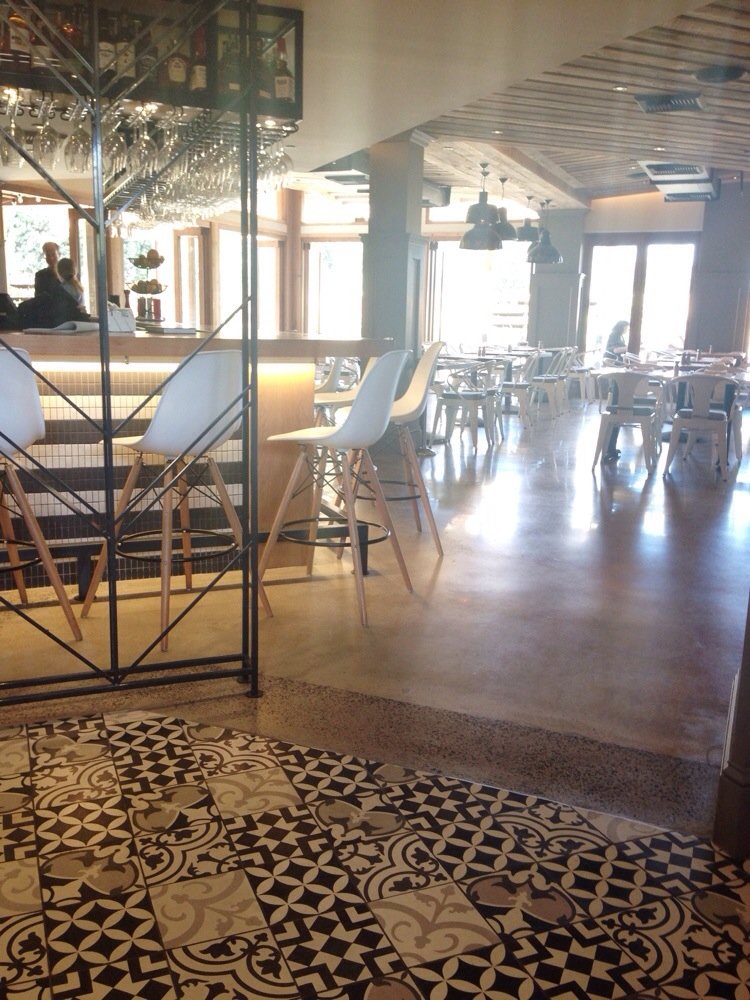 Many of our most popular concrete tile designs, like our Fez encaustic tile in black and white, shown here, our Cluny concrete tile and our Serengeti cement tile are in stock and ready to ship out to you immediately! The qualities that make Granada Tile's cement tiles the choice of award-winning coffee shops and hot restaurants around the country — along with their beautiful designs and vivid colors, our concrete tile is long lasting, easy care and low maintenance — are the same ones make it perfect for your home tile project, whether used as patio tile, porch tile, kitchen floor tile, kitchen backsplash tile, bathroom tile, shower tile or laundry room tile.  Start by visiting our cement tile shop to peruse our large selection of in-stock handmade master-crafted cement tiles and call us today at 213-788-4238 to discuss which of our encaustic tile designs would be perfect for your home or restaurant project.