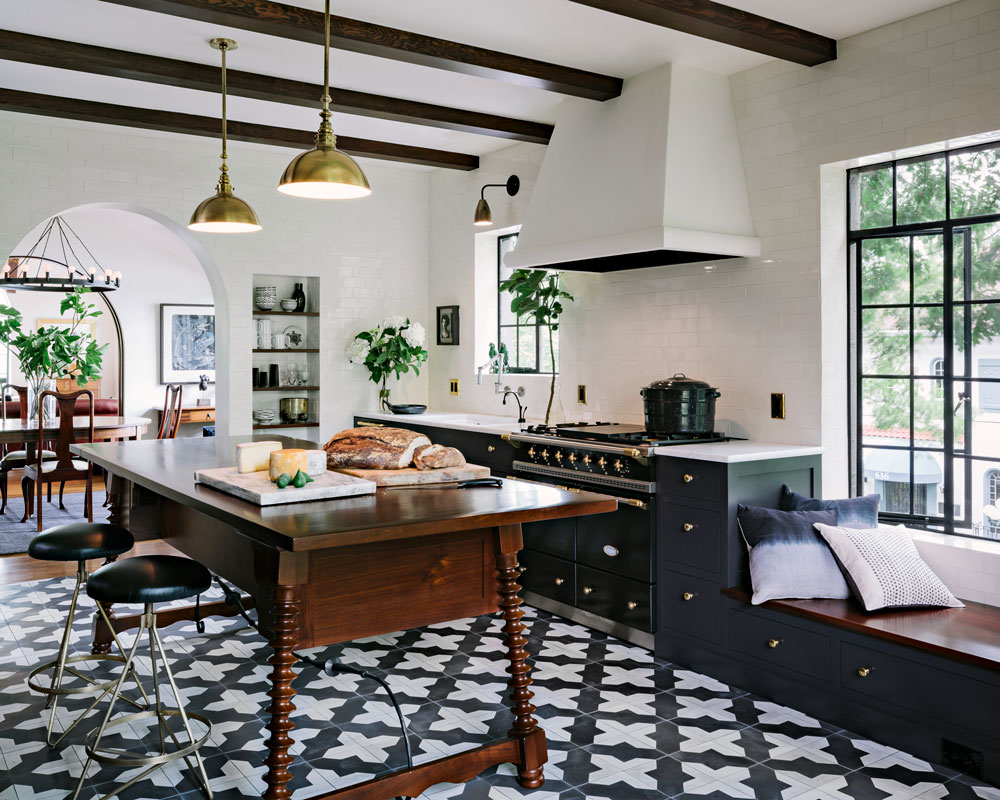 Badajoz Cement Tile Grounds A Stunning Classic Kitchen Design
For this kitchen remodel, in a Portland, Oregon condominium, interior designer Jessica Helgerson, project manager Em Shephard and the rest of the team at Jessica Helgerson Interior Design conceived of a bold, graphic space.
Industrial, traditional and antique elements are grounded by floor tile design of Granada Tile's stunning Badajoz cement tile in slate and white.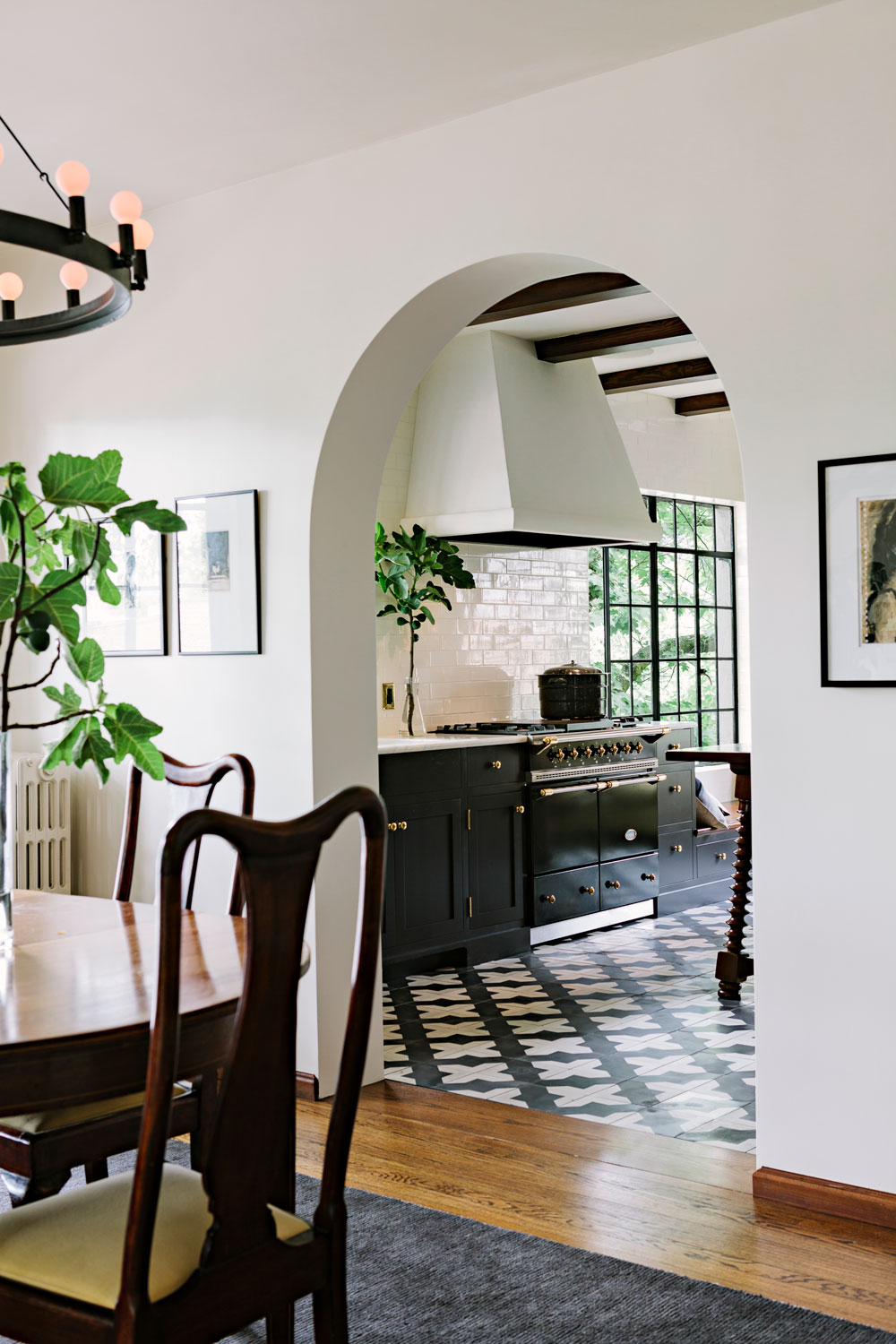 Although this kitchen project is already a few years old, it's easily withstood the test of time. In fact, Apartment Therapy just spotlit this space in a post about kitchen islands: although made of dark wood, the table, with its beautifully carved spool legs, is a light and airy centerpiece for the bold space.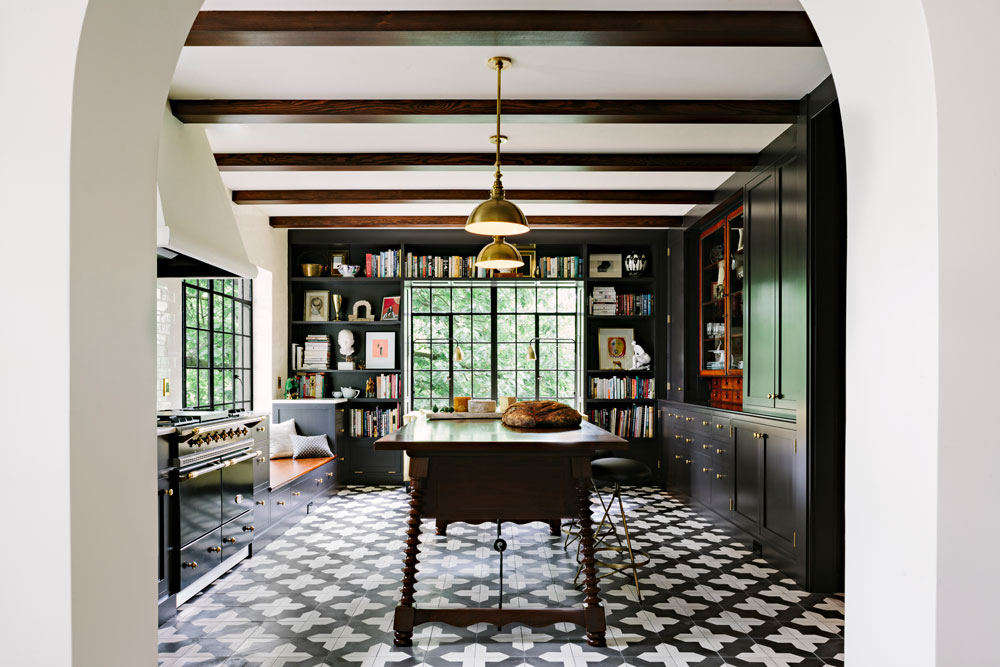 The voluptuous design of the Badajoz cement floor tiles echos the table's sensuous curves.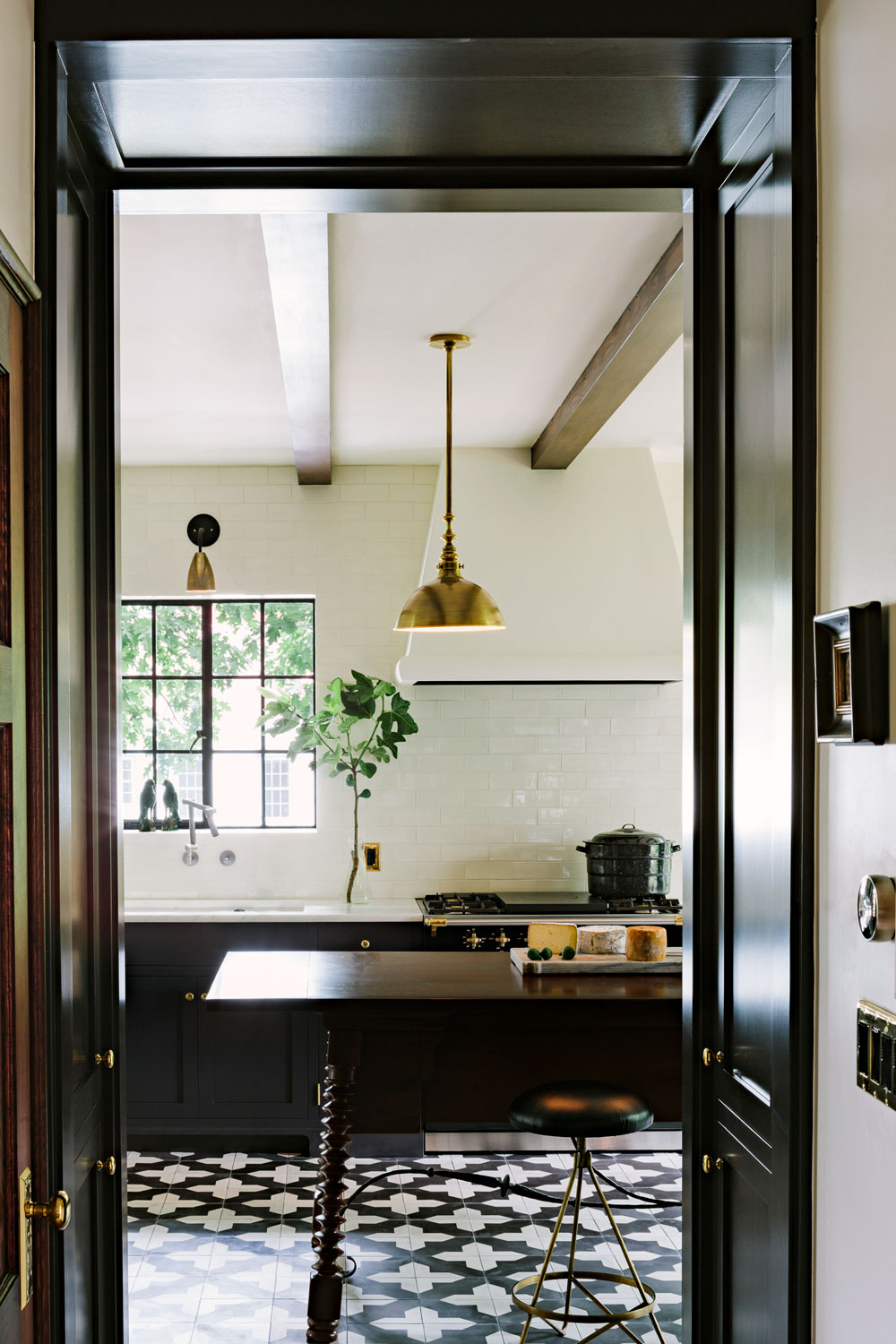 A seating area at the far end of the space offers a comfortable place for guests to lounge while hanging out in the kitchen and a beautiful space to read during one of Portland's frequent rainy days. The slate and white colors of the cement tile as well as the fearless punch of its bold design are strong enough to stand up to deep colors, like that yellow couch, and balance the rich lacquer of the bookcases, trim and doors.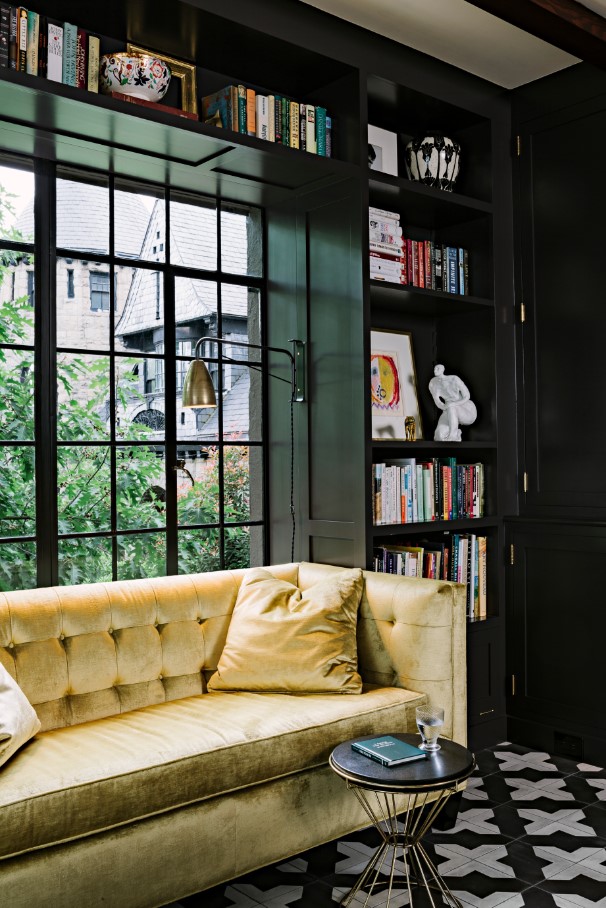 Photographys by Lincoln Barbour. Portland, Oregon Project by Jessica Helgerson Interior Design
SaveSave
SaveSave
SaveSave
SaveSave
SaveSave
SaveSave
SaveSave